Merry Chistmas to you all!
The Christmas Eve is coming fast, and many of you are thinking about gifts, Santa Claus and the joy of the birth of Jesus. To all of you reading this blog and celebrating this holiday we, Lori and Ave, are wishing you a merry merry Christmas together with your beloved ones!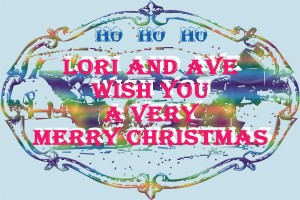 And since Christmas isn't by far complete without a carol, we chose 3 dear songs:
Frank Sinatra – Santa Claus Is Coming to Town
Jose Feliciano – Feliz Navidad
Stefan Hrusca – Florile dalbe
Merry Christmas! Craciun fericit!