Top 10 Places to Spend Your Honeymoon
Choosing where to spend a honeymoon is one of the most important factors of having a fabulous time. Newly married couples have so many choices for a honeymoon that we have developed a top 10 list of the best honeymoon spots.
Niagara Falls
Located in both Ontario Canada and the United States, Niagara Falls is a picturesque choice. Couples are able to visit the Falls and take a lovely boat ride. Cafe's and cultural shops are plentiful in the area.
Aspen, Colorado
Aspen is a ski lover's delight. This is the perfect getaway spot for new couples who love outdoor activities. Couples may ski or snowboard. Options for activities include snowmobile rentals and cross-country skiing. Take a day and visit the Vapor Caves or go to the spa for a relaxing and romantic day of pampering.
Paris, France
Visit the world's most romantic city. Soak up the culture and eat some of the finest cuisine in the world. Cafes and museums abound in this city known for romance.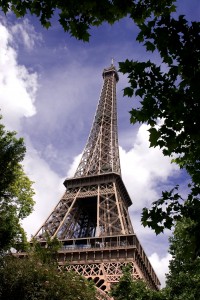 The Bahamas
The perfect spot for a wedding or a honeymoon. These islands have ""Romance Directors" who you may hire to plan the perfect honeymoon. The breath taking views may be appreciated in a very upscale resort or in a private cottage. Rent a boat or take a day cruise to see more of the area's beauty.
Caicos Islands
These islands boast some of the world's largest coral reefs. Visiting in the winter months will offer the chance to see more than 2,500 humpback whales traveling through the area. This honeymoon spot offers unmatched beaches and plenty of water sports to enjoy.
Naples, Italy
Romantic and beautiful, this spot is perfect for wine lovers. Tour wineries and local cafe's for fabulous Italian foods and wine. Rent a sailboat for a day trip to tour the area's waterways.
Hawaii
Visit one of the many islands of Hawaii for fantastic scenery and unbelievable views. Spend a day surfing or visiting the "Black Sand Beach." Tours are able to be taken of volcanoes or take a boat trip and visit many of the area's islands.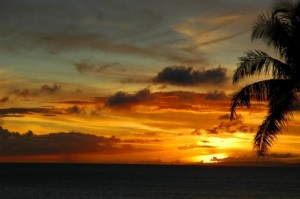 Africa
Africa is the perfect location for the adventurous couple. Go on a safari and experience wildlife that has only available in Africa. Special tours are available to travel through the country The option of riding atop of an elephant is one item that is a must do while visiting Africa.
Costa Rica
This area has amazing beaches and waterfalls to delight the honeymoon couple. Spend a day in the tropical rain forest or go to the Butterfly garden. Costa Rica offers the perfect mix of beauty and activities for the new couple.
Las Vegas, Nevada
Las Vegas offers almost anything that a new couple may desire to do. Get married and spend your honeymoon here. Enjoy gambling and shows available at one of the city's many casino's. Couples may take a gondola ride or visit the Hoover Dam for a day.
Alana is one of the leading Travel Agents from Sydney, Australia. She has helped many couples choose the honeymoon destination of their dreams and has found these to be the most popular destinations. For more information about honeymoon destinations, Alana recommends the professionals at Travel Associates. You can visit their website here: //www.travel-associates.com.au