15 Unusual Things to do in Chicago
Are you planning a trip to Chicago and would like to include some unique things to do in Chicago on your visit? Here are 15 unusual things to do in Chicago today that will blow your mind – presented by a local: Valentina from Valentina's Destinations.
The recommendations include fun things to do in Chicago that you can do right now! Some of these Chicago activities will allow you to avoid the crowds, while others will show you a different side of the city or even teach you something new. Some are true Chicago hidden gems, as you'll easily notice. No matter what you'll choose, you won't regret it!
I'm also inviting you to discover more articles with unusual things to do in other cities around the globe here.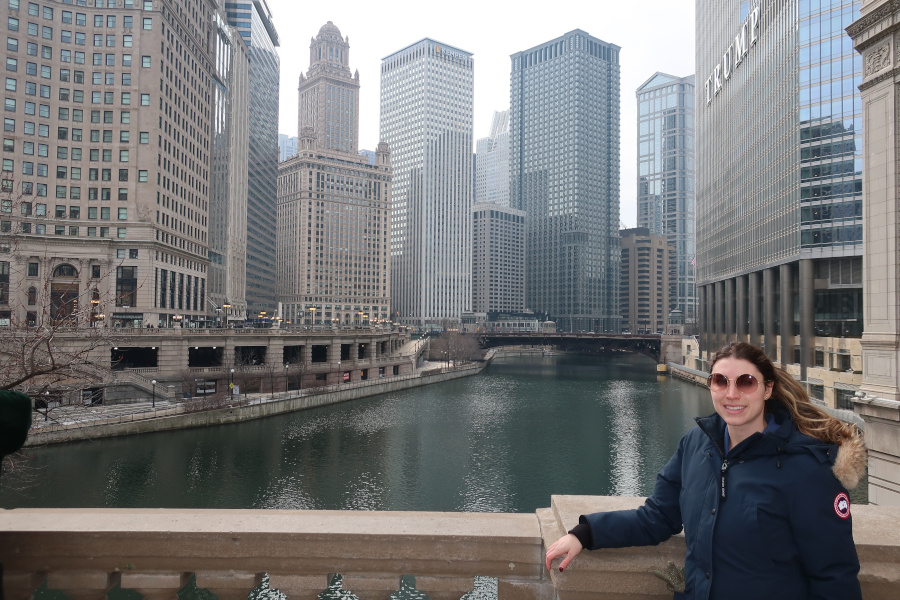 15 Unusual Things to do in Chicago
Visit the International Museum of Surgical Sciences
There's more to Chicago's glamorous Gold Coast neighborhood than just shopping & dining. Those interested in anatomy & medicine should make time to visit the International Museum of Surgical Sciences.
Take a tour through this museum and learn about the somewhat brutal, sometimes unhygienic, history of surgical practice. Collections include art related to the practice of surgery, as well as surgical and medical instrumentation.
Admission to this museum is totally free for any serviceman & women! The museum also offers guided tours free to the public on Thursdays at 2:00PM (only pay the cost of admission).
Take a Glass Blowing Class
There are a few places in Chicago that offer a one time glass blowing course. You can make a bowl, paperweight or wine glass.
This is such a cool experience! Our instructor told us that people come from all across the Midwest to try this activity.
We went with Shatter Glass Group near Irving Park. The class itself takes 2-3 hours. You'll get to work on your piece under careful supervision. In fact, it's usually a one-on-one or two-on-one class. Glassmaking does require some serious tools & temperatures!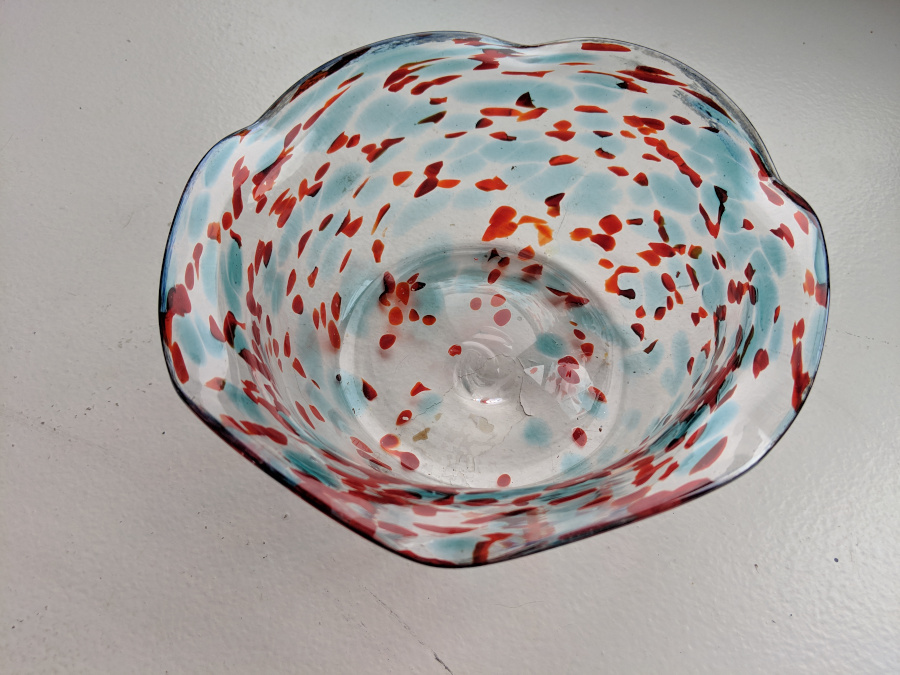 Kayaking on the Chicago River
Most tourists come to Chicago to visit impressive museums, dine at fancy restaurants & shop along Michigan Avenue. If glam isn't your style —don't worry! There's another way to experience Chicago that you probably haven't heard about: Kayaking.
Chicago Kayak tours are great for locals and tourists. You can choose from more generic history tours, sunset tours or fireworks tours. There are also crime, ghost and gangster related tours. Kayaking tours offer a fresh new perspective and quite unique Chicago skyline views.
My boyfriend and I loved the Waterrider's Ghosts and Gangsters tour. We saved on this tour by using a nifty Groupon. PRO TIP: If you are going with a significant other or friend, get a double kayak! We went with singles… I quickly regretted this decision.
It was quite hard to keep up the group in a single. Chicago can be very windy! In that case, kayaking can be quite a workout.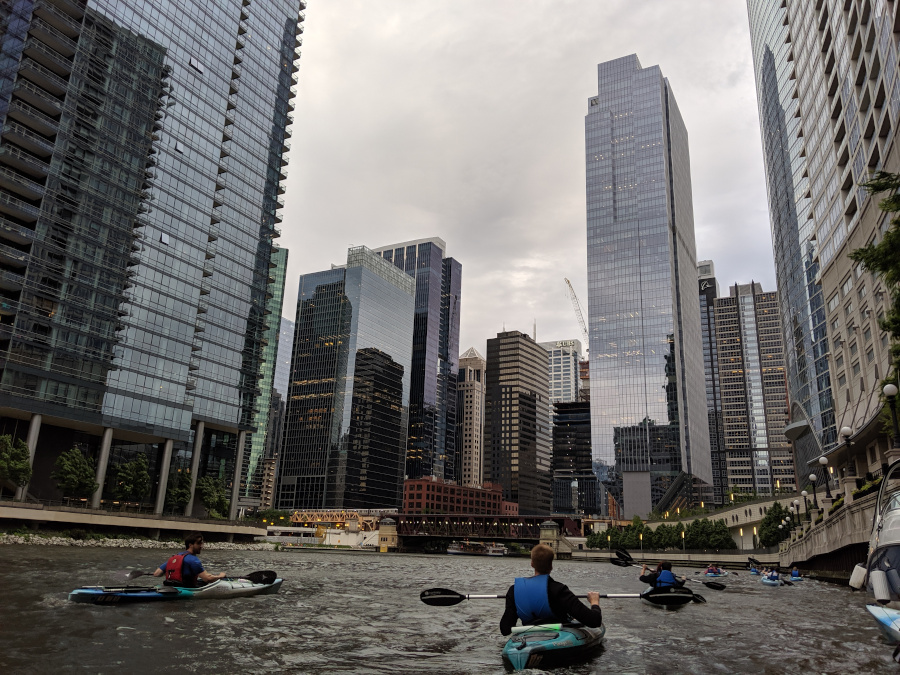 BYOB Pottery
Looking for an opportunity to get together with friends, be creative and try something new? Try out a BYOB pottery class.
Pottery can be therapeutic and stress relieving. It provides an active outlet for your hands (outside of typing on a keyboard and scrolling through your phone ?).
Although, it does take some practice! These classes are usually close to 3 hours for a reason. Wheel throwing is nowhere near as easy as it looks! Luckily, you get to experiment with as much clay as you need. One piece of your choosing can be glazed and taken home.
I recommend Penguin Foot Pottery in Bucktown.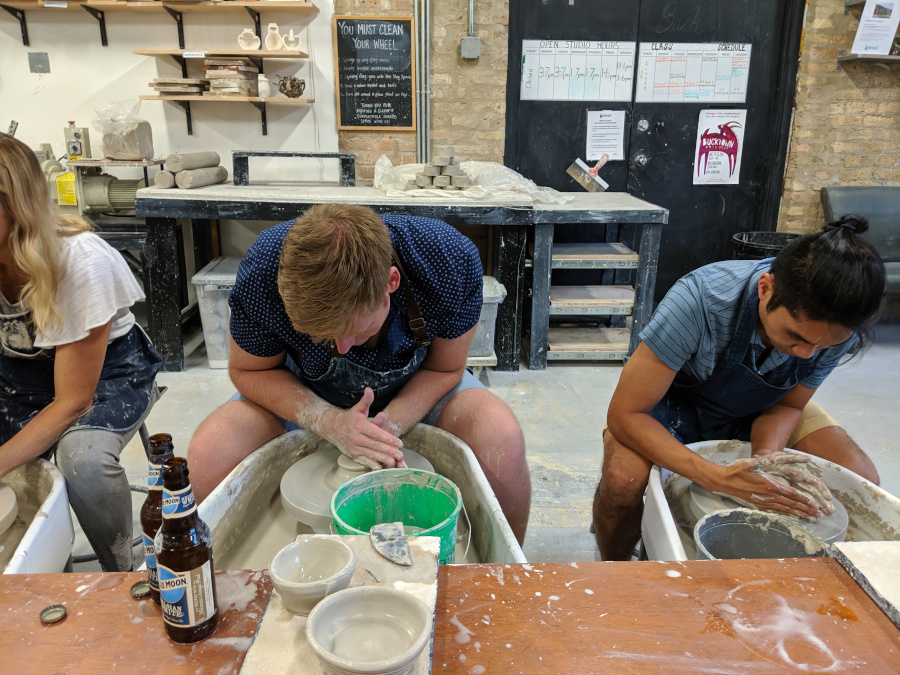 Attend a Full Moon Jam
The Full Moon Jam is one of Chicago's most interesting expressions of creative culture. During warmer months, this event takes place every full moon at Foster Beach. The Full Moon Jam is essentially a giant drum circle and dance party.
Inside the circle of drums, aren't just ordinary dancers… but fire performers! Fire hoopers, fire fan dancers, fire staff and fire poi artists. Outside the drum circle are dancers with LEDs —also hula hoopers, poi, etc.
The Full Moon Jams are completely free to visit! They bring together a uniquely diverse collection of Chicagoland's performers and musicians. Spectators bring picnic blankets and friends. Sit back in the dusky forest outside Foster Beach and enjoy the show!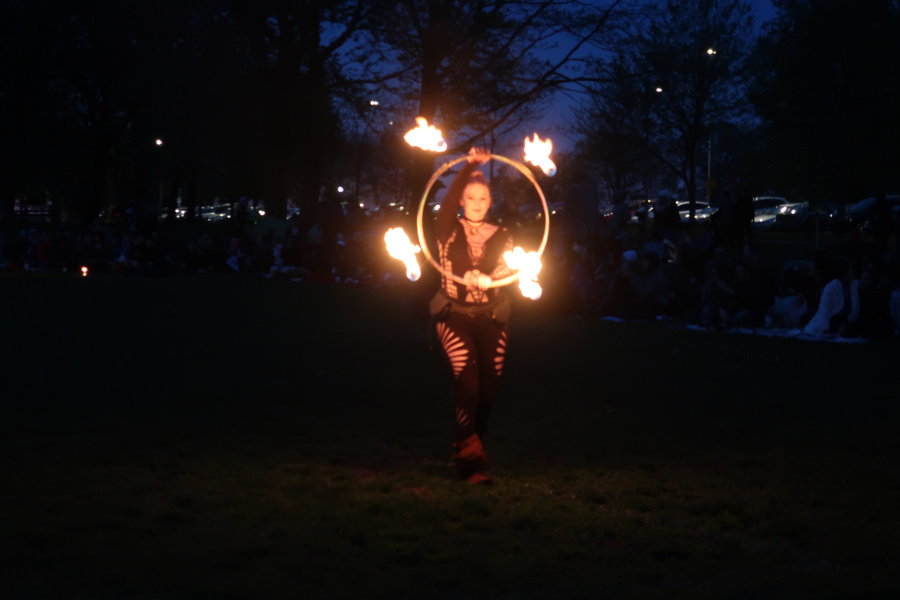 Salsa Dancing
Chicago is a pretty diverse city with a huge Latin American population and a particular enthusiasm for salsa dancing. All around downtown, bars and restaurants host "Salsa Nights."
Salsa Nights usually start off with an hour of free instruction. So no need to be skilled! Although, it helps if you can bring a partner. After the lesson, enjoy the vivacious tunes and free dance to your own beat.
At Salsa Nights, there's always a few really incredible couples. Sit back and enjoy the show! A few popular places to go for Salsa Nights are Dylan's Tavern, Nacional 27 & Alhambra. Check out Palm Court at Drake for a more refined experience.
See more date night ideas in Chicago.
Shop for Secret Agent Gadgets and other weird stuff…
If you're motivated to shop, Chicago's the perfect place to do that. We have the basics, the luxury brands & much, much, more! Including a store for secret agent supplies — I'm not kidding, check out the Wicker Park Secret Agent Supply Company.
Also, visit Precious Possessions near Millennium park for gems, minerals and handmade jewelry. Rocks and minerals make the perfect accent piece for your home! Also, unique jewelry is sure to impress that hipster friend.
Looking for more unusual shopping experiences? I recommend American Science and Surplus if you're looking for that perfect flask… Merz Apothecary for international, organic and natural health products. Finally, Wolly Mammoth Antiques and Oddities for antiques and accessories.
Go to the Catcade
Yes, arcade meets cat Cafe is a real thing! You can find this incredible no-kill shelter in Chicago's Lakeview neighborhood.
The Catcade is a non-profit arcade themed cat adoption lounge. You don't have to adopt here, but it will be hard not to!
It's the perfect place to chill with friends, play Mario Kart or work on your laptop. The Catcade also does fun events like comedy night & yoga with cats! HOW COOL IS THAT? Seriously, yoga with cats.
Walk through the Graceland Cemetery
The Graceland Cemetery is essentially an outdoor museum. It's one of Chicago's best kept secrets, and a true hidden gem! Graceland is located in Chicago's north side neighborhood of Uptown.
The most impressive features of Graceland are the architectural details you can find. Especially the Getty Tomb, the Martin Ryerson Mausoleum and the Schoenhofen Pyramid Mausoleum. There are also a few notable statues.
On Graceland's website is an audio guide. So, you can walk through the shady green space while you learn about Chicago's interesting history. It's a huge park. So, you could also enjoy it with a Divvy bike.
Eat at the Maxwell Street Market
When you walk into this market, you'll see why it's unusual… part fresh produce market, part swap meet with ultimately incredible Mexican food. I believe it's the best & freshest Mexican food in Chicago.
We love Manola's Tacos. Nowhere else will you see your corn tortillas hand pressed before they're placed before you on the griddle. Rotisserie style meats aerate behind the register. There's often quite a wait here to get your food! As is the case with any truly great food joint in Chicago.
I love visiting here in the fall & spring. When it's a bit chilly out, and you can really appreciate the warmth of our food outside.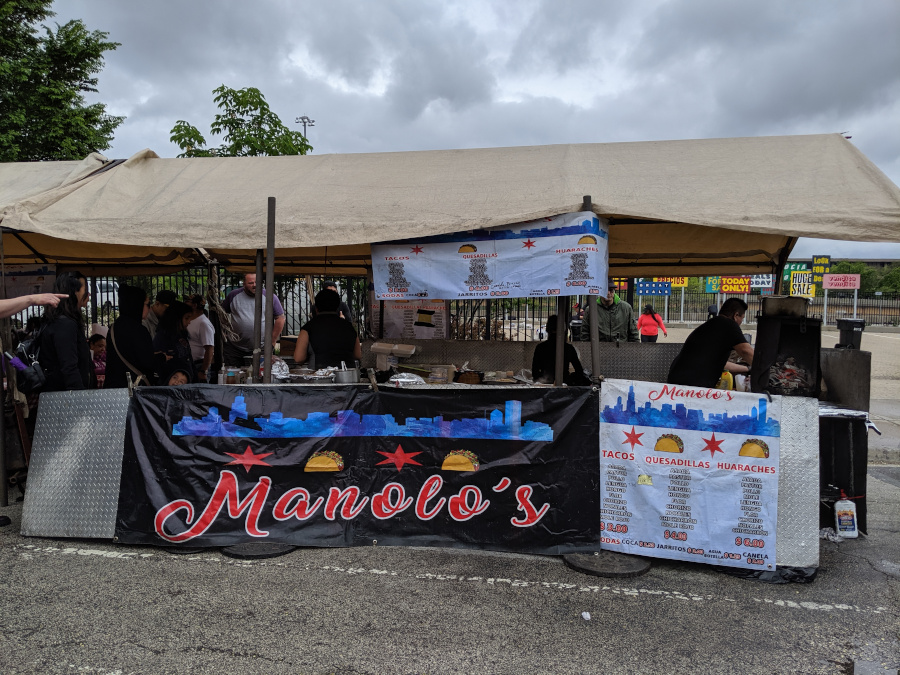 Experience Molecular Gastronomy
Chicago has an excellent restaurant scene and there's nothing unusual about that! What is unusual, however, is one of Chicago's most highly sought after and world-renowned dining establishments. Alinea doesn't just serve food, but they offer an experience in artistic expression and molecular gastronomy unlike any other.
What's Molecular Gastronomy you may ask? Molecular Gastronomy is a culinary style that uses science, specifically chemistry, to create dynamic transformations between ingredients. Molecular Gastronomy also incorporates social, technical and artistic expressions into the dining experience.
Alinea is the best place in Chicago to experience Molecular Gastronomy. It's one of only 13 restaurants in the U.S. to receive 3 Michelin stars. Also, it's been labeled as "Best Restaurant in America," time and time again.
As you might image, a table here isn't easy to come by. It took us months to get one! If you aren't able to scoop them up when they first become available, I recommend signing up for the wait list on as many days as possible. Also, Chase Sapphire Reserve members get an advantage on 2 person reservations.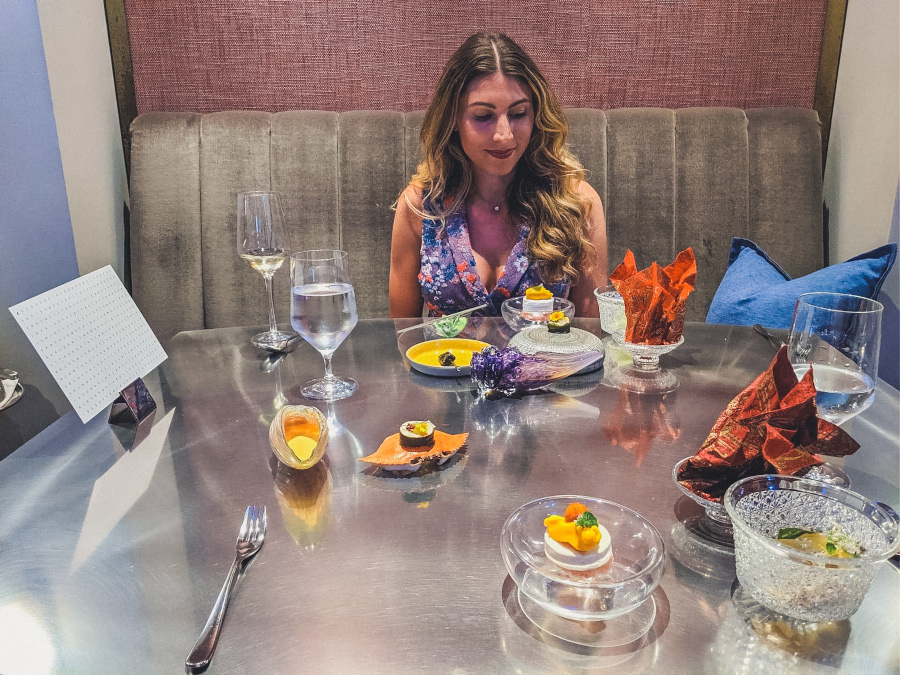 Visit a Museum After Hours
Museums can be a stuffy tourist zone during regular hours. Luckily, in Chicago, there's a few museums that offer exciting after-hours opportunities. Specifically, the Adler Planetarium and the Chicago History Museum.
The Adler has "Adler After Dark" events almost every month. Each event covers a different theme in astronomy or cosmology, so you can go to multiple events and have a different experience each time. The Chicago History Museum holds regular "History Happy Hour."
These events are perfect for groups of friends or a date night! They're exclusively held for a 21+ audience. You'll have access to the entire museum, additional entertainment and drinks are served and you'll have enjoyed one of the best unique things to do in Chicago!
Bathe like the Ancient Romans did (Well, sort of)
Aire Ancient Baths is one of my ultimate favorite luxury experiences in Chicago! It's the ultimate spa destination. Aire's Bathhouse was built in a beautifully restored Chicago factory – exposed brick, high ceilings, dim lighting… romance.
The spa was modeled on traditions from Ancient Roman and Greek civilizations. At Aire, there are an assortment of baths each with different temperatures and salinities. From ice cold to 102°, you'll progress through the pools at your own pace.
In one of their pools, they've even replicated the salinity of the dead sea. It's incredible to float here and you can easily see why I consider this to be one of the top quirky things to do in Chicago!
Also, make sure to enjoy the indoor/outdoor pool. When we visited in the winter, it was snowing outside. We sat in the warm pool and caught snowflakes. Dreamy, huh?
At Aire, you can also book interesting rituals and therapies. Including massages, body scrubs, salt exfoliations, and even wine baths! I recommend the Holistic Ritual.
Camping in the Middle of Downtown
If you want to experience the wonders of the great outdoors in a urban setting, you can in Chicago! There's an affordable and less affordable way to do this.
The first option is called Camp Northerly. It's organized by the Chicago Parks Department and Goose Island Brewing. The event is only yearly, but it's pretty awesome. You'll get to experience the traditional camp fire, s'mores, yoga and beer!
There's also a glamping option in Chicago. This luxury experience is offered at the Gwen Hotel. You'll get access to an ultra chic tent pitched on a 16th floor balcony.
Be privy to breathtaking views of Michigan Avenue and the surrounding skyscrapers. (Sorry, not the best stargazing). This package also includes many other special perks. Camping in the city is one of the coolest unusual things to do in Chicago 🙂
Robot Date Night
"Bring a sweetheart, build a robot." That's the theme of Robot City Workshop's low key recurring event. Robot Date Night offers couples a hands on date experience. From many robot kits, you'll get to choose the one you want to build. (Don't worry, staff is there to assist with the building process!)
While you work on your robot, you'll also get to watch a robot themed movie. These events are also BYOB! Although, guests are given complimentary beers curtsy of Metropolitan Brewing.
After the date, take your robot home as a souvenir. It's an experience in Chicago that you won't forget and one of the fun things to do in Chicago!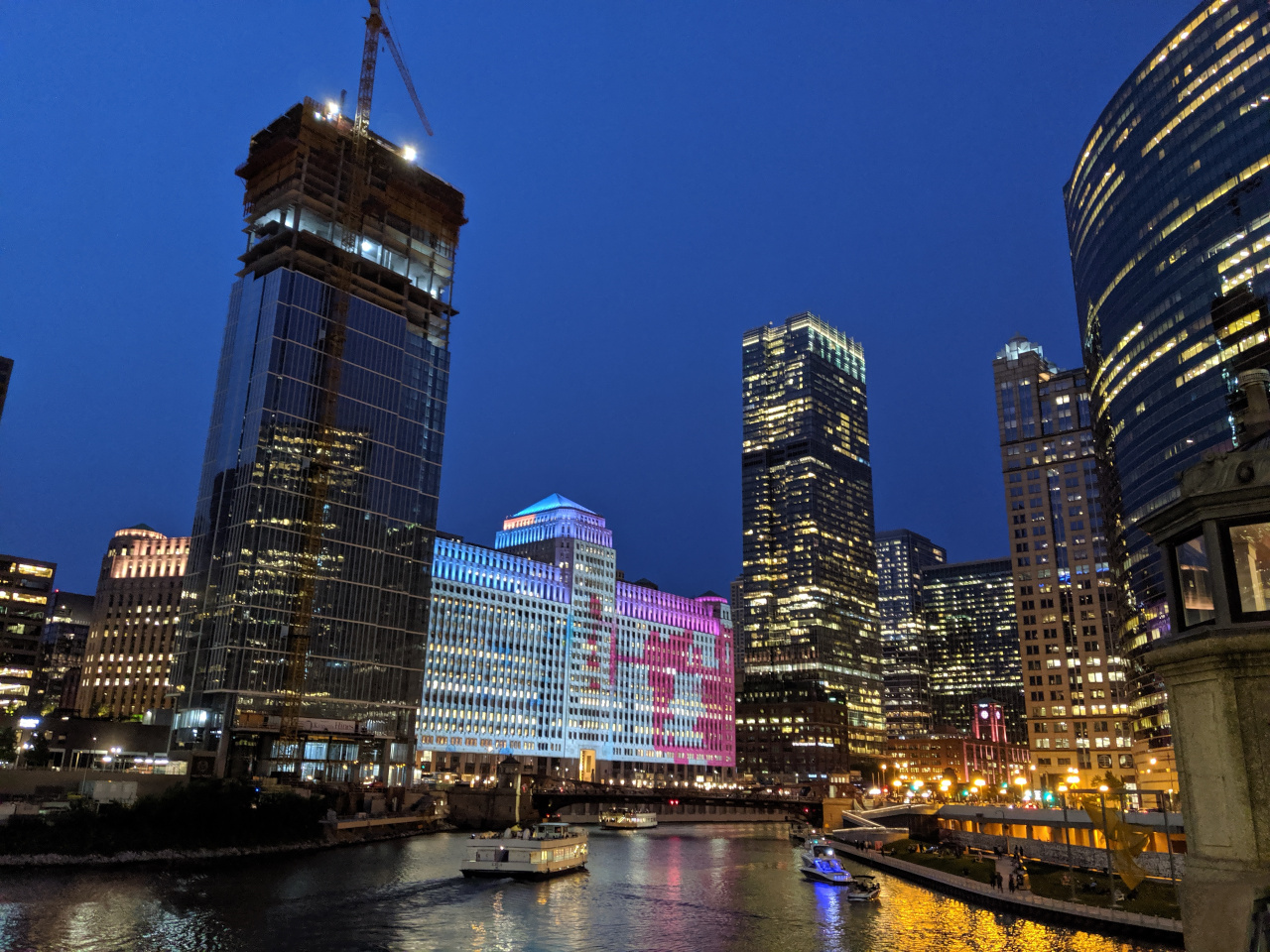 About Valentina's Destinations
Valentina's Destinations was born from my obsession with meticulously researching, organizing and planning my travel itineraries. I'm originally from Serbia, but I grew up in Chicago. I love hunting down local restaurants, unique experiences and hidden gems. Follow Valentina on Pinterest, Twitter, Facebook, and Instagram too.