Top Places to See in Miami
An important financial and cultural centre, Miami features splendid beaches, interesting museums, Art Deco buildings, and more, all appealing to its visitors and providing unforgettable moments. There are numerous IHG hotels in Miami and you can spend a perfect day or a long vacation here without getting bored. Listed below are famous and off the beaten path attractions to help you plan a perfect visit.
Discover Art Deco on Ocean Drive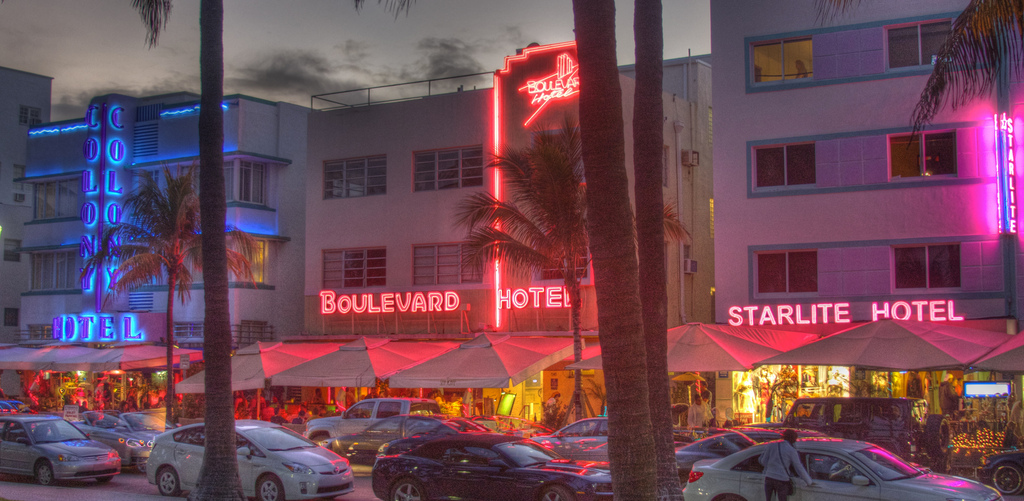 Ocean Drive, photo by Nathan Forget via Flickr
Over 800 buildings dating from the 1920s to the '40s wait to be discovered in the Art Deco District. These beautiful pastel homes will take you back in time with their neon signs and architecture, while the view of the ocean and beach will relax you. As a tip, consider taking a walk along Ocean Drive north of 5th Street and make sure you stop by the Art Deco District Welcome Center for self-guided audio tours.
Enjoy South Beach
The most famous section of Miami Beach, South Beach is a must-visit while in the city. Lounge bars, cafes, designer boutiques, and clubs perfect for a night out are a great addition to the beautiful sandy beach (which remains popular all year long, even if only for a walk during the winter.)
Don't Miss Vizcaya Museum and Gardens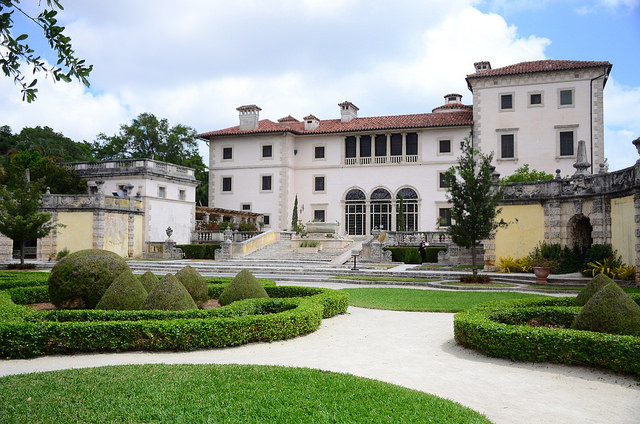 One of Miami's famous places, Vizcaya Museum and Gardens (3251 South Miami Avenue) was built in 1916 and used to be the winter home of the industrialist James Deering. This Italian Renaissance-style villa has an interior with European furniture and decorative arts from the 15th to 19th century, and the gardens feature Italian and French sculptures, fountains, and pools. As a fun fact, this place was home to several historical events, including a meeting between Ronald Reagan and Pope John Paul II.
Visit the Bayfront Park and Miami's Museums
Bayfront Park, located on the east side of Biscayne Boulevard, is famous for the electronically-controlled Pepper Fountain, three important monuments, and an amphitheatre. You should also include on your list of places to visit famous museums such as the Gold Coast Railroad Museum, Miami Children's Museum, and Miami Science Museum, all great for the entire family.
See Off the Beaten Path Attractions
Photo by mffitzgerald via Flickr
Miami has a range of unusual, interesting attractions worthy to be discovered. On your visit here, make sure you include on your itinerary the Wynwood Walls (Wynwood is close to downtown Miami) to see impressive graffiti and street art, the "Creos Aetas," ("Creation of Time"), a 20-foot by 20-foot clock installation (with pretty interesting faces corresponding to each hour) created and donated to the city's municipality by Kourtney Eugene Brown, and the 13-foot "Male Torso" (a body without arms, legs, and head) sculpture made in 1992 by the Colombian artist Fernando Botero.
Miami has a lot to offer to any type of traveler. In the end it is just a matter of preference — and what will make on your itinerary depends on how long you'll stay in this city, as there are many things to see and do here.