8 Practical Tips for First-Time Travelers in India
Planning your first trip to India and don't know what to expect? Then these practical travel tips for first-time travelers in India will be of use to you. These are useful things to know before your India trip shared by an insider – someone who's been there a few times: Kaspars from Make Adventure Happen.
Use this travel advice for India in order to have memorable travels – as these are indeed clever India travel tips.
India is colorful. India is diverse. India is huge. If you are currently planning a trip to India, then you have found yourself in the right place. I have been to India several times, spending a total of almost a year in the country. And today I'm sharing some of my best practical tips for first-time travelers in India, everything from visa to transportation tips.
There is no other country like India. You must have heard it somewhere before. It's true. India is unique. Apart from that, you should also remember, that India can be overwhelming. Very, very overwhelming. That's if you aren't prepared.
Let's start with the tips, shall we? Here are some of the top things you should know when traveling to India. Especially if it's going to be your first time in the country.
Practical tips for first-time travelers in India
I remember coming to India for the first time. It was 2013, I had very little travel experience and that was my first time in Asia. Luckily so, I must admit. Because I just thought that that's how it is in Asia. I thought it's normal that everything takes more time in India than in Europe. I just embraced it and in the end it turned me into a better traveler.
Only later did I realize, that it's not so much about Asia. It's India.
And in India a lot of things work differently, unlike anywhere else in the world. To make the most of your trip to India, go prepared. These are the things I wish I knew before going to India.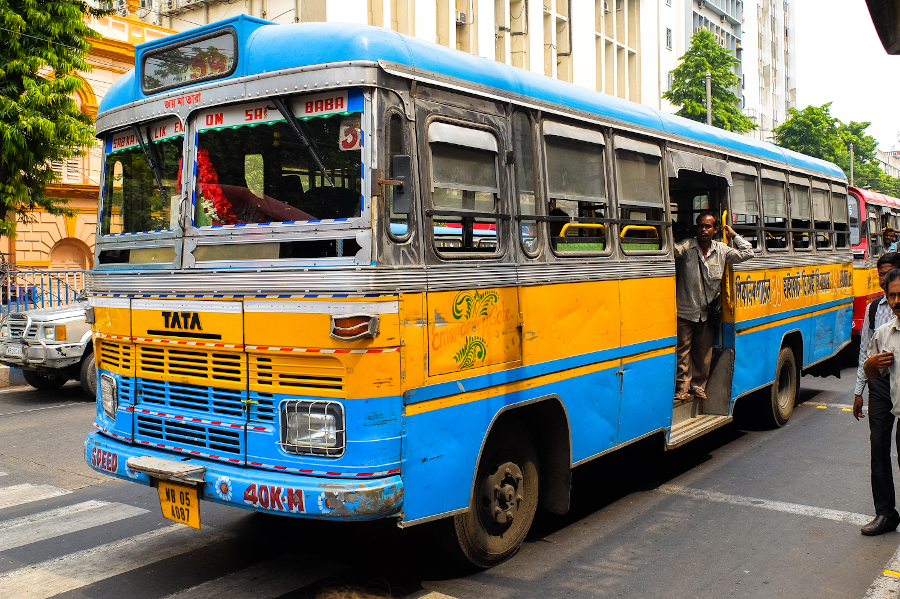 1. Apply for Indian Visa Online
For a few years already citizens of most countries can obtain Indian e-visa online.
One of the most important things to remember – there is only one official Indian e-visa application site. The rest are mostly travel agencies charging extra while providing the same service. Yes, the application is long and you need to answer a lot of questions. On average it takes around an hour to finish it. But apart from that, it's an easy and straight-forward process.
Apply for an e-visa about a week before the trip. Or sooner, if you prefer to have everything sorted out well in advance.
Visa fee varies depending from your nationality. So, the first tip if you travel to India is to apply for your visa online, on the official website.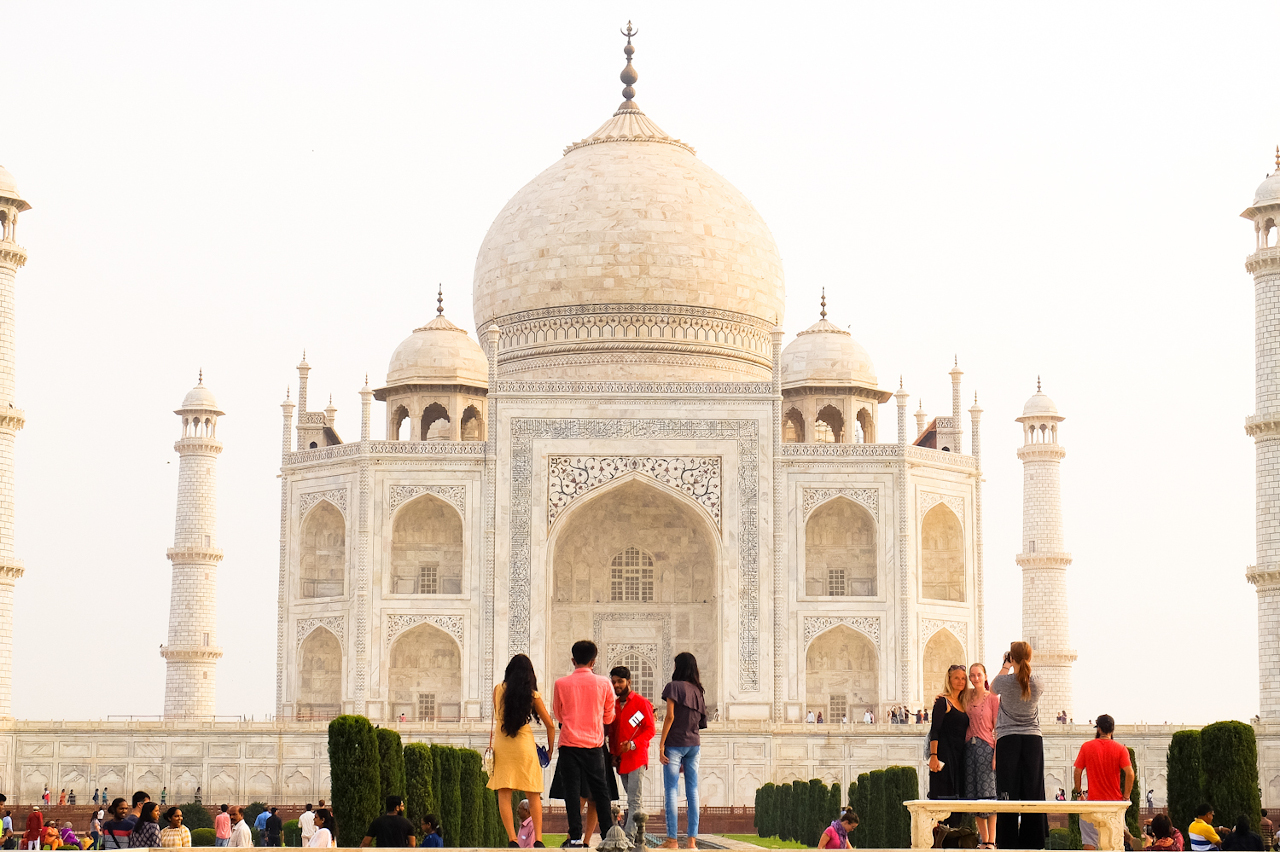 2. Buy a SIM card at the airport
It was a problem in 2013, and it's still a problem in 2019.
If you are a foreigner buying a SIM card in India can take a lot of time. Unless you buy a SIM card at the airport, where the procedure is so much more easier, and the SIM cards are activated much faster than if you get one from a regular shop.
So don't forget about it and get a SIM right after your arrival. Exchange your money first, though. Because you may overpay if you pay in other currency than Indian rupee.
You can't purchase a SIM card at all airports in India, but at the biggest ones, you'll find a shop of Airtel or Vodafone, two of the country's major telecom providers.
3. Travel by plane to save time
India is huge, overpopulated and it's still a developing country. Meaning that distances are long and it takes a lot of time to travel between places.
If you want to visit different parts of the country, you will have to fly. Or you'll need much more than 10-12 days in the country. Because while, yes, it's an experience itself to travel long distance by train in India, but it's also a very slow mode of transportation.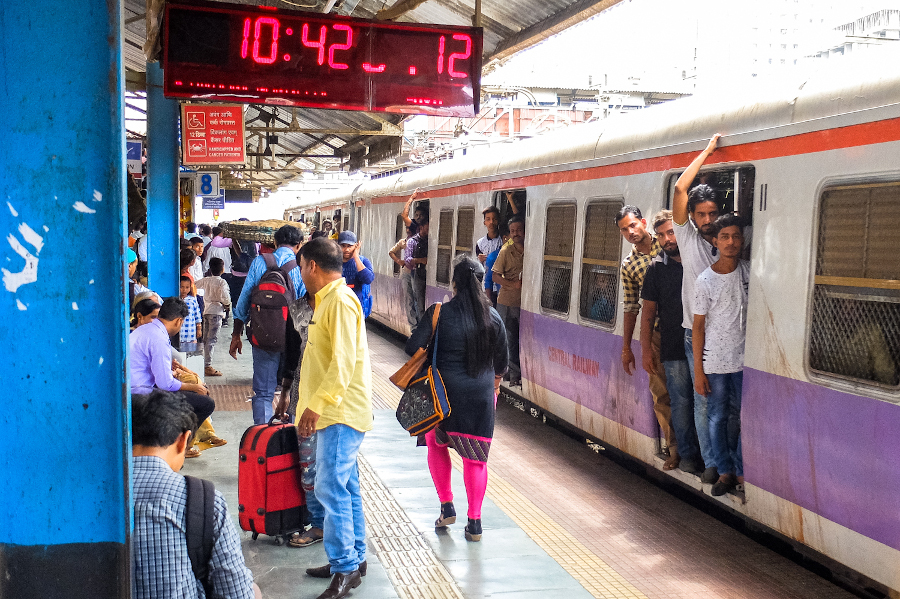 If you'll decide to opt for the train or bus, don't try to visit too many places. Better choose a region or two and only a few stops. So, you should travel by plane in India – this is one of the best tips for first time visitors to India. Otherwise, you'll end up constantly running from place to place and not enjoying the trip at all.
READ here our guide to the best of Kolkata by a resident
4. Learn about the most popular scams before the trip
One of the most useful travel tips for India is to learn about popular scams in advance. I've spent several years living and traveling in Asia, and around a year in India. And I like India. But, unfortunately, all the nastiest scams I've experience were in India.
For example, in New Delhi, the capital of the country, they have a whole lot of fake "official" tourism offices not far away from the real one. Many of them look the same. Beware of that, when you'll be walking around the area of Pahar Ganj or Connaught Place and someone will try to persuade you to go to the tourism office.
Because… for example, it's not safe to be in Delhi right now. And then they try to sell you a tour to someplace safe. Or, when a taxi driver will tell you, that all hotels are fully booked, but he knows the one that isn't.
So, do your research. And when in India, take everything you hear from the strangers with a pinch of salt.
5. Be respectful
When you are planning a trip to India, you'll discover that India is a very traditional society. Hence there are some unwritten or written rules to follow.
In order to avoid embarrassing mistakes, and when in doubts, do like locals do. While the country is getting more westernized year by year, it's still a good idea to dress conservatively and avoid revealing clothing.
If you are entering a temple, don't forget to take off your shoes. In some places you'll see people doing the same when entering also a shop.
Don't expect others to be on time. And don't get mad, when things don't work as you've planned.
As I'm always telling to friends traveling to India – don't judge; observe.
6. Don't try to eat everything
Not on the first days at least.
Everyone knows that Indian food is spicy. Not all of it, of course, but there are a lot of spicy dishes, and it's hard to fully avoid them, when you are keen on trying out new foods.
What rarely anyone talks about is how otherwise different Indian food is from what we usually eat in Europe and the US. The texture, the spices, and all the different combinations we aren't used to.
When you are going to India for the first time, one of the most useful travel tips for India is to remember that your stomach may not be too excited if you try to eat too much of different food.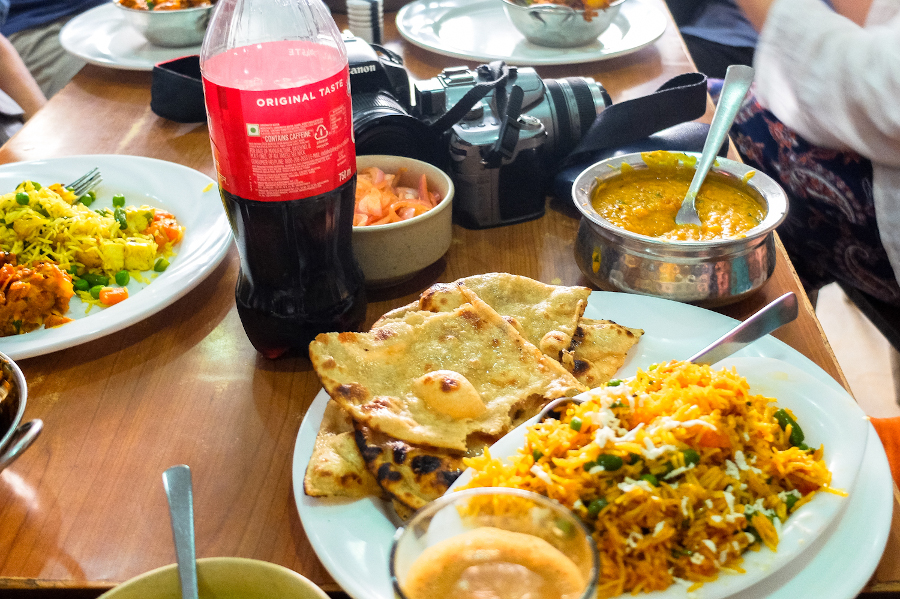 7. Buy your train tickets in advance
Because you can't just walk into station and get a ticket.
So, if you'll be traveling by train in India, here is my best tip for you – book your train tickets in advance. If you are alone or you are a couple, as tourists, you might be fine booking your tickets just a couple of days in advance, because of the Foreign Tourist Quota system.
If you are a group traveling together, do it at least a couple of weeks or even months before. Train is the most popular mode of transportation in India – so tickets do sell out.
If you'll be booking your tickets at the train station, go to the Foreigners Office. There is one in most of the biggest cities in India. The best part about them – in any of the offices you can book train tickets from anywhere to anywhere in India.
Another India travel advice is to not forget to check the train schedule online before going to the station. Because you will have to know everything from when is the train leaving to what is the train number.
At the Foreigners Office before going to the booking counter, take a form and fill it in. There you need to write from where and to where you will be traveling, train number, date of journey, type of coach (class), number of seats or berths you want to book.
To make things easier, you can book your tickets online or from your hotel. It will cost you extra, but will also help you to save time.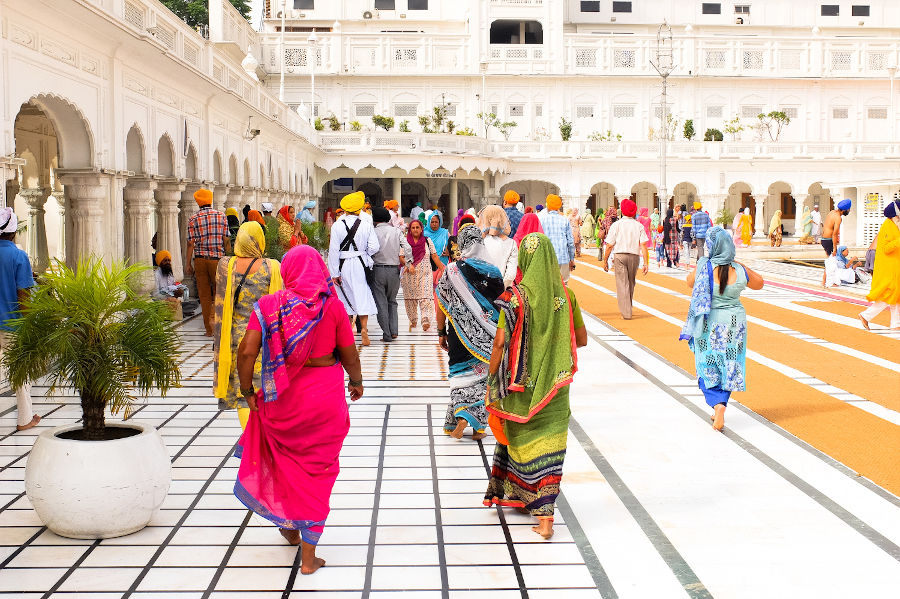 8. Weather is different in different parts of the country
And, again, do your research. Because India is huge.
While in Southern India there is a never-ending summer, in the North there are places where roads are blocked with snow for more than half a year, and in the West – there is a vast desert, where you can go on a multi-day desert safari if you like. Take that into account, if you'll be visiting more than one region of India during your trip.
Go prepared and you'll enjoy your trip! And remember – don't judge; observe.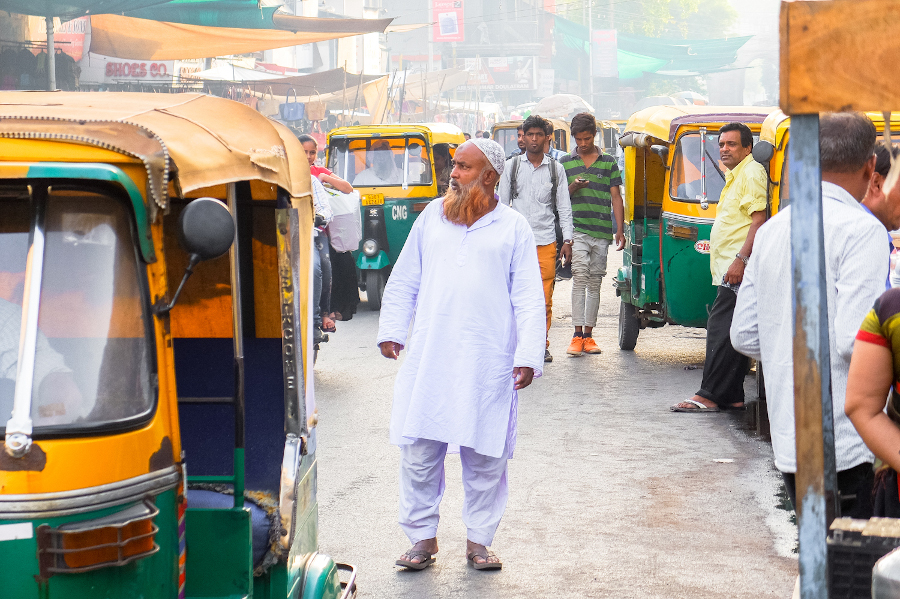 These are my best tips for first-time travelers to India. I hope they will help you have a great visit too!
Read also this article on 10 things to know about traveling to India from an insider and discover here what you need to know before you visit Varanasi and here all you need to know about Mumbai.
About the author:
Kaspars is a travel blogger from Latvia sharing his travel stories and photography at MakeAdventureHappen.com. Since 2013 he has been traveling extensively, spending abroad on average 6+ months every year.