All you need to know about Mumbai, India
Mumbai, formerly known as Bombay, is the largest city in India and an important financial center. It's famous for the iconic Gateway of India stone arch, built by the British Raj in 1924 and for the Bollywood industry. Here is all you need to know about Mumbai, India: information shared by a local, Abby from TheWingedFork. This guide to Mumbai includes top attractions, off the beaten path things to see, food experiences, tips, and accommodation recommendations.
All you need to know about Mumbai, India
Mumbai, the City of Dreams, the business capital of India, the heart beat of a nation; a city that is visited by ­thousands of tourists every day, that's my home! A city that represents both ends of the scale; the poor and the rich, the rowdy and the sauve, the conscientious and the corrupt, and so much more. Bombay, once also know as Boon Bay or Bombaim or Mumba and a number of other names, is a city of seven islands that were reclaimed in the 18th century to form one big island, and is now occupied by over 22 million people. Bombay (Mumbai), the home of indigenous Koli people was controlled by many rulers over the years till at last it was ceded by the Portuguese to the British East India Company in 1661 on the marriage of Catherine of Braganza to Charles the Second of England.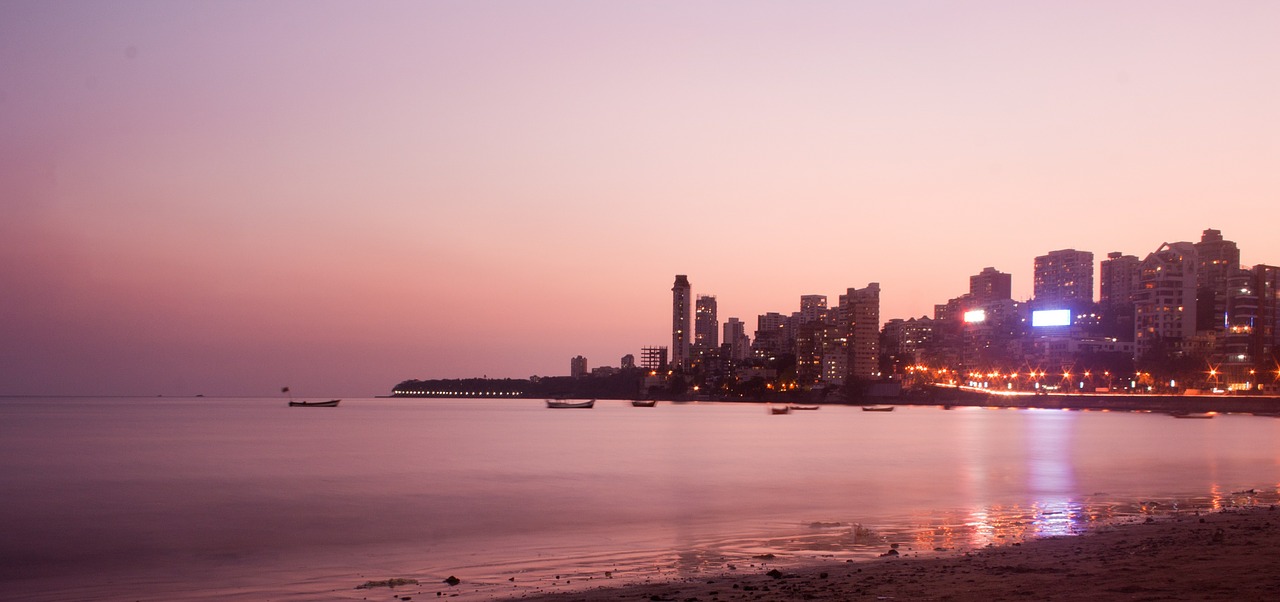 Must-see sights and attractions
Bombay or Mumbai has so many sights that must be a part of any visit, but we don't always have the time to visit all of them. So let's look at just a few. A must visit is the Gateway of India, built in 1911 and the magnificent Taj Mahal Hotel next to it, where many luxury loving tourists rest their heads.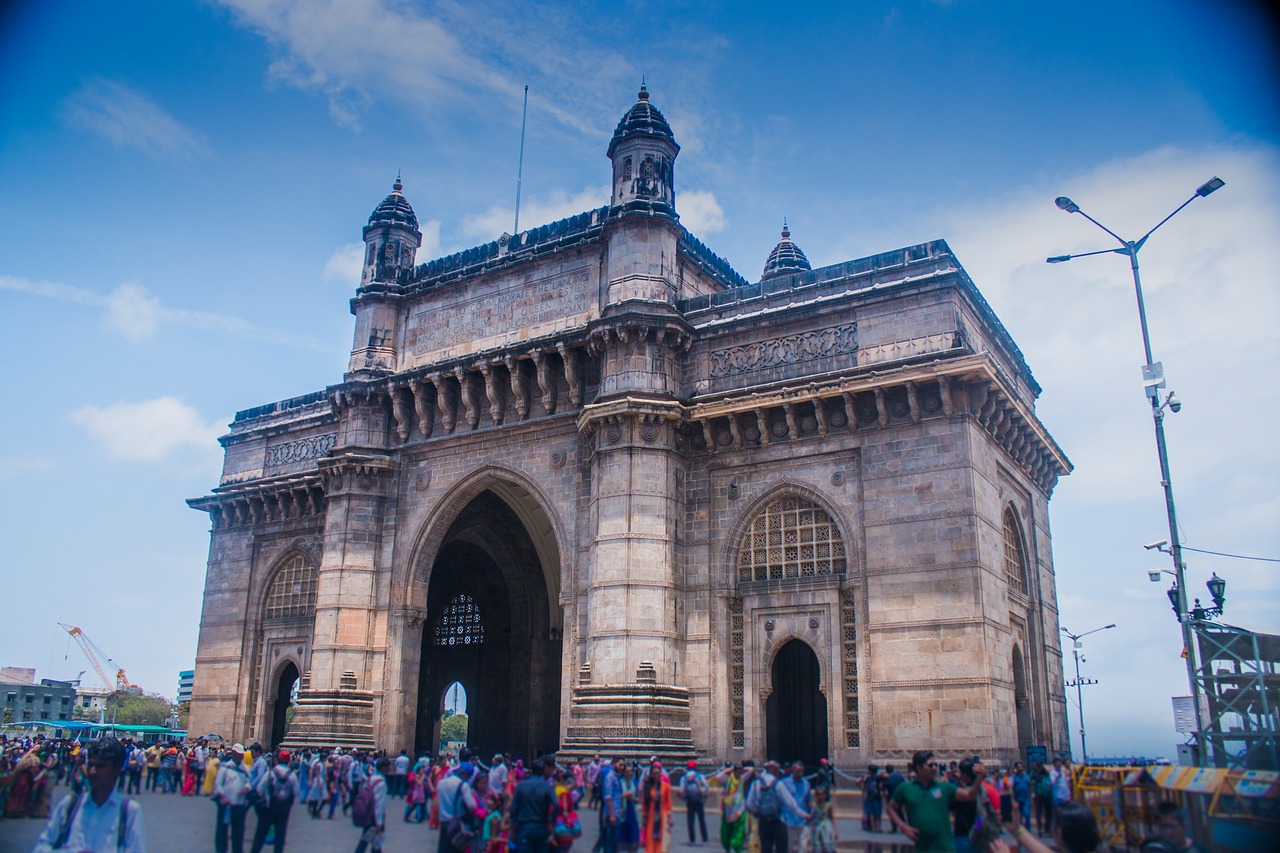 A five minute cab ride or twenty minute walk away is the Colaba Causeway, the perfect place for street shopping where you can find everything from clothes to trinkets to second hand goods. It may even be better than visiting the famous Crawford Market where you can find everything under the sun.
But Colaba Causeway is also home to the famous Leopold Café that was part of the terror attacks of 2008 and stand as a testament to our defiant spirit. This Irani café, estabished in 1871, was also mentioned many times in the famous novel Shantaram by Gregory David Roberts that soon turned into a movie.
In South Bombay, the Nehru Science Centre, Nehru Planetarium, Jijamata Udya, Taraporewala Aquarium and the Prince of Wales Museum are must visit places. Another must visit is the Marine Drive which is really beautiful at night and known as Mumbai's necklace. Or if going during the day, one can take a drive along the Marine Drive to the Worli Sealink and finally stop at Juhu Chowpatty to eat a variety of Indian snacks on the beach.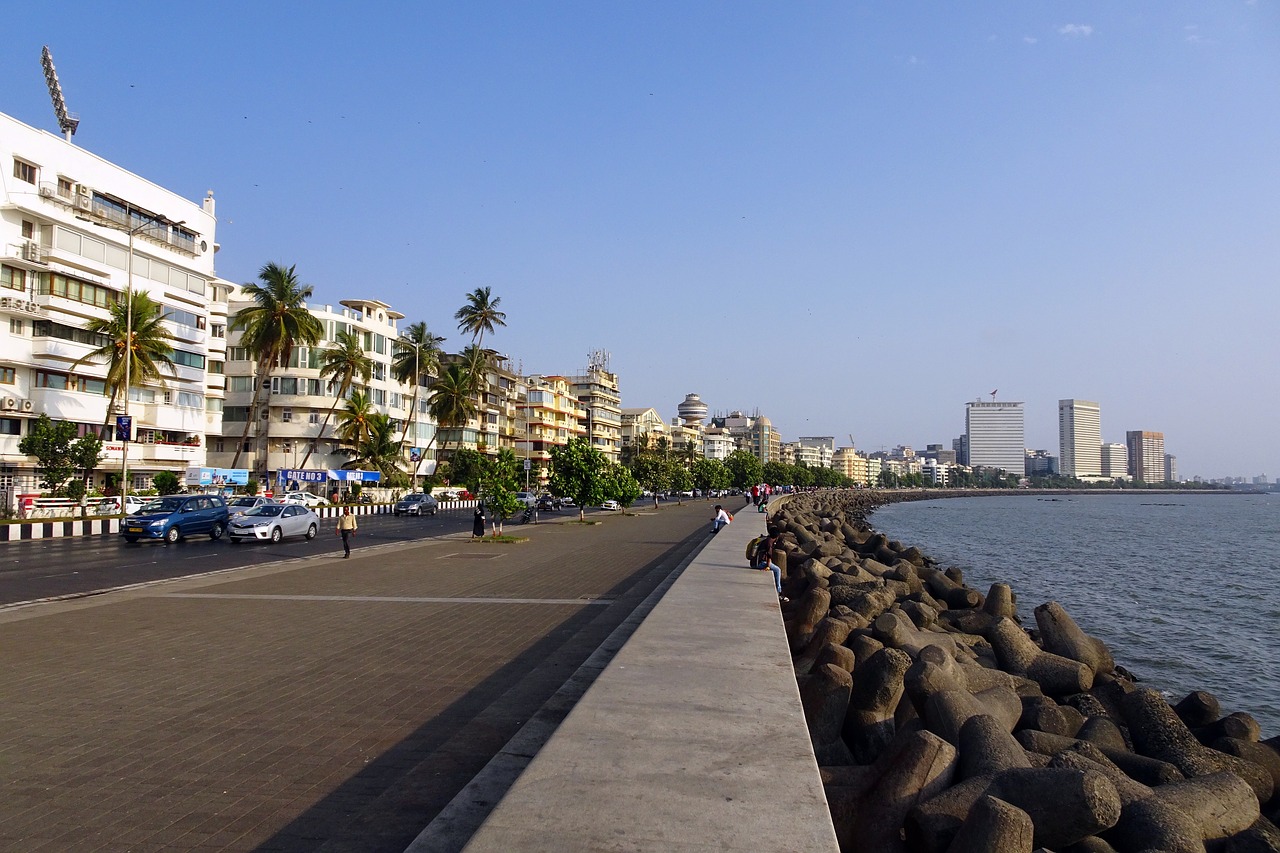 Mahalaxmi Temple, Haji Ali Mosque and Mount Mary's Church are famous sites for pilgrims.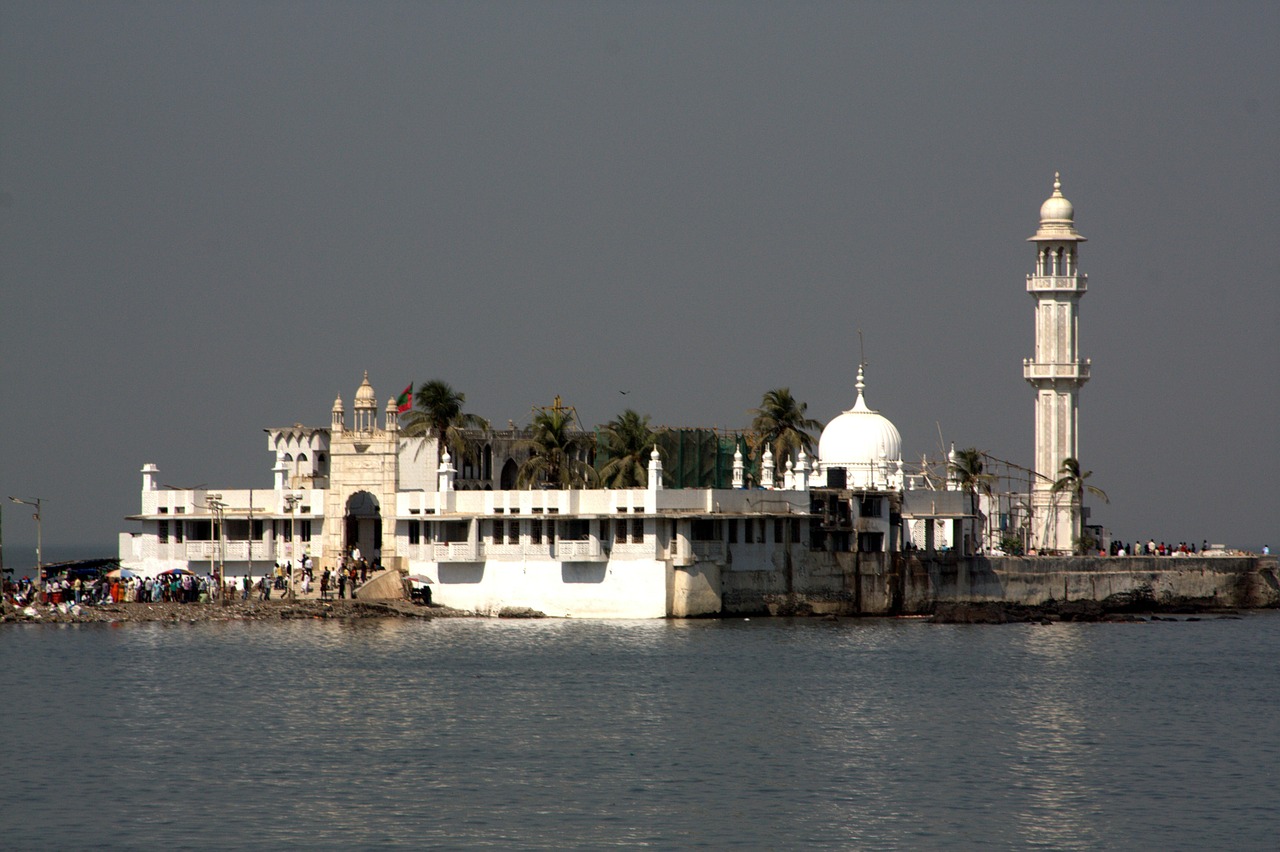 If you have the time on your hand for day or half-day trips, the Sanjay Gandhi National Park, Kanheri Caves, Elephanta caves are good places to visit. The Sanjay Gandhi National Park in Borivali is home to a dwindling population of tigers and leopards among other animals. There are a number of walking and climbing trails that can be followed in the National Park, with many of them leading to the Kanheri Caves at the top. These rock-cut caves date back to the 1st century BC. The park also includes a mini zoo, crocodile park and tourist train.
If you have time for another half days trip, the Elephanta Caves on Elephanta Island are an oft visited UNESCO site. This protected island has five caves cut from basalt rock around the 5th and 8th Century with statues depicting Hindu and Buddhist deities.
On any other day, if you want to experience local life, you could head down to CST Chatrapati Shivaji Terminus) station, another UNESCO site on the Central Line that was once known as Victoria Terminus, or the nearby Churchgate Station on the Western Line, and watch the locals scramble into the trains at peak hours. It is amazing what people can do to get to work on time. If you want to catch a train ride, try to travel after 11 am and before 4 pm, or after 9 pm in the evenings. And make sure you have your wallet in your front pocket, or it might be gone when you reach your destination.
Mumbai Off the Beaten Path
Dharavi, the second largest slums in Asia, has many hidden factories of leather and textile goods. It has been depicted in Danny Boyle's movie Slumdog Millionaire, and a number of others. One can buy leather goods for cheaper prices here, but one can also get conned into buying fake leather with no chance of returning the goods. It is best not to visit this area alone, but with a local tour guide. Dhobighat, an old fashioned place is known to be the world's largest outdoor and open air laundry system.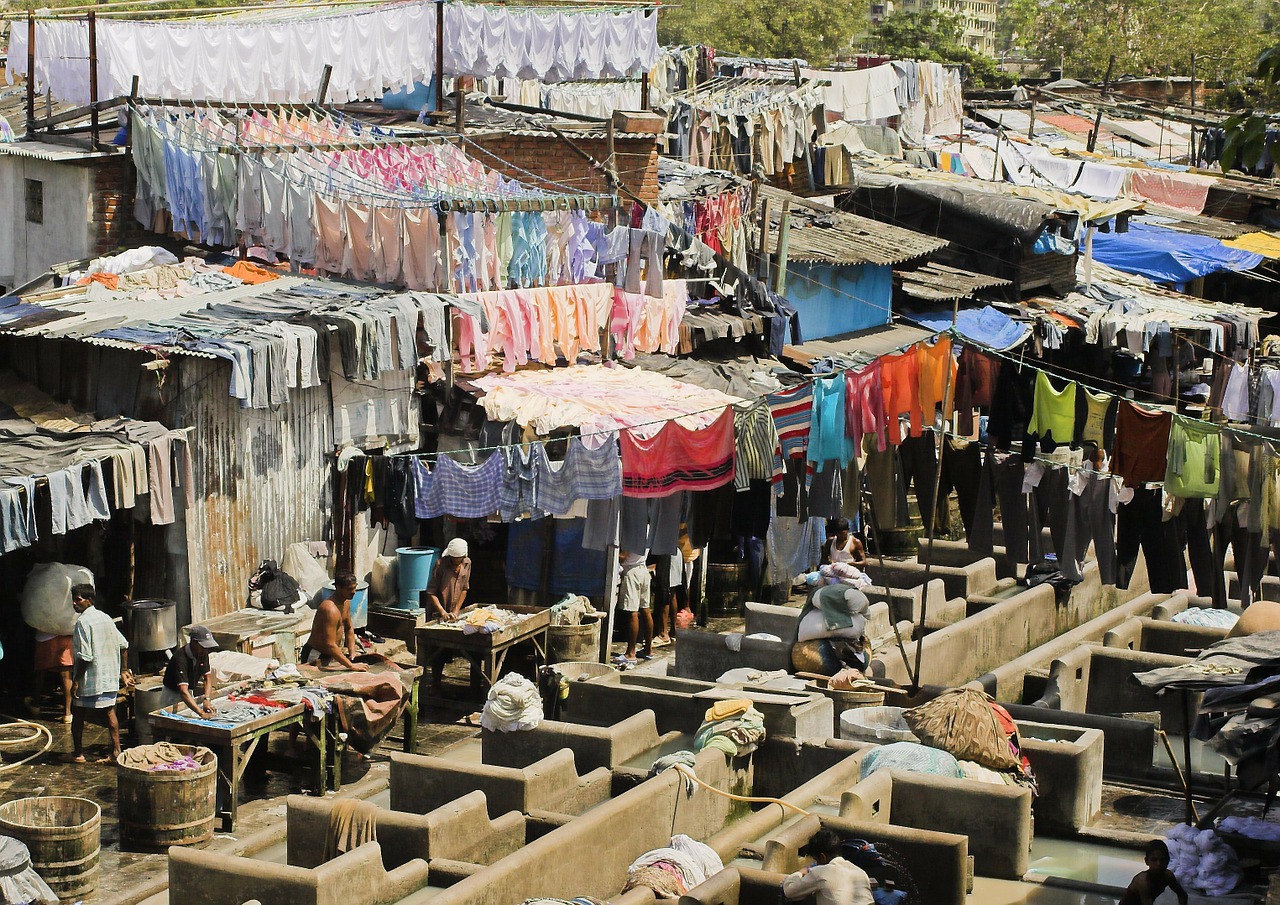 Vasai Fort, Mahim Fort and Bassein Fort are also good places to visit if you have time for a short hike. But probably one of Mumbai's most important treasures, and one that goes unnoticed everyday by the thousands of residents that live nearby, is Gilbert Hill. This simple 200 feet tall vertical rock column is a monolith of basalt that was formed 66 million years ago in the Mesozoic era. The only other similar rocks on earth are the Devils Postpile National Monument in California and the Devils Tower National Monument in Wyoming. However, although Gilbert Hill was declared a National Park in 1952, it hasn't been taken cared for much till becoming a heritage structure in 2007.
Where to eat in Mumbai
Food in Bombay has such variety since it's a melting pot of so many cultures. But to shortlist a few hangouts, start off with Leopold Café on Colaba Causeway that I mentioned earlier. Or go to the famous Bademiyan behind the Taj Mahal hotel for halal food. Started in 1946, this place is still popular for its seekh kebabs and non-veg delights, although the standard seems to vary nowadays.
Come to the centre of Mumbai, and one must eat biryani at Lucky's in Bandra, or snack on a variety of veg food at Elco's on Bandra's Hill Road. Pani puri, sev puri, chole bathure, ragda pattice, kulfi falooda, juices, bhel, dahi puri, you just think up an lip smacking Indian delight and Elco's has it. For those who love local sea food, Mahesh Lunch home at Juhu and Colaba is a good option.
There are so many more options in all price ranges, from the 5 stars to the not-even-rated places. No one can go hungry in Bombay. Street vendors at many corners sell snacks such as wada pav, samosa, kanda bhaji, masala dosa, bhel, pani puri, and more at many street corners. And of course depending on the part of Mumbai you're in, the prices can vary. For example, a vada pav in one place can cost INR 5, while in a posh locality can cost INR 25. But does it really matter, given that an Indian rupee is 0.018 of a dollar?
Haven't booked a place to stay yet?
If you're looking for a budget place to stay, YWCA offers a good and safe place to stay for singles and for married folk. Yeah, in this traditional, conventional and orthodox country India, unmarried partners travelling together are not looked on to kindly. Marriage is imperative, even if it's just arranged. So maybe pretend that you're together forever?
If you're looking for luxury, there are many places you can stay; the Westin; ITC Grand, the Leela, Taj, Four Seaons, Lalit, ITC Parel, JW Marriott, Le Meredien, Saint Regis, Oberoi, and a lot more.
Tips for Bombay aka Mumbai
Bombay is a beautiful and difficult city. It pays more in taxes and electricity charges than any other city in India. It pays for a lot of the rest of India's expenses. So if you ever visit Bombay, remember its heritage, remember the beauty, and remember that every place has a history that's different from what it should have been.
When you're in trains or buses, be careful. You can either get pick pocketed or felt up. It happens everyday in India, and people don't complain. They either just fight the person or go on with their lives. Especially if you're a woman. This affects you a lot more. (If you're someone from a lighter skinned country, you don't have to worry that much, because Indian culture treats light skinned women like goddesses, while dark skinned women are treated worse.)
I have a lot of women friends who walk into train stations like they're armed for war, just because of this. They know they that walking into a train station is simply a reason to be groped or felt up, unless you're really ready to fight. I myself have only reciprocated once in my life (out of so many times), by arguing with the guy, and it didn't make any difference. The rest I've learnt to just ignore, just like almost every other Indian woman.
When traveling, try to keep your purse and valuables in your front pocket, so that they cannot be stolen. We have a lot of thieves, some even kids, who are adept at stealing anything from you without you ever noticing.
There are a lot of beggars in Bombay. Some of them real, the rest of them owned by cartels. So yes, be kind to the poor and give them food and money; but if you come across a lot of beggars surrounding you, the first thing you need to try to do is get out of there. Yes, we all love being kind and giving to the poor. But when you give to these type of poor, they don't really get anything. All the money goes to their bosses or owners. So it's better to just actually give them food or buy them something. Money may keep them alive, but money also keeps them begging.
Bombay is a beautiful city with so many places to visit, that a week or even ten days is not enough some times. So when you're deciding on what you need to see or not, always always always trust your gut, or local reports, and then decide.
Bombay is an ancient beauty, your view of her depends on your visit and your experience.
About the author
Abby is a foodie and travel blogger at TheWingedFork, just making her way out of the daily 9-to-5, or 9-to-7 rather. But she makes time to travel as often as possible. She's travelled across parts of Europe and Asia, and loves writing about her experiences with people and cultures. And naturally, she loves food, wine and travel, and has an endless bucket list of places to go to. Her favorite things are nice rainy days, the smell of cakes in the oven, playing in the snow, glasses of wine and dark chocolate. Follow her on Facebook, Twitter, and Pinterest.