Consider Doing Your PhD in Israel!
Last Updated on
Studying abroad has always been an attractive prospect for students in any area of the world or at any time of their life. Making the bold decision to move away from home to study can be the best thing you can do, allowing you to experience new things, meet new people and see things that you otherwise wouldn't get to see. Israel is one of those destinations that many would not consider as a viable option but it holds a mystical appeal as well as a bustling and creative melting pot of people that will really capture your imagination.
Despite the politically charged atmosphere that is the perceived default setting of Israel according to the outside world, as a student the major cities do supply a bustling metropolis of culture and nightlife that every student loves. Tel Aviv is the most liberal providing a location for internet start-up companies and entrepreneurs as well as a young nightlife. Haifa is an industrial city and Jerusalem a religious centre of iconic status.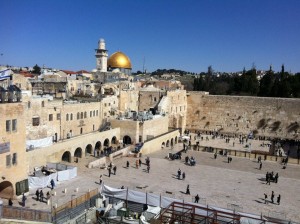 Alongside the major cities there are a number of historical and iconic landmarks to visit; from the Red and Dead Sea, the old city of Jerusalem, the Baha'i Gardens in Haifa, the Jordan River and of course the food that this melting pot of cultures has to offer.
As a foreign student there is so much to explore and discover, and different types of religions and languages to delve into and try to understand. With Islam, Christianity and Judaism all in one place it does show what a diverse and wonderful country Israel is, and fascinating for outsiders who choose to live and study within the country for a short time. The number of foreign students within Israel is increasing all the time as is the number of foreign people choosing to live and work there. Students come from a wide variety of religious faiths, not just Judaism, as would be expected in popular Western culture. The population is made up from ethnic groups from over 100 countries worldwide, adding the depth of flavour and culture to experience.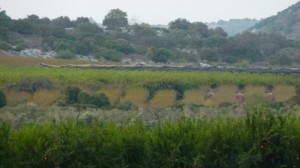 The Ben Gurion University of Negev which specialises in desert studies, hydrology and water studies is often an inspired choice of higher educational study, especially for foreign students looking for something different and awe inspiring. High quality courses are available to foreign students at Tel Aviv University and the Hebrew University of Jerusalem. Whatever your interests, there are a wide variety of courses nationwide relating to history, geology, archaeology and religion as well as a huge potential for language learning due to the number of different ethnic groups present in Israel.
Always take a pilot trip out here to figure out whether it is the right choice for you. As much as Israel is a positive choice, it is always a sensible choice to try before you buy and a trial period checking out different areas and potential accommodation could provide you with answers to any questions you have before embarking on an experience that will last you a lifetime. Take the time to find out the perfect holiday hotel accomodation that can brighten your stay even more than the beautiful surrounding locale.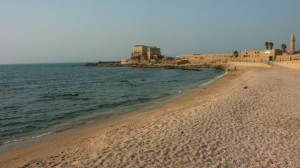 There are plenty of reasons to look into studying for your PhD in Israel, from the mix of people, cultures, course content and student lifestyle. Being in one of the most interesting locations in the world just adds to this equation. Take a trip out and visit your potential future in Israel before applying for a course that could change your life.
Guest post by Zara W.