NFL Watching in London: Blending Travelling and Sport
You might know that in 2007 London won the contest that allowed this city to host the first ever National Football League (NFL) game outside the US, defeating important other cities from Mexico, Germany and Canada. Since then, each year the two games hosted on the stadium attract a lot of people, and if you would fancy watching a live American football game, then you could take in consideration a trip to London when the games are played. Just make sure to book your ticked in advance, so that you will be sure to have your seat secured.
Speaking of that, I just read an article saying that both games held this year are sold out, and that the organizers are taking in consideration the possibility of having 3 games played in London in the future.
Those games are not only successful selling tickets, a lot of online football betting fans from around the world love to place some bets, making those games a big income to the organization, to London, but also to the sportsbooks…and yes of course to the Pubs.
This year's games will bring to Wembley Stadium famous teams: the Pittsburgh Steelers will play against the Minnesota Vikings on Sunday 29th September 2013, while the 49ers will meet the Jaguars on the 27th October 2013.
Make the most of your visit to London
If you decide to go to London to see a NFL game, then you could consider visiting the city's main attractions too.
The British Museum should definitely be on your list of places to see, especially since it is a museum that hosts the works of man from prehistoric to modern times from various places on Earth.
The London Eye is also a must not miss attraction, if you like feries. This is in fact the world's highest observation wheel, with 32 capsules that can hold up to 25 people at a time.
You can also enjoy a free walk in Greenwich Park or in Hyde Park.
Oh, and don't forget to see at least the Big Ben, Piccadilly Circus and the Tower Bridge.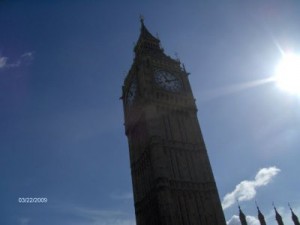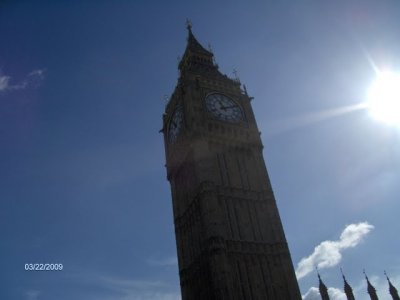 Actually, it would be a very long list if I were to include all the important and beautiful attractions London has to offer to a visitor.
Blending this cultural and leisure side with watching the game would make a great vacation/trip for you to London and allow you to see the city as well. Don't forget that there are a number of tours available, so you will definitely find something suitable for your budget and preferences.
It is a matter of preferences, time and budget in the end and everyone organizes his vacation keeping in mind all these factors. I do however recommend travelers to London to enjoy their time there and try to discover a little bit the city too as it has a special atmosphere and architecture!