An interesting room and bathroom at Hilton Garden Inn Bari
One of the best hotels in Bari, Hilton Garden Inn Bari, has a really interesting room that will either like you a lot, or dislike you completely. There is no smooth relationship with this idea! It's a powerful reaction: good or bad.
When my husband got to Bari in his business trip and checked-in at the hotel, he told me on the phone that the room has a really interesting design, to say the least. OK, I have to add that he rather liked this room idea for a couple occupying that room (not with a child!) in some contexts.
Click on each photo for a larger view!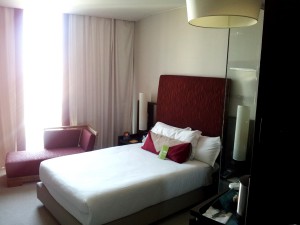 Hilton is a worldwide famous hotel chain and I too have to say that all the hotels in this chain I visited are indeed impressive, well organised and provide high-quality service. I was never disappointed by a Hilton hotel, nor was my husband. True, we didn't stayed in all of them, but I was pleased by all of the hotels I visited so far.
The interesting design of this hotel is visible starting from the elevator – where you'll notice a different and interesting button arrangement: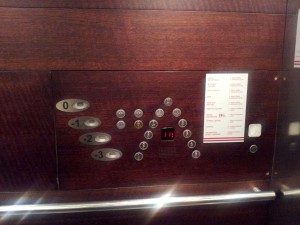 What is it so special about this one in Bari? Well, the shower cabin is completely transparent and is placed inside the room.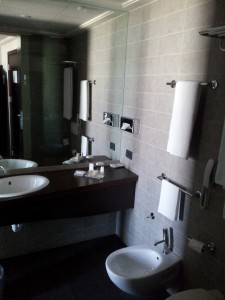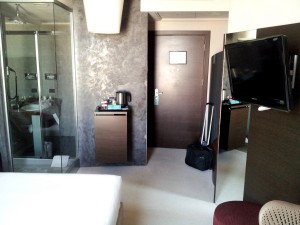 What do you think of this idea? Do you like it or not?