Barcelona is a great weekend break destination with easy access, a multitude of Barcelona hotels to suit all budgets and, best of all, the throbbing and sensual Catalan culture. The history of the area dates back to roman times, 200 years before the birth of Christ and the city provides you with an eye watering plethora of narrow streets, architecture and a history so battle scarred that Quentin Tarantino himself couldn't make up a story to rival its violent past.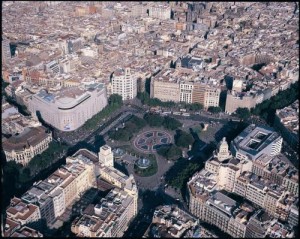 Open any guidebook and the first name that jumps out at you will be that of Antonio Gaudi, who was responsible for creating much of the architecture for which the city is famed. Of course, his unfinished masterpiece – Sagrada Familia – is a must see, but there is much more to Barcelona than just the major tourist attractions.
The city is made up of different neighborhoods known as 'Barrios,' each with their own individual identity and attractions. You can find hotels in each area, from 5 star luxury, to boutique individuality right through to basic backpacker's quarters.
Barrio Gotico Quarter
If exploring narrow, winding cobbled streets and original architecture is your thing, then you will love the Gothic Quarter. The original Barcelona from which the city spread, the area has retained charm and atmosphere and is littered with quaint shops, restaurants and cafes.
Gracia Barrio
Trendy and hip, Gracia was a town in its own right until the end of the 1800's. It still retains a small town feel with a tight knit community. Gracia is popular with artists and is packed full of foreign restaurants. 'The' place to be in the evenings is the Placa de Sol which has many open air cafes where you can party the night away.
Montjuic
Referred to as a 'mountain,' Monjuic is towered over by the castle at its summit which now houses the military museum. Even if you don't fancy going inside, it's worth the journey up (either by bus or cable car) just to see the wonderful views of the city and beyond. You can also visit the Olympic stadium from the 1992 games.
El Raval
One of the more seedy areas but still has a certain charm. Although it's not the safest area of the city, it's not short on things to do or see. You won't find any designer stores here, but you will find trendy and individual boutique shops, along with a throbbing and vibrant social scene which runs 24/7. There are also a surprising number of art studios and galleries, along with the Museum of Modern Art.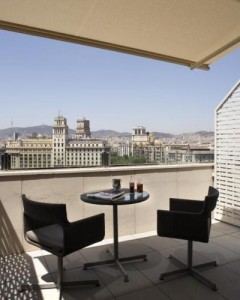 Guest post by Escapio.com