Plaisirs d'hiver á Bruxelles
Organized for the past 10 years, the marché de Noël in Brussels is considered "the most original European Christmas market" by the British tour operators. Under the generic name Plaisirs d'Hiver, from the 25th of November to 1st of January Place Sainte Catherine is hosting different attractions stretching over 2 km. Let's go and explore some of them!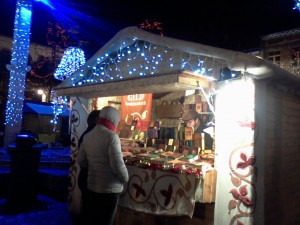 240 chalets with various products
Sales people from different cultures are mixing in a splendid combination of tastes, smells and colours. From Spanish to German food, from Russian matryoshkas to Murano glass jewels, there is plenty of choice. You can buy some fabulous products that you might not even expect to find such as Amerindian decorations or retro Lithuanian notebooks made out of leather and recycled paper. Of course, all these temptations can be visited while having a glass of traditional glühwein (mulled wine).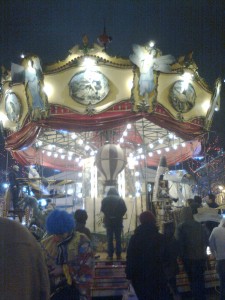 Le manège magique and Big Wheel
Children have not been forgotten either. Since 1990, the magic merry-go-round has been welcoming them and tempting them to try a ride in a retro-style plane, on the back of a lizard or an insect. I must admit it is not my infancy dream manège, but kids seem to enjoy it. For the nostalgic ones, the Big Wheel of our childhood is here and it offers the opportunity to have a unique view over the colourful Winter Market.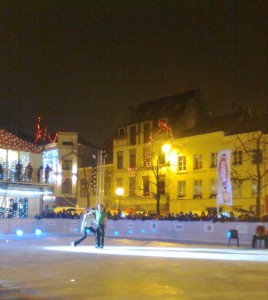 Skate Rink and Ski Track
Brussels has now an offer for winter sports fans: a 60-meter long skate rink in Place Sainte Catherine hosting some ice shows as well and a ski track in Mont des Arts. The shows are entertaining and actors manage to attract both children and adults with their funny pantomime sketches.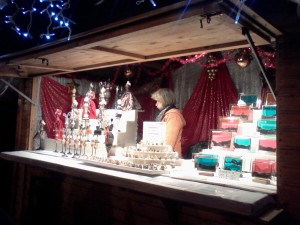 Special guest: Greece
Every year, the fair draws the attention upon a special guest. Now it's time for Greece to be in the limelight. 8 chalets – one per province – are showcasing the expertise of its artisans, attracting their guests with gastronomic specialties and Greek protected designation products, such as certified olive oil.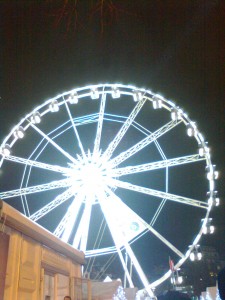 Electrabel Nights in Grand Place
The traditional Electrabel Nights are featuring new technologies, special illuminations of the City Hall, the surrounding buildings and the Christmas Tree and a sculpture in light forming a spiral. The Rendez-vous Electrabel shows take place each weekend starting 20.00, 21.00 and 22.00 and star creative artists, a crystal musician wearing costumes made of mirrors, a giant-winged butterfly, a fire-dancer, a moon-climbing acrobat, and a magical choir on Christmas Eve. The shows promise to create an unforgettable Christmas atmosphere, bringing magic to life.
Enjoy the winter holidays wherever you are!