Located on the Vistula River in Poland, the city of Krakow is one of the largest and oldest cities in the country. There are plenty of landmarks and monuments in the city center, the Old Town. Between this area and the ancient Jewish Quarter, the Kazimierz, you will find the city's main symbol, the Wawel Castle.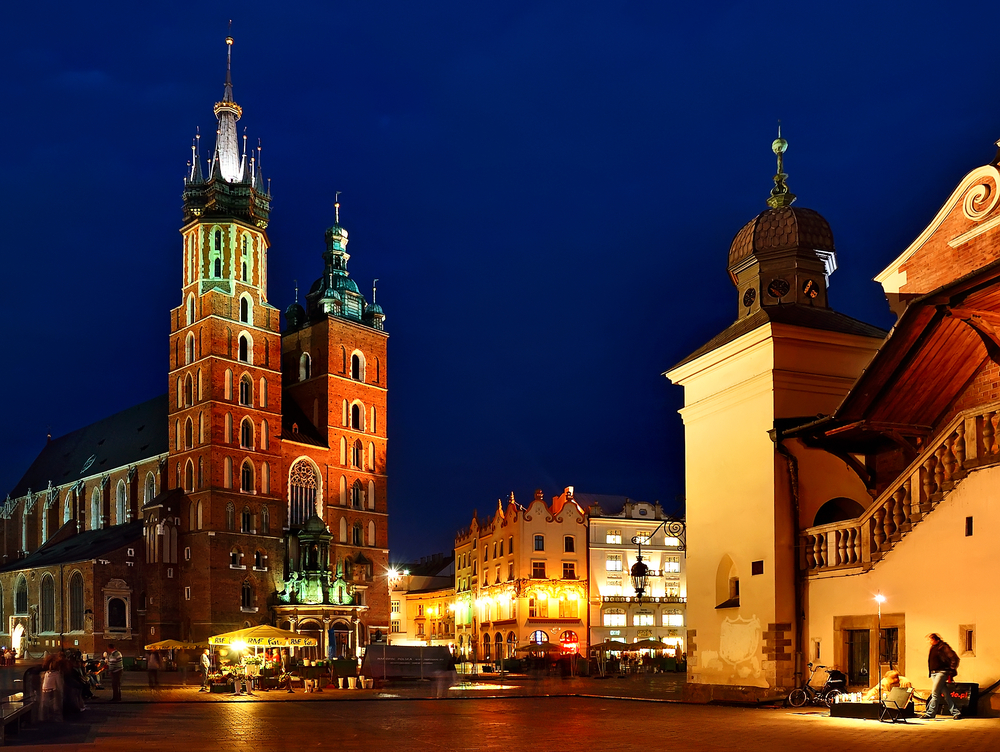 Krakow Cathedral, photo from Shutterstock
Walk around the Old Town.
The Old Town, the Stare Miasto, is the city's historical center, where you will find many landmarks and monuments. Enjoy a walk around the cobblestone streets, where you will find buildings decorated with gargoyles and stone sculptures. The Town Hall is one of those buildings, and is located on the Rynek Krakowski main market square. Part of the Old Town Hall has been transformed into the Historical Museums. A short distance away you will find the Barbican, a fortified outpost that was part of the city's fortifications.
Explore the Kazimierz.
This neighborhood used to be the city's Jewish Quarter. Now it is a hub filled with art galleries and bohemian-style cafés. Some of the most affordable accommodation in Krakow can be found in this area, ranging from hostels to boutique hotels. Enjoy a coffee in one of the many terraces and visit the art galleries, where you will find art by local artists.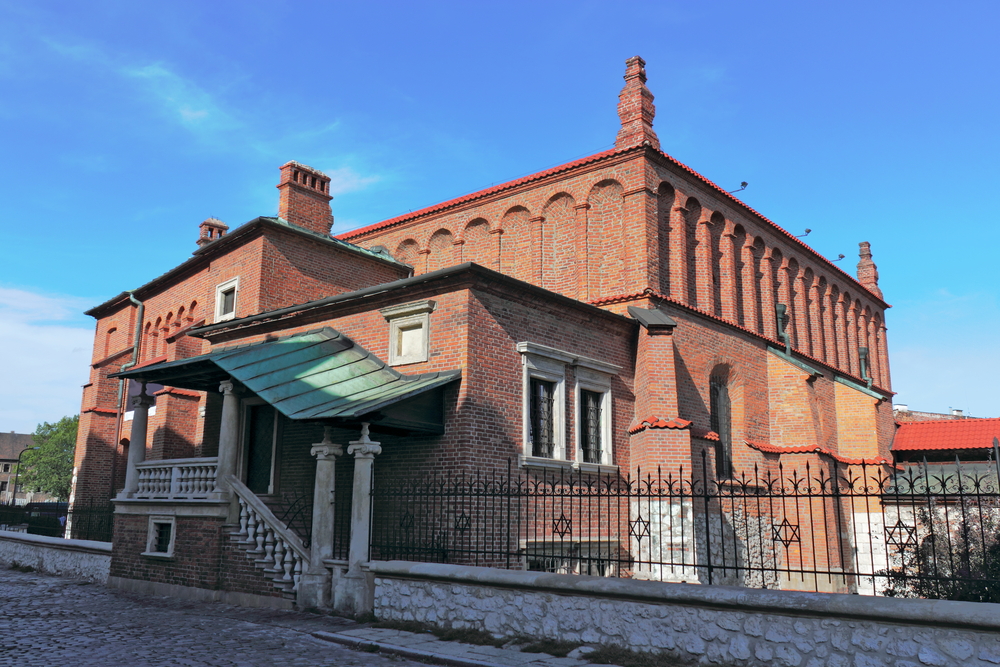 Old Synagogue in Krakow, photo from Shutterstock
Visit the Wawel Castle.
This ancient castle is the city's symbol. Located on Wawel Hill, form here you will be able to enjoy views towards the Vistula river. Take a tour around the Royal Chambers, filled with royal portraits and antiques. Do not miss the collection of Flemish tapestries. Check out the Oriental Art hall where there are exhibits of authentic Japanese ceramics, antique Persian weapons and a variety of Turkish-era tents. A short distance away from the castle, on the hill, is the Lost Wawal archaeological reserve. Here you will be able to see ruins of ancient stoves and many artifacts.
If you head towards the castle from the Old Town, on your way you will find St. Florian's Gate. This gate is the last of eight gates that used be the city's main gateways. The Furriers tower is located above the gate, another famous landmark in this city.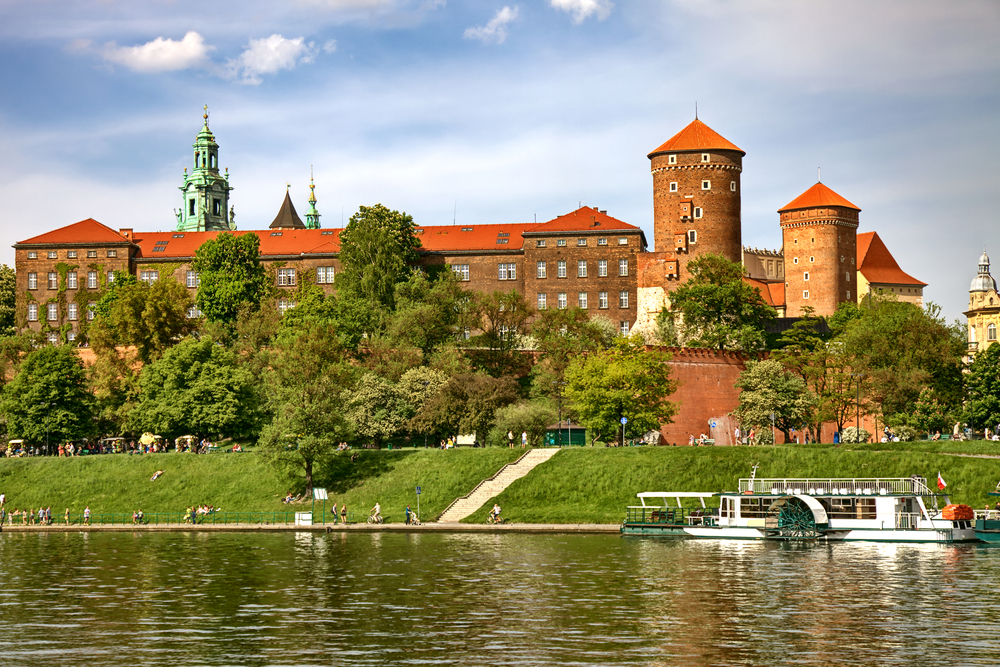 Wawel Castle Krakow, photo from Shutterstock
Tour the Museums.
The National Museum has several galleries dedicated to ancient Polish arms and has several army exhibits. The Czartoryski museum has pieces by Leonardo Da Vinci. Visit the City Armory if you want to know about the city's military history.