Eastern Europe and the US: Different Destinations, Same Greatness
Within minutes and from the comfort of your own home, you can now arrange a whole host of globe-trotting adventures. International travel has never been so easy! This is great but, admittedly, can be a little daunting. After all, with so many options at your fingertips, you may find it hard to choose.
The most important thing is to do your research. Before booking flights to Florida, Europe or anywhere else, you need to make sure you know what's what regarding your destination. This way, you can make a more informed decision. Two popular yet very different holiday destinations are the United States and Eastern Europe. Each has its own attractions and is well worth a visit.
The US
Despite the fact that it's technically one country, the US is so large, so diverse, that it's sometimes better to think of it as a selection of different vacation spots. From the arid lands of the south to the icy north and from the brash neon of Las Vegas to the wildlife of Florida, there is considerable contrast within its borders.
It's impossible to talk about American tourism without mentioning New York. With its gravity defying skyscrapers and luxury department stores, you could be forgiven for thinking you may have just stepped on to the scene of some blockbuster movie when you're there. Highlights in the Big Apple include Central Park, Coney Island, the Bronx Zoo, Grand Central Terminal, the Empire State Building and the Statue of Liberty.
Las Vegas is another truly American experience. This 24-hour party city boasts huge hotels, exclusive nightclubs, go-karting, zip lining, indoor skydiving and, of course, lots of casinos.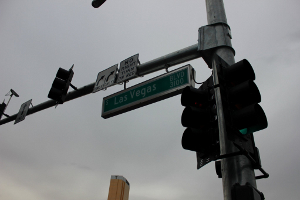 Meanwhile, for a taste of paradise, you can venture to Hawaii. Offering sun, sand and surf, and after a hard day at the beach, Hawaii is one of the most gorgeous places for you to unwind with your cocktail of choice.
Eastern Europe
For a completely different kind of break, Eastern Europe is well worth investigating. One great spot to visit is the Julian Alps in Slovenia. Located at the border with Italy, these mountains make an idyllic spot for a vacation. While there you can climb and trek through some of the finest mountain scenery on offer in the whole of the continent. Tranquil lakes, dramatic valleys and snow-capped peaks: you can see them all.
Meanwhile, Bosnia and Herzegovina's capital Sarajevo is also a superb holiday spot. It's strange to think that not long ago the city was on the verge of destruction, as now it exudes charm and peace and is a perfect example of when eastern and western cultures meet.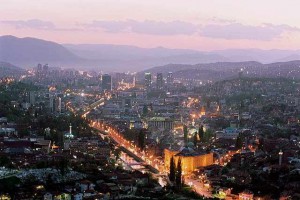 Photo by BloodSaric on Wikimedia
Kraków in Poland is another gem. Now over 750 years old and a royal capital for five centuries, it features spectacular Gothic and Renaissance architecture and is steeped in history. The Old Town and the former Jewish quarter are both must-see areas within the city.

Photo source: Wikimedia
Of course, these are just a handful of the attractions the US and Eastern Europe have to offer. There are plenty more for you to explore as well. Remember, in today's digital age, you have the power to explore before booking your holiday or even heading out. Fantastic!