Funny travel memory: a squirrel throwing leftovers in my head
I was alone in Brasov, Romania, on a Monday morning, waiting for the program of the cable-car to start (at 12 PM officially). I had arrived there a little earlier, so I decided to spend the time sitting on a bench and reading a book – an Agatha Christie novel with Hercule Poirot as the main character. People were passing by, birds were tweeting, some athletes were doing their running exercises and so on. It was a really lovely atmosphere, it was a perfect weather (not too hot, yet not cold). At some point however, something fell on my book. Then on my head.
As I looked above, I couldn't help smiling: a squirrel was eating and she was throwing away her leftovers. As I was standing on the bench exactly underneath the tree branch the squirrel was using… well, the leftovers were falling in my book 😉 and not only.
Of course I took out my camera and immortalized the lovely squirrel – though I have to mention she was standing really high!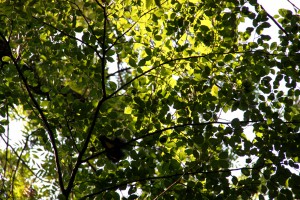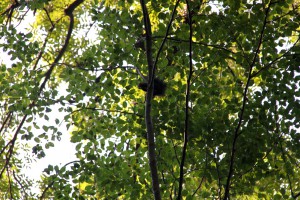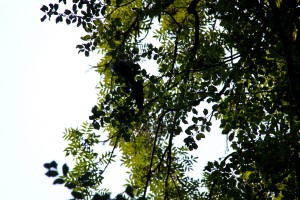 How about you: what funny travel memories do you have?