How to have the perfect flying experience: 9 useful tips for flying
Flying can be an amazing experience, but, if not paying attention to some details, it can become the worst nightmare.
From losing your flight to not being able to go on the plane with some items bought from a city you visited (yes, I have a friend who bought perfume from a store in the city she visited and, when getting through security, she had to leave the perfume – an expensive one – at the security gate as she was not allowed with such a bottle in her carry-on) and many more other situations, a lot can happen before your flight or during your flight.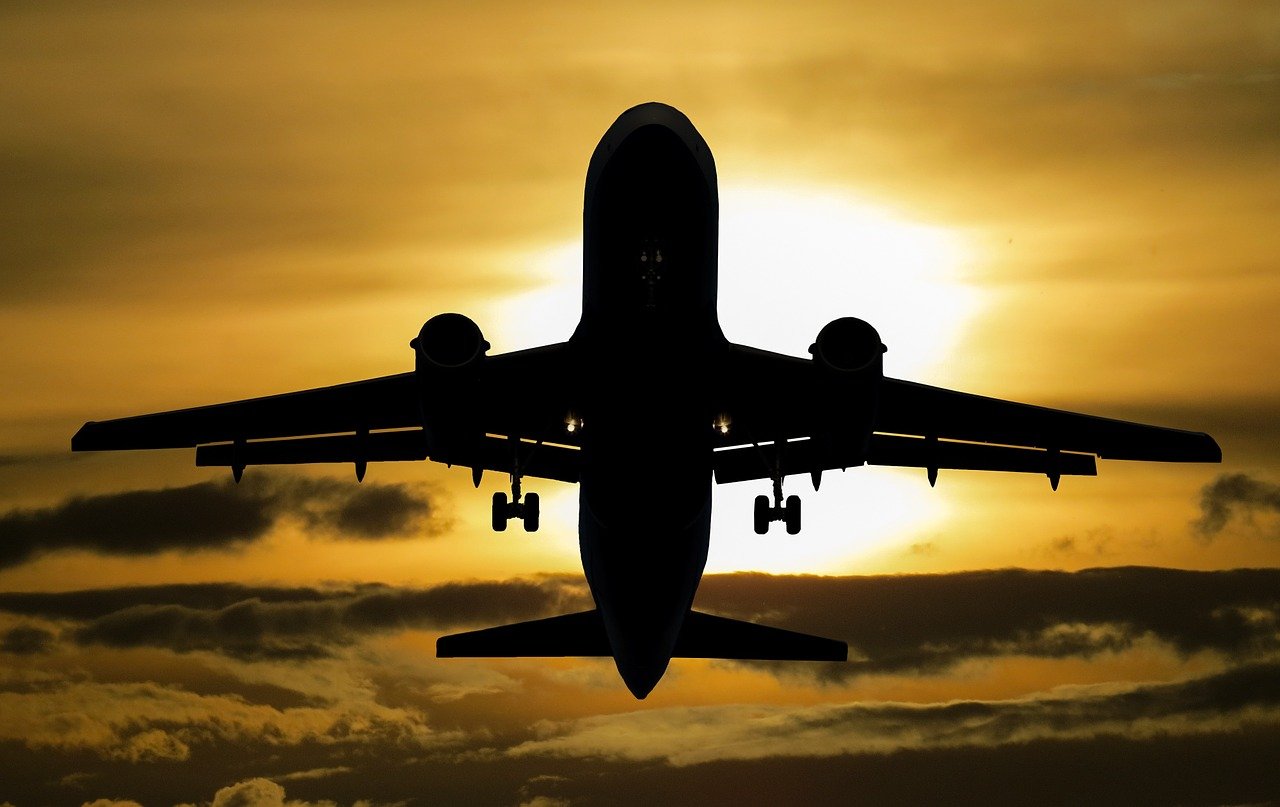 Here are 9 useful tips for flying that will help you have the perfect flying experience whether it is a last-minute trip, a planned vacation or a business trip.
These tips are based on my travel experience as well as on my husband's one, as Andrei travels extensively with his job (with a break during the pandemic, of course).
So read on and discover how to have the best flight and how to avoid flying problems on your trips!
How to have the perfect flying experience: 9 useful tips for flying
1. Be at the airport well in advance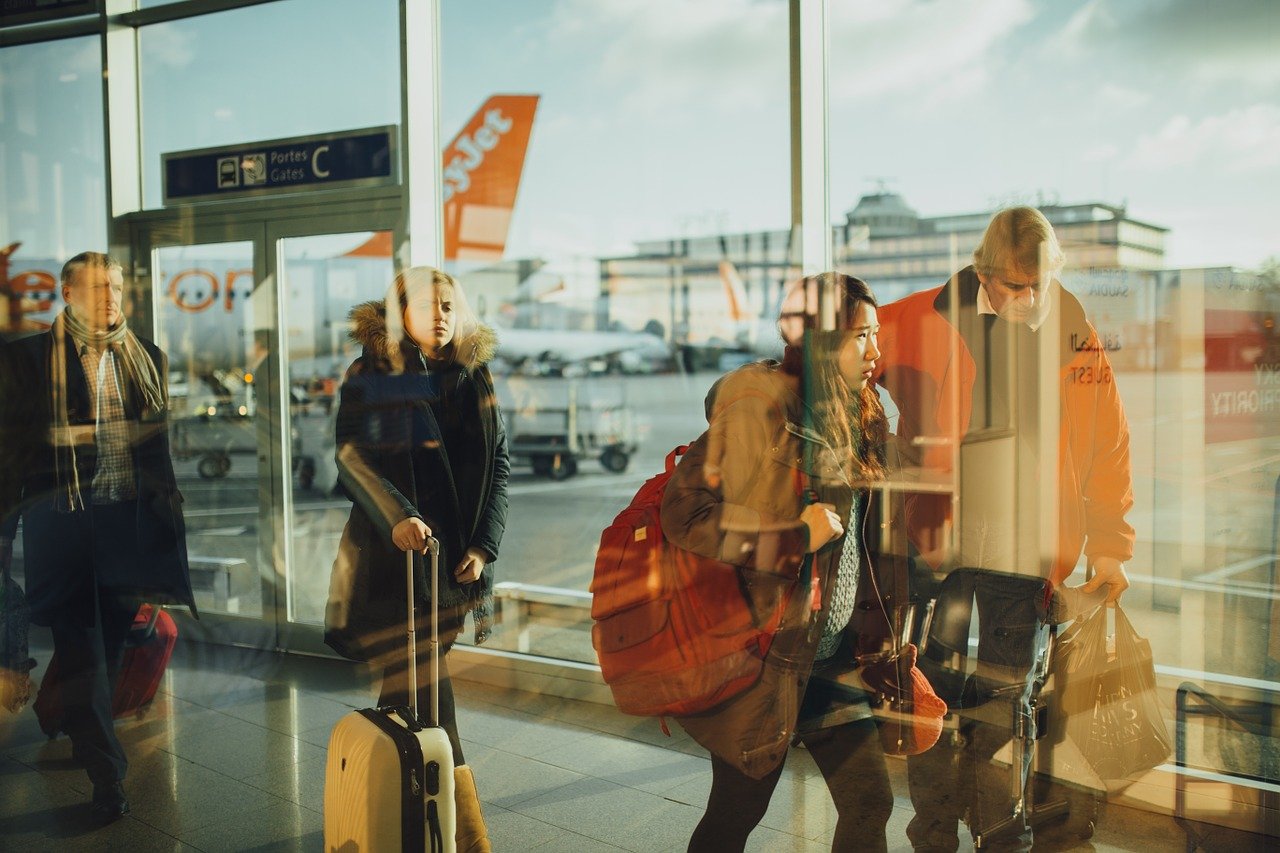 Losing your flight is worse than "wasting" a couple more hours.
And you can find many things to do at an airport – some have special attractions (waterfalls, museums, etc.), others have interesting shops or resting areas. Or you can bring a book or play a game on your phone or read the news or what's new on social media.
2. ALWAYS check the local time in a layover
It may be hard to believe, but the local telecoms might not send the correct time.
In fact, that is the reason why my husband lost a connection as the telecom operator from the country where the layover airport was didn't send the correct time. It was… fun (new flight available only the next day, client waiting for him…). All was well in the end, still…
If such a thing were to happen when travelling for leisure, then the costs would be supported by you – which means you'd need to use your travel emergency fund.
3. If flying a multi-leg journey, try to plan a route with at least 2 hours between landing and the next departure.
Delays are not that infrequent, and the transit airport might not be familiar or could be crowded.
Again, it's always great to have spare time than to be on the run. You may not know where your gate is – and on big airports it can take a while to get to some gates – so make sure you have time on your side.
4. Consider local air carriers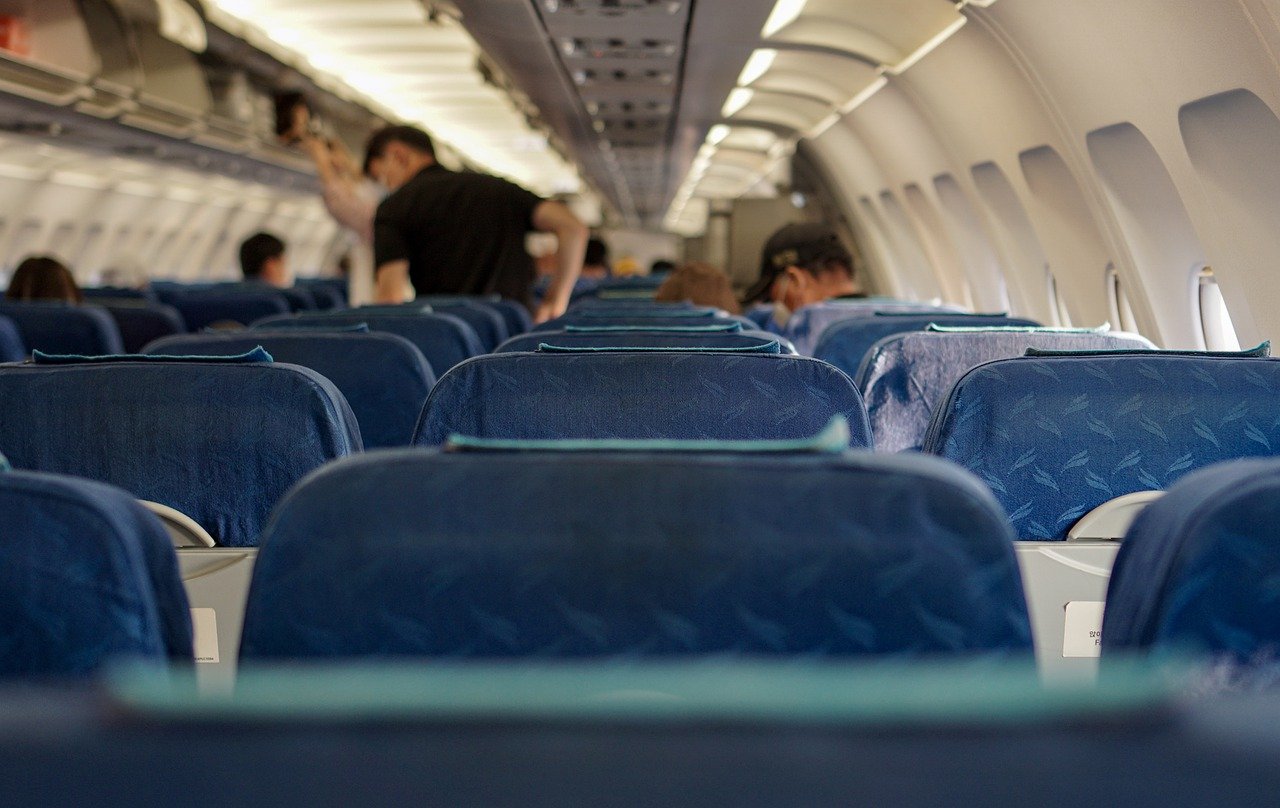 When choosing your flight, you should consider local carriers – or some that aren't famous. Yes, you should check information about them, but keep an open mind.
In fact, choosing a local air carrier may bring you more affordable prices. For instance, when traveling toward Asia, consider making a PIA booking for your trip.
5. Check the cabin and checked-in baggage allowance.
A small extra fee can save significant headaches and arguments with the ground staff or cabin crew.
And while there are some general rules, if you check each carrier you'll see that the details (size of the luggage, maximum weight) can vary a bit.
It's preferable to be prepared and to avoid unnecessary arguments (that will end up in you feeling anxious or nervous.)
6. Make sure your cabin baggage contains the strictly necessary items.
I'm all for minimalism and, at the same time, for having everything necessary.
Yes, you can find numerous things in my bag – including a book when flying or a bandage for emergencies.
For the perfect flying experience, you need to make sure you only have the essential items in your bag.
Toiletries are useful, but you can get some from the airport if absolutely needed.
Prescription medication, on the other hand, is not so readily available – plus you might not have the prescription with you, or it could be in a foreign language that local pharmacists might not understand.
7. Have some reasonable entertainment with you in the cabin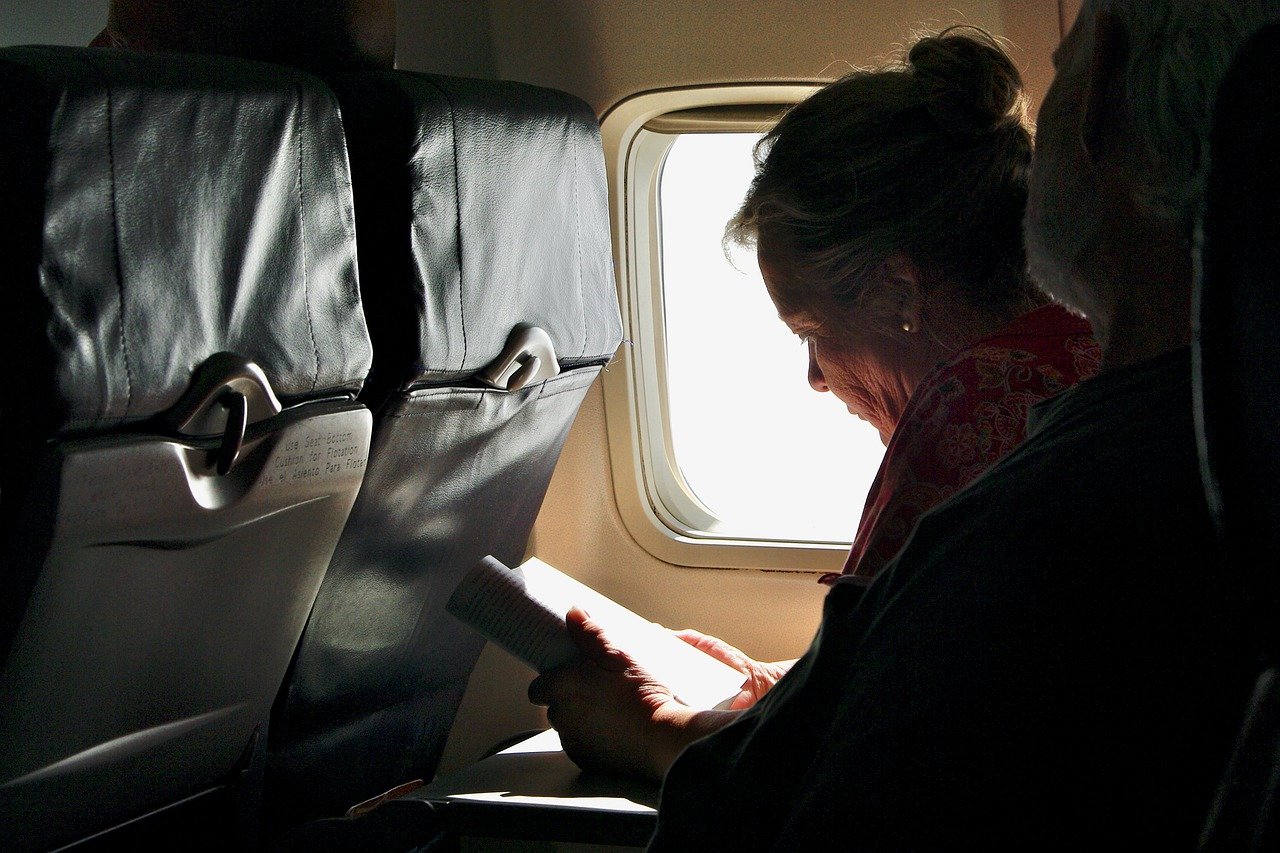 Everyone wants to feel good while flying so you can consider bringing with you music, a small tablet with a few movies if you prefer that, or some offline games that do not kill your battery.
When we went to Paris, as it was a night flight (departure at 8 PM in March) I had a book, a physical one, with me in my purse and I read during the flight (it's a 3-hour flight) along with some newspapers offered by the air carrier.
8. Use a travel bag to keep the critical items on your person.
This is such an important – and often ignored – travel tip.
But it's also one of the best tips for flying.
In case of an evacuation, you won't be allowed to pick up your personal items, so you will have to do with whatever is on you, literally.
For example, my husband has a small travel bag where he keeps his wallet, passport, a writing instrument, nose and throat clearing drops, and a power bank for his phone/headphones.
It's always preferable to be prepared!
9. Before you leave home, check the most recent forecast at the destination and prepare accordingly.
This is one of the important tips – as weather may change and, even if your luggage has all the necessary items, the weather that day may change and you may need to bring with you, in the carry-on luggage, some items.
I hope that these flying tips will allow you to have the best flying experience each time!
What would you add to this list of tips for flying?