Surfing Destinations in Europe – Where To Go To Ensure You Can Ride The Biggest Waves
Serious surfers know that in order to get the most out of their sport, they have to chase the biggest waves. One place to do this is on the North Shore of Oahu in Hawaii. Here you can find some of the biggest waves around. However, after a while a serious surfer is going to want to explore other uncharted territories. There are surfing hot spots all over the world, and some of the best ones are in Europe. If you are a surfer who desperately seeks the thrills that come with riding the biggest, dangerous waves, then Europe can provide you with all you need.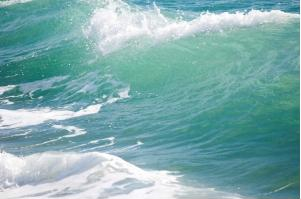 Surfing in Portugal
If you are looking for good surfing destinations in Europe, then one great place you might want to consider is Portugal. Portugal is considered to be an unappreciated surfing spot, but it is known to offer world class surfing. What makes it even better is you will not have to worry about some of the heavy crowds that you would experience in places such as North Shore in Oahu.
If you decide to try out surfing here you are going to love the waves as well as the culture the country offers. You can also decide to learn how to surf here if you want or at least get some pointers from other serious surfers. The specific places you will want to go in Portugal are Algarve, the City of Porto, and Lisbon. Surfers of all levels will have no problems finding what they need here.
Surfing in France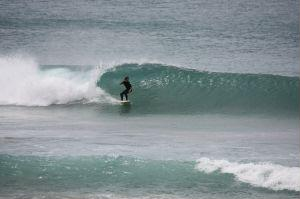 If you want to go to one of the best surfing destinations Europe has to offer, then you might want to consider France. There is only one problem though, unlike Portugal, France is going to have a lot of crowds. This is going to be a real problem if you go on the west coast. On the west coast you are going to find plenty of other surfers, tourists, and all types of activity associated with surfing.
The west coast of France is where you can show off in front of a crowd. If you decide to go to the north coast however, the surfing is not only bad, but there are not any crowds to show off for either. Go to places like  Barriatz, Seignosse Le Penon and Hossegor.
Surfing in Spain
Spain is a surfing destination in Europe that is going to really pull in large crowds. Some people might like this while others will not. When you factor in the nightlife that Spain offers you really cannot go wrong at all. You are going to find that the best surging spots in Spain are all on the North West part of the country, where the Atlantic Ocean would be. You are going to find some good waves and you will have an audience.  You are going to find waves here just as good as you might in places like Australia.
although you will be able to ride some pretty big waves there Europe is not going to be a place you want to limit yourself to as a surfer. As a serious surfer you chase big waves the way teenage boys chase pretty girls. You want the thrill, the excitement, the satisfaction of knowing that you took on a big, dangerous wave and you managed to conquer it. There are several places in the world where you can go to get these thrills. If you want to take on all the ocean has to offer, then make every effort to explore all the surfing hotspots you can.
Bio
Ed Brooke is a serious traveler. He enjoys getting around and trying new things. When he isn't on holiday he is usually working for a surf shop that sells a wide range of bodyboards and surfboards.