Travelling the world made lighter – How to handle your excess baggage
Picture the scene: You're out of education, be it college, sixth form or university. After years of independence you now find yourself back at your mum and dad's house, sleeping in the spare bedroom now because they turned your old room into a study. Job hunting is useless in this economic climate and you can't catch a break. So you decide to embark on the greatest experience of your young adult life: A Gap Year.
Three months later…
Everything is planned; you've bought all the essentials, you know where you're heading, how long you're going for and how much it's going to cost (well, roughly anyway) and, most importantly, you have the dates and locations of all the Full Moon parties burned in the memory.
How much do I take with me?
It's crucial to pack for all occasions but at the same time you have to remember you only have a limited amount of space.
Before you leave home, sort your baggage into three different piles: 'Essentials', 'Maybes' and 'What Do I Even Need This For Anyways?'  or something similar.
Be ruthless with the latter pile. It's inevitable that on your travels you will acquire and buy memorabilia/clothes/jewellery/fake knockoffs etc. so you need all the room you can get in your backpack to fit those in. At the end of the day the things you leave at home will still be there when you get back.
The other two piles can stay if they fit in the bag and are actually going to aid you on your trip. Fluffy toys can stay at home because 1) they take up too much room and 2) you'll look like baby.
So we have arrived at a compromise on what you can and can't take, wonderful.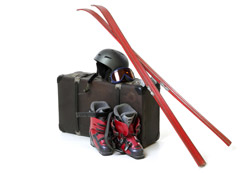 HELP! I have no room left in my backpack!
So what should you do if you buy too many weird and wonderful things or when your jungle trekking gear is obsolete in the big cities of China?  If you find yourself with excess baggage on your travels, the answer is simple: Pack it all up and send it home.
Researching an international shipping company before you leave could be your lifeline!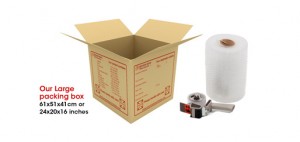 There are many companies offering international shipping but many don't offer personal packages tailored to the individual needs. For example, some shipping companies will ship your excess luggage to the closest depot they can find and that's great… if you live near the depot. If not, other wonderful companies provide door-to-door service so Mum and Dad don't feel too put out by receiving your giant Buddha statue.
You can add shipping insurance to you excess baggage and even request they send you all your shipping requirements, such as boxes, bubble wrap and industrial tape (could be fun when you're done packaging your Buddhas).
So the moral of this story: buy as many Buddhas as you want but let the professionals' ship them home for you securely.
this is a guest post