Tips for Visiting South Island, New Zealand
Planning a trip to New Zealand and thinking of visiting the South Island? In that case, you have to read these useful tips for visiting South Island, New Zealand that will show you the best things to do in the South Island of New Zealand, how to get around it, and plenty more insider tips to assure you have the best time here.
Use these incredibly useful tips for visiting the South Island of New Zealand when planning your trip. The information is provided by Imogen from Globelopers.
Tips for Visiting South Island, New Zealand
Tucked away in the corner of the world map, New Zealand is a small country comprised of two main islands with a lot to offer!
In our opinion, the South Island is the best island, offering an incredibly diverse selection of landscapes.
A day's drive might take you from a snowy mountain pass to a volcanic black sand beach, and from there past sheep-strewn farmland to a towering rainforest waterfall. With every turn of a corner, you are guaranteed to find something new to marvel at.
If you only have a couple of weeks, we recommend you prioritise a South Island road trip to really experience the best of this incredible country.
How to travel in the South Island of New Zealand
The best way to get around the South Island is undoubtedly self-driving, which allows for the most flexibility. You can either rent a car and book rooms along the way or rent a self-contained campervan for ultimate flexibility.
When hiring a car, if possible and if budget allows, get a 4WD or at least a car with a high wheelbase as some journeys may involve driving through fords and large potholes. That said, ploughing our cheap little hatchback through shallow rivers only added to the adventure!
When getting car insurance, make sure you pay the extra to get windscreen protection. There are so many uncovered roads on the South Island that chips and cracks are pretty common. The cover is usually very cheap, but going without can cost a small fortune if an accident happens.
For those travelling on a budget or who don't have a licence, a Flexipass allows you to bus between cities and towns in New Zealand.
Read this article to discover the best New Zealand budget travel tips: how to live, eat and travel cheaply
However, you are limited to where you can go, and you will struggle to get off the beaten path.
South Island, New Zealand Must-See Places
When planning your trip, make sure you include as many of the below into your itinerary to really see the best of the South Island: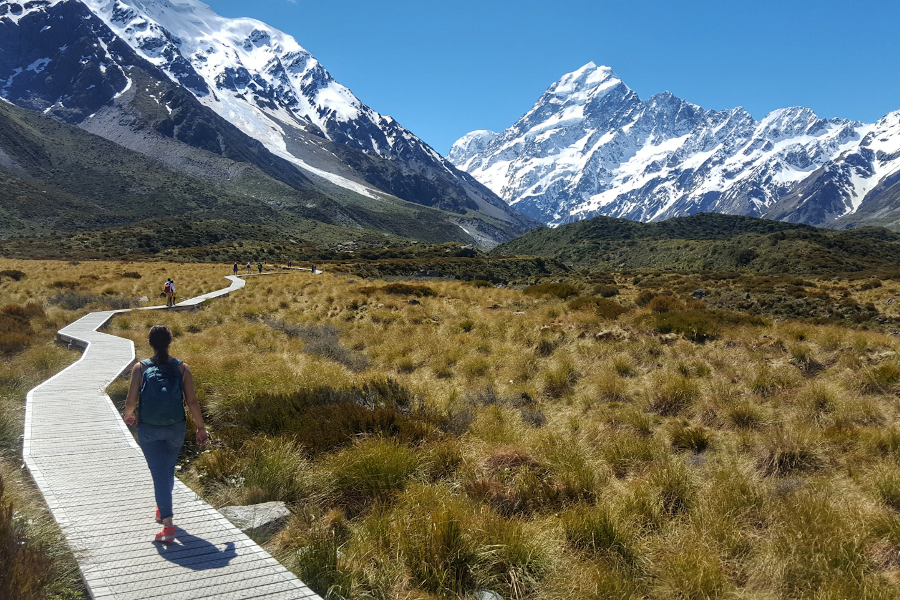 Mount Cook National Park
Boasting 19 peaks taller than 3000m including New Zealand's largest mountain, Mt. Cook/Aoraki, Mount Cook National Park is a key stop-off point on your New Zealand trip.
With dozens of hikes for all abilities, make sure you spend a day or two amongst these majestic mountains.
Lake Tekapo
Although a bit of a tourist trap Lake Tekapo, the crystal blue waters of Lake Tekapo are not to be missed. Famous for the Church of the Good Shepherd, escape the crowds by taking one of the side roads around the lake and observing from there.
Make the most of being in this area, which is also an International Dark Sky Reserve, for some of the world's best stargazing. Definitely one of the best things to do in South Island, New Zealand.
Kaikoura
Where mountains meet the sea, Kaikoura is famed for its beauty and wildlife. Stroll amongst seal colonies or swim with dolphins and spot whales with one of the many excursion companies based there.
Milford Sound and/or Doubtful Sound
You'll have probably seen an image of Milford Sound as a desktop screensaver, it's a pretty iconic World Heritage site.
Known for Mitre Peak towering over the still fiord, hop on a cruise that takes you past tumbling waterfalls and out to the open ocean.
The lesser-visited Doubtful Sound is a great alternative to Milford, and I have heard some people claim they prefer it. Doubtful Sound is 10x the size of Milford, offering similar awe-inspiring views and opportunities to spot wildlife, though is much harder to get to.
Queenstown and Surrounding Areas
Queenstown is the adventure capital of the world and is well worth visiting to experience one of the many extreme sports on offer.
As well as being an adventure playground though, Queenstown and the surrounding area boasts great eateries, amazing wineries, incredible hikes, and scenic drives.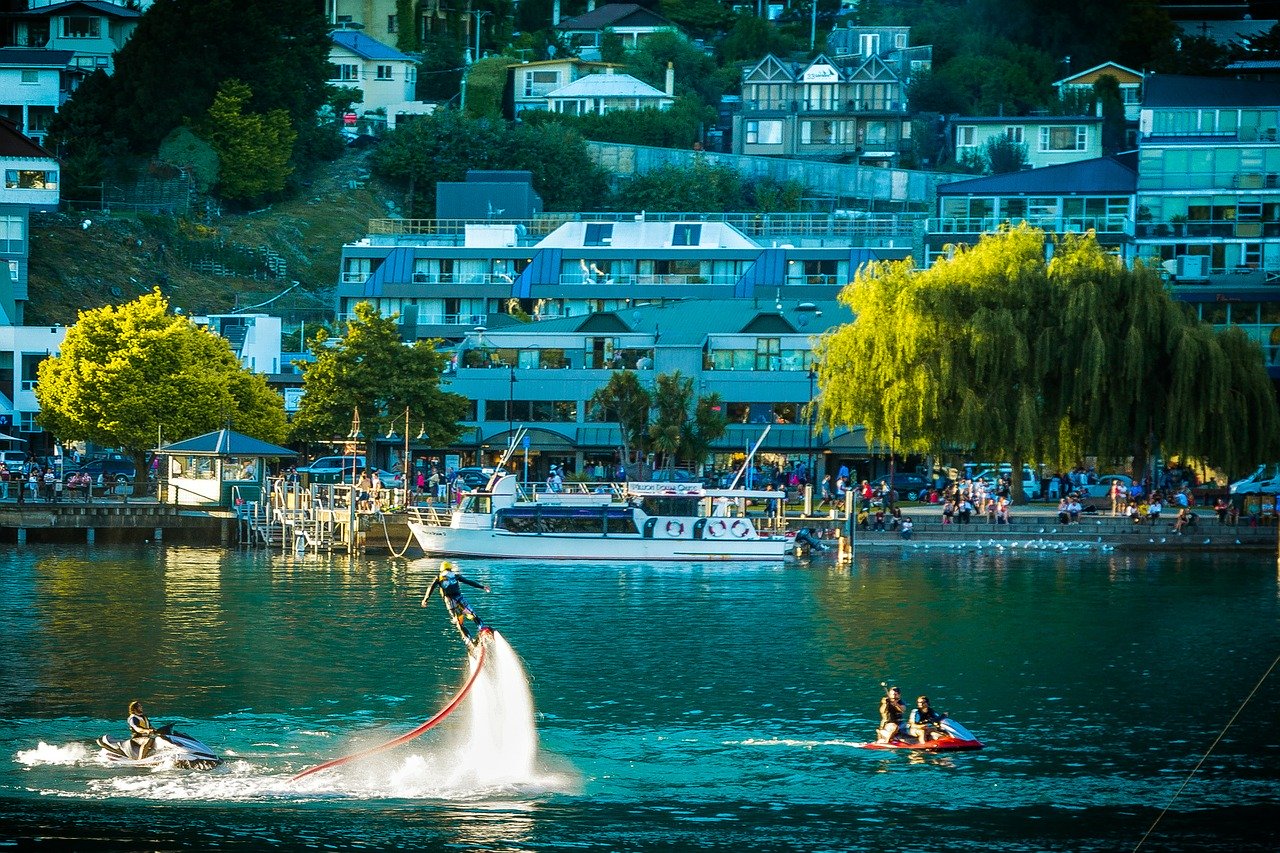 Lake Wanaka
Becoming increasingly popular, and referred to as some as a mini Queenstown, you've probably spotted the Wanaka Tree or Roy's Peak on various Instagram feeds.
Whether you're looking for epic hikes, mountain biking, or just chilling with a picnic next to a beautiful lake, Wanaka has it.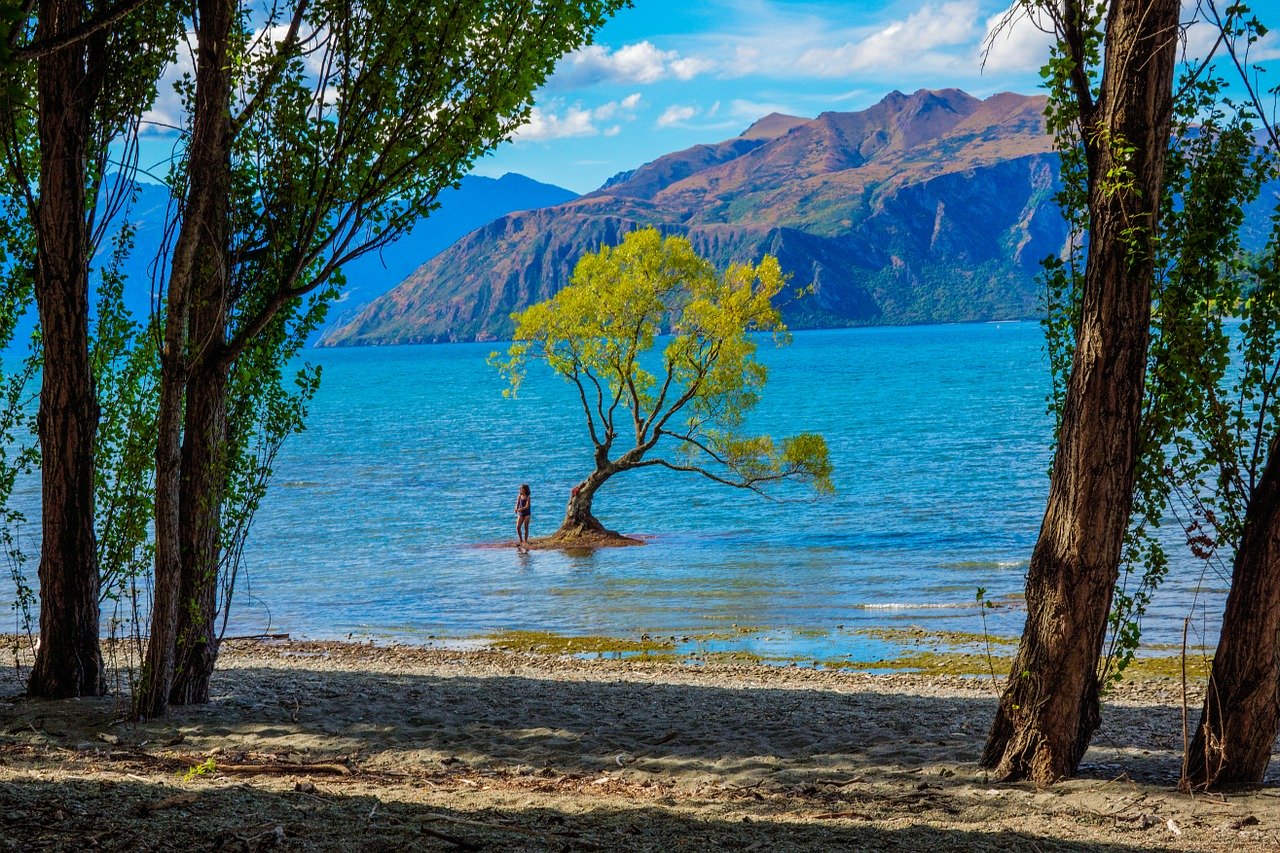 Other useful tips for travelling the South Island of New Zealand
Give yourself plenty of time for each journey
Drive times can be longer than stated on Google Maps as the majority of New Zealand roads are single-laned and there are often roadworks underway. Also, many people are uncomfortable on the narrow winding roads here.
Even if you are confident on roads like this, the likelihood is you will find yourself behind someone who isn't, with few opportunities to overtake. Make sure you account for plenty of extra time when planning your route or you may find yourself behind the wheel for the majority of your trip!
Book double/twin rooms if travelling as a couple or small group
If travelling as a couple or in a pair, it won't cost you much more to get private rooms or cabins than separate beds in a dorm.
It's easy to think that bunking in a dorm will save you money, but a dorm bed can set you back about $25-45 NZD per person, while you can often find a private room between $60-100 NZD total (prices vary wildly depending on the season and area).
The same goes for travelling in a small group – it may work out cheaper looking for a larger shared room than paying for individual bunks.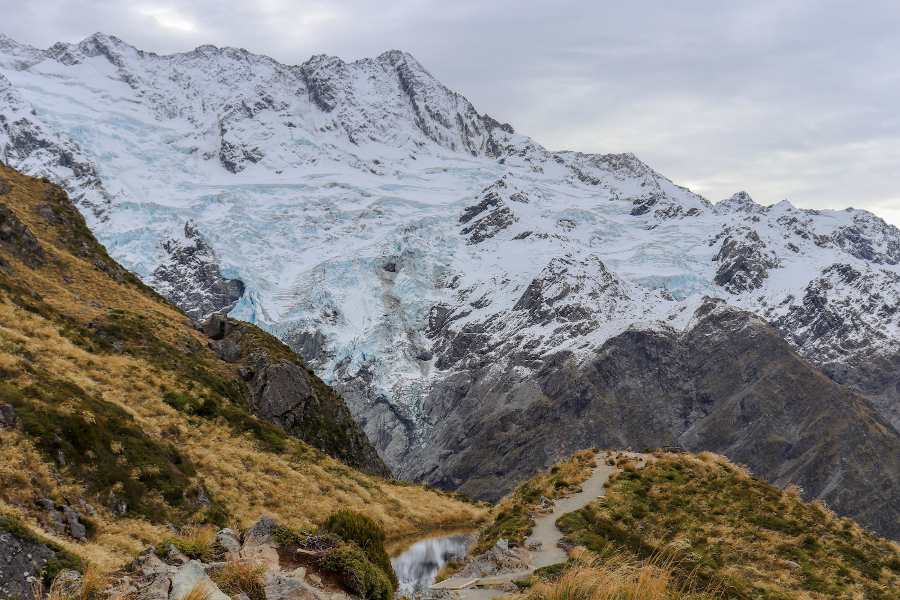 Time stargazing with the new moon
The South Island of New Zealand is home to the Southern Hemisphere's only dark sky reserve, and there are plenty of opportunities to stargaze. If possible, try and coincide stargazing with a new or young moon as this will allow you to see the stars in all their glory.
The first time we went, we made the mistake of booking our accommodation in the dark sky reserve during the full moon and it really impacted what we were able to see.
Download the local maps app
Download the app "New Zealand Maps" which we have found has the most hiking trails covered. We've used this to discover some hidden hikes on the South Island where we have hiked all day without seeing another soul. The app doesn't contain details of the hikes, so you will have to do further research online, but it is a great starting point to explore what's available in a certain area.
Get out early to do the popular hikes
There are plenty of hikes in New Zealand, but the popular ones are popular for a reason. Roy's Peak in Wanaka, for example, apparently now has queues for the iconic Instagram shot at the top. This may not bother you, but if it does, get up before sunrise and hike up there early to avoid the crowds.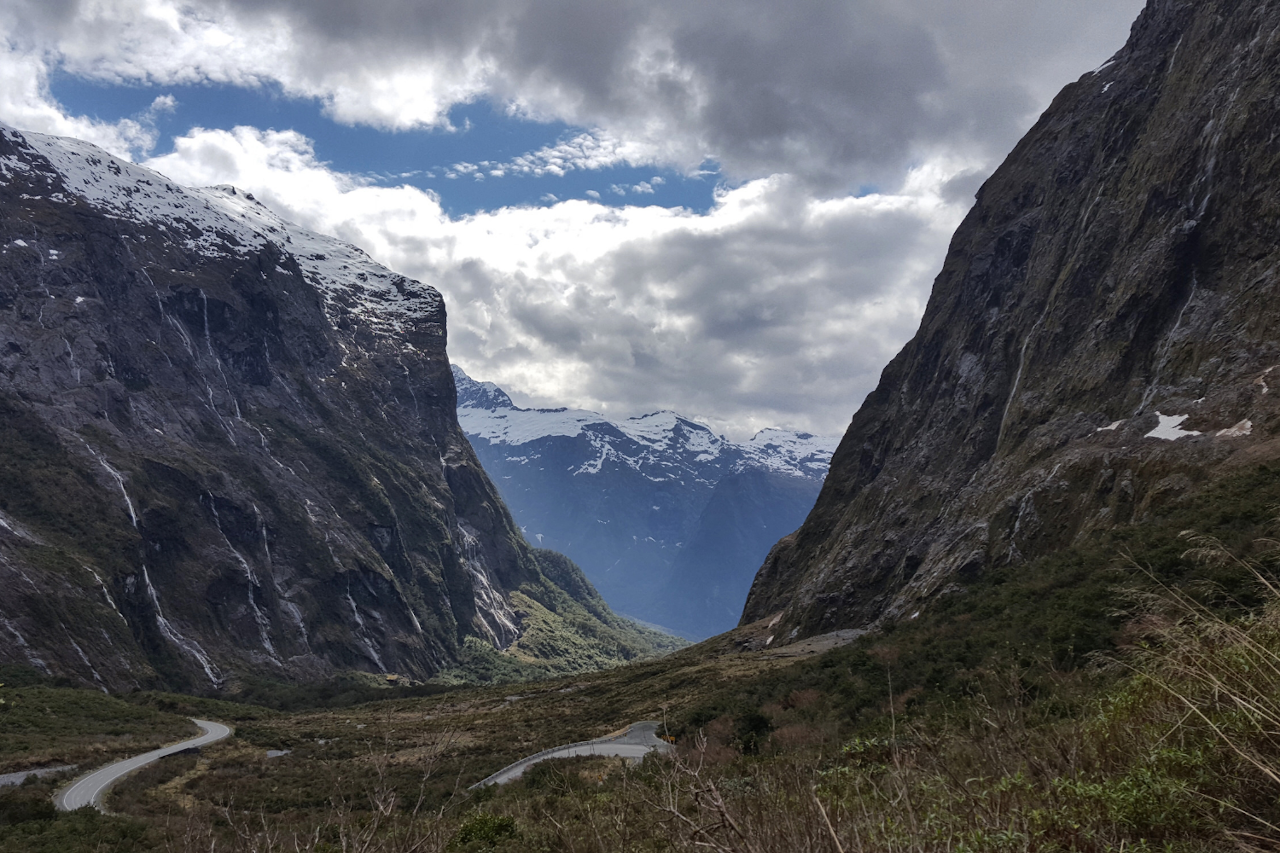 One last thing…
There is so much to do in the South Island of New Zealand that even after spending hours researching for your trip, you will probably only scratch the surface.
Don't stick too tightly to an itinerary and allow yourself some budge room for spur of the moment adventures. If you can, book rooms that have a reasonable cancellation policy to allow you to change up your plans last minute.
Flexibility is key as it may also be that the weather doesn't play ball for the hike you have planned, or you can't go a certain route. This is especially true if travelling over winter where snow can close many of the South Island's main roads.
Wherever your South Island trip takes you, we have every confidence you'll have an awe-inspiring experience!
About the author
Imogen is currently 6 months into a Working Holiday in New Zealand. Together with her partner, Drew, they want to encourage others in their late-twenties and early-thirties to embark on a working holiday adventure through their website, Globelopers.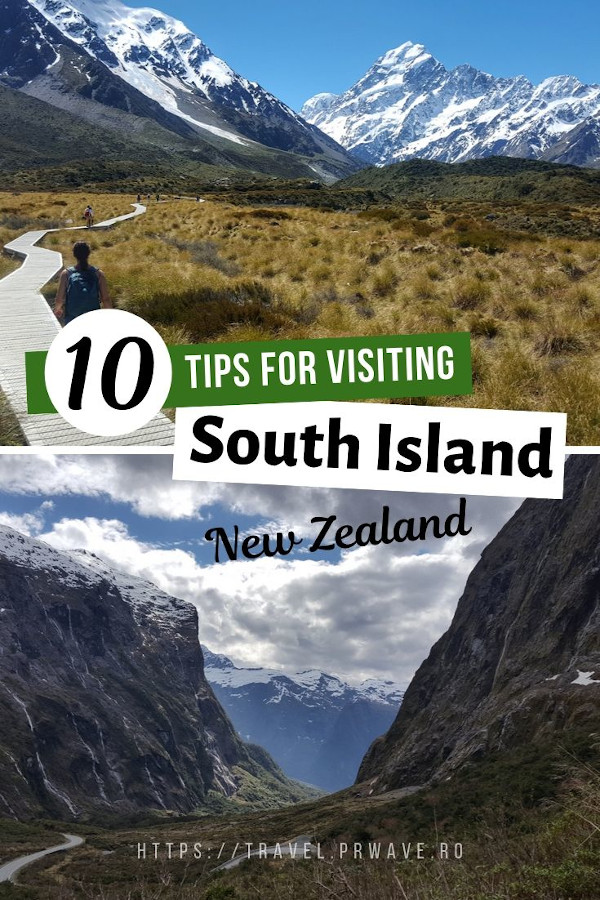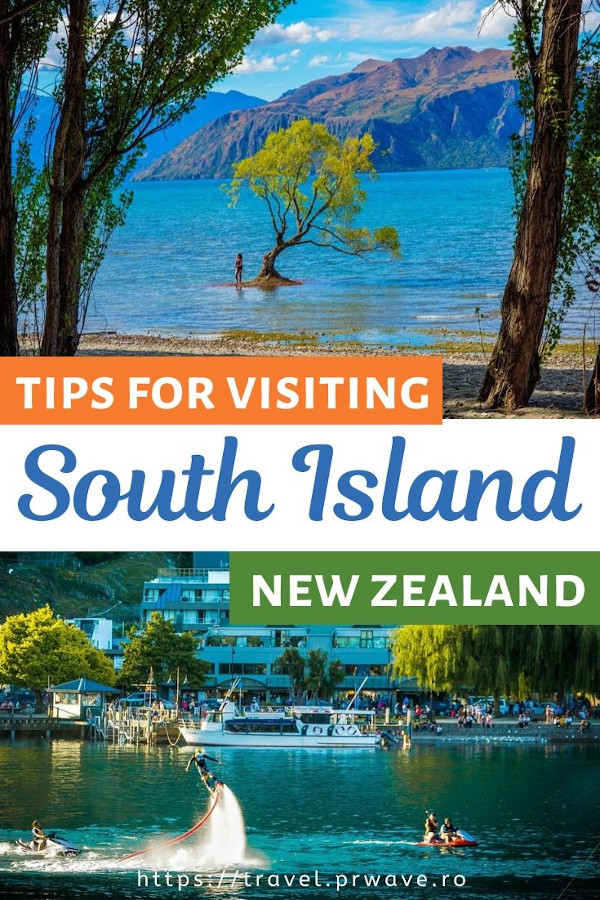 Photo sources:  2, 3, the rest are by Imogen