How to mix business with leisure in Singapore
Many believe that business travelers have an easy life. I mean, their travels are paid by someone else and the frequent business travelers get to see the world for free. But that's definitely just an impression an outsider has, as the real life of a business traveler is often very different.
As Andrei travels on a weekly basis with his job, we know all the aspects of being a frequent business traveler. From the impact this has on a family with a small child to the impact on the traveler himself: often tired from 4 to 8 flights per week, and often working late hours or just not having enough energy to visit a given city.
But sometimes, a business traveler gets to a city they like or in one that they wouldn't otherwise get very often. A city that they have been longing to visit. So, even if it is a business trip, seeing some of the local attractions becomes a must.
Singapore is such a city. It is spectacular during the day and at night, therefore, as business travelers can visit it off-hours, that is a huge plus. In fact, some famous tourist attractions in Singapore are even more impressive during the night. You can easily find many accommodation options on MetroResidences, so the only thing left to do is planning your trip.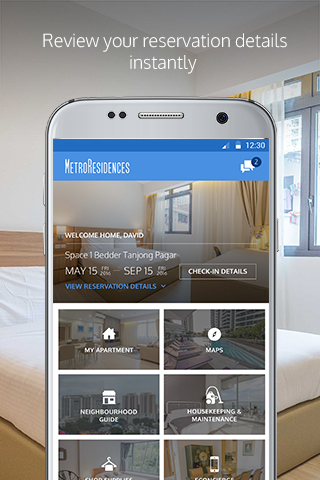 After several years of being a frequent business traveler, here are some tips on how to mix business with leisure in a city – Singapore in this case.
How to be able to visit Singapore when you are a business traveler
Plan your business activity very well
If you want to get the chance to visit a city during your business trip, then you should be a good planner. You have to know exactly how long it takes to complete the task(s) you need to finish. In this manner, you can leave at the end of the business hours and have the evenings for yourself.
Don't forget to include a dinner with the business people you might meet here. If you don't go to a business lunch, then you are most likely going to spend an evening with them, so take this aspect into account as well. Also, try to choose a place to stay either near the client you will work with or near some attractions you want to see (thus spending less time getting from one place to another).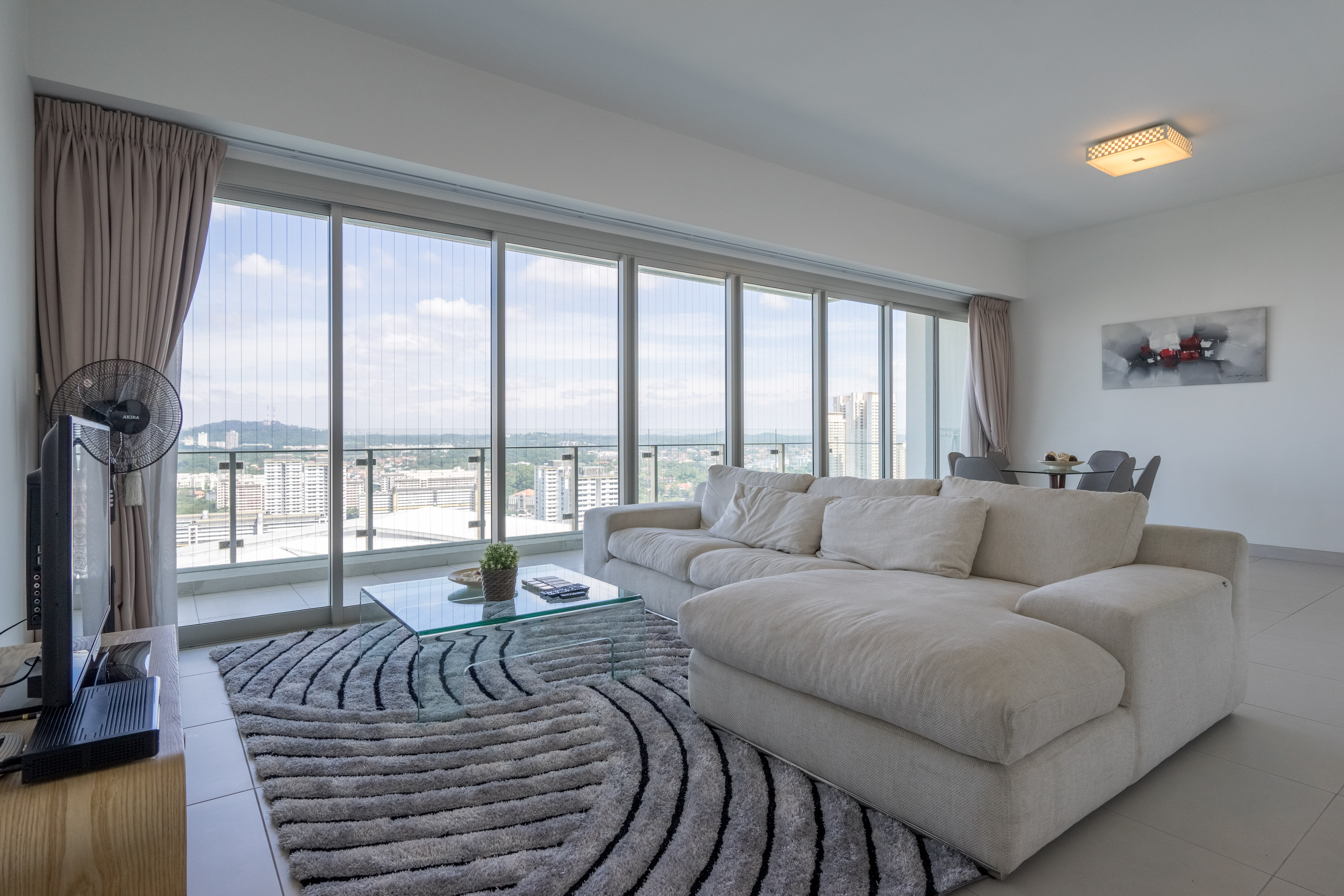 Make a list of the places you want to visit
Another important part of planning a business trip to Singapore is to make a list of the places you would like to visit. This means that you have to do a little research before going to Singapore and choosing which attractions you want to visit. You should also check their official websites to check their schedule.
Make a travel itinerary for Singapore
If you want to maximize your visit here, try to make an itinerary for each evening/spare day you have in the city. In this manner, you know in advance how many places you can actually visit.
Don't try to include too many – you don't need to be exhausted – but try to minimize distances between them, chose multiple ones in a single area for an evening, etc. You get the idea.
What to see in Singapore during a business trip
Now, of course that the things you will see depend on how many days you will have in Singapore and on how much spare time. It's one thing to have 1 full day and three evenings, and it's a completely different thing to have only three evenings.
Like I said, there are many things to see and do in Singapore, and you can discover the city during a longer stay here, or on a short visit – even in 48 hours in Singapore. But let's see the most important attractions in Singapore that you could include on your business trip.
Admire Marina Bay Sands and the Art Science Museum
Marina Bay Sands is definitely one of Singapore's landmarks. This skyscraper can be seen in almost all the pictures and guides presenting Singapore, so you should not miss the chance to see it.
Close to it is the Art Science Museum. Now, even if you are not a museum lover – or if you don't have the time to visit it as it is open only during the day – you should still get a chance to admire its interesting shape. The building housing this museum looks like a lotus flower.
Be mesmerized by the Gardens by the Bay
Another iconic attraction of Singapore, Gardens by the Bay can be seen during the night too. This is a hi-tech garden with several attractions of its own such as the OCBC Skyway, the Cloud Forest (perhaps the most famous part), the Flower Dome, etc.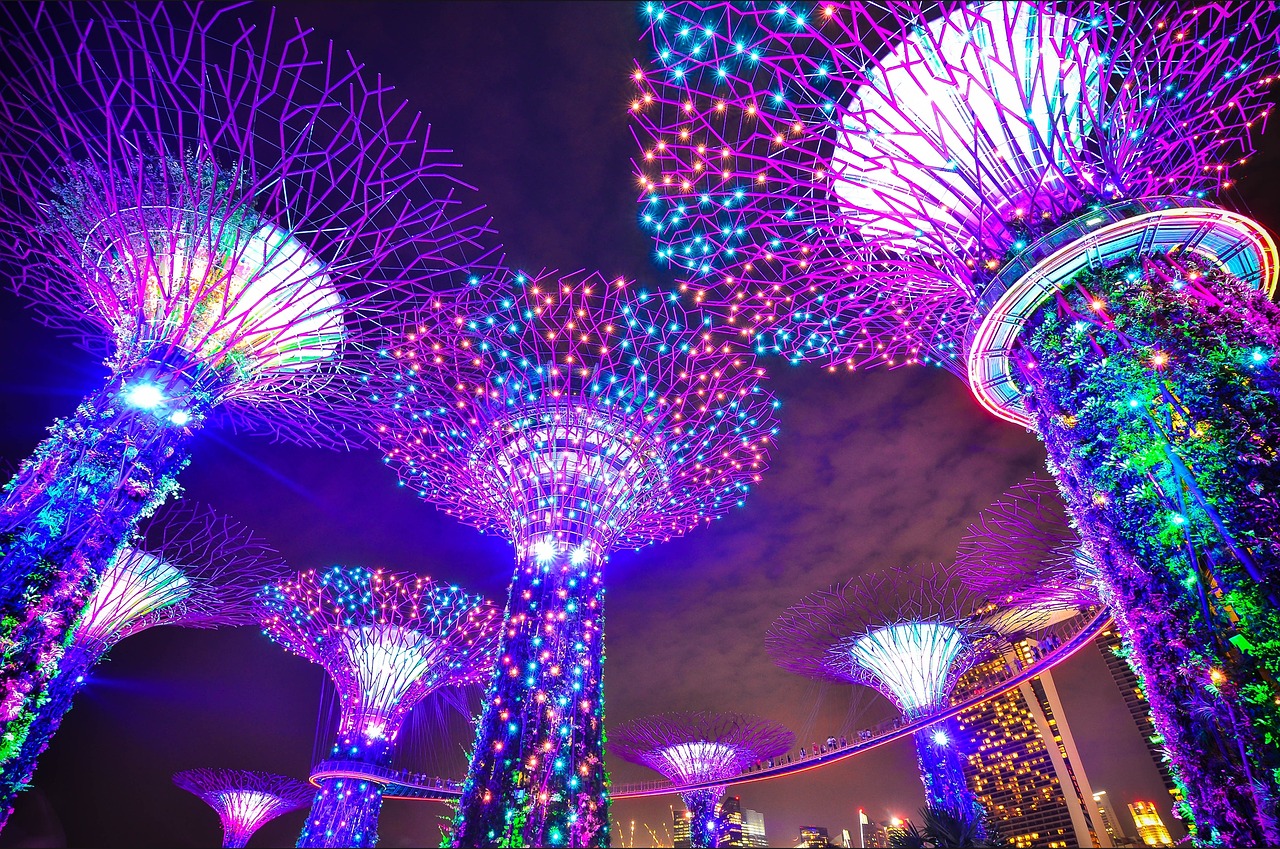 (photo source)
See the Merlion
The mythical Merlion is the national icon of Singapore, so it is a must-see. This creature has a lion head – suggesting Singapore's original name, Singapura, or 'lion city' in Malay – and a fish body – symbolizing the beginnings of Singapore as a small fish village.
Go to the Singapore Botanical Gardens
If you have several hours to spare during the day, then you should visit this impressive botanical garden. You can admire here numerous plants and trees, and also many orchids.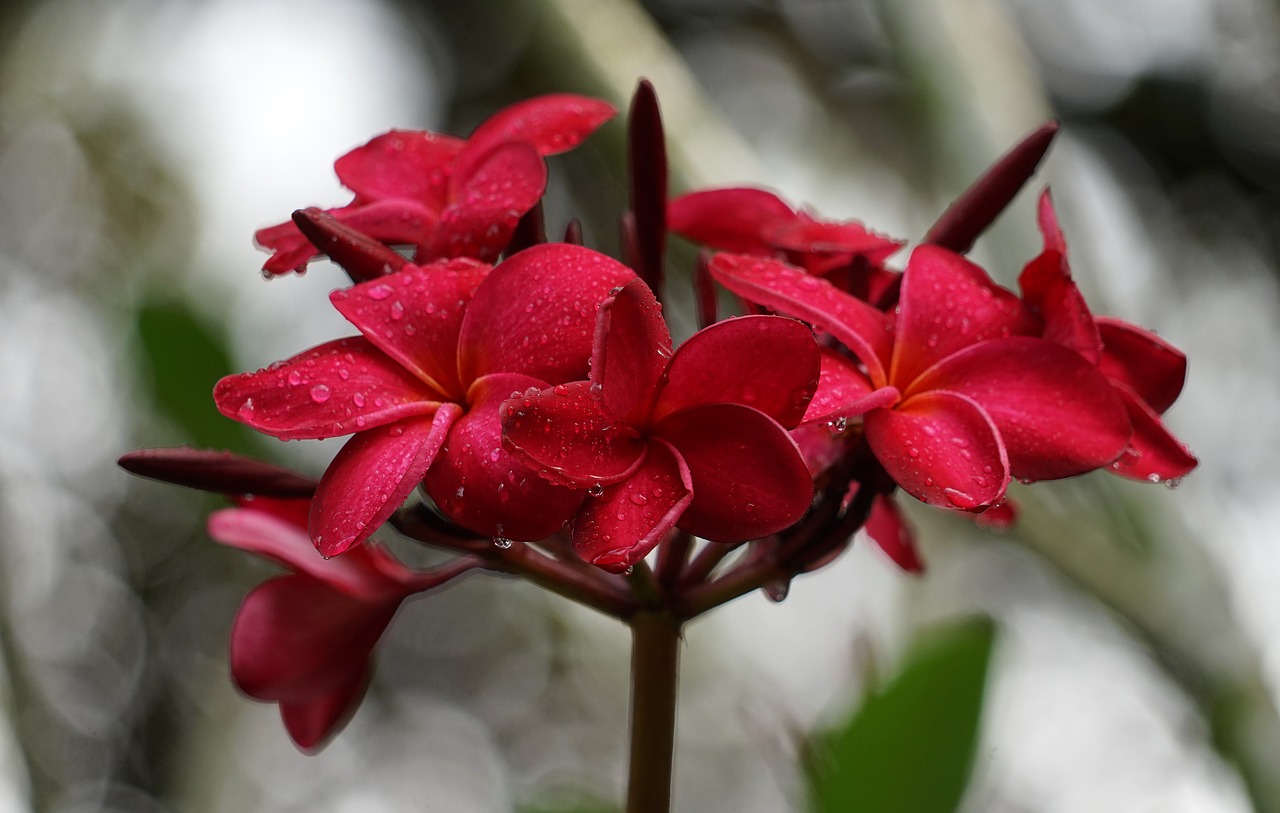 (image from Pixabay)
As you can easily see, there are several must-see attractions in Singapore that you can easily include on your business trip. If you don't have the chance to visit this city very often, then you should try to make the most of your trip here. With some proper planning you can mix business with leisure in Singapore and have a successful business trip here.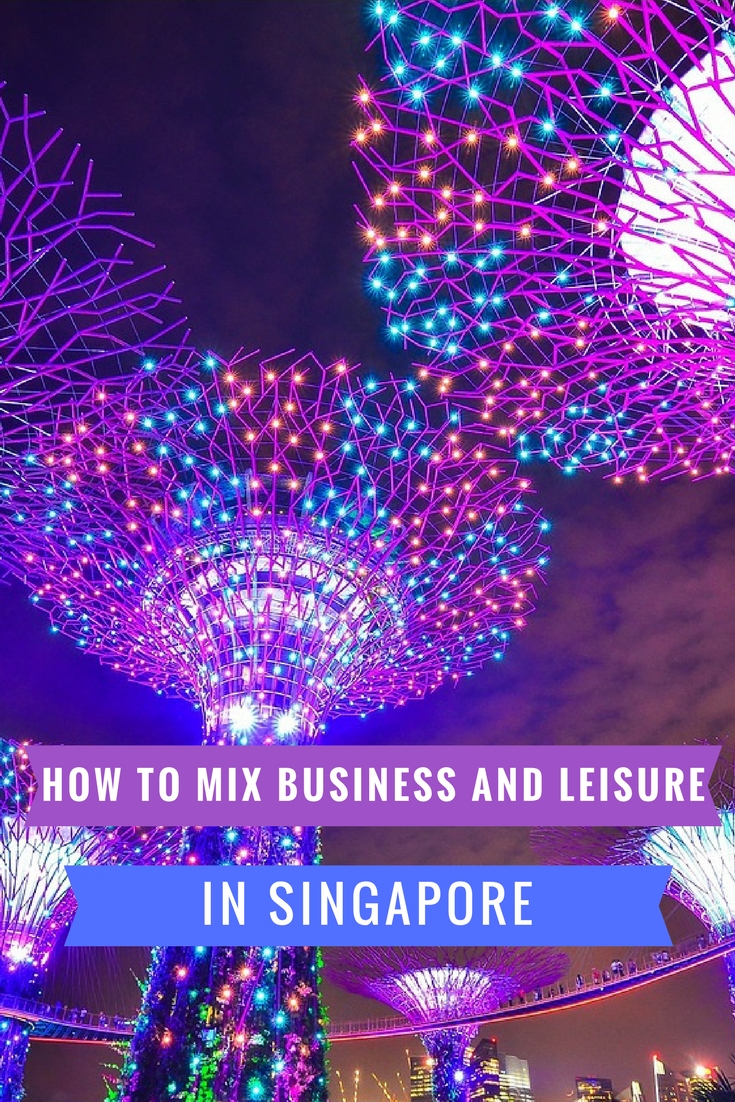 Save