How to say "Sorry" in 30 languages. Video with text
One of the words that I like to learn before going in a new country is "Sorry". I don't want to have to say it, but, if I find myself in a situation in which I have to use it, then I'd like to know the local word (or expression). For instance, in a crowded subway in Paris, I have to confess that I unwillingly slightly stepped on someone's foot so, of course, the immediate reaction was to tell that person that I regret the situation. And yes, I did it in French (true, I learned French in school). The person was not upset, fortunately.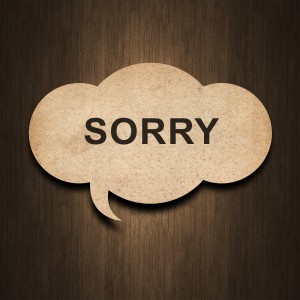 sorry, image from Shutterstock
This is one of the examples in which one might need to say "Sorry" to a local and, saying it in the local language, can sometimes help. It is not mandatory, of course, and yes, as we all travelers discovered, almost anywhere in the world when you say "Sorry" you are understood, but… add a little bit of a local "essence".
As Romanian, my mother tongues, is not included in the video, I can tell you that if you want to apologize to a Romanian, you should tell him "Îmi pare rău." And now, the video by InDifferentlanguages.