How to Buy a Holiday Home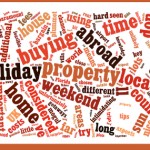 Recession has hit pretty much every corner of the world hard, which means now is a good time to invest in a property abroad. Countries like Greece and Spain have seen house prices plummet, so if you're after a holiday home in the sun then you might just bag yourself a bargain. Unless you're a property mogul, buying property abroad can be a little intimidating, so here are a few practical tips:
Location is key
Obviously you've considered where you'd like to buy, but it's important to think about more practical aspects of the property's location other than how far it is from the nearest beach. The chances are that if you're buying a holiday home and have a full time job, unfortunately you're unlikely to be using it all that often. It's more likely to be used for weekend getaways than month-long holidays, so location is paramount. It needs to be close to an airport and not too far from home; you don't want a villa in Florida if you live in the UK, as weekend trips just won't be feasible.
Try before you buy
It's a good idea to try to rent a property in your chosen location for a few months before buying to test the water, or at least visit a few times. Unless you spend a lot of time in the area already, it's nice to have a bit of pre-existing knowledge when dealing with estate agents. That way, instead of being bombarded with lots of areas you've never heard of, you'll know which streets or plots you like, and which ones you don't.
Consider additional fees
When you buy a house abroad, like in the UK, your expenses don't end with cost of the property alone. Obviously you'll need second home insurance, but it's also important to find out what other fees might crop up. Different countries have different laws when it comes to purchasing property, and some additional costs might occur that you didn't expect. Do your research beforehand though, and nothing should come as too much of a surprise.
Practicalities aside, it's nice to just enjoy the thought of your future holiday home in the sun. You'll have long weekends away and family summer holidays to look forward to in a place you love, so for now get dreaming up your perfect property by browsing through this Pinterest board.