How to Match Cheese and Wine: Sommelier Tips
Cheese and wine are a well-known gastronomic couple. It is aristocratic, elegant, and delicious. And suitable for any party: whether it's a family feast, a meeting of friends, or a Sunday movie night. How to choose the perfect combination of cheese and wine so as not to spoil the evening?
Here are some useful tips to help you know how to match wine and cheese at home and in your travels – especially as food tourism is so popular.
Why Do You Need Cheese If There Is Wine?
Firstly, it helps to reveal the taste of the drink. Secondly, it prevents the alcohol from hitting too hard and fast. A cheese plate is a way to prolong the pleasure of wine, and, therefore, of the evening, for as long as possible. The wrong cheese can spoil even the best, elite wine. And vice versa: an inexpensive table wine will sparkle with bright colors next to the right snack.
The choice of cheese, as well as wine at the https://puninwine.com/catalog/wine wine Cyprus store, is a matter of taste. You may like extravagant combinations, and this will be right. You should start your search with general recommendations, and only then experiment, or learn the perfect pairs.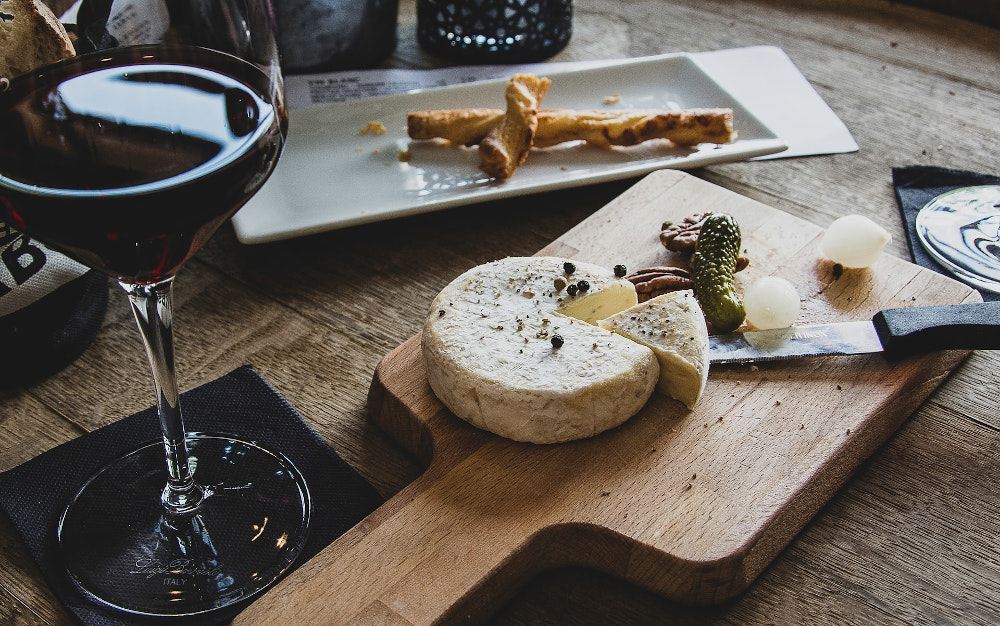 Photo by Camille Brodard on Unsplash
How to Match Cheese to Wine
There are three common rules sommeliers usually give:
To get started, look for cheeses that were produced in the same geographic area as the selected drink. Goats and cows eat grass grown on the ground from which grapes grow, as determined by nature. From the "neighbors," as a rule, the most successful combinations are obtained.
So that cheese and wine do not interrupt the taste of each other, they must be equal to each other. This applies to exposure, a saturation of aroma, and even price. The brighter the cheese, the more complex the wine.
You should also focus on taste characteristics. In short, you should not mix salty cheese with sour and tannin wines, and fresh, soft — with mature, rich.
For those who have no time to understand complex terms and tastings, we have compiled 3 of the most successful combinations of cheese and wine.
Prosecco + mozzarella
Exploring the world of wine and cheese, experts recommend starting with neutral, light tastes, gradually complicating the process. On the supermarket shelves today, it is easiest to find soft and semi-hard farm cheeses without a rind, which are made from cow, goat, or sheep's milk. These are:
mozzarella and burrata,
cottage cheese ricotta,
feta and mascarpone.
We are used to adding them to salads, but on a cheese plate, they will be a great addition to light, summer, and mineral wines — dry white or rose, young red with fruity notes.
Picking up fresh cheeses, take a closer look at Chardonnay, Gamay, Prosecco, Pinot Grigio, and Albariño.
Smoked cheese + Caucasian wine
Not only Europe is famous for cheeses and wines. The mountain peoples of the Caucasus do not lag behind. No, this is not about the Circassian cheese, although it is good. With wine, connoisseurs recommend trying less well-known options for us:
smoked Dambalkhacho from Georgia,
Yeghegnadzor with herbs,
sweet Khalti from northern Georgia,
or Azerbaijani Khulut.
Local wines made from special grape varieties — Mtsvane, Rkatsiteli, and Kisi — will be a suitable option for Caucasian cheese. Choose tart Kakhetian whites or semi-sweet reds from the Racha region. These are Saperavi, Mujuretuli, and Aleksandrouli varieties.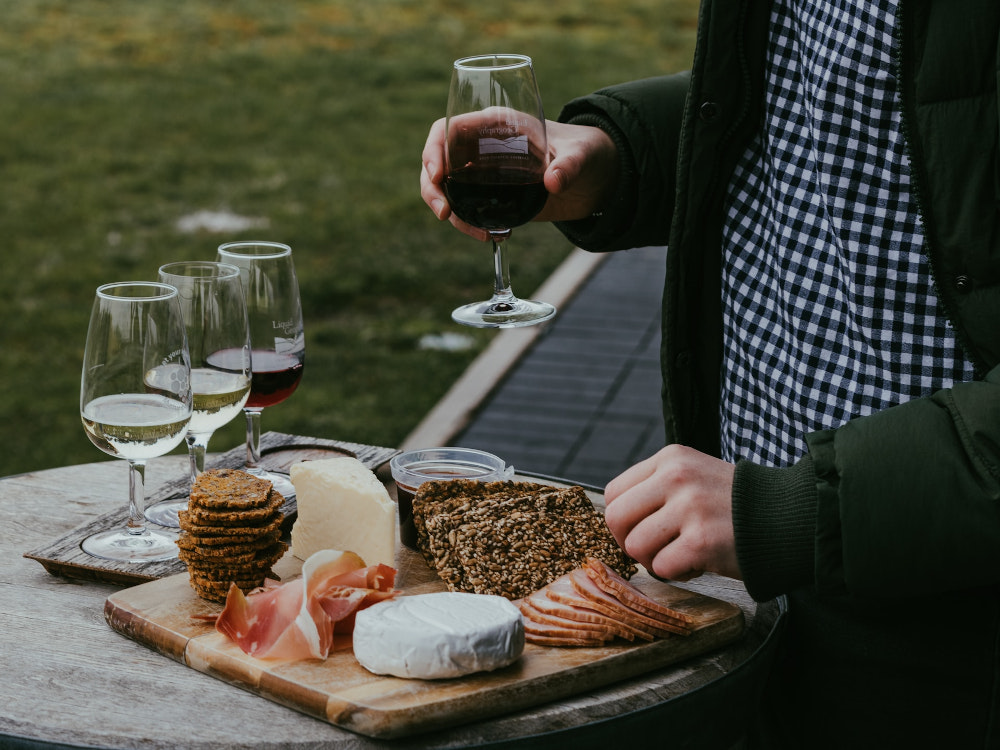 Photo by Chelsea Pridham on Unsplash
Porto + blue cheese
This is a special kind of gastronomic pleasure, which, however, is not understood by everyone. Connoisseurs assure: the unusual aroma of this product can conquer everyone, the main thing is to know how to eat and with what to serve.
Piquant blue cheeses are often used in sweet pastries. The same should be done with drinks. Roquefort, noble Bosphorus, Gorgonzola, Dorblu, and the slightly lesser-known Silton pair perfectly with Porto and other sweet, robust wines. The vintage and cloying drink successfully contrasts with the smell of fine cheeses. And to some extent, they neutralize each other.
For gourmet cheeses, choose the original Portuguese port, Sauternes, or the more affordable Ruby. The alternative is the usual sweet Cabernet Sauvignon.