Checking weather conditions: a must before every trip/vacation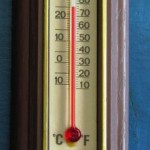 We all need to go some place else from time to time. Sometimes it is not even a trip, but a journey to be made for some reason -either business or a personal need or emergency. When you have to go to another town or in a different country, it is mandatory to check the weather conditions BEFORE you leave.
Why that? Let's see the advantages:
you know what you need to pack – for instance if your town is sunny and warm but the destination will be cold(er) or rainy you will know what clothes to pick, you'll remember to take an umbrella and so on;
you can prepare your car – for winter conditions, for instance – snow chains, sand, a shovel, full gas tank, a reserve of a hot beverage – tea or coffee;
you can better plan your trip – in case of fog your drive will take longer, let alone a case of black ice; you'll know what to expect and you'll be prepared for what lies ahead (in regard of the weather conditions);
you know if it's a proper time to drive – a forecasted storm could either make you decide to postpone your trip or choose an alternate transportation means in order to avoid a difficult – and potentially dangerous – drive.
I always check weather conditions when planning a trip and before taking in that drive. I use Weather.com or AccuWeather (there's a Firefox add-on that uses Accuweather's services allowing up to 10 days forecast, both day and night). There are many useful weather service providers, so feel free to pick one that you find most convenient. It may also be a good idea to track a few a couple maybe, or at most 4) and decide to follow the one that provides the most accurate forecasts for your area. Not all of them are equally effective for the place where you live, or for your [most frequent] destinations…