A Practical Guide In Planning Low Cost Holidays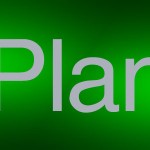 Everybody wants a vacation. Who wouldn't want to just eat, tour and sleep in a stress free environment? The best way to experience this is having a vacation. However, going on a holiday requires maximum expenditure after months and months of saving. There are many considerations that should be put into the planning of a low cost holiday. Here are some beneficial tips that could help you book that next low cost holiday destination.
Budget considerations.
Going on a holiday will definitely require a budget. The next step is determining the exact amount of the budget. Budget considerations are not problematic as it seems. If you are eyeing a destination for your next holiday it is advisable to have a long term saving plan for it. Low cost holidays involve long term planning budget wise. Let's say you want to travel abroad, you should have at least a year for budget preparations.
Scout your travel destination.
Your budget will entirely depend on your destination. Some travel destinations are expensive and some can be reached and explored with just a modest budget. So if you plan to travel to a place that will require you to be out of the country, then prepare a big budget for it. But if you are just into simple relaxation then travelling within your country is advisable.
Before exploring the scenic sights of other countries, why not check travel destinations near your area? You'd be amazed that there are unexplored travel destinations in your own area. You can check this by seeing websites by backpackers or other travel websites that talks about your country.  By choosing to travel in your country, you can save a lot on time and travel expenses.
The more the merrier.
When planning on low cost holidays, it is recommended to travel with bunch of your friends. Travelling with a group can have beneficial budget effects. You have many people to divide the hotel and food bills with. This way you can still travel on a practical budget with great company to top it.
Be an internet savvy.
There are a lot of airfare promos and hotel accommodation promos available online on sites such as Holiday Discount Centre. Some big airlines offer half of the price airfare tickets. Some popular travel agencies also provide discounted tour packages. The internet is full of travel advertisements that you can select from. However, maximum discretion is advised when booking your next travel itinerary through the internet. Beware of scammers and fraudulent transactions.
Conclusion.
In planning a low cost holiday, budget should not be the only primary consideration. Take into consideration facts like enjoyment, relaxation and safety. Remember, you should be able to get the most of this vacation and your happiness and contentment should be considered.