The most romantic getaways
Whether you are getting married and looking for a perfect honeymoon location or you're just looking for a location to get away with someone special, there are many romantic destinations you can enjoy together.
Fiji
Likuliku Lagoon resort has been named the 3rd most romantic island in the world. The island hosts overwater bungalows with an architectural structure which is not only traditional and unique, but embraced by the Fijian people too.
Bora Bora
Le meridian Bora Bora accommodates modern elegant designs surrounded by a beautiful clear lagoon with sights overlooking Mount Otemanu.
Bora Bora is an island which provides you with the clearest of waters and white sandy beaches for as far as the eye can see. Perfect to make you and your loved one feel like the only people in the world.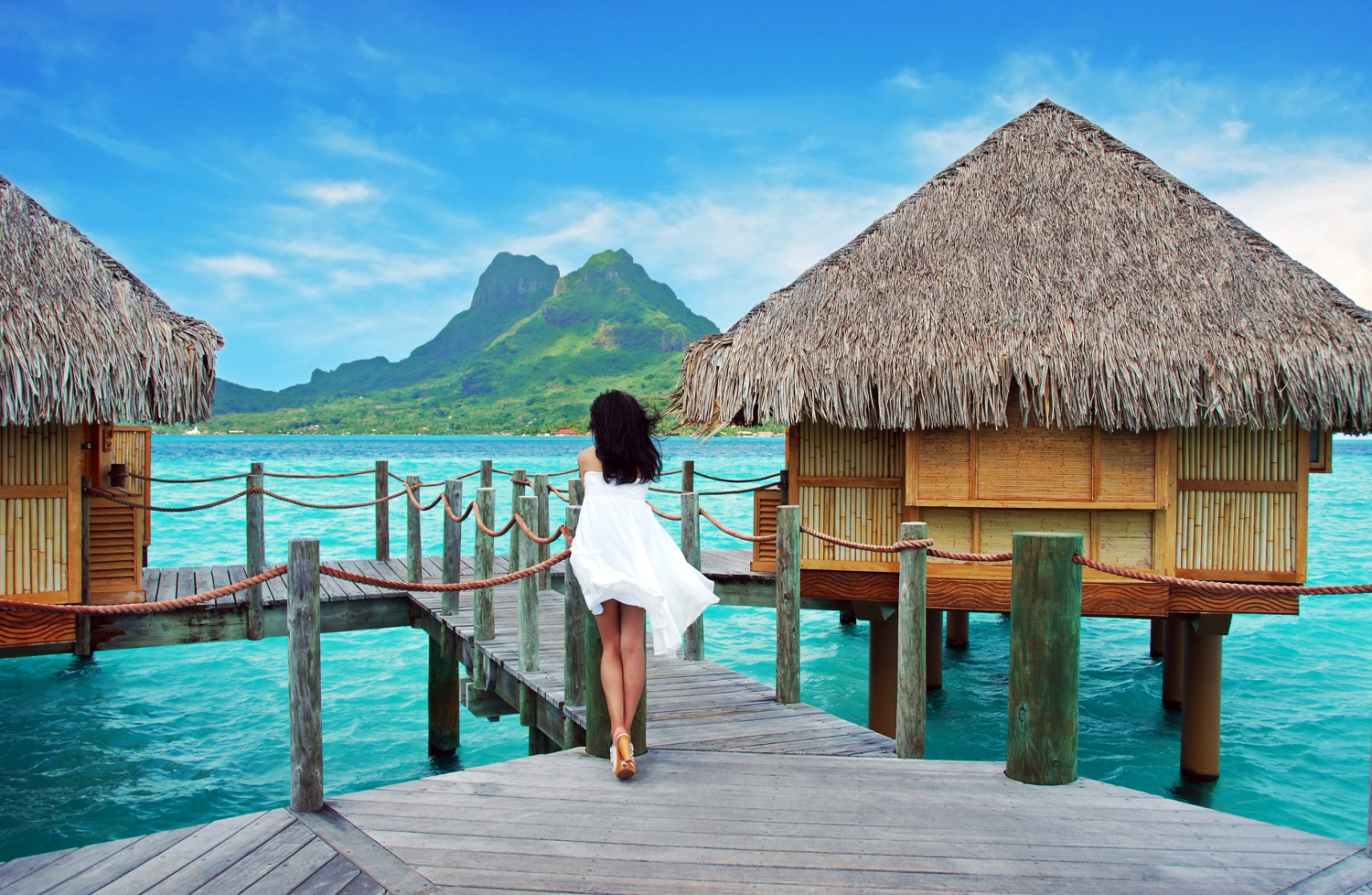 Bora Bora and view of the Otemanu mountain, photo by wilar on Shutterstock
The Maldives
Huvafen Fushi provides you with many different types of accommodation such as beach bungalows, giving you direct access to the beach. Alongside beautiful views overlooking the waters and sandy beaches, Even Kate Moss is a frequent visitor!
Seychelles
Relax like the royals here, Prince William and the Duchess of Cambridge Kate enjoyed their honey moon in this romantic location.
North Island has been voted the third best hotel in the world, featuring only eleven villas which are all created using local materials, these villas provide you with extraordinary views too.
The hotel incorporates a spa where you can have facials and body treatments, along with a butler who can provide you with food straight to your door.
Belize
Cayo Espanto is a five star resort where you can spend your days and evenings overlooking the Caribbean from your own private villa.
This resort is especially brilliant if you want to be alone with your loved one, with each beach villa being a far enough distance away from one another, you're likely not to see another guest for the whole duration of your stay.
There have only been good reviews for this resort with the only problem being where to relax first.
Bahamas
Fowl Cay resort is situated in the North Atlantic Ocean where you can rent your very own island Villa. You're given a topped up fridge every morning to make your breakfast, a chef packs you a picnic to take on your own boat for lunch and there's a cocktail hour just before a gourmet dinner is made for you.
Jonny Depp's island is only moments away so you can see how it feels to live that A-lister luxurious life.
With powder white sandy beaches and clear blue sea it will be a struggle to bring yourself home after this trip.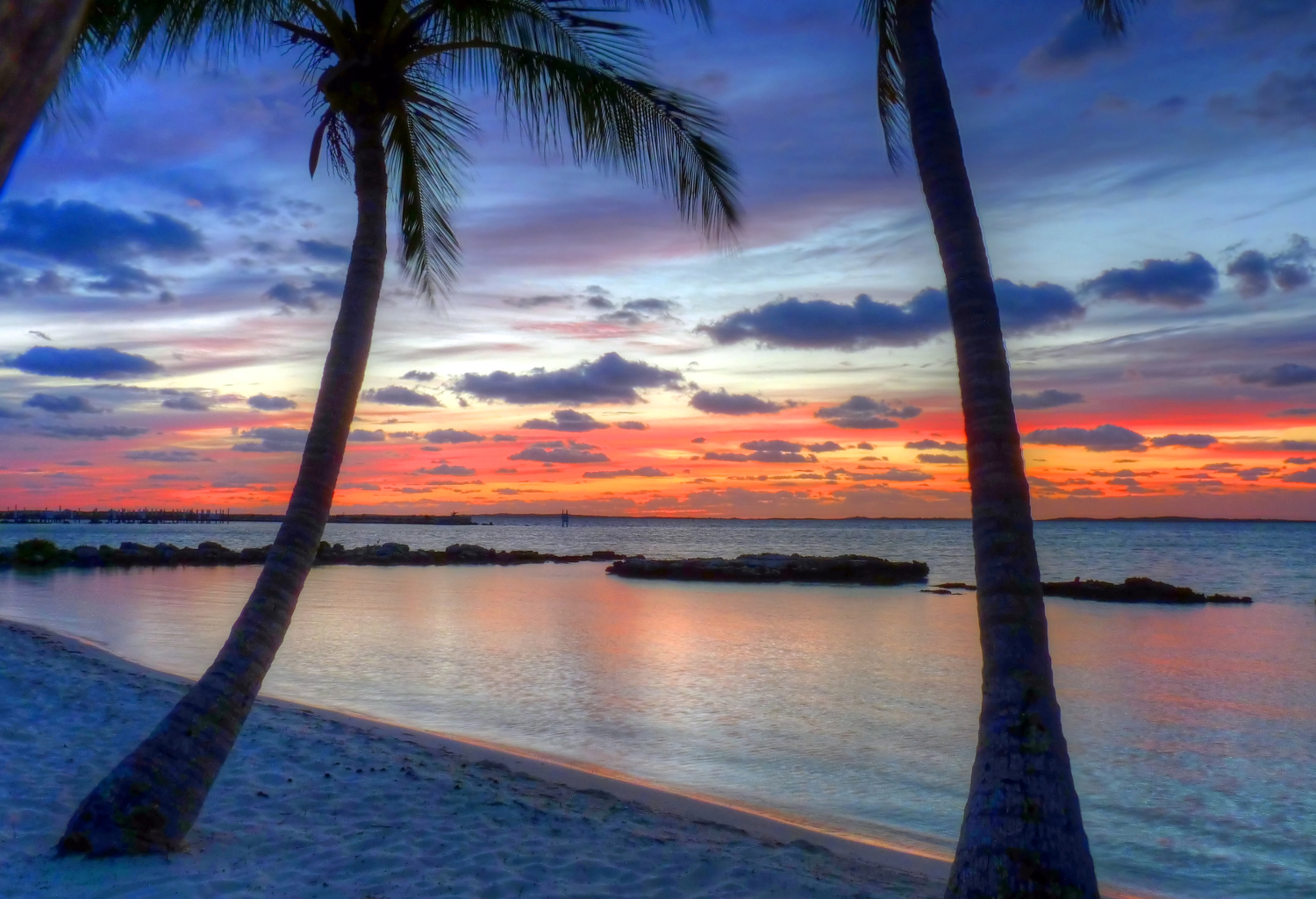 Abaco, The Bahamas, photo by Sean Patrick Doran on Shutterstock
Jamaica
An island named after the author Ian Flemings seventeenth spy film in the James Bond series, Goldeneye.
Goldeneye Island resort is an island truly perfect for couples, tucked away in Oracabessa Bay just outside of Ocho Rios is Jamaica's best kept secret.
You can spend your days lounging in a hammock, overlooking the ocean or bird watching with over 255 different species.
If you're still stuck looking for more romantic getaways look no further than here. Find a place that you and your loved one will enjoy and create memories you will never forget.