What does 'vacation' mean for you?
What does 'vacation' mean for you? Relax, fun or just spend time with the family? Rimini is a city in Italy that can offer all of this and satisfy the preferences of every one. Therefore, if you are planning a vacation for you, your family or your mate you must take in consideration Rimini. Which reason are there to choose Rimini and not another destination? Many reasons indeed but we can summarize it just in four aspects: perfect entertainment, culture, art, excellent food and relax.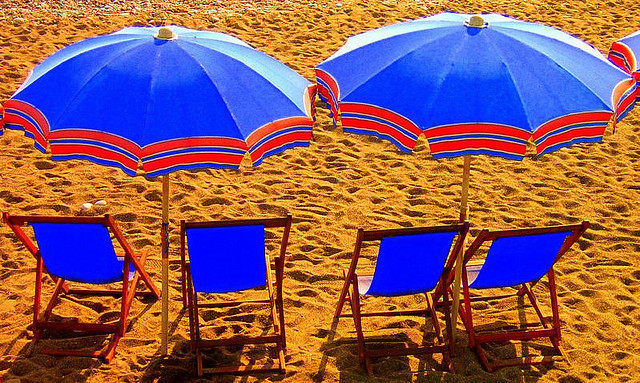 Entertainment
Are you an athletic-super-active person? In Rimini you will find many place for your active vacation. In every beach resort there are sports area well equipped for different beach sport: football, volleyball, bowls, and of course beach tennis, a sport born in Emilia Romagna and eventually exported in other countries. In many beach resorts, you can also rent kayak or the classic Italian "pattino" to enjoy the breeze of the Adriatic Sea and have a look at the coastline from the sea. In addition, if you are here on the beach with your family, you will find many areas for your children where they can play in a safe zone. Families with kids they can also visit one of the many theme parks like Fiabilandia, with many games for all the family, Italia in Miniatura, where you can get to know all the cities reproduced in a huge miniature of Italy, and the Delfinario where you and your children can meet a sweet and funny dolphin and enjoy a wonderful show.
Culture and Art
Just walking around the city and in the street of the center of Rimini you will see that the city has a very strong cultural inheritance that confirm that the city is not just hotel and beach resort but it is also a city with an ancient part worth to knowing.
In Rimini the presence of the ancient Romans is evident looking at the many monuments like the Ponte Tiberio, Arco d'Augusto and Anfiteatro Romano. You will also find monument of the Renaissance period and artwork of artist that have marked this artistic period like Leon Battista Alberti, Piero della Francesca, Matteo de' Pasti and others.
Food
In Rimini you will find delicious food that confirm the high quality of the Italian food, for which is worldly famous. Every day you will find fishermen that do their hard job with passion and that they sell fresh fish on the local fish market. Or you just can enjoy a seafood plate in one of the many restaurant of the city.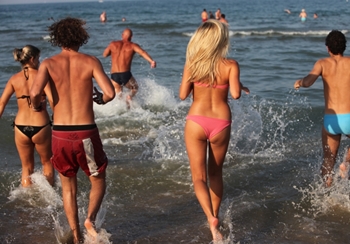 Relax
The staff of many beach resort have set wellness zone for the care and regeneration of your body where you can do massage, therapy and fitness. Another option for the care of you person is the Thermal center of Rimini, a perfect place for the regeneration of your body and mind. Rimini Terme is the only place in Emilia Romagna that combines the use of sea and thermal water and where you can find a good specialized team that offer massage, rehabilitation and others treatment.
Yes indeed, Rimini is perfect place for your next holiday. Last time I went there, I found very interesting tips for my itinerary on www.riminibeach.it.