A new MUST SEE landmark in Bucharest: Spring Palace, Ceausescu's private residence
Palatul Primaverii – the Spring Palace – the official residence of the Ceausescu family, opened its doors to the public. This is now a public museum and I consider it to be a new must-see landmark of Bucharest, capital of Romania.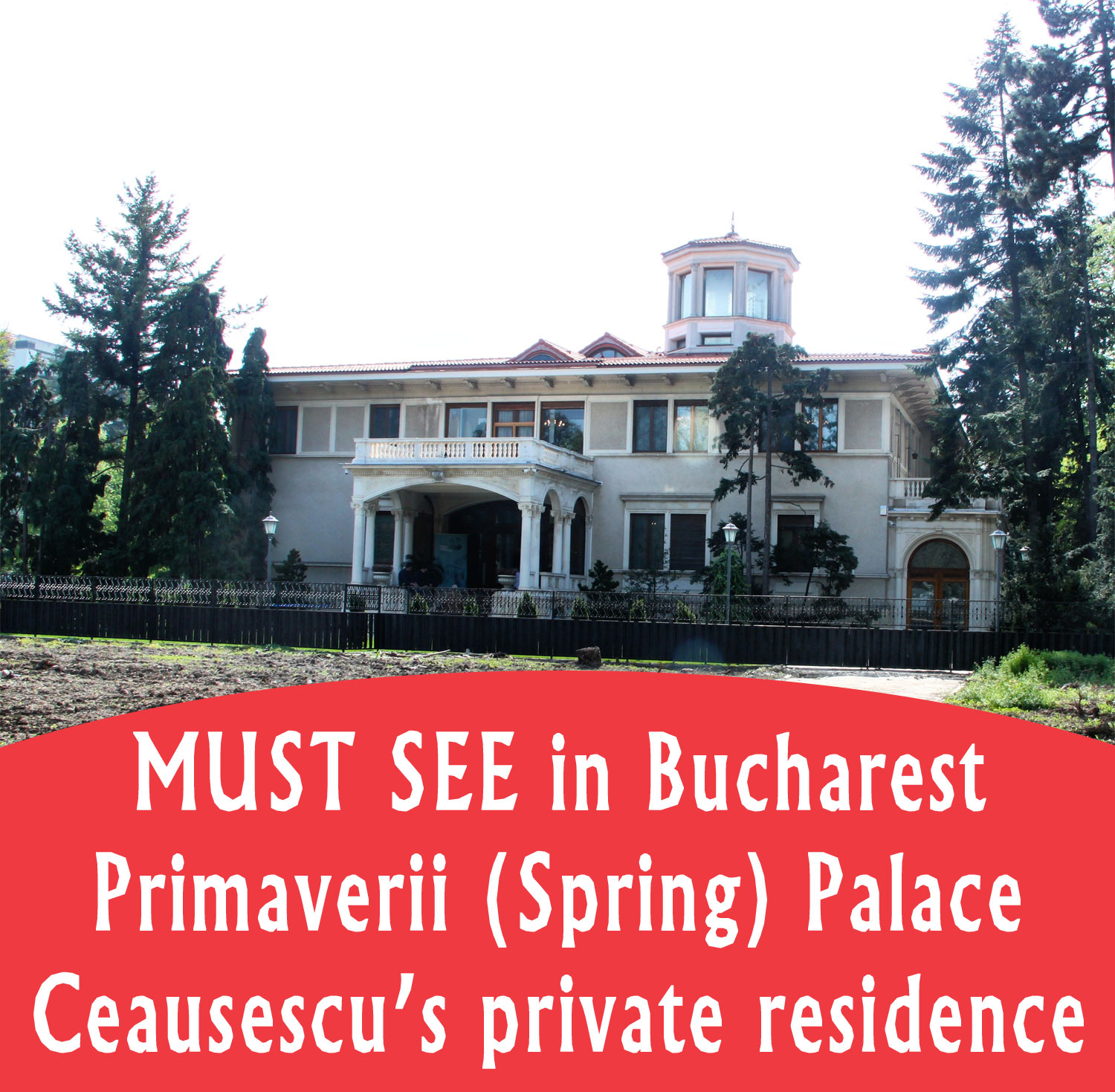 We went to visit it last Saturday and we loved what we saw. The palace is in great conditions, the tour provides interesting insights on the private life of the Ceausescu family, also about the residence, historical and political context, decorations, furniture, customs and more. It really was an enjoyable visit.
And you get to see live peacocks.
And see a secret door.
And more, much more.
Here's why you should visit this house, useful information – ticket prices, reservations etc., how I perceived it, and thing to pay attention to
Now, in a few words, for those of you who are not familiarized with Romania's history, Nicolae Ceausescu "(26 January 1918 – 25 December 1989) was a Romanian Communist politician.
He was General Secretary of the Romanian Communist Party from 1965 to 1989, and as such was the country's second and last Communist leader. He was also the country's head of state from 1967 to 1989." (Wikipedia)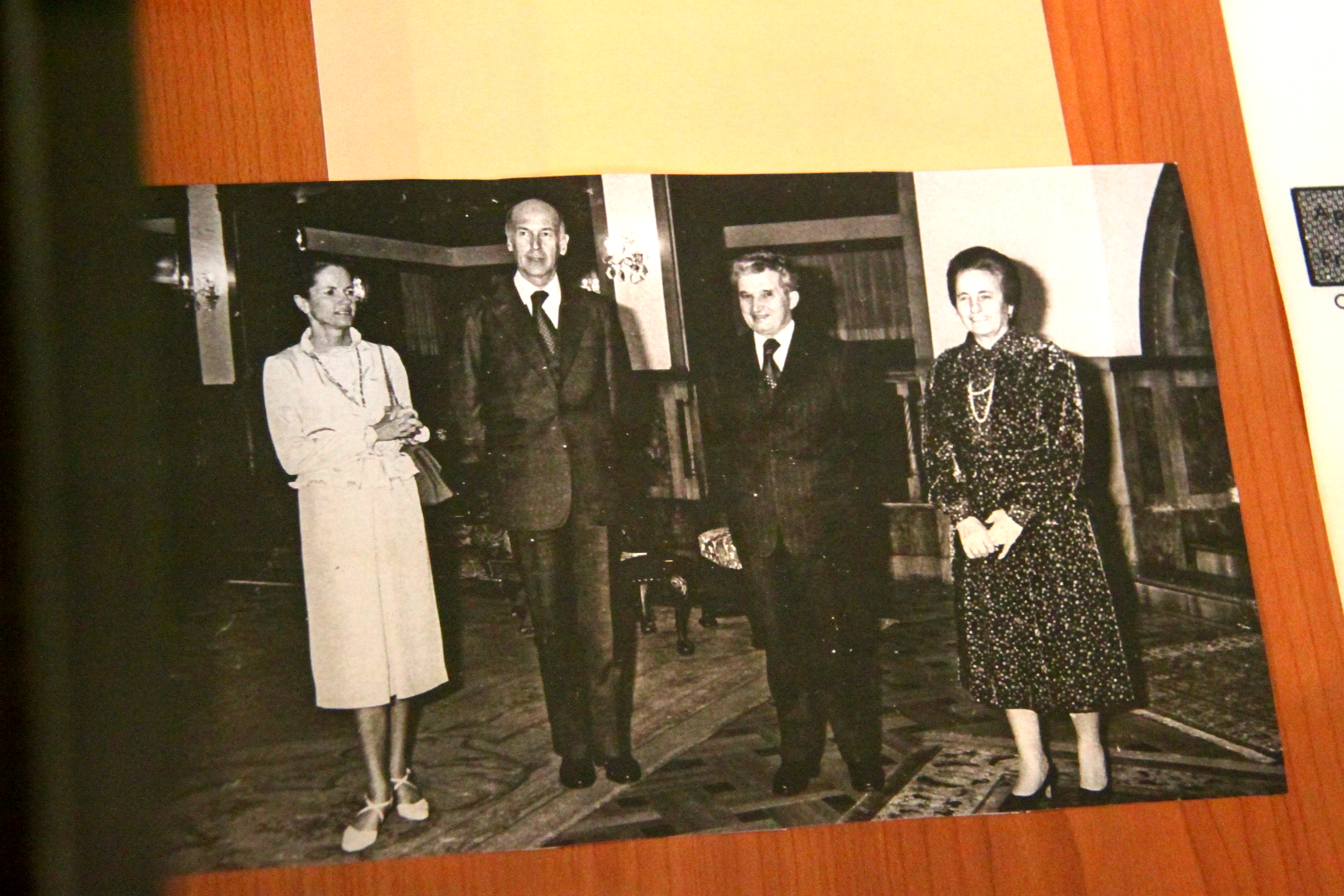 He's ruling was controversial and, as almost any period in time, had its good parts (construction of the subway, for instance) and bad ones.
It was during Ceausescu's time that the Palace of Parliament, the second-largest building in the world after the Pentagon (and the largest civilian building) was built. He was executed, along with his wife, on Christmas, 1989.
I won't bore you with too many details though as, in the end, visiting the Spring Palace is not only for those who know Romanian history very well.
The palace is actually a house build around 1965 – and expanded between 1970-1971. As you'll easily see, the palace has a ground floor, the floor and a semi-basement. You'll also see the winter and summer gardens, the pool and all the other rooms.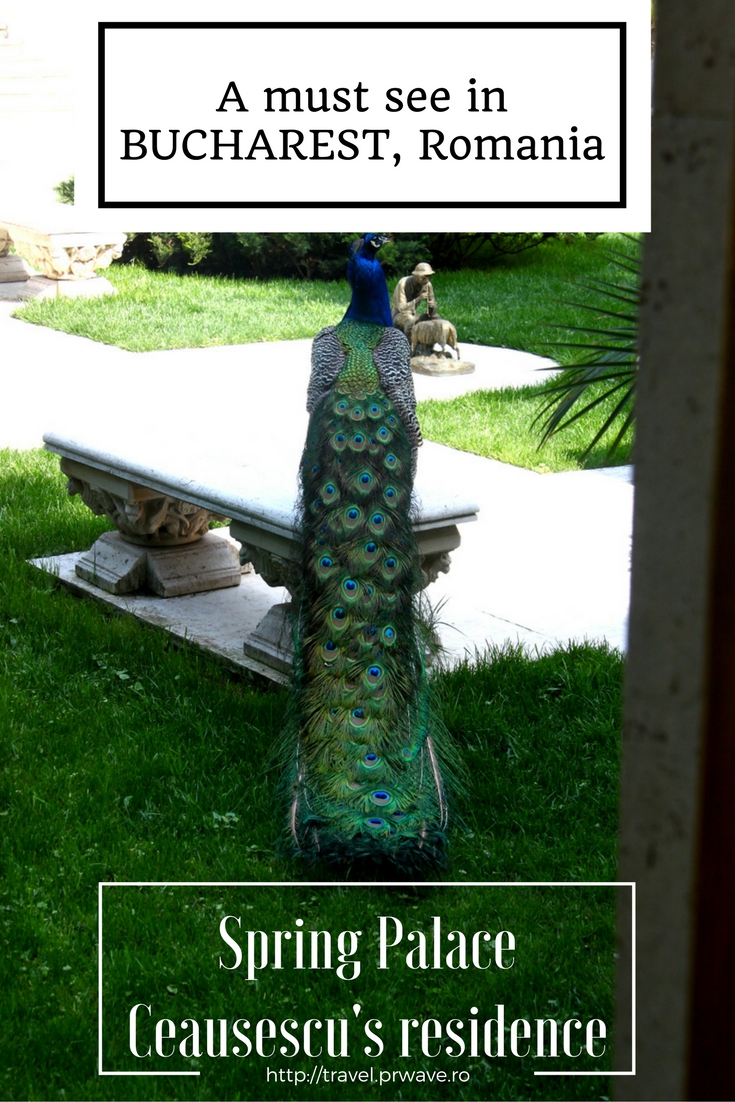 Why should you visit the Spring Palace?
– it's a well maintained building;
– it's a important from the historical point of view;
– it's fun and interesting;
– it allows you to have a look at how a famous recent Romanian ruler – one that many people around the globe heard of – lived.
You might know the cruel Ceausescu – the one that everybody is talking about. But did you know that in the couple's bedroom there was a separate couch for the two black golden retrievers the family owned to sleep in? And there was another sofa in a different part of the house. Yes, I didn't know that and yes, it was an element that took me by surprise.
Actually, during your visit, if you pay attention to the explanations, you'll find out many interesting things. You'll find out where Ceausescu saw a chandelier that he liked and then he got back in the country and had a factory produce many for the residence. And they are almost all different – actually I'll have an article dedicated to them later on the blog.
You'll find out that he liked so much the terrace that Fidel Castro had and asked for a similar one to be included for his residence.
You'll find out about several symbols used in the wood – chairs, offices…
You'll find out that he fell in love with peacock while in Japan so he bought one. And yes, until this day, there are peacocks in the garden. And you'll also see peacocks in mosaics for instance.
You'll find out that he liked… westerns and he used to see many in the cinema room.
Like I said: plenty of interesting details to be discovered here.
In order to be able to have an idea about what you'll see, I tried to make a selection of the photos I took and present you some of the rooms and interesting elements. Not all of them though, as I want to leave you the pleasure of finding some of the house's secrets by yourself.
The Palace was aimed to impress – especially on the inside. Thus the decorations, materials used, and so on and so forth. Palatul Primaverii – Spring Palace – is a luxurious residence, spacious, and yet comfortable.
It may seem like too much for some, but in the end, everyone makes their house as they please – like we all do.
You'll see mosaics from Iran; numerous objects used for decorations – some received as gifts, some bought –, wall coverings, wood paneling, marble, and more.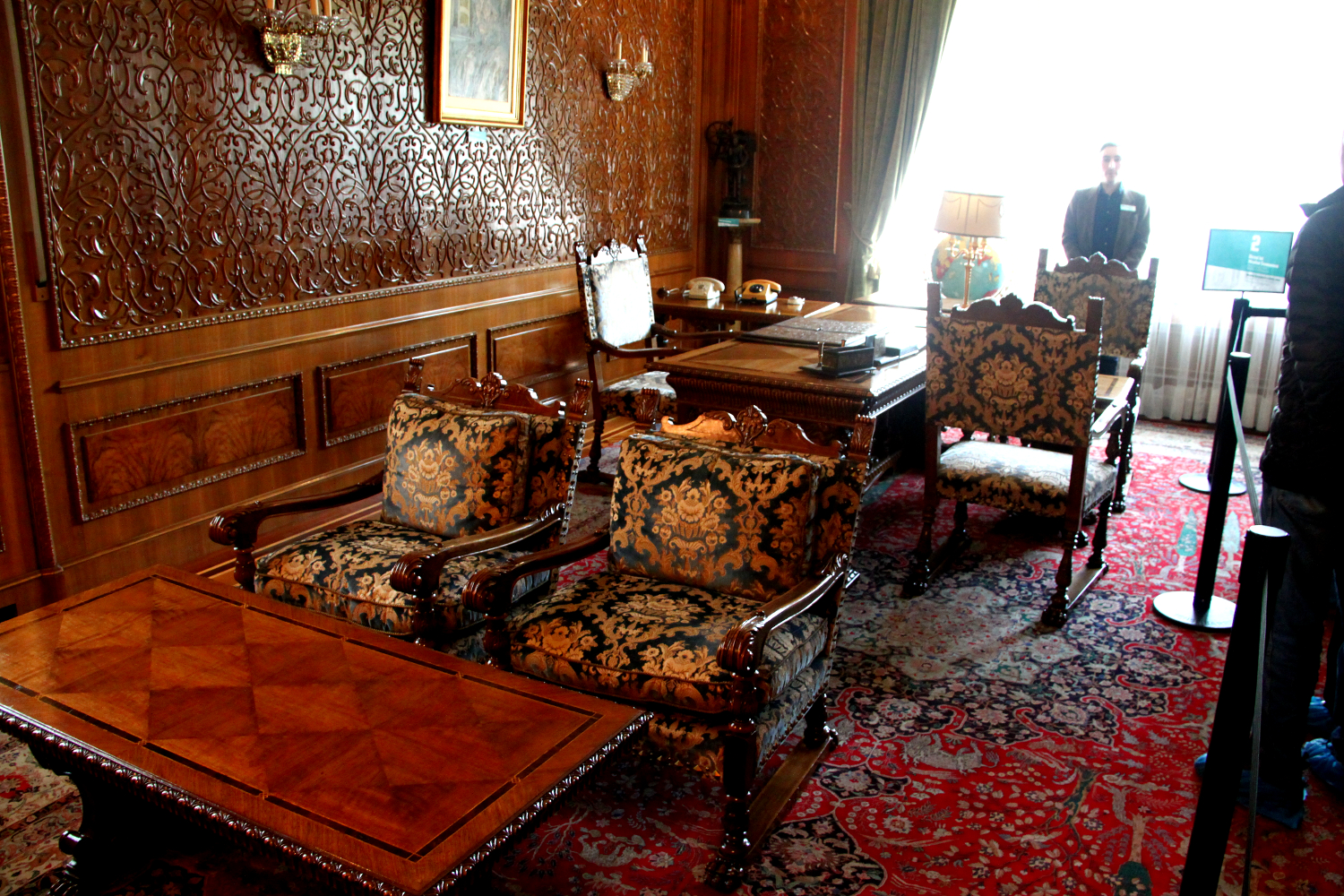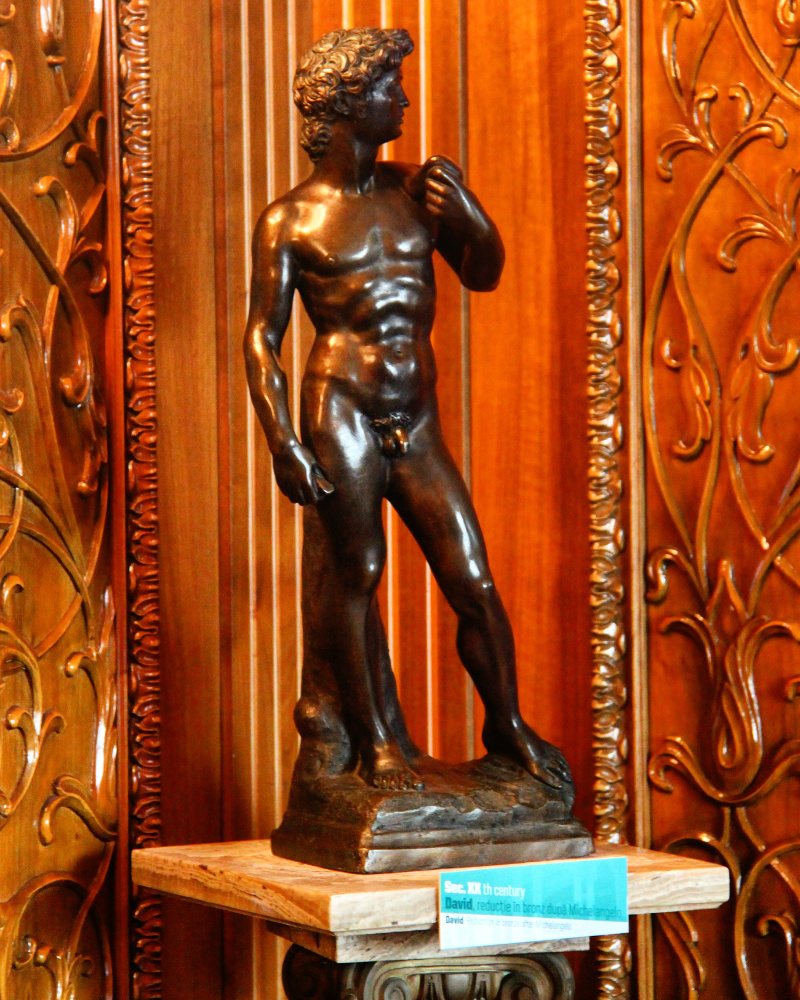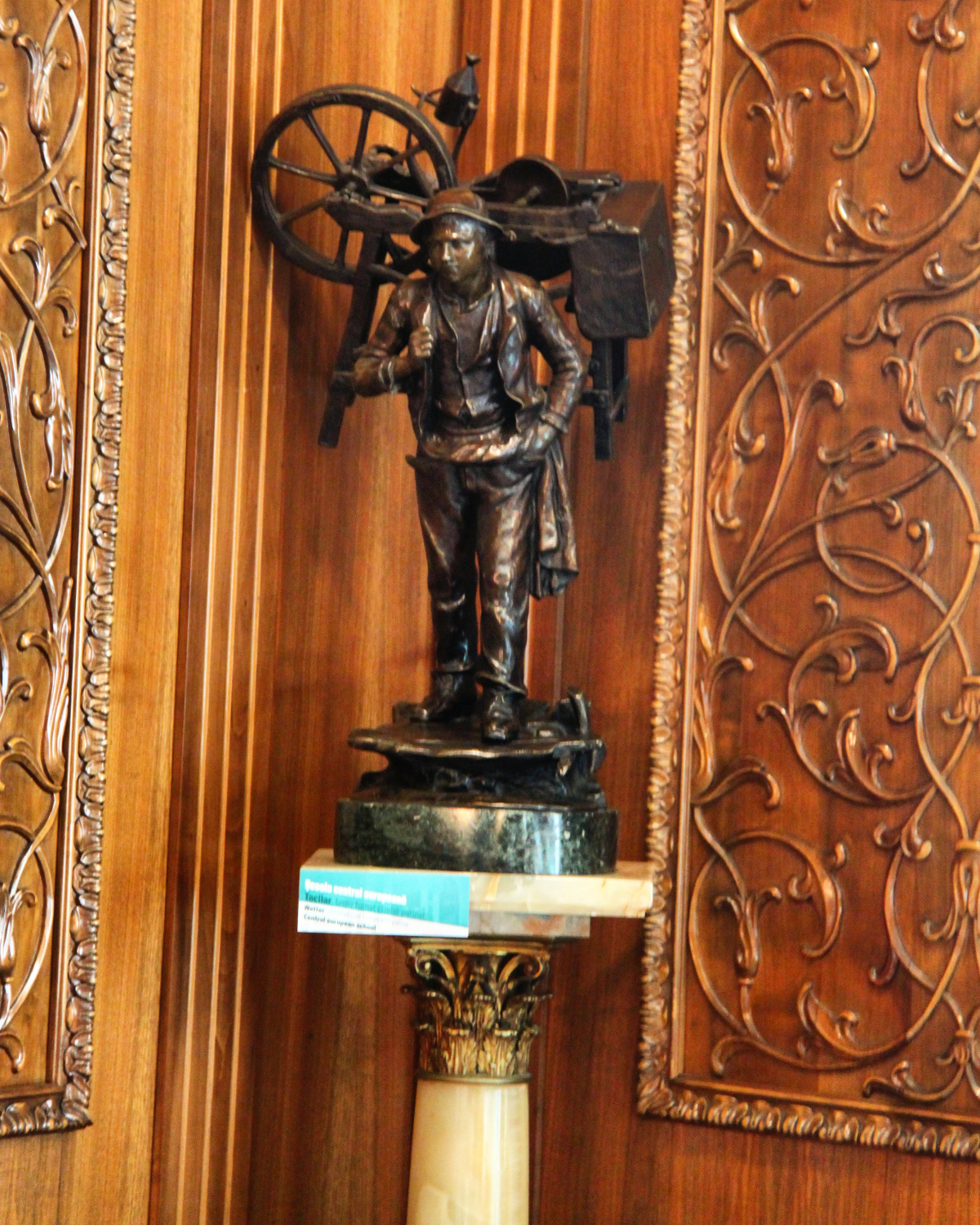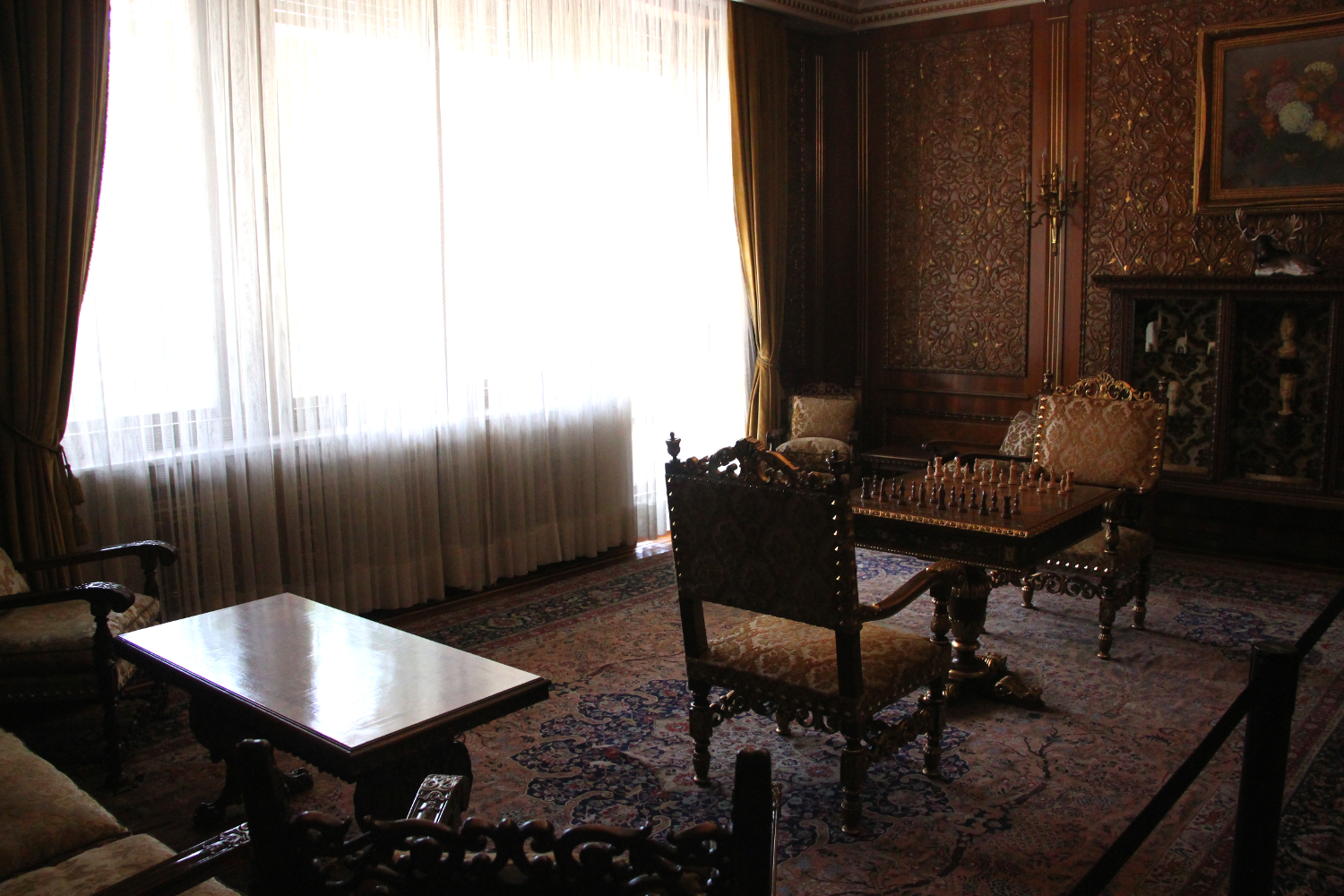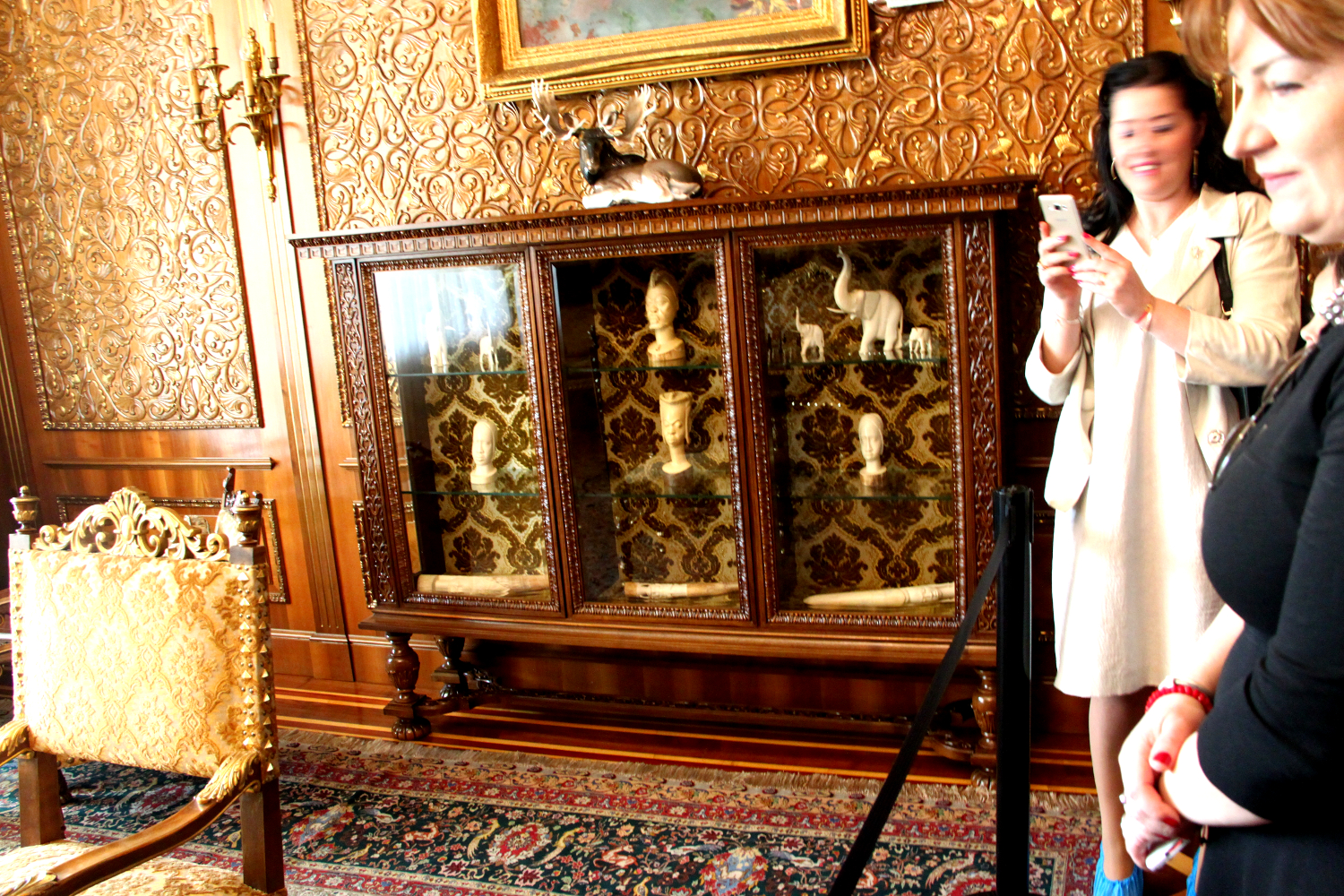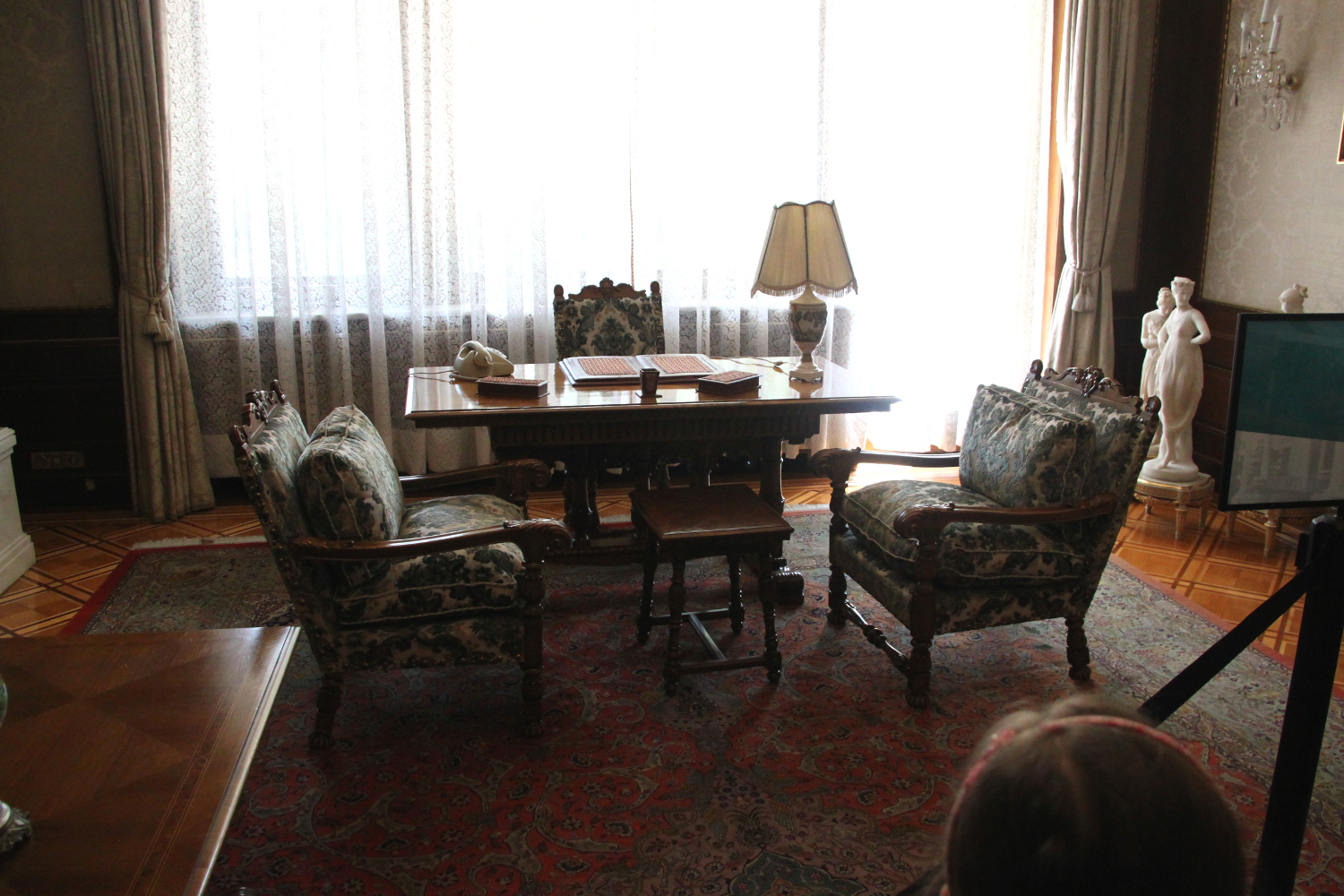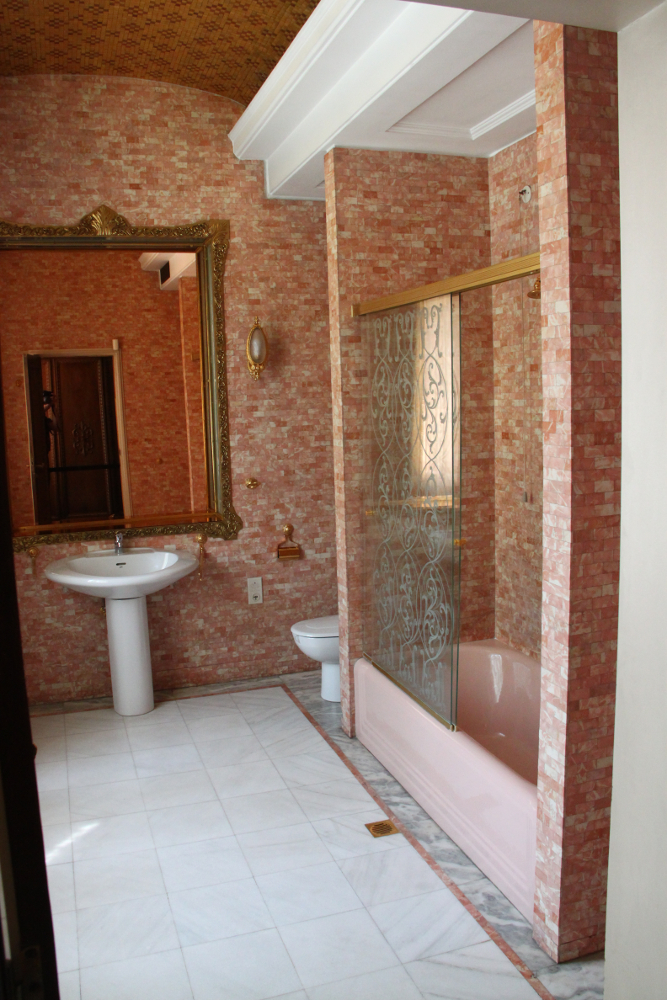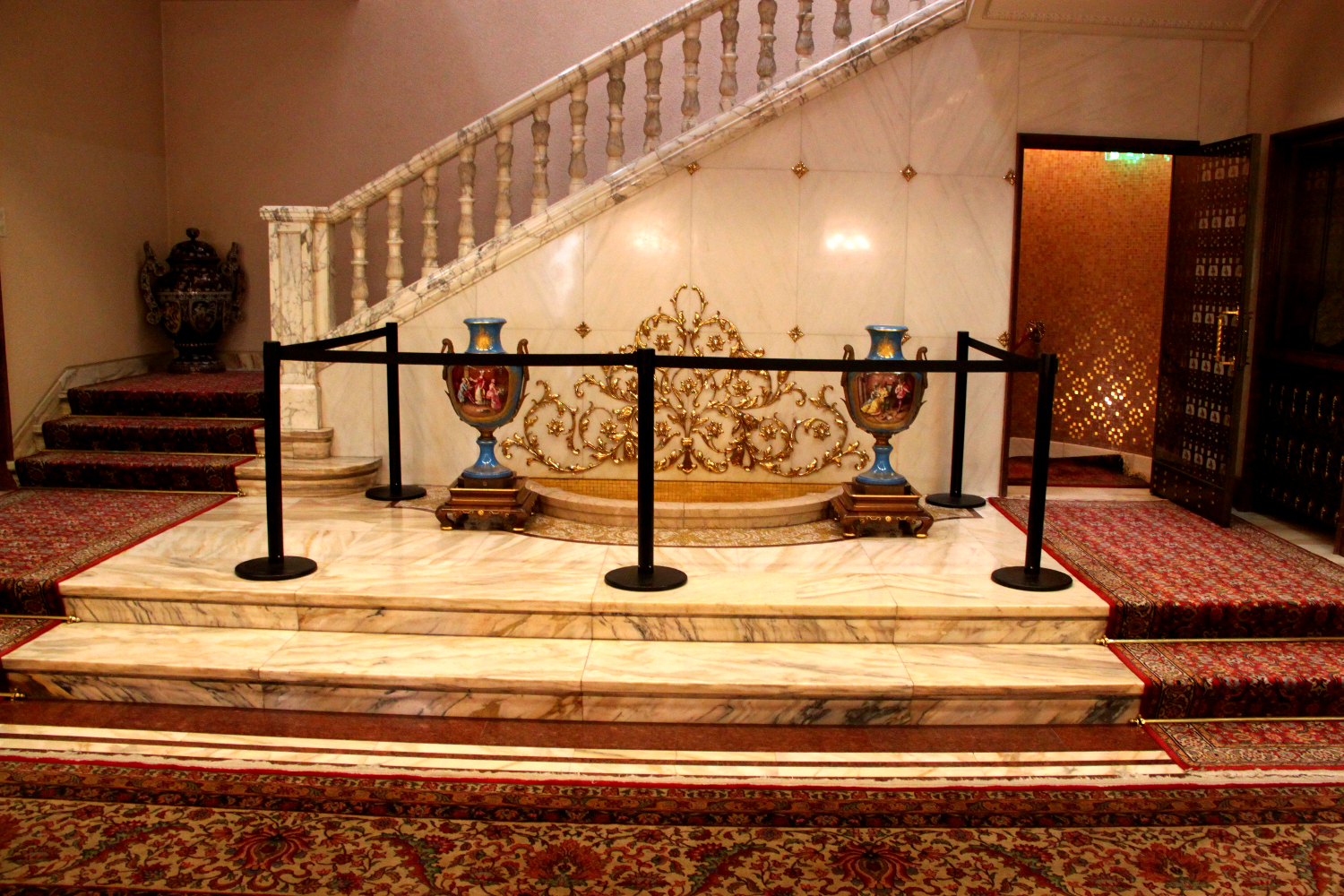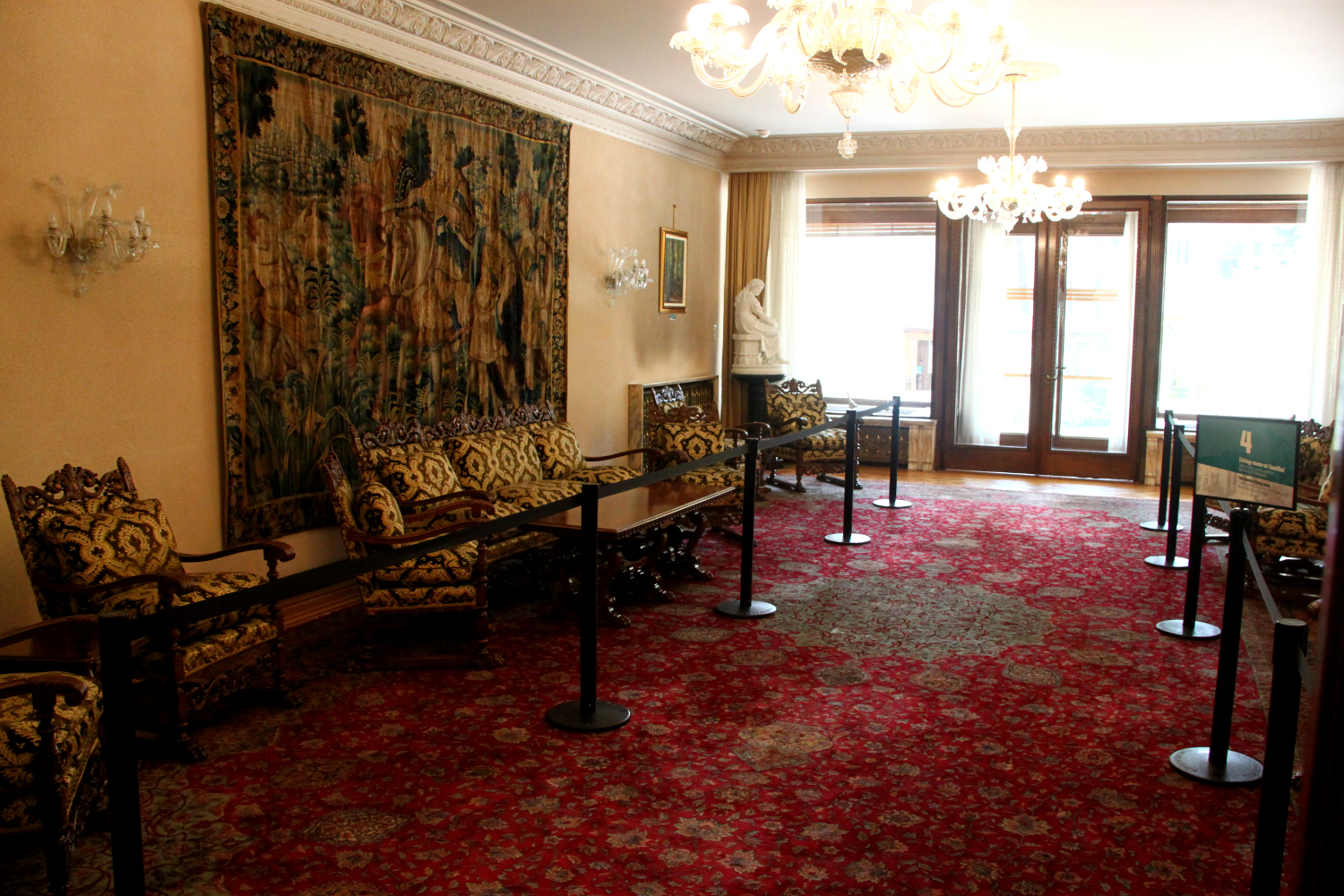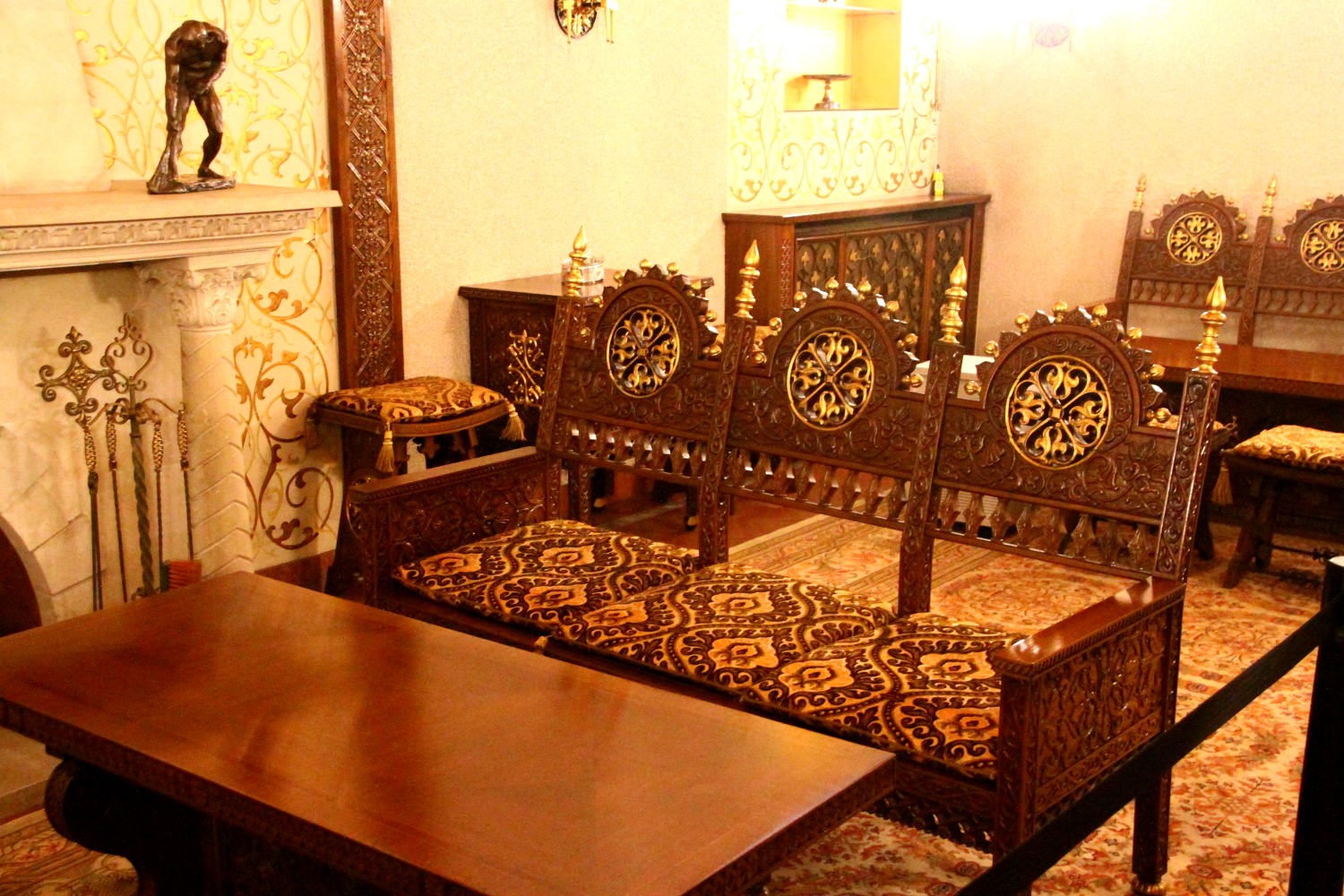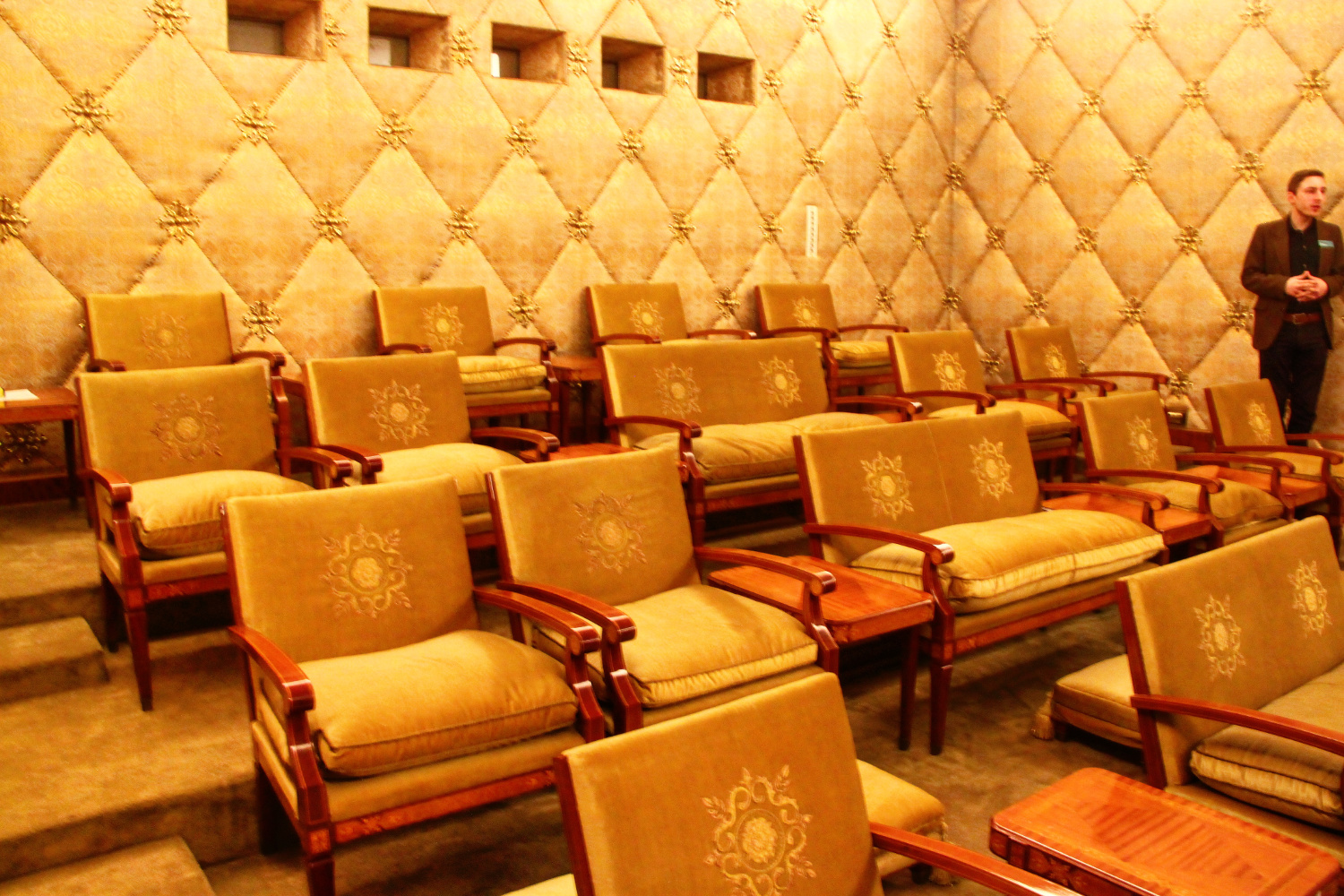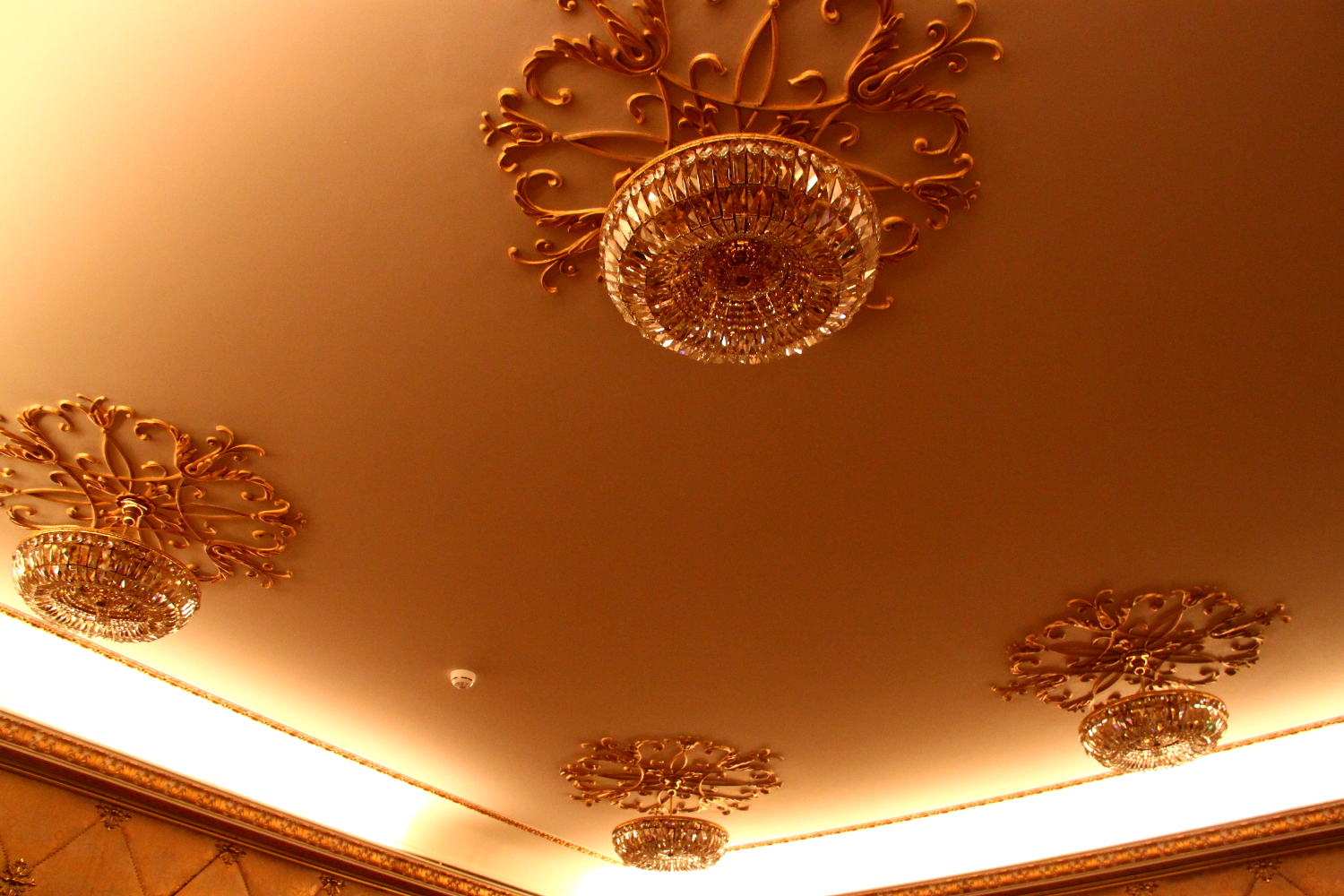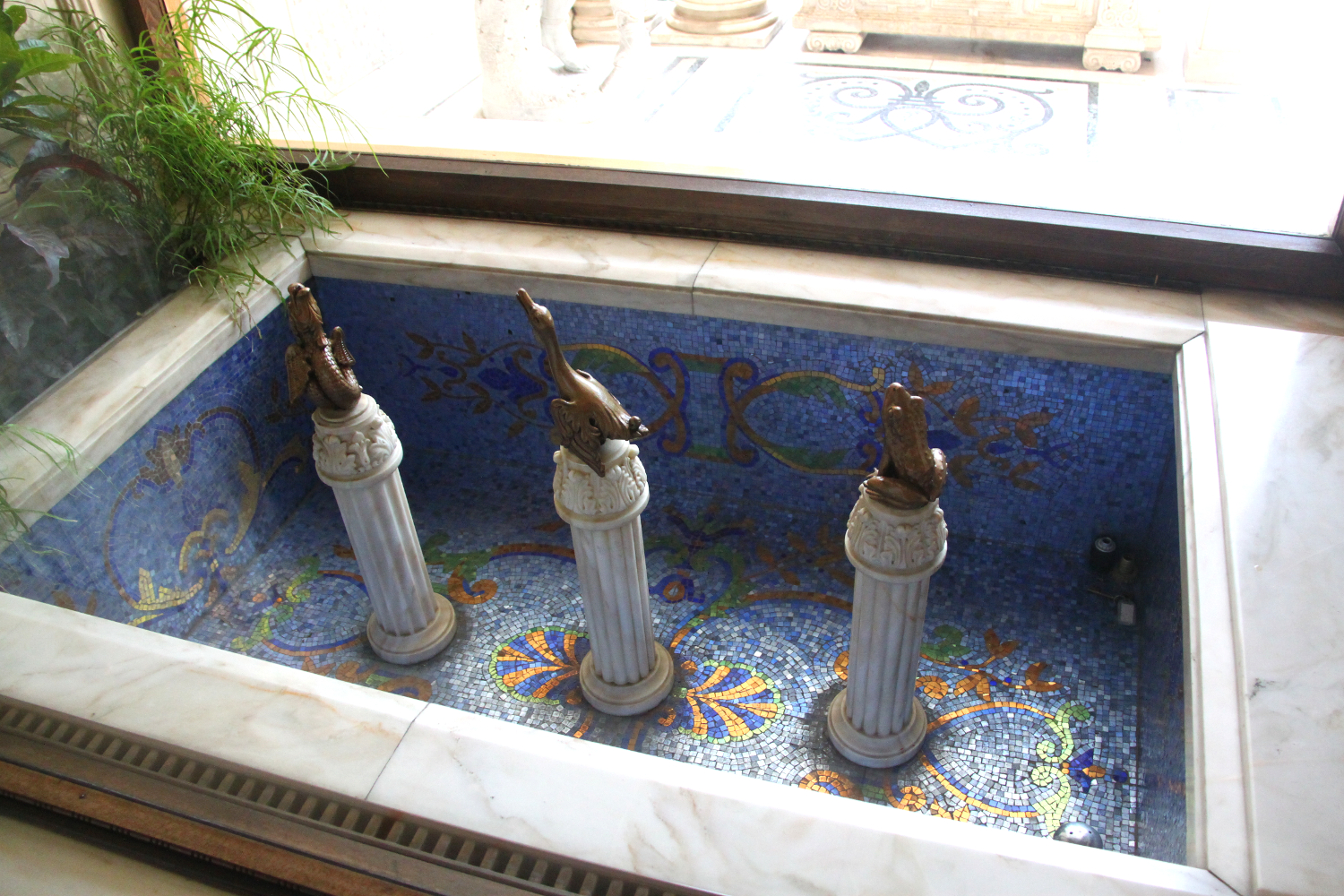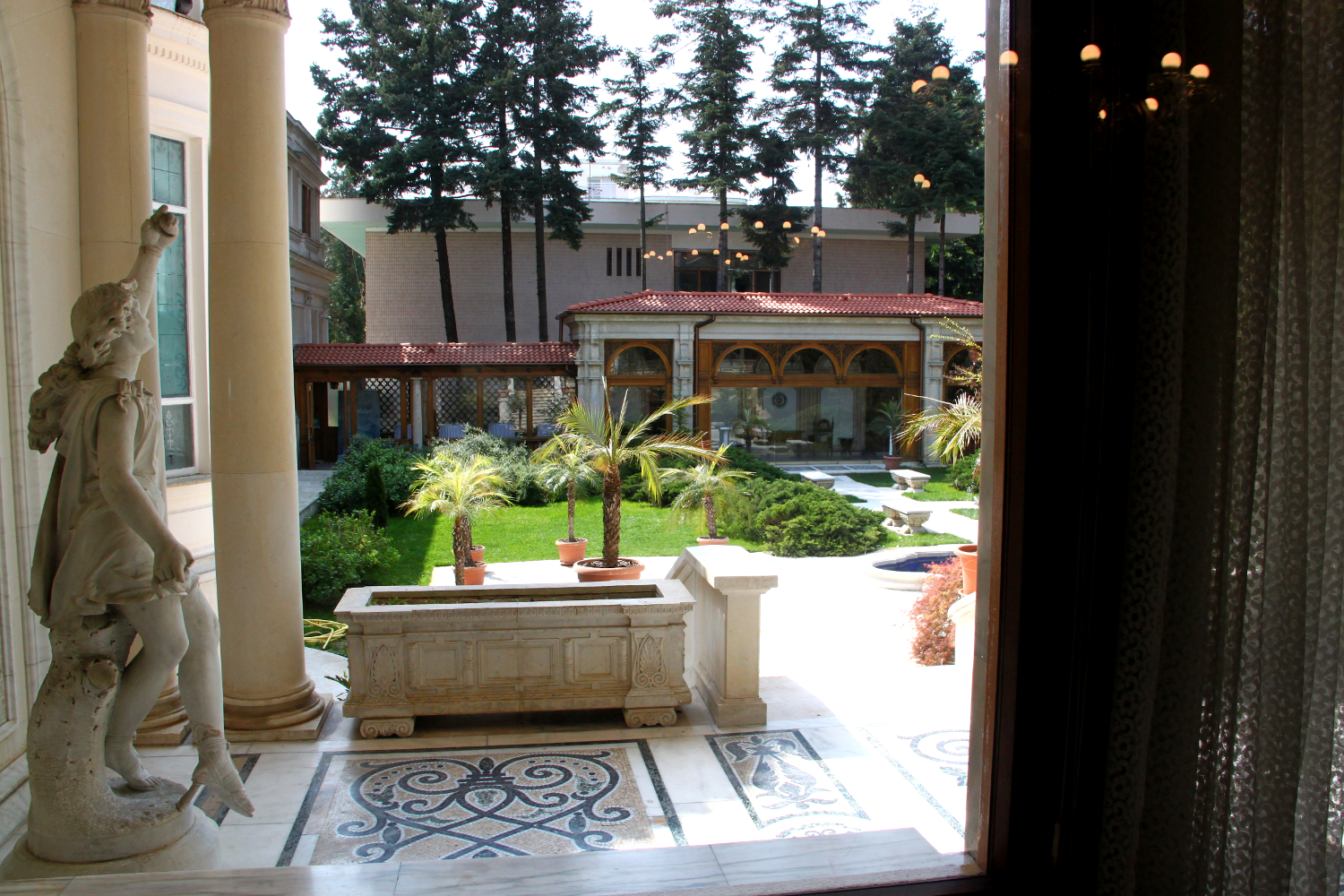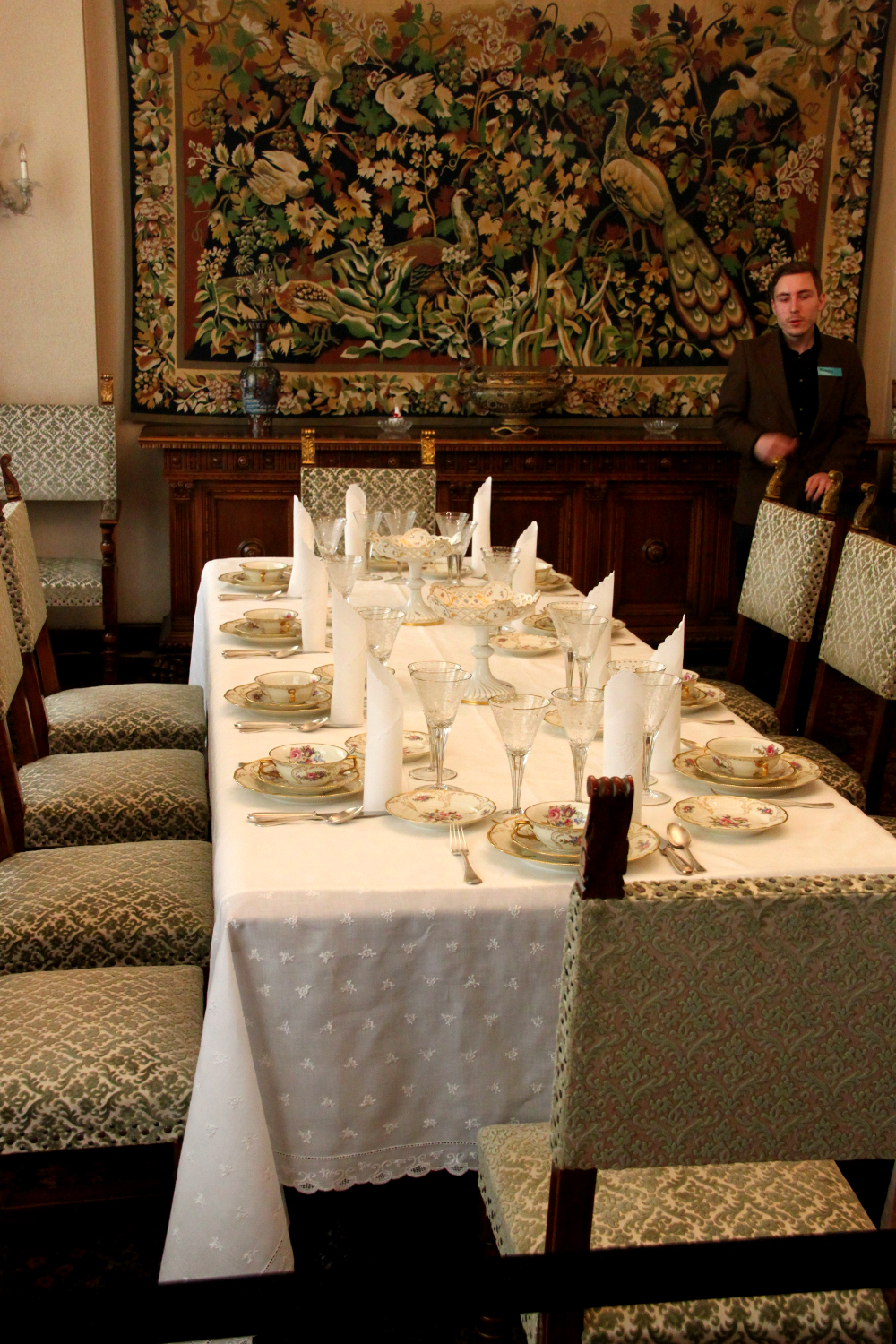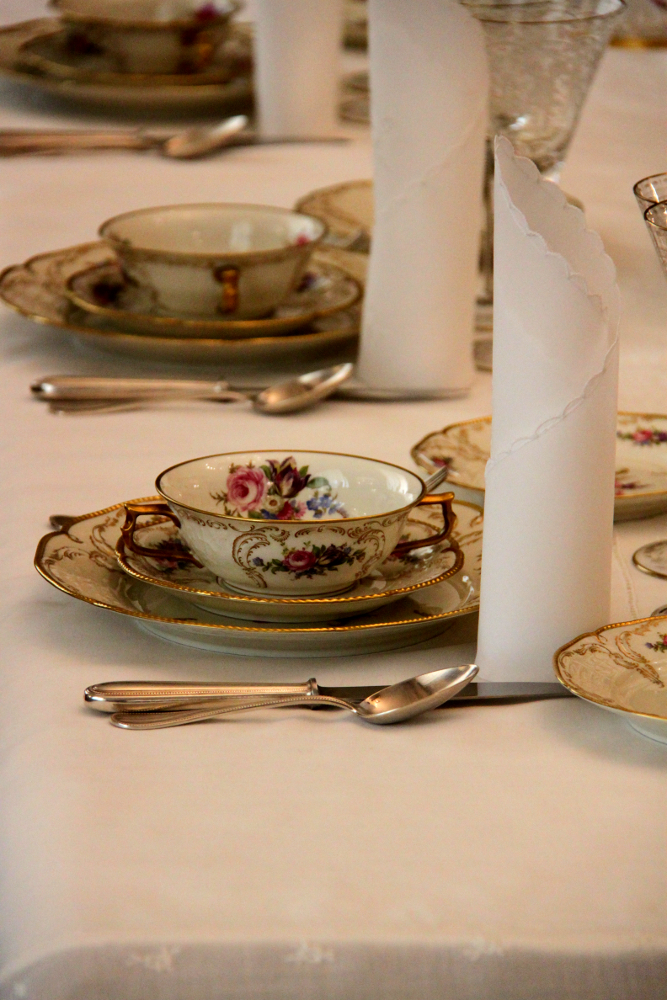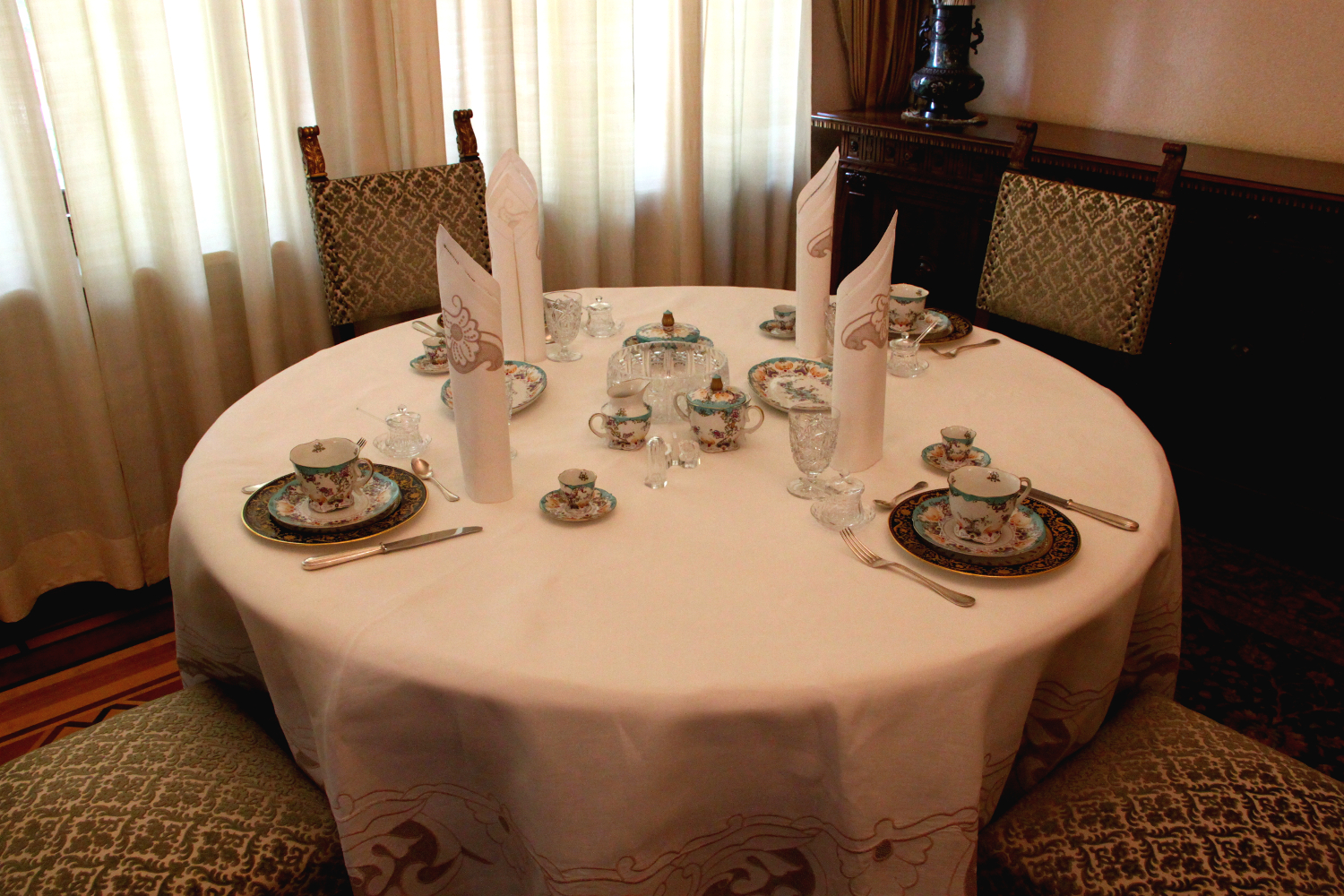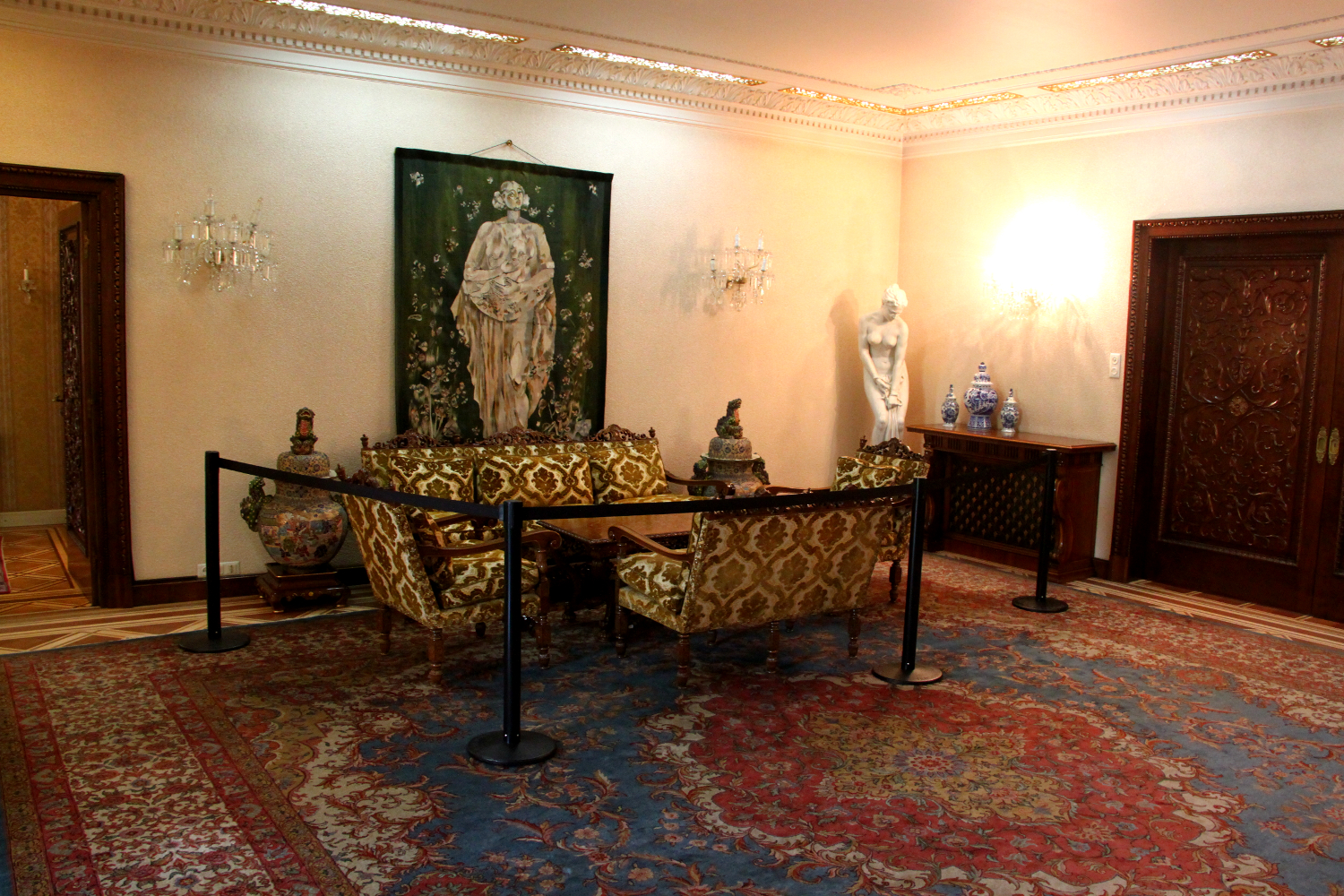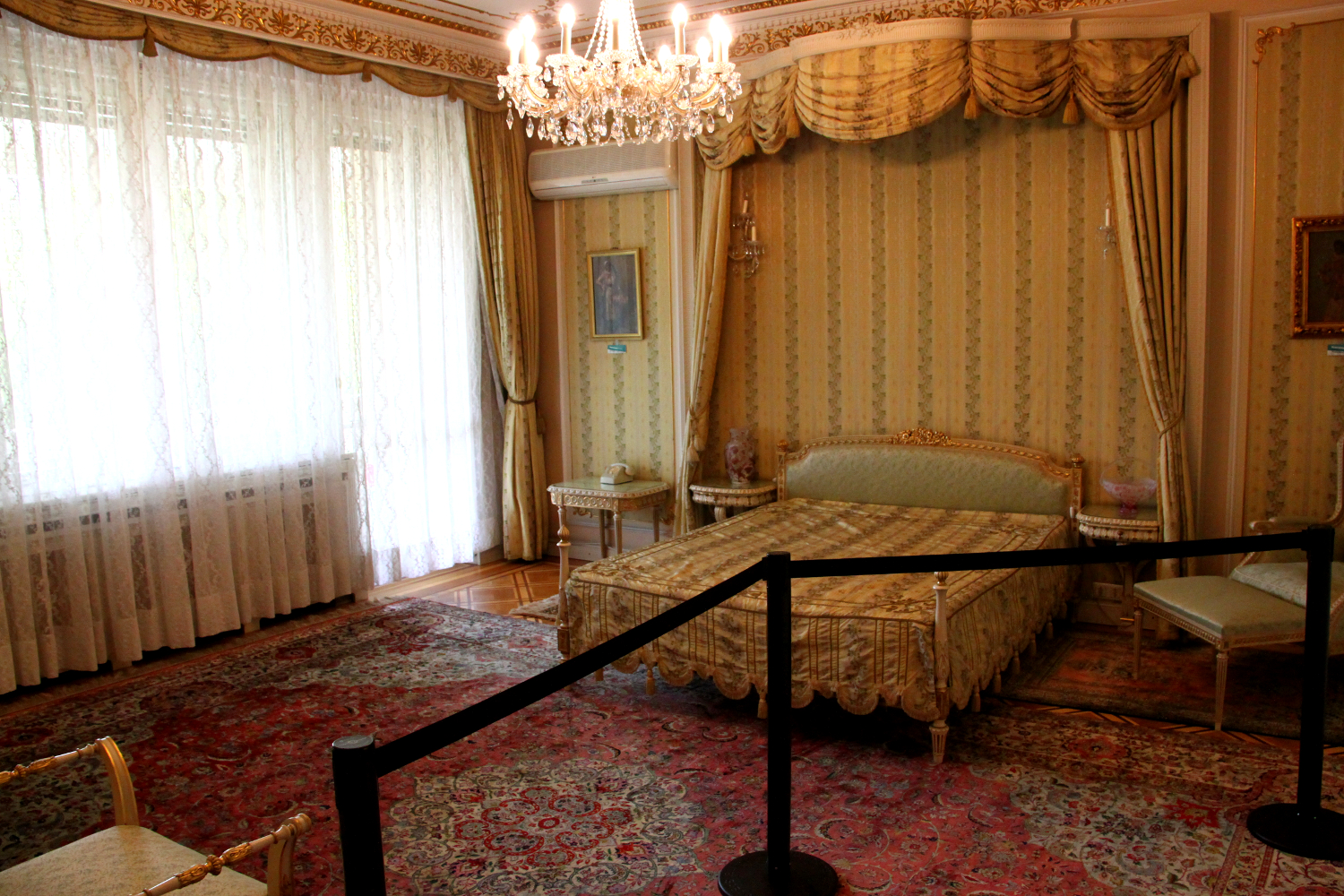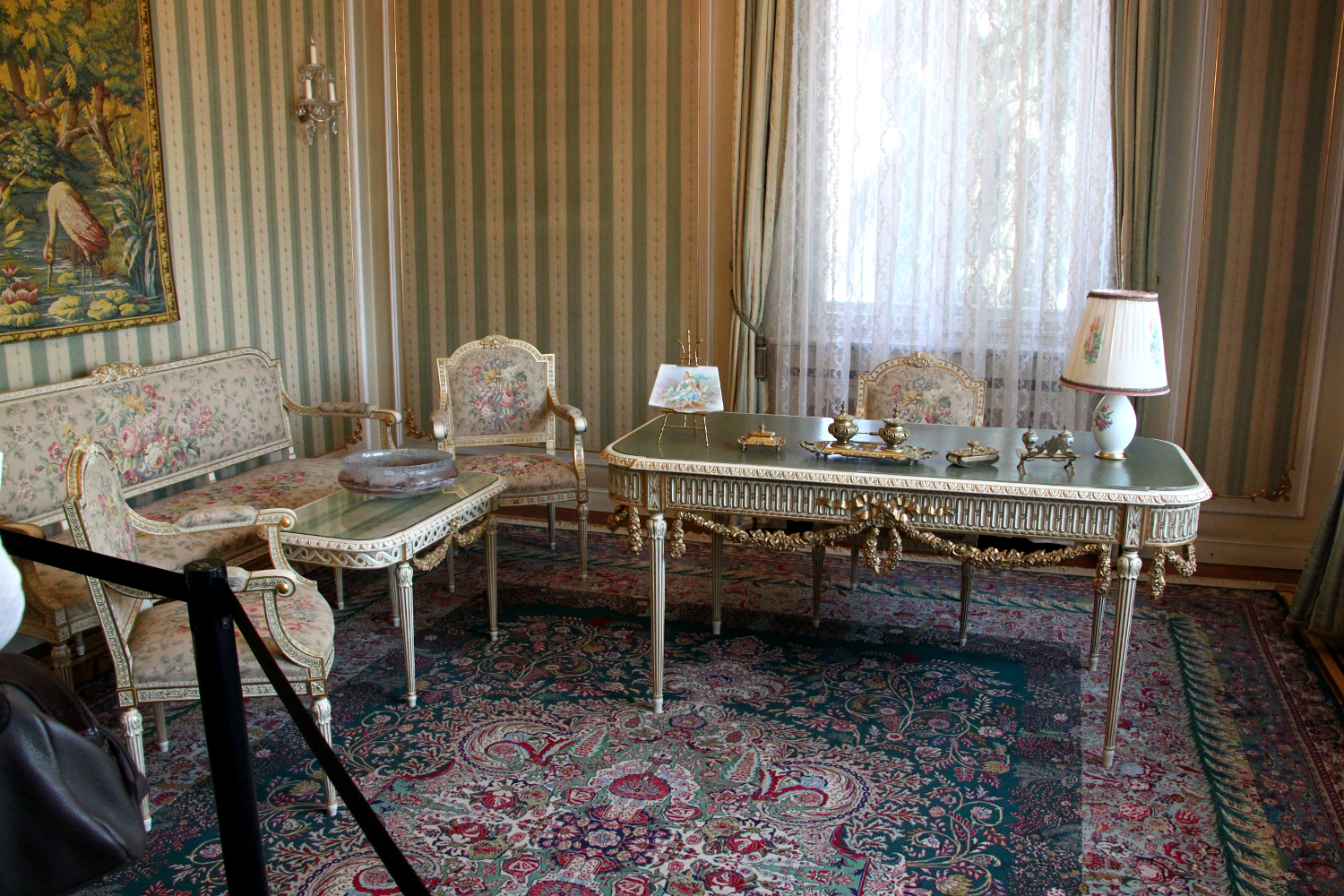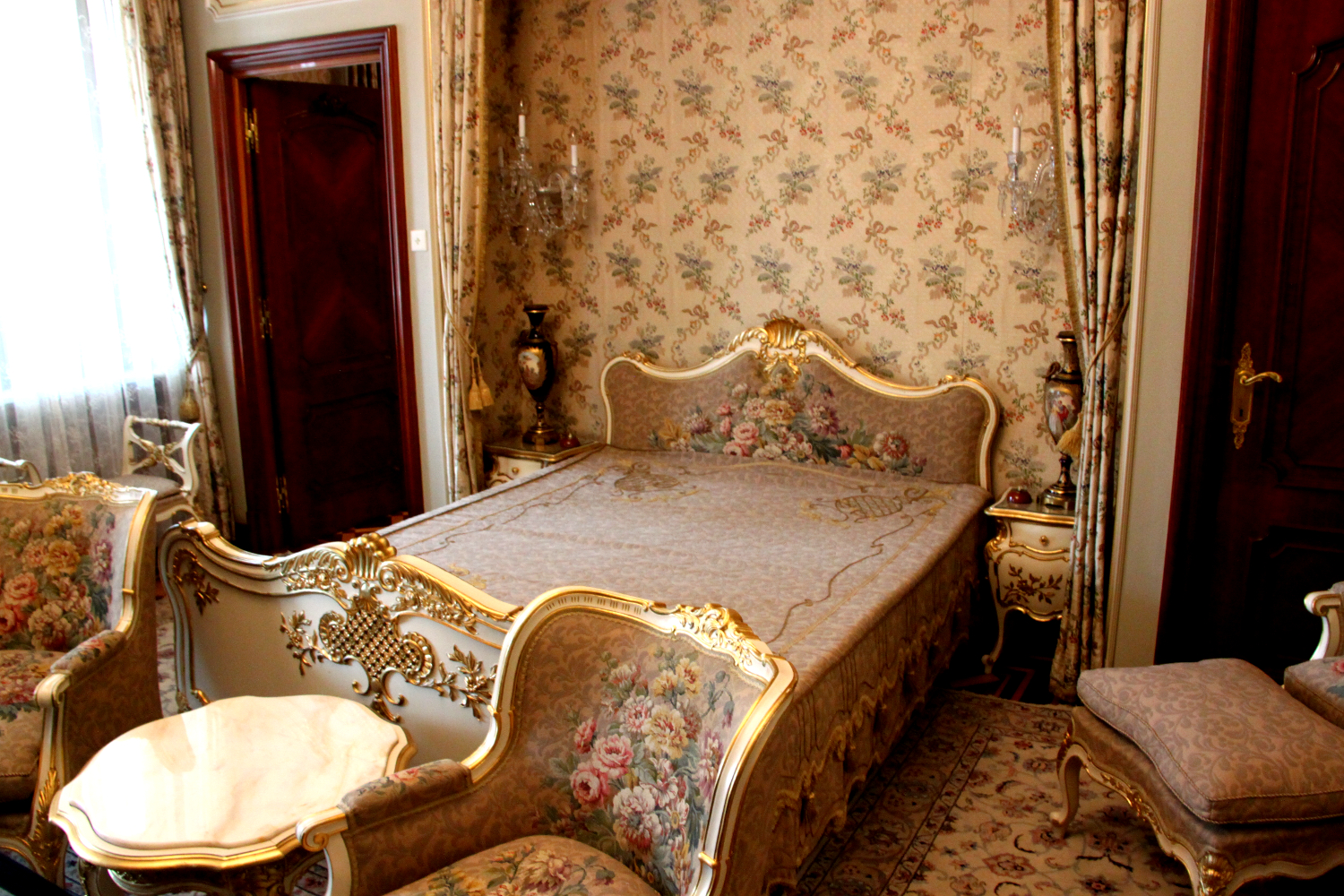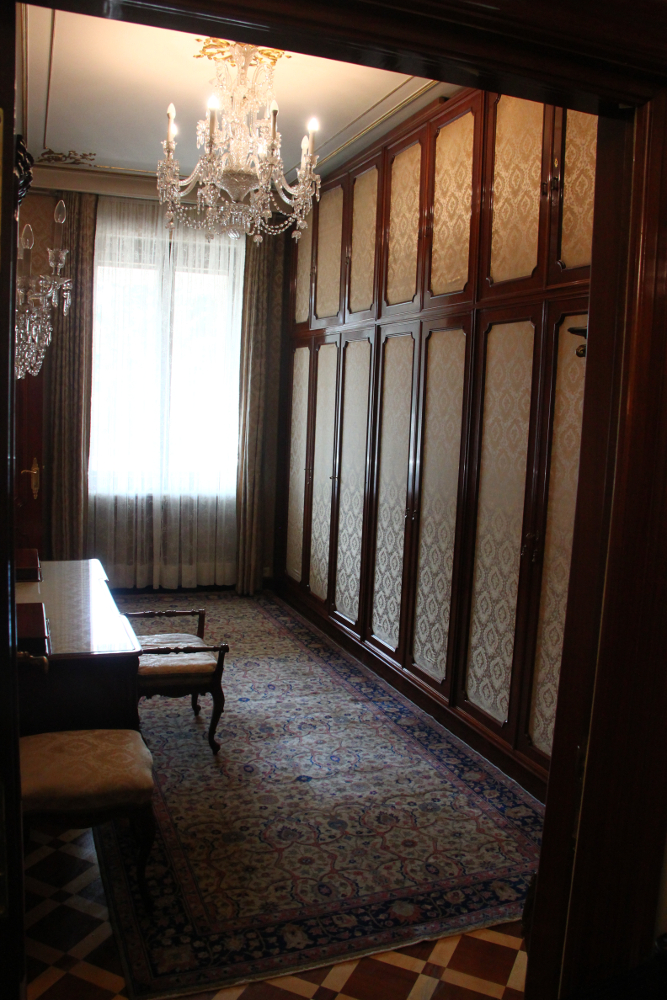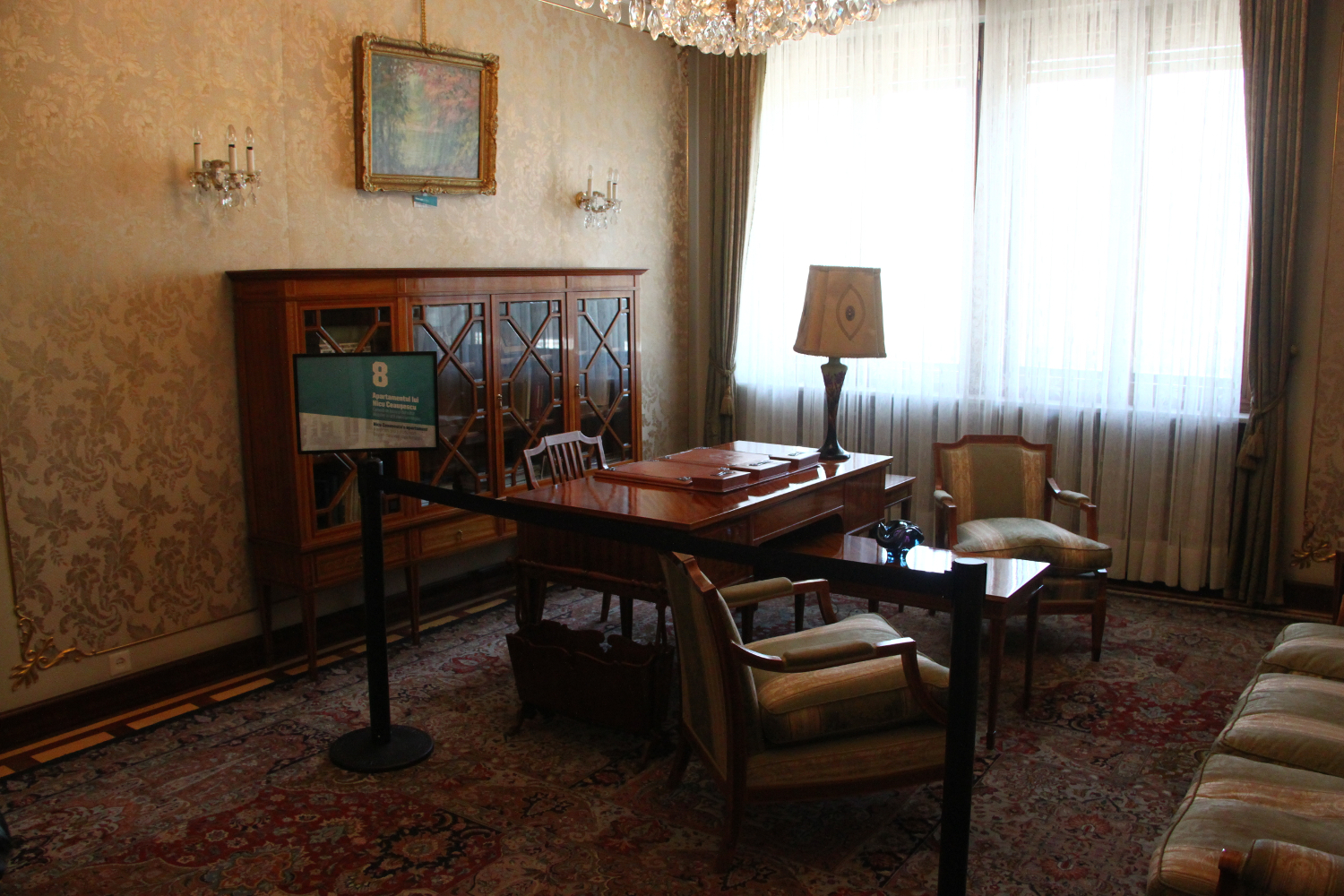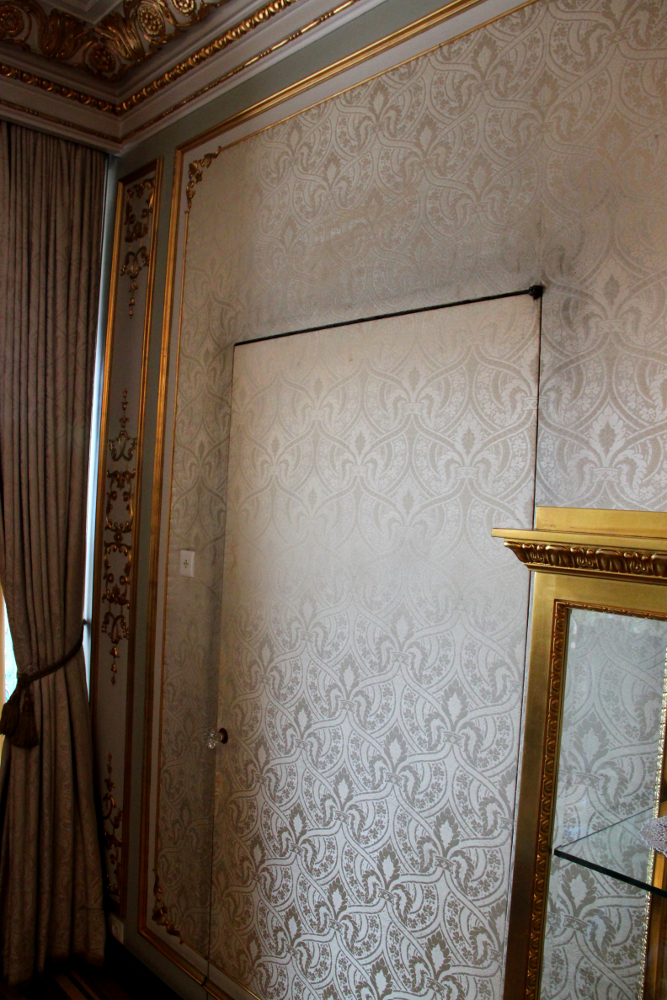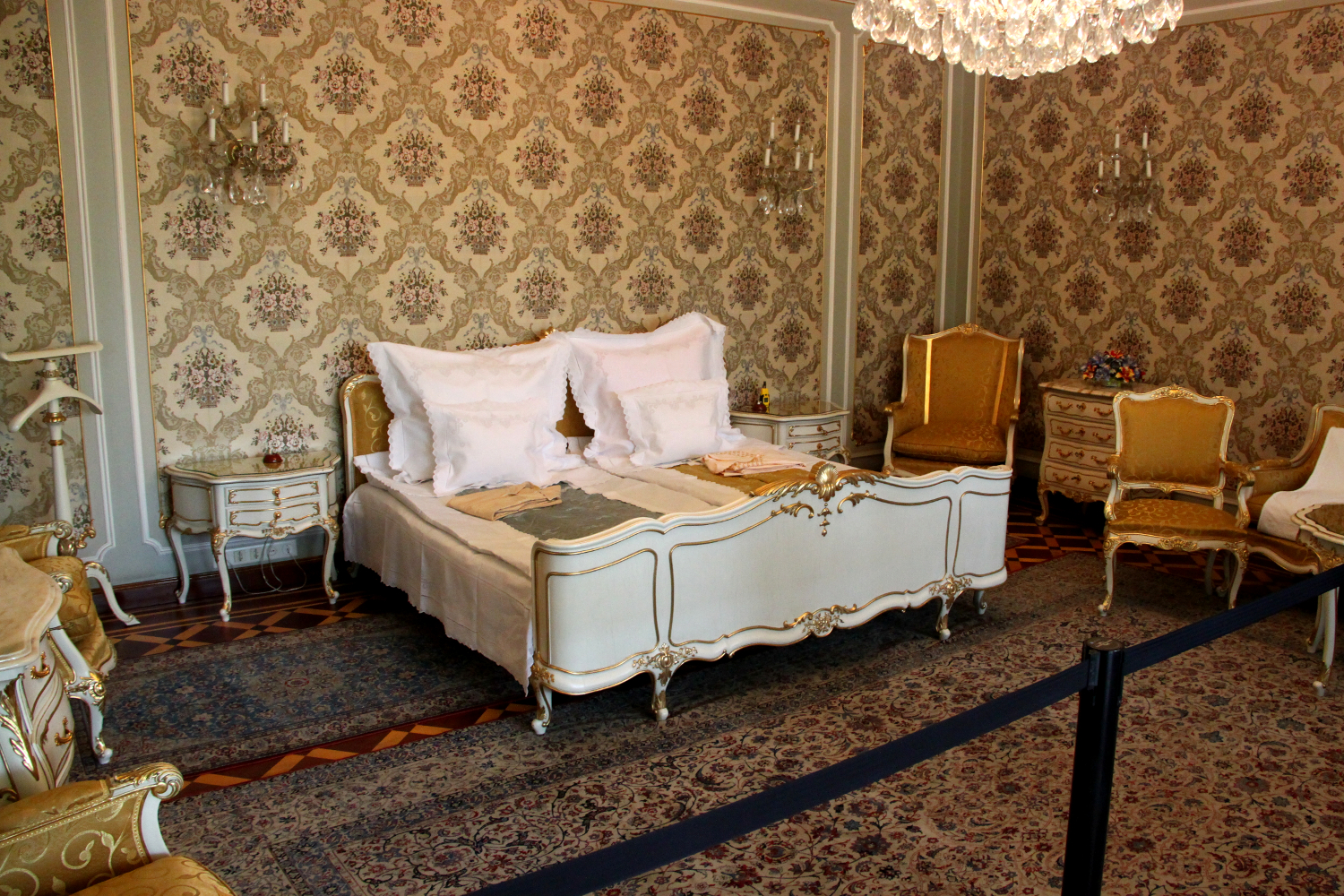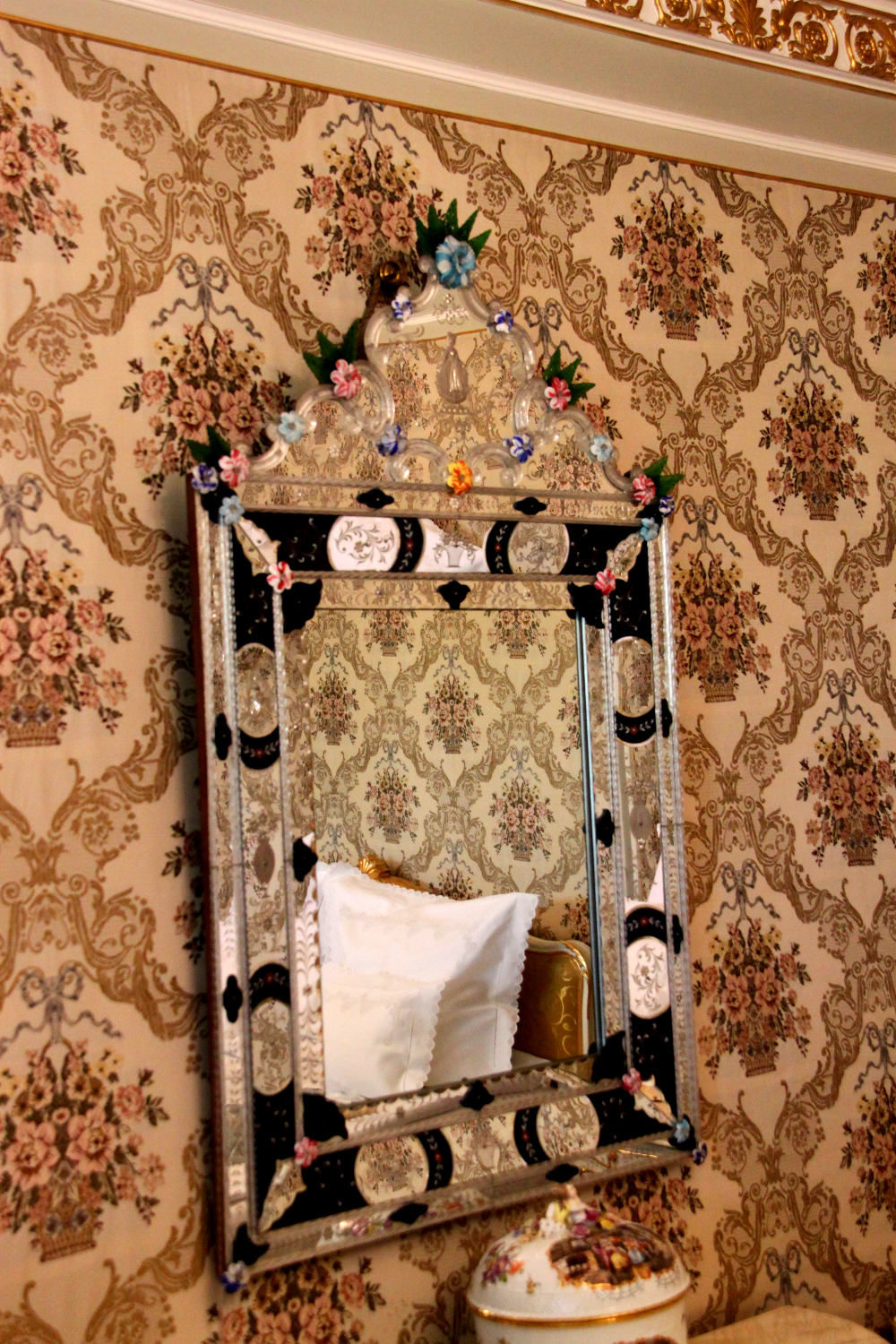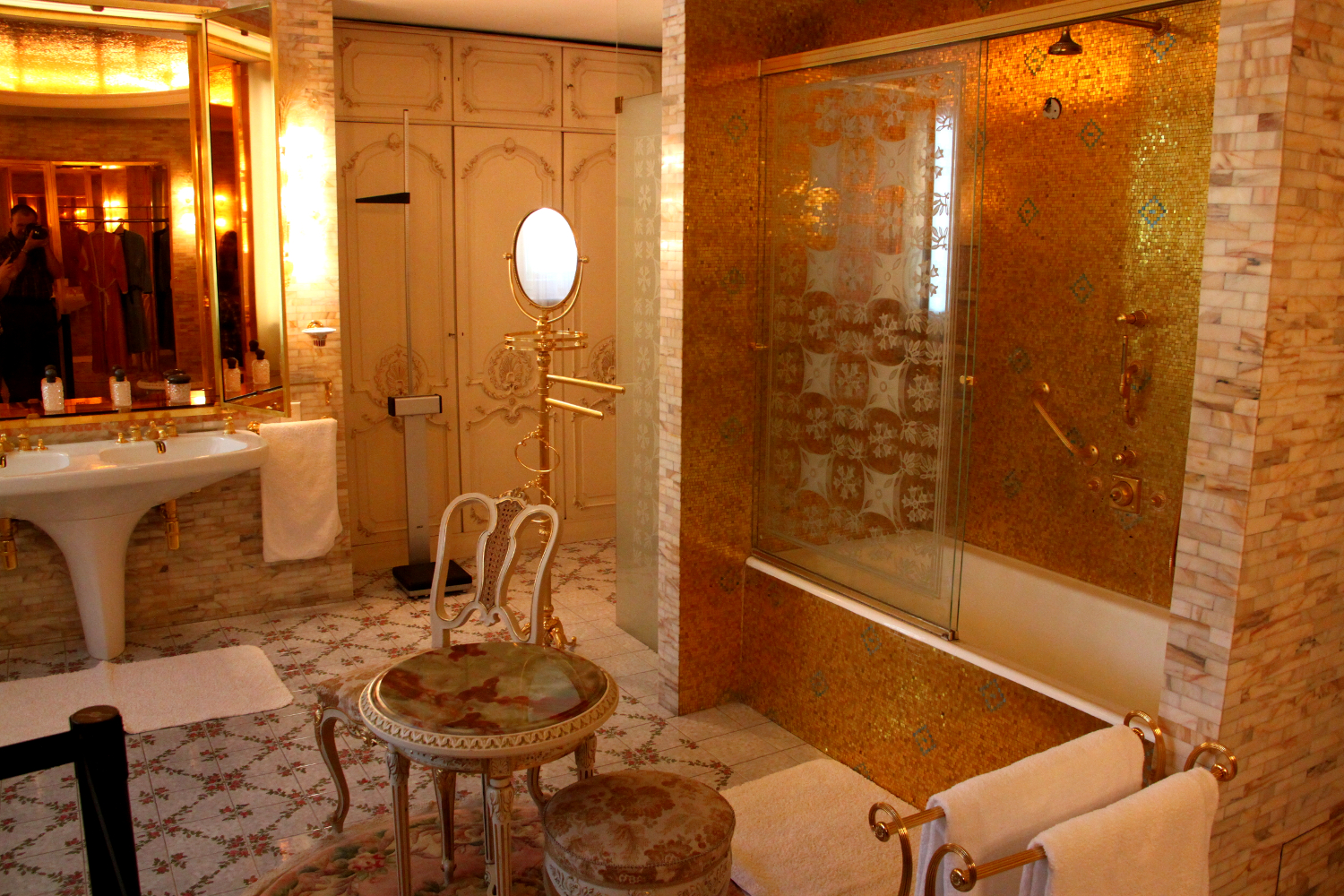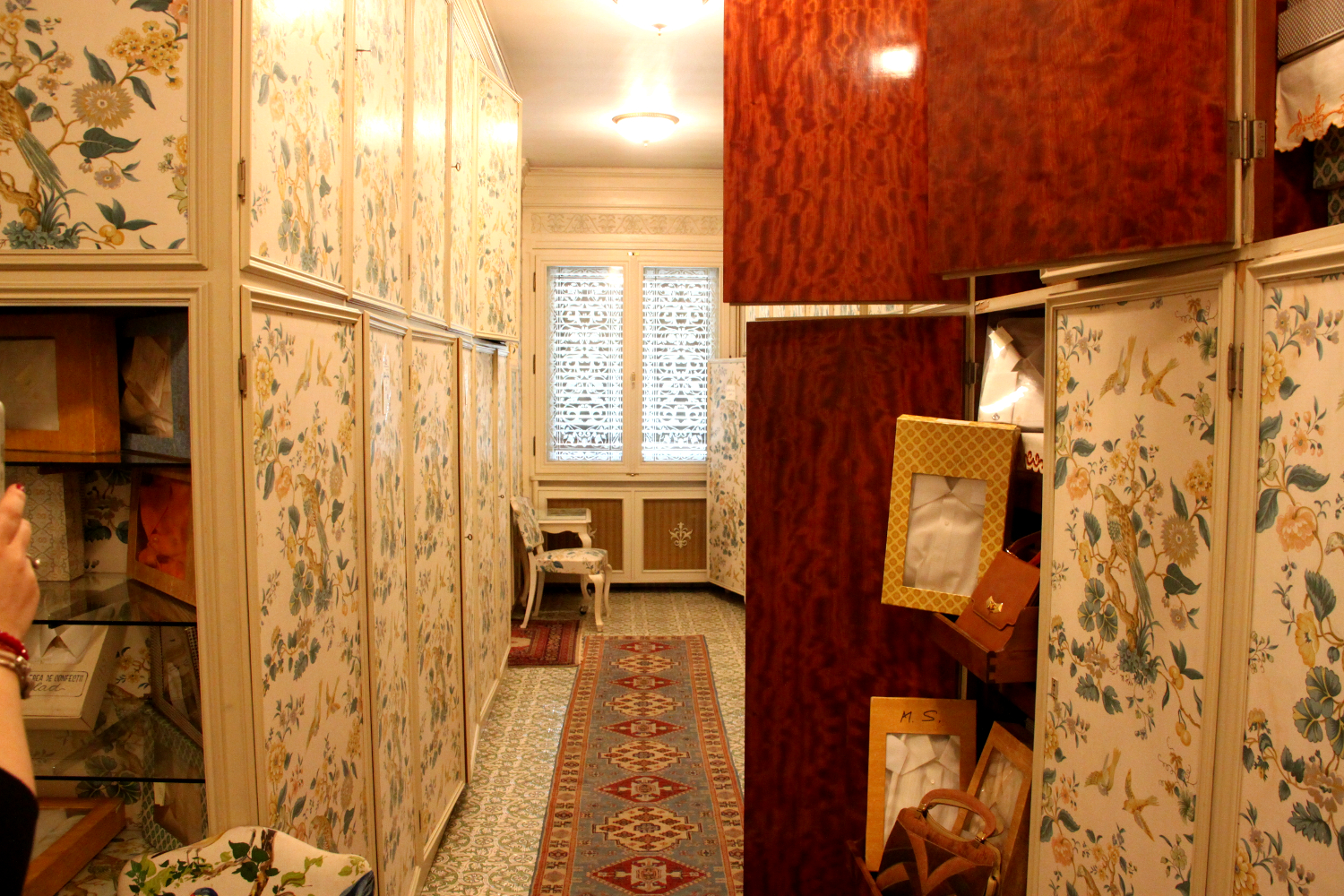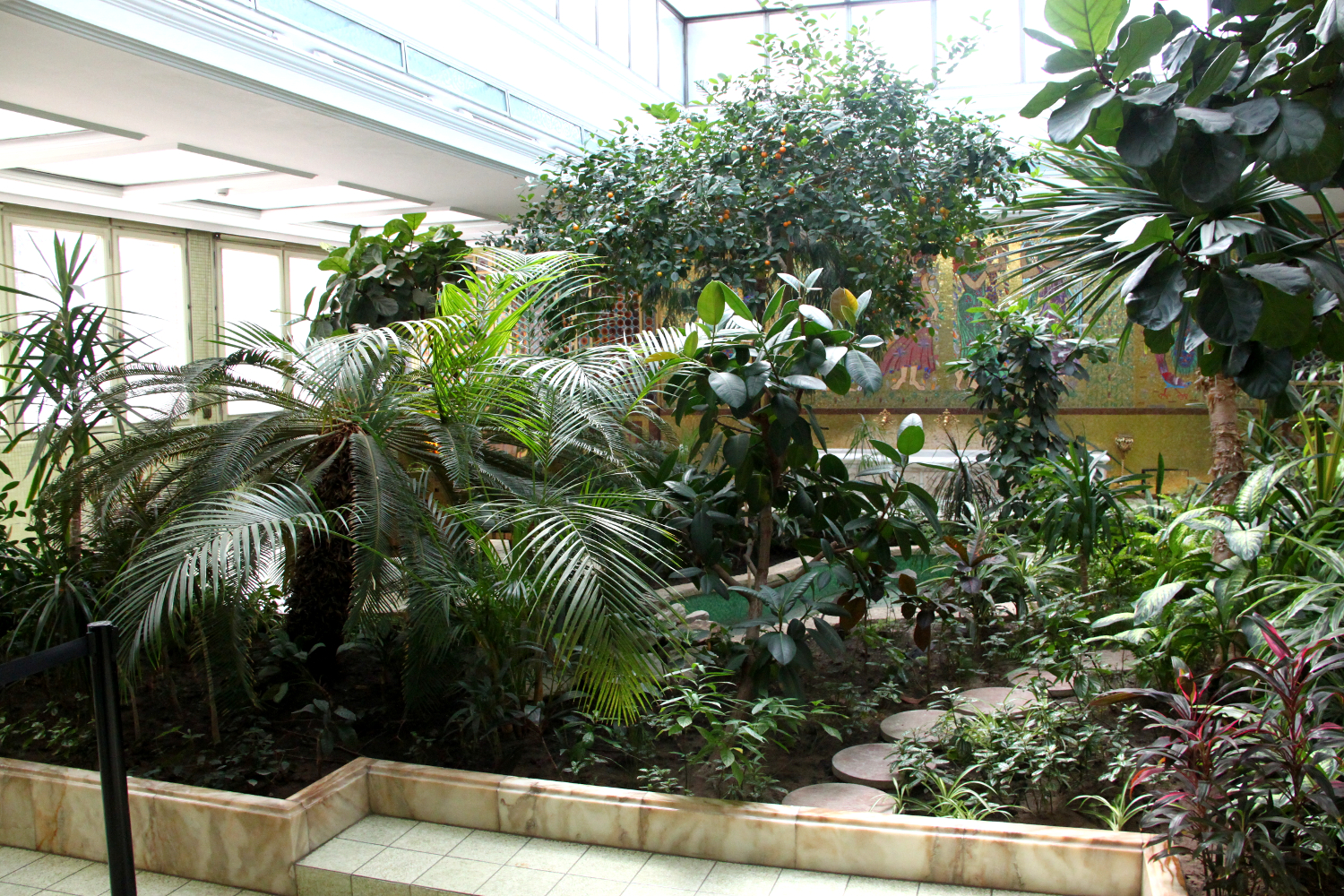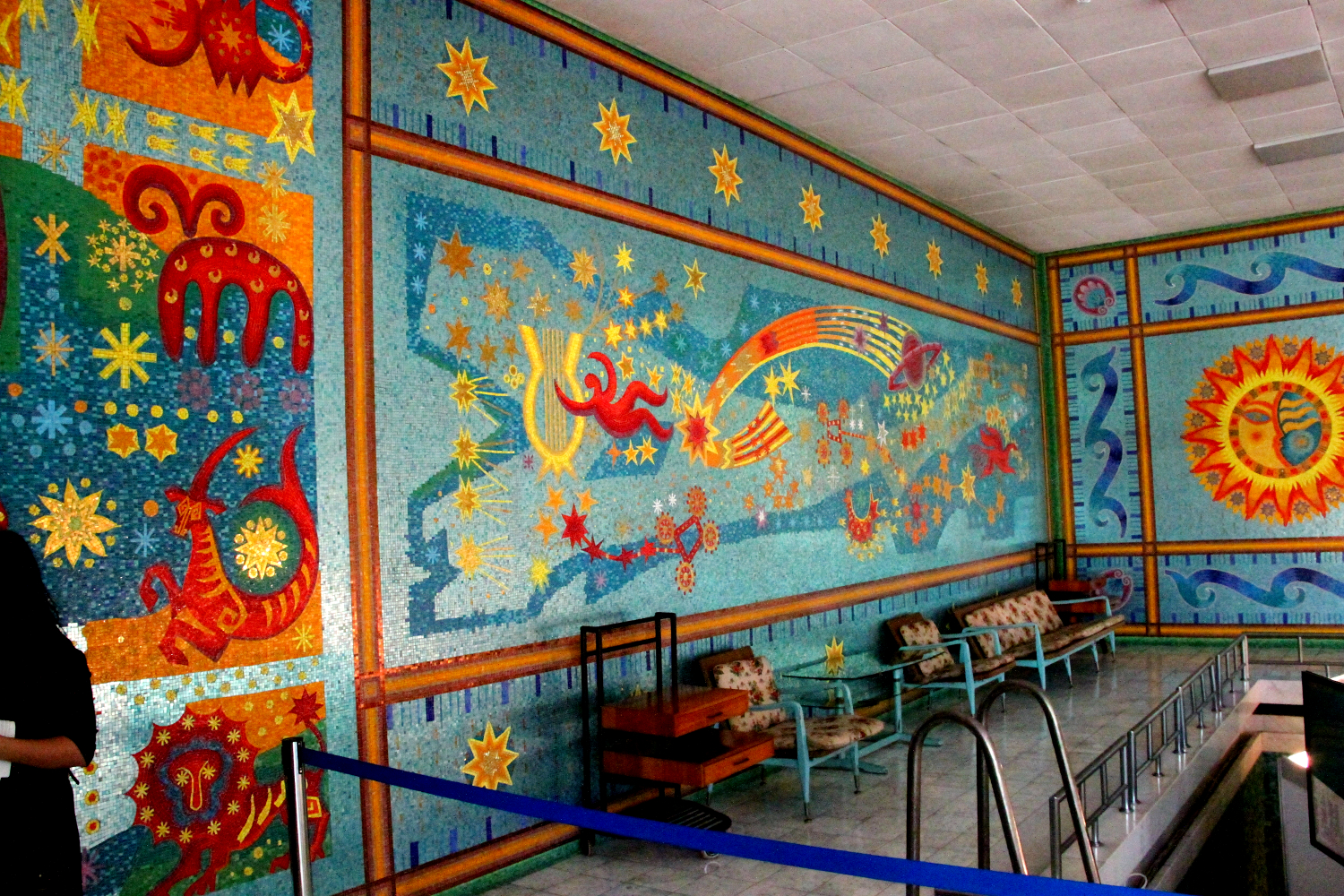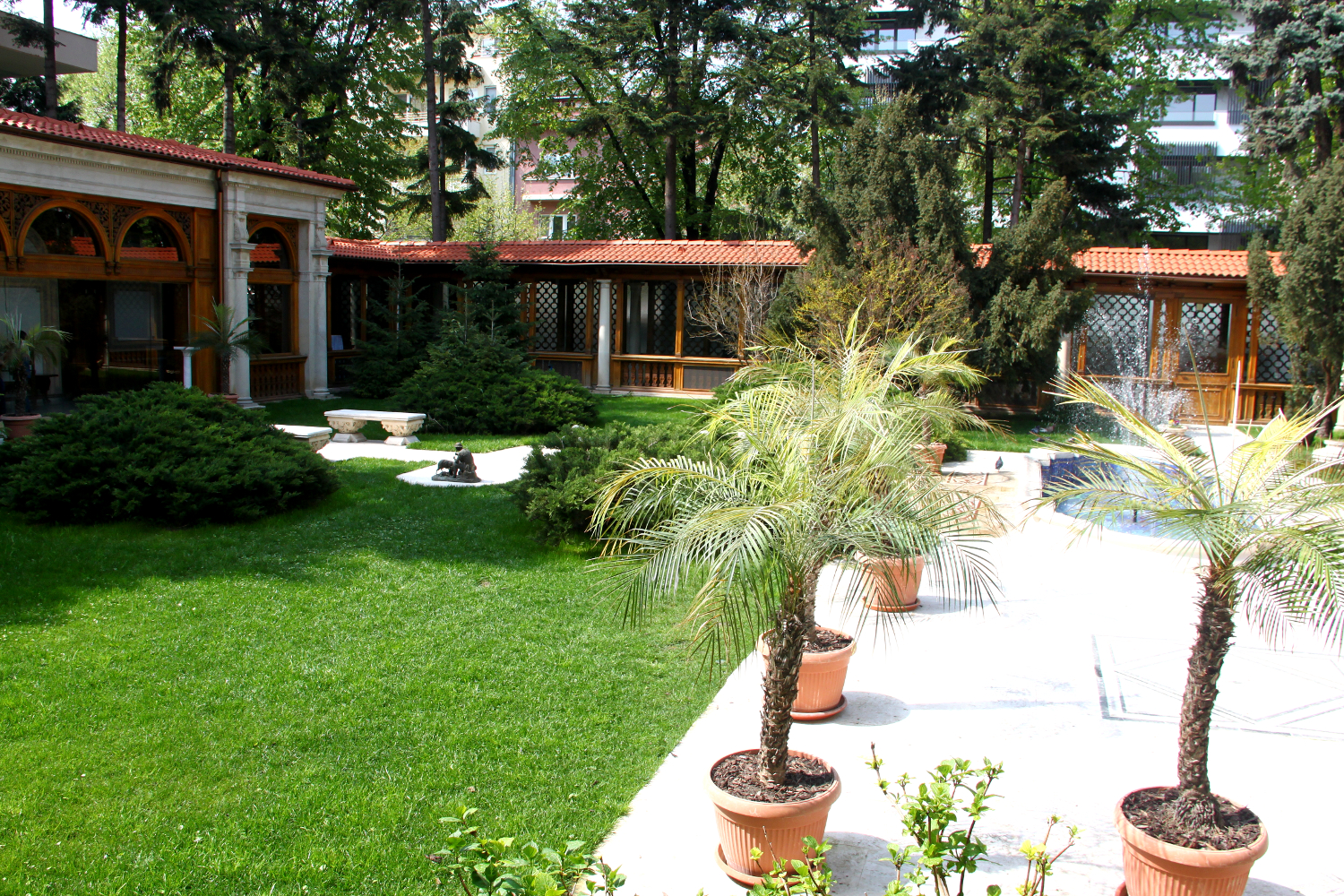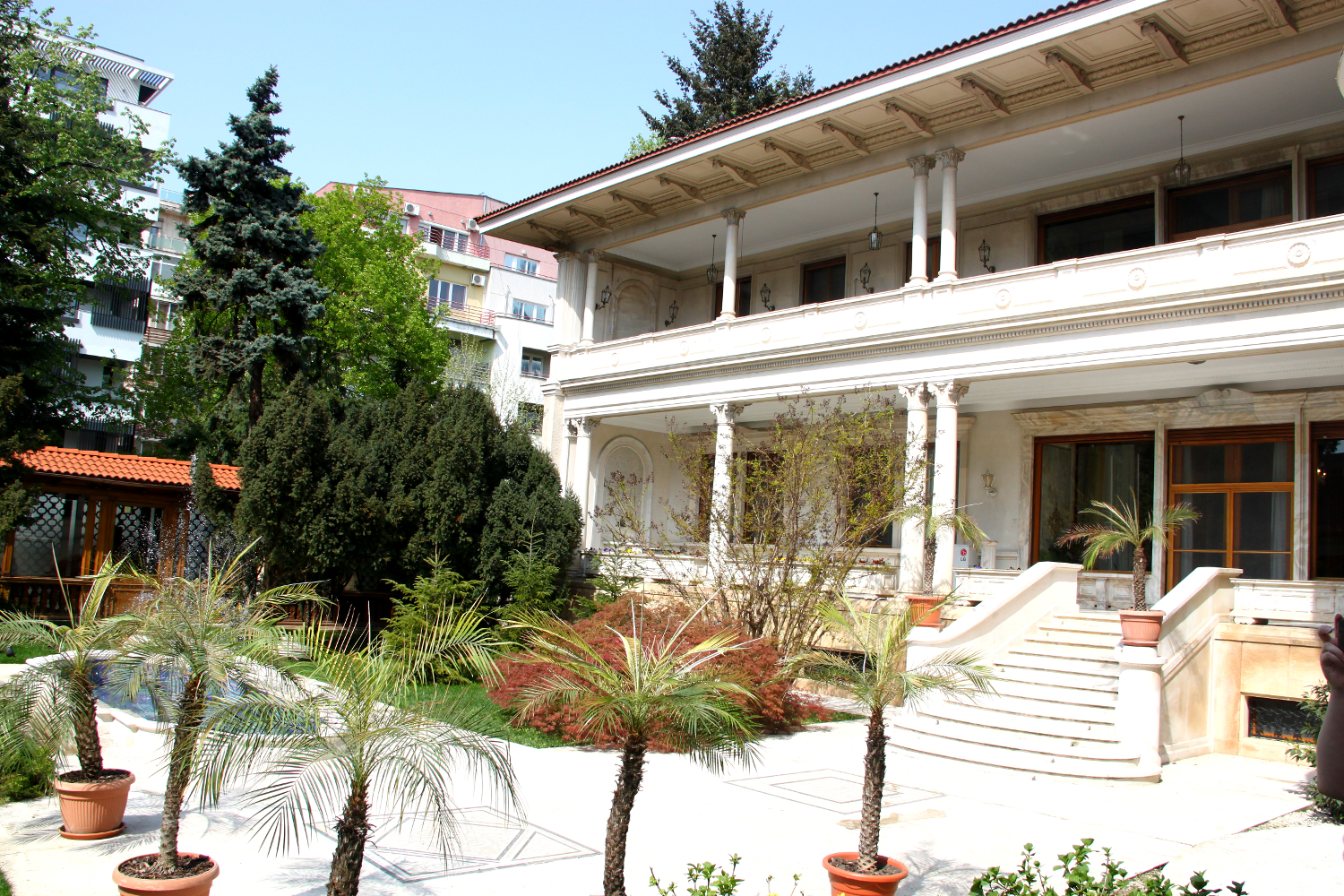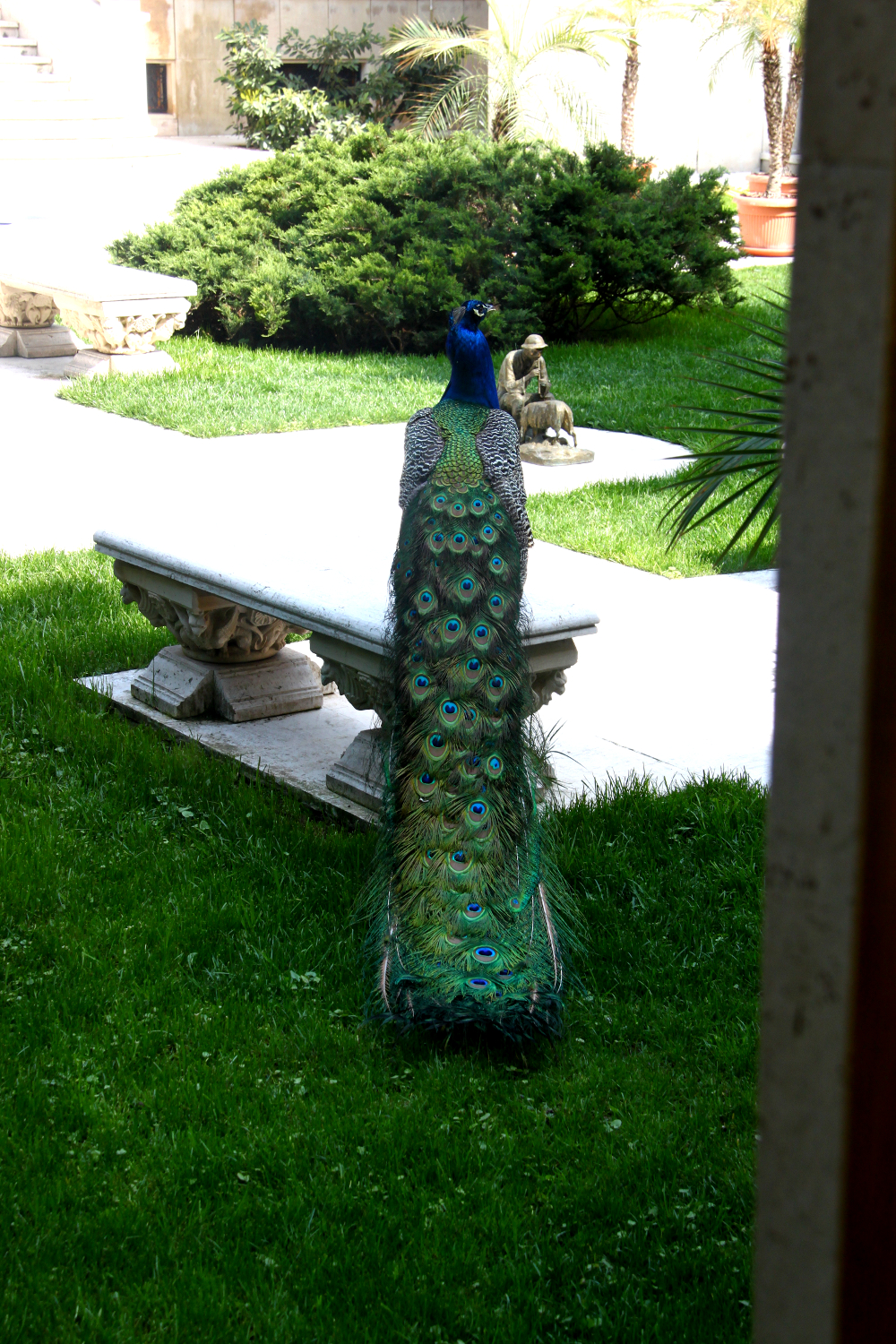 Useful information
ticket prices: 30 lei (around 8 euro) for a tour in Romanian and 45 lei (around 11 euro) for one in English. You can take pictures, but without using the blitz. You are not allowed to touch anything, nor eat or drink. Pets aren't allowed;
the palace is opened from Wednesday to Sunday – 10:18:00 (last tour starts at 17:00);
– it is highly recommended to make a reservation in advance: +40213180989 – the reservations' page of the website is also in English.
due to the way the palace was built, it's impossible to be visited by people with disabilities;
there is a buffet at the exit – so, if thirsty or hungry, you can grab a snack there.
The downside: the official website is only in Romanian for the moment.
For me, it was a chance to "see" Ceausescu from a different point of view. And I am happy I made this visit. It's not about loving or hating the former ruler, it's about visiting a palace as I would in any other city in the world.
Frankly, with all the French furniture, I sometimes had the feeling I was at the Louvre, in the Bonaparte III apartments. Of course that there are different styles, but you get the idea.
From the touristic point of view, I am happy to see that the Primaverii (Spring) Palace is opened to the public. I am sad it is so late, as I know many people interested in finding out more about the communist period and the communist rulers, especially about Ceausescu.
So yes, I am recommending this landmark in Bucharest – both for Romanians, and for foreigners.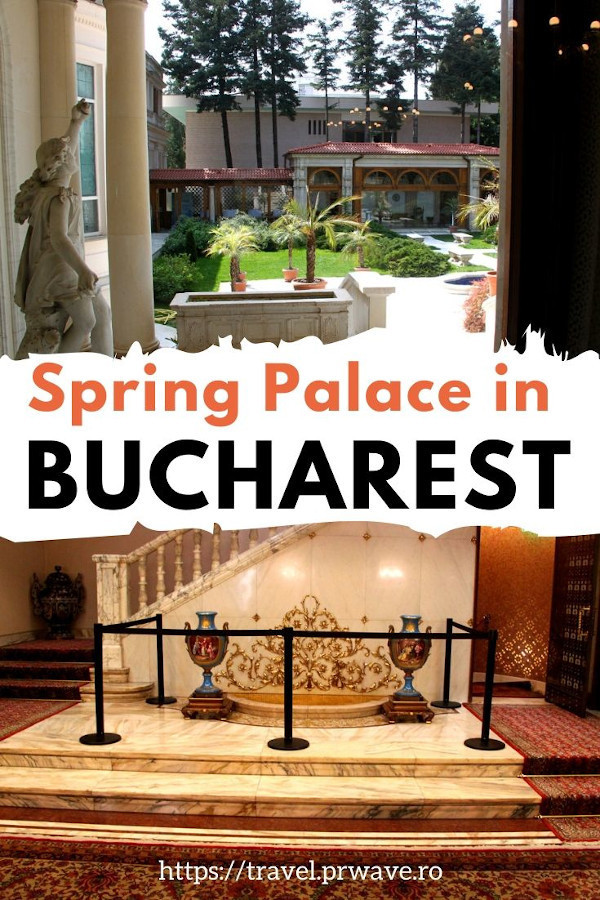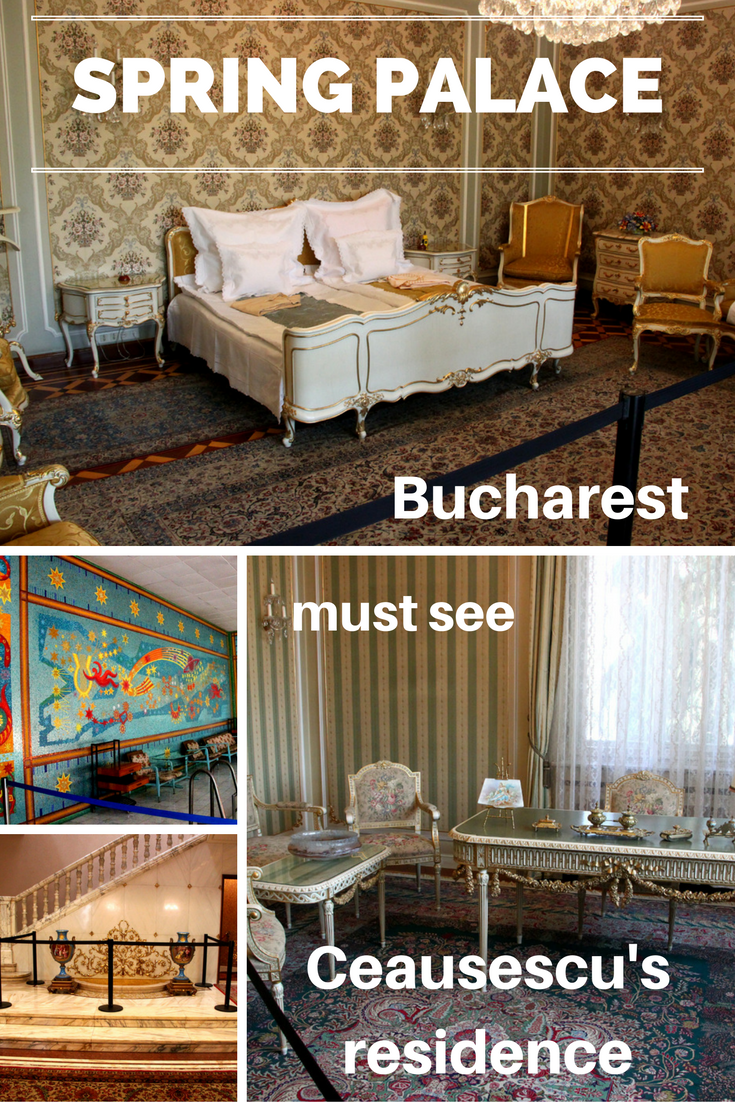 Save
Save