Where to Relax when Visiting London
Millions of people from all over the world head to sunnier climes in the summer months in order to enjoy a little well-earned rest under clear blue skies, and for many of us there's nothing better than a good book, a cold drink and the occasional swim. Such vacations give us the chance to enjoy all that a traditional holiday resort has to offer, and to take stock of our lives without having to worry about deadlines and schedules.
However, in recent years the city break has become increasingly popular, despite the fact that even the loosest of itineraries involve some rather hectic sightseeing trips in a bid to see all the local landmarks. One of the most popular destinations of all is London, but few tourists realise there are plenty of places in the UK's capital which are perfect for relaxation. Here are some havens of tranquility in the heart of this stunning metropolis.
Hyde Park
Despite being a very large city with congested streets, busy transport networks and hordes of locals and tourists, London is also home to a surprising number of parks and open spaces. Perhaps the most famous of them all, Hyde Park is located in the very heart, with the north-east corner lying adjacent to the famous Marble Arch. A walk through this beautiful green oasis is highly recommended, especially if you're feeling stressed out by the crowds.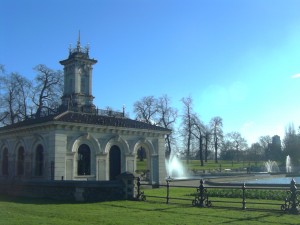 Jubilee Gardens
The centre of London is one of the most popular tourist areas in the whole of Europe, if not the world, but there is always a chance to chill out nearby. Located between Waterloo and Westminster Bridges, Jubilee Gardens allows the weary wanderer to sit down beside the Thames and simply watch the world go by. On a sunny afternoon, there isn't a better place in which to eat an ice cream and recover from the stress of sightseeing.
The London Eye
There are very few well-known landmarks in the world which are also relaxing to visit, but the London Eye is certainly one of them. A ride on this incredible wheel, which is located right next to Jubilee Gardens, takes around 40 minutes and involves nothing more strenuous than watching the superb views of one of the world's greatest cities.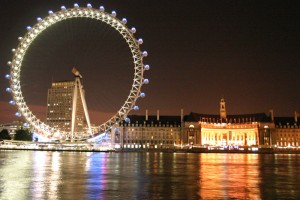 River Thames
One of the best ways to see London from a unique perspective is on the river, and there are plenty of boat operators offering to take tourists on guided trips along one of the world's most famous waterways. Just sit back in a comfy chair, relax and watch the panorama unfold before your very eyes. It's the perfect way to spend a few hours when you're tired from a punishing schedule.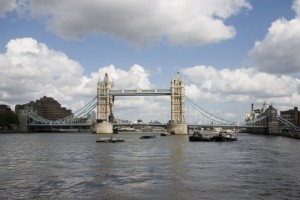 David Showell works for //www.comparecarhire.co.uk/, and is a regular visitor to London.