Lehrieder in Germany Received the Green Globe Certificate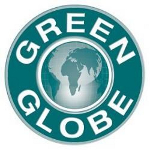 Lehrieder Hotel is the second cateter in Germany that is Green Globe certified. The family-owned company's continuously preoccupation in improving its services is acknowledged in a special era in which going green is a big concern of many companies, including in the traveling industry.
Dr. Nadine Lehrieder said that: "An ecological performance always encompasses the social responsibility to consider the future in your actions, not only the here and now. Responsible use of resources, partnerships with suppliers, and fair treatment of employees have always been core values for us. That's why we want to set a positive example in the event and catering industry and had our business Green Globe certified."
The company received the Green Globe Certificate for it implements environmental-friendly policies. For instance, in the catering for events area, the company searches for local producers in order to save fuel with the transport and CO2 emissions, supporting local economy. The company uses energy-efficient technology for its events.
Sustainability is an ongoing preoccupation: "sustainability does not end with a successful event," added Rene Lehrieder, "we still care when the event is over: we sort waste in different categories – plastic, glass, metal, paper, organic material and others – and dispose it accordingly, before it is either compressed with a waste press or recycled.
"We have significantly reduced the use of throw-away dishes and replaced them with ecological dishes made out of biodegradable bamboo or palm tree leaves, which is more interesting and appealing to guests".
We've recently presented you Best Western Premier Kaiserhof, the first hotel in Austria to receive the Green Globe Certificate.