Photo: Museum of Time and Old Romanian Book
When we were in Targoviste, during our one-day trip, we saw a really interesting museum: the Museum of Time and Old Romanian Book. Located inside the "Brass house", this museum is home to some really interesting exhibits.
You'll see here old Romanian printed books, in both the Cyrillic alphabet and the Latin one, as we used different alphabets in time.
You will see an old writing and learning instrument (my grandmother learned like that). Some furniture and the reconstruction of a printing room, with monks, is also to b e found here.
Today I'm only showing you a photo of this amazing building, but more interesting details (yes, there are plenty of those), plus more photos in a future article.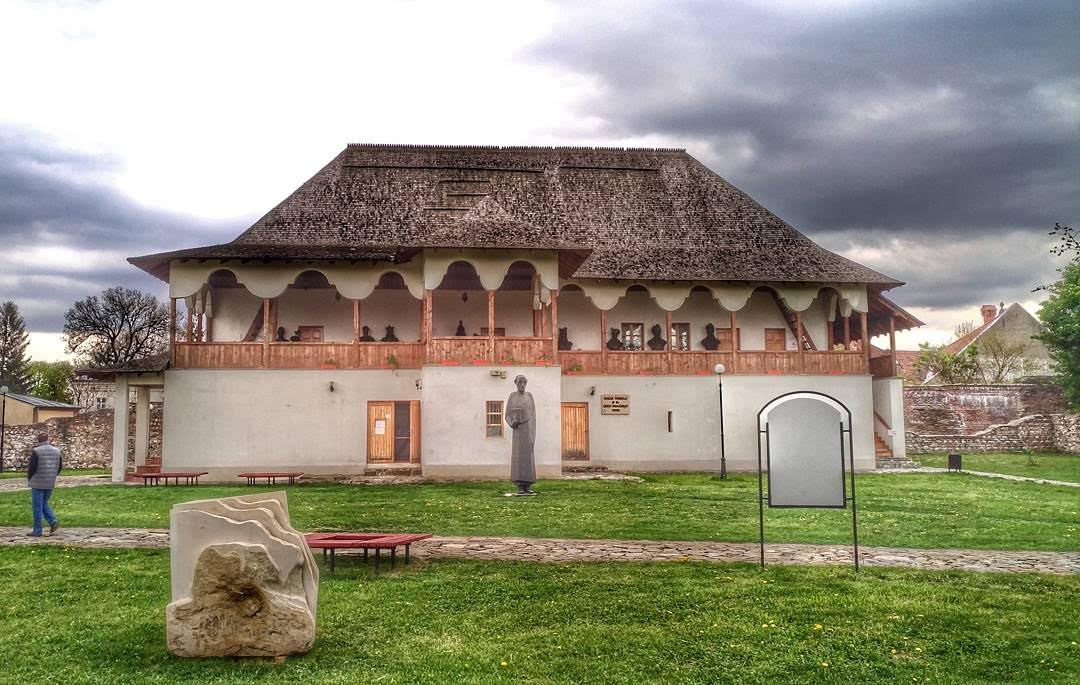 Save