(Permanent) Travel is NOT for everyone
I'm seeing so many articles with reasons to travel right now, or to quit your job and travel, or stories of people who started traveling on a perpetual basis – solo, as a couple/family – and keep doing it. I also see people who, after several years of being nomads, are now considering a homebase (just saw two at the beginning of this year).
What I don't see is people understanding that travel is NOT for everyone. So I decided to try to explain that today in a more comprehensive article.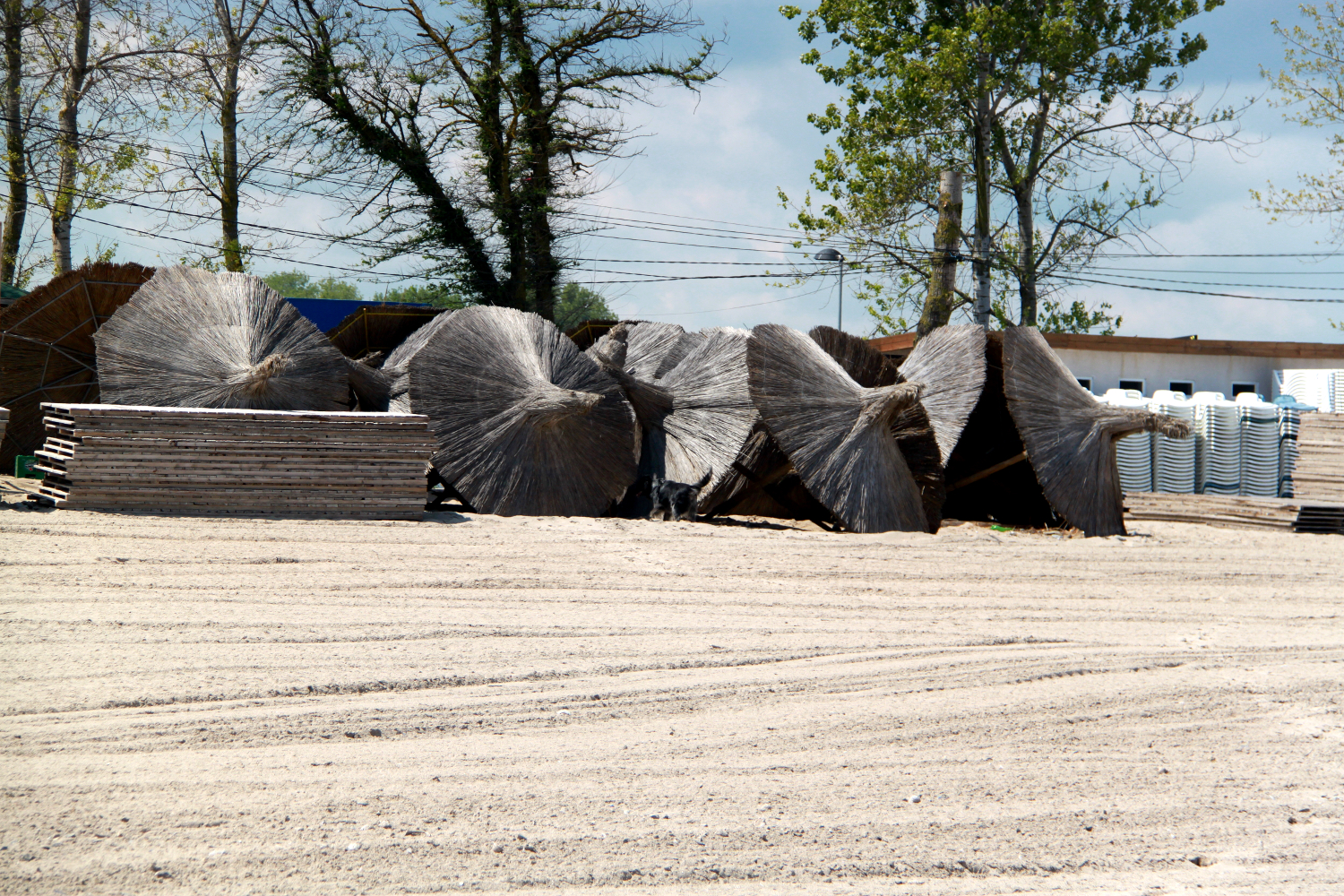 First. Let's "define" travel
Don't worry, it's not about a definition per se, but rather to establish a common ground for a discussion. Though, as you'll see below, there are people who don't travel at all, in this article I'll speak more about a more permanent way of traveling across the globe. Traveling as a lifestyle, if you want.
Second. Travel as a lifestyle is really OK
I want to make it clear, from the beginning, that this is not an article against traveling as a lifestyle. No, on the contrary, I think that's a great way to live, perfect for many people. But not for all – and, even if many travelers discover the amazing opportunities travels offer – see this article on Why we travel – multiple bloggers responded, or the great things they learn, sometimes they don't understand why not everyone is interested in doing the same thing.
And now let's see why travel isn't for everyone.
Not everyone can afford to travel
Before thinking of giving me examples of low budget traveling, please let me tell you that I had a period of 11 consecutive years when I wasn't able to travel. Because we didn't have money. Because food and shelter came first.
Yes, there is such thing as poor people. Let's think about all those poor people we visit in countries many then recommend as cheap. Many of those people can't afford to travel. They maybe take a 1-2 days trip every 5 years. Or not at all.
Imagine, for instance, that in Romania (my country) there are people living with the minimum wage – which is around 1100 lei (which means LESS than $300 / month). And, believe me, that's not a lot. For instance, I used to pay 250 EURO (almost $300) just for rent for a studio – not even a 2 rooms apartment. Ok, you may live with your parents – but the rent was just to give you an idea of the prices in Romania. Though there are things that are a lot cheaper than in other European capitals, live in Bucharest isn't easy.
Don't even let me start to tell you about the people in villages – that usually have even lower pensions, or make a lower income (their "luck" being that they have some food from the land they are cultivating and several products such as milk, eggs from the animals they raise). So no, not can afford to travel.
And it's not only about having money to travel, it is also about being able to make money while traveling.
Again, there are many articles containing ways to make money while traveling – launch a blog, put ads, use affiliate codes, get free stays, teach, sell photos, etc. But what happens, for instance, with someone who doesn't know English? All of a sudden the possibilities are limited. A lot. (For instance, many people teach English. Who would be interested in learning Romanian? Or Armenian? Or… Many other not so famous and widely used languages? Even if there were people interested, they would definitely be only a few.)
Also, not many people would like to be sort of a freelancer. To constantly having to find a job, to not knowing if the client will pay or not, if you'll have deals and money for rent and food for the next month, etc. The list is really long.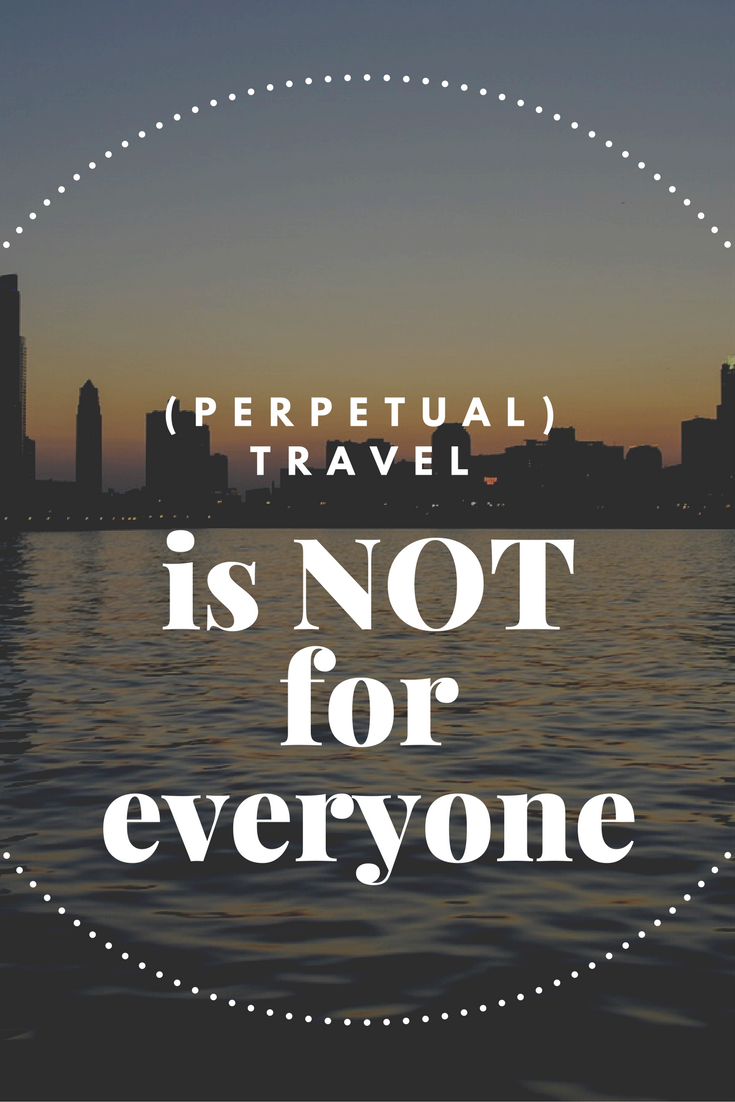 Travel as a lifestyle is a choice not many would make. The age factor
Again, I know people of all ages who are perpetual global travelers. I keep in touch with them online, or met some when we were in the same city at the same time.
But, traveling as a way of living isn't a choice everyone would like to make. Apparently, it's something Millennials do – according to a recent study. And indeed, I know many people who are in their 40s or 50s who don't see themselves as travelers. They like the comfort of their home – and they just prefer to go on vacations, weekend trips, etc.
Moreover, due to the lack of money, place where they live and, yes, sometimes age, some people don't travel at all. Not even on vacations. Perhaps it's hard to imagine, but you can see many people from small cities/villages who've never been in another city. Or who just go, once a year or every other year, to visit a relative in the next village. Yes, it's a way of life. And they are happy like that. Maybe not all of them, but for some of them, that's the only life they know. And the life they love. With the good and the bad.
Travel as a lifestyle is a choice not many would make. The culture factor
I recently met a famous traveler and we were talking about this lifestyle. As we come from different cultures, she was telling me about her country and how people there, from the moment they land their first job, they start making loans and buy a house, a car… .form a life there. They don't think about saving money – or that perhaps making long term loans might stop them from living differently.
But just as she wanted something else for herself, those people choose a different lifestyle. Again, they travel, but they understand traveling in a different way.
In my country many people are surprised to find out about people who travel on a perpetual basis. And please don't think that I'm only referring to older people. No. I know people in their 20s or 30s who don't get that lifestyle. And in their 40s. It may be because our background, or it may be of how they were raised, or… In the end, it does not matter. The thing is, they wouldn't like to live like that.
Safety
Sometimes, yes, people are scared to travel. It may be because some articles they read like this recent material: British tourist 'gang-raped' in Dubai faces jail for having sex outside marriage (or an article with a similar case from a few years back). Some read about travelers who disappear.
Others are just scared given the "reputation" of a place/country. And it's not necessarily a prejudice, it's news and data. And there are also happy cases – and many articles written by travelers who show that a place/city/country is safe (or they had no issue) regardless of the way it is seen and promoted (as unsafe).
Lastly, there are people who wouldn't travel because of the recent and numerous worldwide (terrorist) attacks. I mean, my husband was in Paris when the last terrorist attack took place. And our godfather left Egypt a day before the bloody events a few years ago. And I could go on and on with the list – of personal examples.
In fact, as a fun story, we have friends who've asked us (again, people in their 20s, who like to travel otherwise…) if Andrei will continue to do his job and travel (he is a frequent business traveler).
If not traveling because of fear is a solution or not, if not going somewhere else either, instead of those targeted places, is a solution or not, it doesn't matter. What matters is that some people choose not to travel. People from different parts of the world, different ages.
Some people don't travel due to health issues
I know that there are people traveling with chronicle diseases. Or in a wheelchair. But, again, that's a choice. And some people don't want to travel like that. And, believe me, I know what I'm saying, as I have some health issues that impede me to enjoy a summer trip to the sea – I can't swim… go to the beach in a bathing suit – I can't go hiking, etc. And I had years when I couldn't walk – so traveling was out of the question.
Priorities
Just as some people dream of a life spent traveling, other focus on their career. You don't become a good lawyer or a great doctor over night. It takes years of study and a lot of practice. If you want to make a name for yourself in several domains, traveling isn't always possible. Yes, you can go with various NGOs and help people, as a doctor, but again, that comes after years of practice. And doctors and lawyers aren't the only people focused on careers. You can want a career in any field you are passionate about – usually, that would imply dedication and less travel. (again, not ALL fields).
Not everyone wants to travel on a permanent basis
It's not that they don't understand this way of living, it's just that some people wouldn't want to live like that.
They might like to travel on a short basis – vacations, trips, etc. – but not as a lifestyle. And it's their choice, and one that should be respected.
(Permanent) Travel is a lifestyle. Not suitable for everyone. I mean, who would pick up the garbage if we all traveled constantly? Who would work in factories? Who would make sure we have light? And trains taking us from one place to another? And airplanes? Who would fix our cars? Who would treat us if we needed help? Who would produce food/ingredients? And so on and so forth. Yes, as strange as it may seem for some, there are people out there who don't want to travel and people who would like to travel but can't.