Travel insurance? Yes, a must!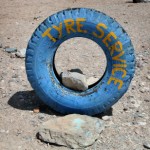 Traveling is about… well, traveling. That means visiting a lot of places – in your own country or abroad. When going in your own country it is simpler – you know the language and you can usually solve almost anything. And if you don't know how, you may have friends who do. In another country… well, that's a different story!
From health to transportation… you may encounter a number of problems. Do you want those problems? Of course not. Will they appear in any trip? Most likely not. But what do you do when you don't have a travel insurance? You have to solve it all on your own. And that's not easy.
That is why for me travel insurance is a must. It is better to be prepared for than not and encounter problems. And it is not even something expensive. Another important reason to have a travel insurance!
Money wasted, if problems don't occur? No, money invested! If any problem appears it will cost you a lot more in order to fix it. And you might not even know what to do, thus you will even waste time. On the other hand, if you have travel insurance you are safer. You usually get a contact number and you simply pass the problem to them – or at least a big part of it :). Simple.
That is why along with the GPS, I consider travel insurance a must in any trip.