How to Pack Light for a 2-Week Europe Summer Trip
Packing for a European adventure can be daunting, especially if you want to travel carry-on only. However, with some planning and packing hacks, you can fit everything you need for 2 summer weeks in Europe into a single bag. This article presents you tips on how to pack light for a 2-week Europe summer trip.
I have included tips and recommendations for essentials to pack for a 2-week trip to Europe in the summer – even for different types of trips!
Why Travel Light?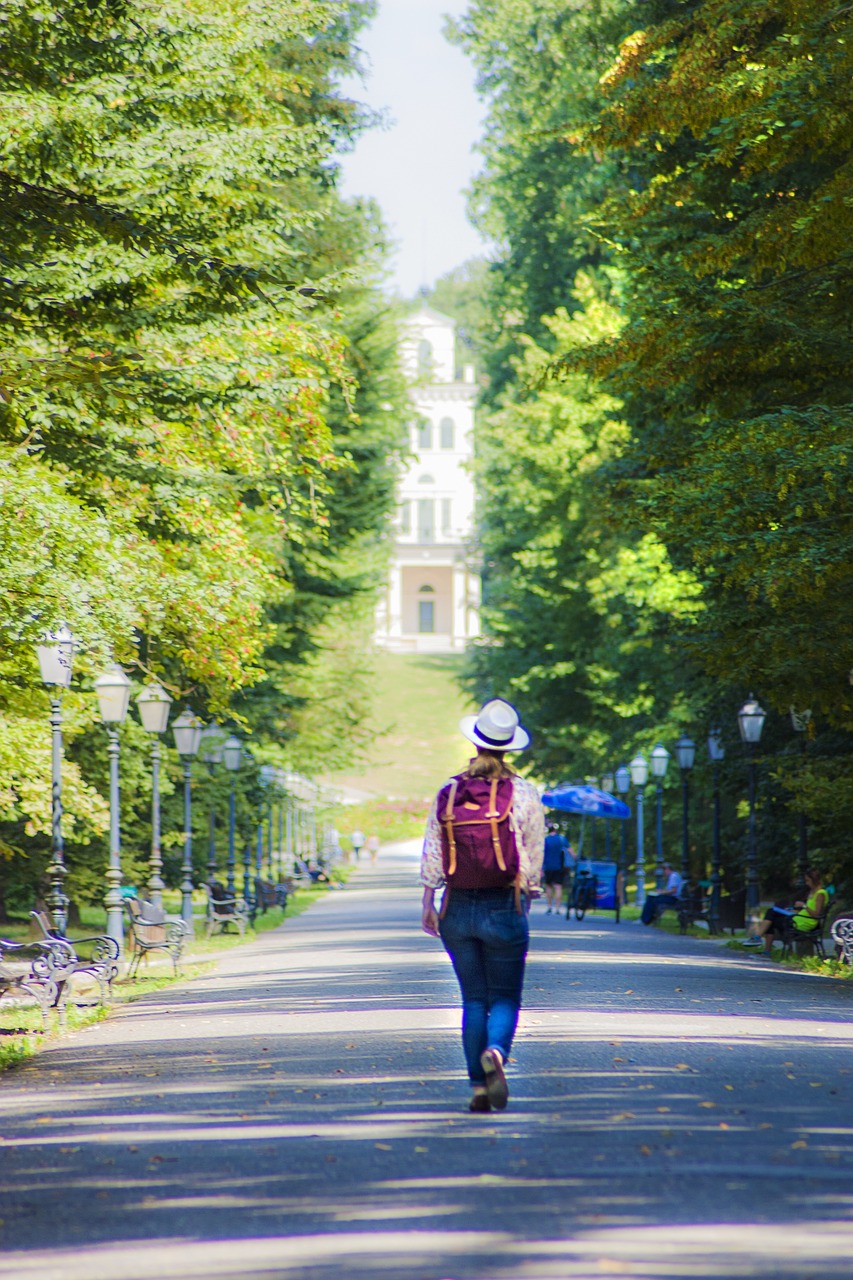 Packing light has many advantages when traveling around Europe.
If you take a multi-destination trip to Europe in the summer, you can quickly move between destinations without lugging around heavy luggage. This gives you more time to explore.
You may not know this, but there are travel attractions in Europe where you cannot enter even with a carry-on (it happened to my husband in Milan, at the Dome). And with the multitude of attractions in Europe, including these best 95 UNESCO World Heritage Sites, you want to take as many risks as possible.
Another benefit of traveling with a carry-on only is that it's easier to use public transportation like trains and buses. No more hauling huge suitcases up and down stairs!
You can walk or bike freely without being weighed down.
You will avoid pricey checked baggage fees on low-cost airlines within Europe.
Less stuff means less stress – even from a safety point of view: less bags to take care of.
How to Pack Light for a 2-Week Europe Summer Trip
Keys to Packing Light
Through trial and error on several trips (as I admit I am more of a better be prepared for anything type of gal), I discovered some clever tips for packing everything in a carry-on bag. Here's what worked for me – some tips that you can also follow to minimize your belongings without sacrificing comfort on a 2-week European vacation:
Stick to Carry-On Size
Opt for a carry-on-sized bag no bigger than 45 liters. This ensures your bag always stays with you and fits in overhead bins. A backpack is ideal for cobblestone streets.
Make sure you check in advance the requirements of your air carrier!
Pack Clothes Minimally
Next on this list of packing hacks for traveling light in Europe is the wardrobe.
Plan a versatile capsule wardrobe in neutral colors that mix and match. Stick to essentials like 2 pants, 5 shirts, layers, and underwear for 2 weeks.
Roll clothes to save space.
Limit Footwear
Bring only 1 pair of walking shoes plus flip-flops/sandals to alternate. Shoes take up lots of room.
I check the weather in advance and during the summer I usually only take a pair of sandals. The maximum possible is to pack a pair of light walking shoes or something comfortable if they say it will also rain.
Use Smaller Toiletries
One of my best tips for packing light for a trip to Europe is to buy travel-sized toiletries and minimize liquids. Only pack essential makeup and skincare in small containers.
What I do is I book hotels where toiletries are included – so I do not carry anything of the sort, not even minimal.
Make-up and Jewelry
As for makeup, I include 2 eye pencils and that is it. I choose 2 colours that I can match with the outfits and that is pretty much it.
The same goes for jewelry – one pair of earrings (maximum another one in my carry-on). I do not take bracelets or watches (I have my mobile phone).
Ditch the Electronics
Leave laptops and hairdryers at home. Only bring necessary tech like phone, camera, chargers, and plug adaptor (use a universal plug adaptor for Europe). Rely on your phone for reading, music, etc.
True, we have a small size laptop and it is very light, so when we travel together, we have it with us. But, frankly, I also gave up bringing my camera on some trips (I use my smartphone.)
You can also bring some earplugs.
Packing List for 2 Weeks in Europe in the Summer
Important note: this checklist can be adapted based on the type of vacation you are taking.
For instance, you will see that I have mentioned beach items. That is because many people go to the beach in the summer.
But that doesn't mean that there aren't any summer vacations that do not involve beach and swimming. I took so many of these! And for such vacations, you simply adapt the checklist: leave at home any beach-related items and see if you will need something different.  If you'll go hiking, for instance, you'll need different shoes etc.
In order to travel with a carry-on another great tip I have for you is to first put together EVERYTHING you would like to take on your holiday.
Then, see how much over the carry-on limit you are and try to analyse each item: Do I really need this? Can I use something lighter? Can I pack something else?
Think of the fact that a 2-week vacation will most likely involve you washing some clothes or paying for them to be cleaned.
Let's see the tips for packing light for Europe – what to include in your bag.
Use this carry-on-only packing checklist:
1 medium backpack – remember to check the airline's requirements!
Now, let's see the essentials to pack for a 2-week trip to Europe in the summer in this carry-on packing checklist:
5 t-shirts/tops
2 pairs pants
1 dress (ladies) – this is if you want to pack. You can choose an evening one if you plan on going to bars
Daily underwear,
Bras
1 pair of socks (men could pack more, if they are wearing shoes and not sandals)
Sleepwear
1 fleece jacket – but only if you know there will be cold weather in the evenings!
1 rain jacket shell or an umbrella. I admit, I prefer an umbrella and if I forget it, I buy one, if necessary.
Walking shoes – maybe wear them on the airplane and pack the
Sandals/flip-flops in your luggage!
Swimsuit
Basic toiletries – again the minimum required, if any.
suncream and after sun exposure creams,
1 towel/washcloth – for the beach, and only if you'll go to one, because most hotels will give you plenty of towels! (I never bring my own!)
a waterproof phone case – if you are going to the beach
Chargers, electronics
Prescriptions, contacts
Daypack/tote bag/evening bag – here it depends on you – if I get my camera with me, I use that bag for daily walks.
Passport, documents
Scarf, hat – I will gladly leave scarfs at home, but I will pack a hat:)
Remember to leave a bit of room in your carry-on for some souvenirs!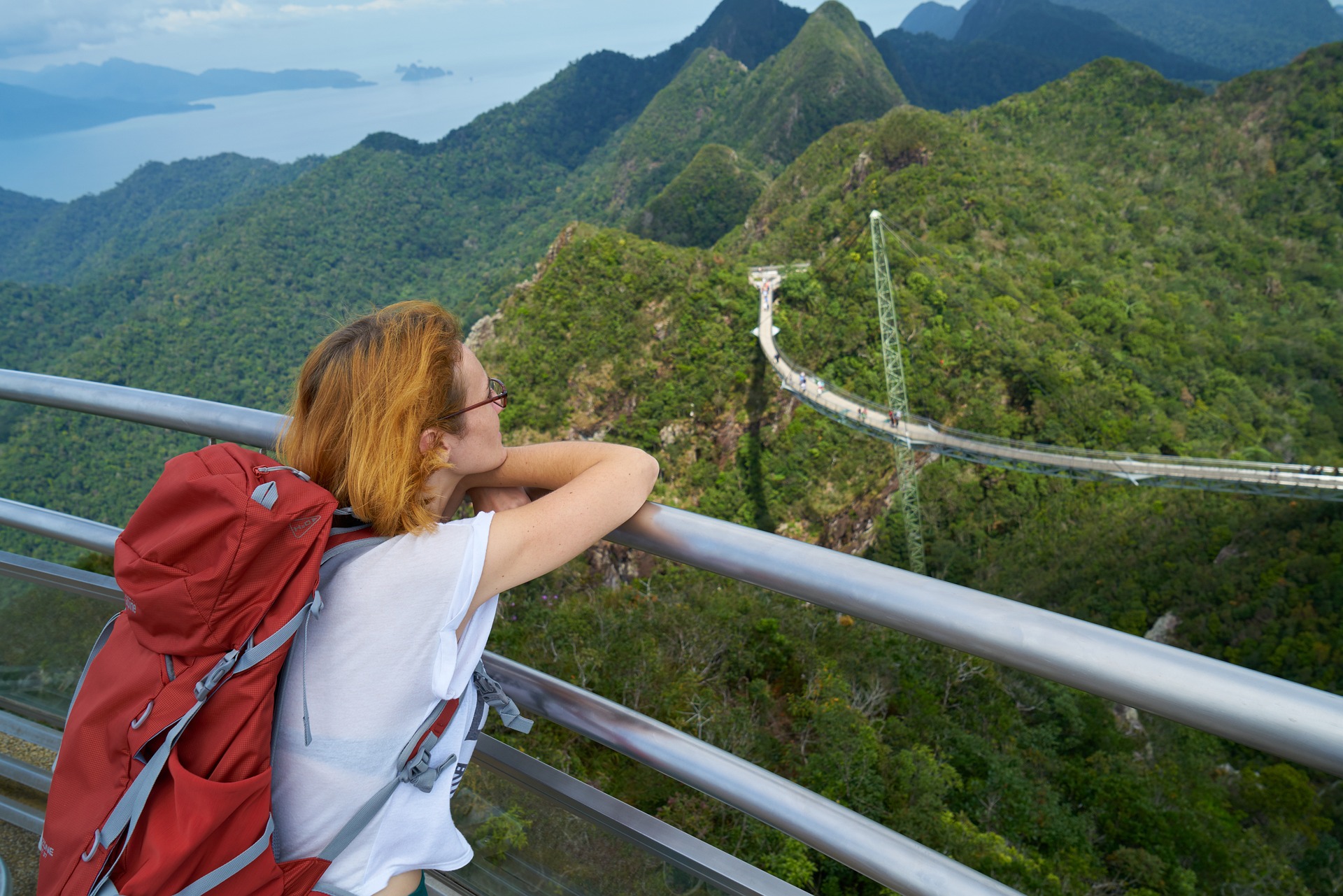 Conclusion
With some strategic packing, you can comfortably explore Europe for 2 weeks with just a carry-on! Follow these tips to travel light and maximize your experience.
If you feel like you do not want to wash clothes or look for some service, if you think you won't be comfortable without some of the items you would have to leave at home, then you might need to get a suitcase too and pay for it at the airline.
The list above includes the minimalist packing list for 2 weeks in Europe, and yes, it can be more than enough if you want to travel in a relaxed way!