7 secrets to NEVER go over your travel budget on your holiday
Money. The eternal issue when it comes to traveling. One problem that I see many people have is spending too much on their vacation – and then coming home with debts. Or not having money for the last days of their trips. Over the years I found a solution for this problem – and it helps me to never go over my budget. I'm sharing it today with you, hoping it will help you too in future trips. SO here are the 7 secrets to NEVER go over your travel budget on your holidaytravel tips in an article part of the series on this blog.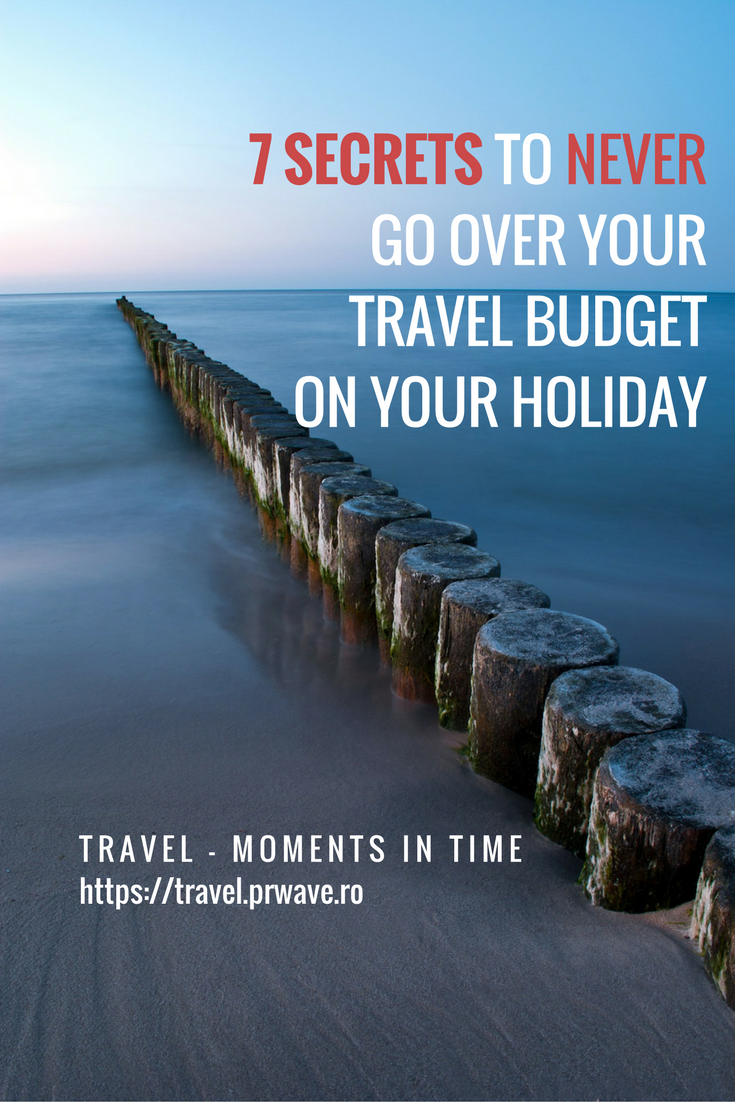 Here's how to know if you have this problem
You may think that this money issue isn't one you confront. And I congratulate you if you don't have this money problem on your travels. Believe me, I would love it if money weren't an issue for anyone.
So here is how you can spot the problem.
You got on your vacation/trip.
You start enjoying your time there. You visit places, you buy things. And I totally get you. I do it too.
And it's not cheap. For instance, in Vienna, with Wien Karte – aka Vienna pass – and its special offers, and I still paid up to 20 euro per ticket per museum. And I bought some small souvenirs for me, my family, and friends.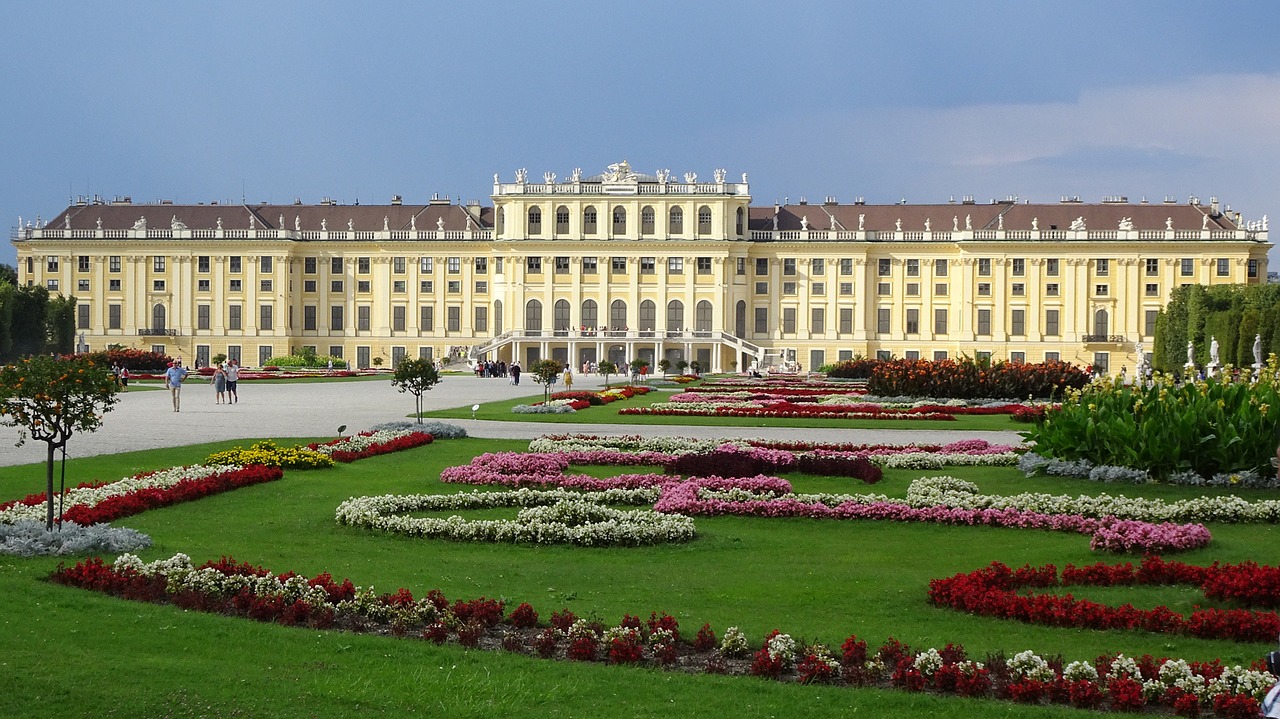 Many cities and countries aren't cheap. And you easily noticed that from the articles posted online, from your friends' stories, or from what you are seeing now, in the place you are visiting it.
Temptations
And there are so many temptations!
For instance, when I was in Vienna it was their sales period. Now, as you'll see below, it was a planned thing, but what if it hadn't?
As a side note, many of the shops I went to then are now present in my country too. Back then, they weren't. And, even if nowadays those brands are in Romania as well, don't imagine that we have the same collections here as other countries.
We might have some of the products, but many are different. And the materials vary sometimes – if we think about clothing brands.
So yes, temptations are everywhere.
But I'll show you how to give in to temptations and still don't over spend!
Problem
You want to visit many places. But it costs.
You see some things that you'd like to buy. You'd REALLY like to buy them. But each new acquisition comes with a price. And lowers your holiday budget.
But you are enjoying yourself so much that you don't realize.
It's toward the end of the holiday when your debit card is refused that you realize you have a problem. A huge money problem.
So, in short, you can have this money problem on your travels if you:
spend money without keeping tabs;
don't have a clear budget;
don't know how much you can afford to spend – per day or per activities (for example, you don't know how much you can spend on clothes, or on gadgets, souvenirs, etc.);
can't stop buying things/experiences without checking, once in a while, your budget;
you had no idea how much money you'd need for your vacation;
don't have a budget for (potential) emergency situations.
If you find yourself in even only a few of the situations mentioned above, then there is clearly a problem. And sometimes you may be lucky enough to come home without overspending, but in other occasions, you might not be so fortunate.
Solution(s) – Secrets
All problems have solutions. Including this very sensitive one regarding money on vacations!
And another important mention:
You DON'T HAVE TO TRAVEL ON A VERY LOW BUDGET TO AVOID MONEY ISSUES!
Traveling on a budget is not a bad thing. Don't get me wrong. What I mean is that in order to NOT overspend on your holiday, it doesn't have to be a budget travel. You may apply the solutions below for any type of traveling – including luxury ones. As long as there is a limit – no matter how high or low, of your budget, then these solutions are perfect for you! Oh, and you MUST USE THEM ALL if you want to prevent overspending in your travels.
Secret 1: carefully plan your budget
You may like this part of trip planning or not, but planning your budget is CRUCIAL. And not just throw some amounts on a piece of paper or on a computer file. No. Really planning your budget, taking in considerations the real amounts you may need.
For this, first of all you have to do some research. You can do it online, check some printed travel guides, etc. There are ways.
You have to find out how much everything costs. For instance, for my travels, I usually think of:
transport price(s) – as I travel by car or plane, mostly. That involves airplane tickets and potential additional costs – or gas (and I do a research to see the price in all the countries I'll cross), road taxes, etc.
museum/attractions tickets – usually I have an itinerary (which may vary, but I know the places that I really want to see);
souvenir budget;
food budget – how much does a lunch/dinner costs in a city – then make a total and adding some snacks;
shopping budget;
phone costs;
emergency budget (I'll get back to this below);
reserve/backup budget (I'll get back to this below).
Why an emergency budget? (Secret 2)
Simply. Because emergencies may occur. A visit to a hospital or clinic. The need to get home earlier or later (and changing a plane ticket isn't cheap). A new jacket or something if one is ruined. You get the idea:)
Why a reserve/backup budget? (Secret 3) – and one of the most important ones!
This is one of the budgets that I love. And it's there because you simply don't know what you'll find. Or want. So it's good to have a backup – and know that if you spend 100 more euro than planned, it is ok. You have them. I'm not an overspender. In fact, usually my husband spends more. BUT I like to be prepared. To know that, in some limits, I can buy something I see and like.
As a budget tip (Secret 4): when you work with an estimated budget, you work with prices you see now online. So, always add a little something extra. It's better to be left with some money when you travel, than to find that your estimated budget isn't real, isn't enough.
Secret 5: When you want to buy something, think first if you'll use that!
This is another great budget tip I have. Yes, things are appealing. They look great. But will you really use those? Or the people you are buying for will use them?
When I was in Vienna, in one of the souvenir shops in Prater I saw a beautiful carousel. It was 30 euro and I considered that to be a lot. I didn't buy it.
I dreamt about that carousel all night long! When I mentioned that to my husband in the morning, he decided to go there and buy it. And, while I still consider it was really expensive, I don't regret having it in my house. But we had that backup budget, so it was ok 🙂 So you see, you have to pick careful what you buy.
Secret 6: check your balance – keep tabs of the amount spent!
Ok, so you have your budget plan, and you know, in theory, how much you'll be spending.
Let me tell you this.
IT NEVER HURTS TO CHECK!
You may discover that you spent a bit more than planned. Or less – yay, more money for you over the next days, or to have when you get back home;)
When I travel, at the end of the day, I check my card balance and how much cash I have left. It takes a few minutes, and I know how much I can afford to spend in the future, if I kept my plan, etc.
Before being able to check my balance online, I used to make a list, in the evening, with all the costs of that day – food, attractions, things I bought, etc. Like this, I had a clear view of the budget – on paper.
Secret 7: stick on your budget!
This may be hard to do, I know.
For example, when I was in Vienna, I saw, at a souvenir shop, a dog that was laughing. It would make you laugh after a few seconds listening to it.
It was 28 euros. But we didn't have that money. I mean, we had them, but we needed to go in Germany too and knew we'd have other expenses waiting for us.
So we couldn't afford that dog. I still think of it. And regret not having money to buy it. And when Andrei got back to Vienna (with his job), he went to that souvenir shop. Twice, in two different travels. The dog was no more 🙁
But, on the bright side, we stuck to our budget limits!
As hard as it was, we refrain ourselves from spending more than we could afford.
It was not easy, but we resisted. And our budget wasn't hurt – and we were ok!
And that's what it is all about!
Establish your budget limits and stick to them.
So, to resume, the 7 secrets to never go over your travel budget on your holiday are simple: plan your budget in detail, never underestimate your costs, include an emergency budget, include a backup budget, before buying, ask yourself if that thing is really necessary, constantly check your balance, and stick to your established budget!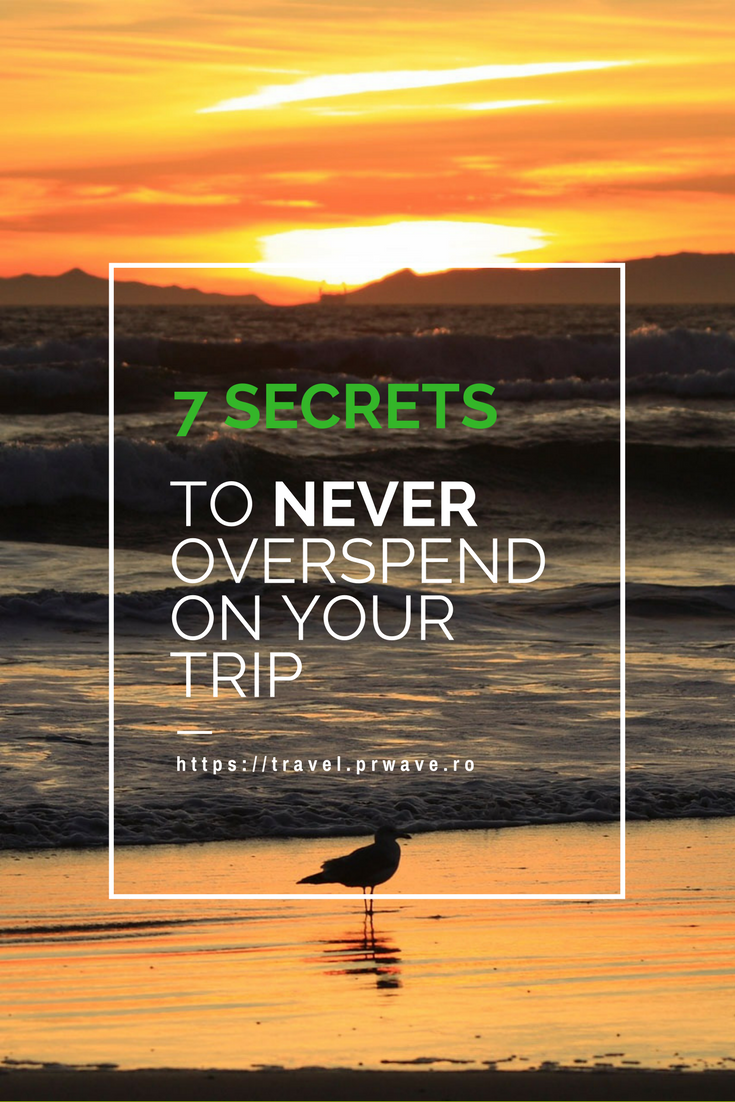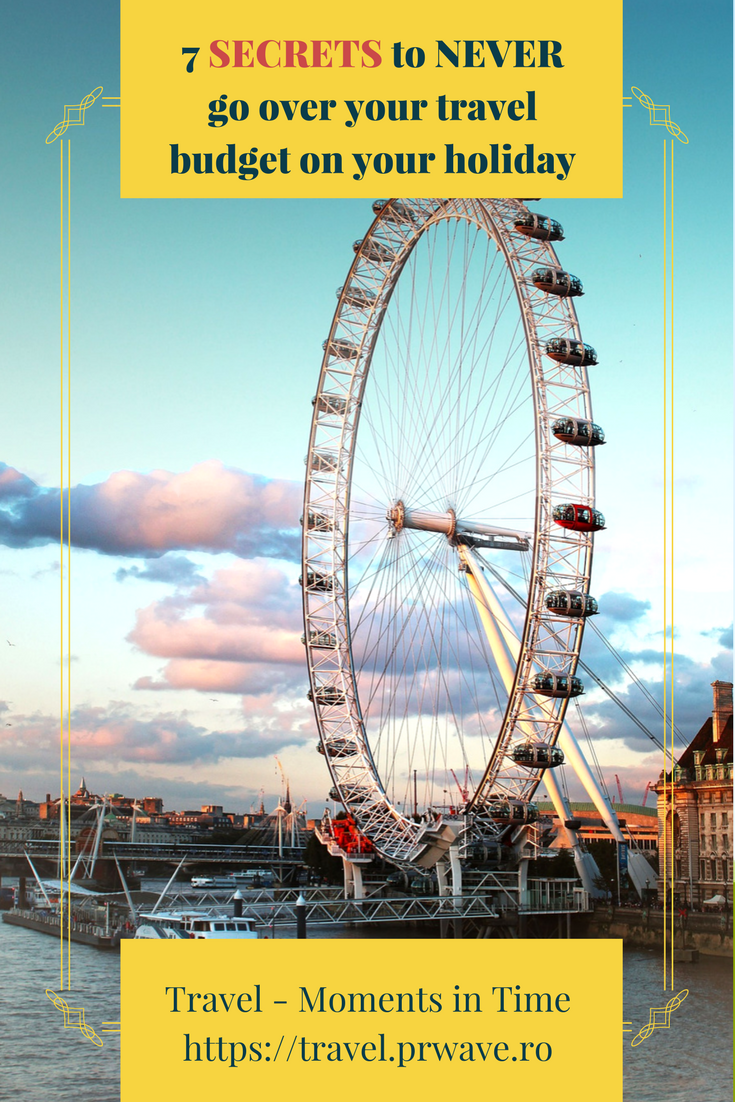 Save
Save
Save
Save