Plan a trip in advance or traveling on a moment impulse?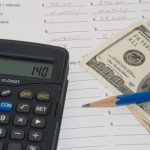 Most people like to travel. Some have the opportunity to travel more than others, but I for one don't know anyone who would not like to travel, see new places, meet people, enjoy sights, cultures and so on and so forth.
That big trip – that most call travel – usually take place during the summer vacation (or the winter one – depending on many conditions and preferences). Once a year – maybe twice if they're lucky – people start a journey that will take them where they want. How to plan this trip? In advance or from one day to another? Let's see both ideas at work.
Planning a trip in advance
Decide where you want to go and start seeking information and best deals. Spend a lot of time documenting on sights to see and start checking tour operators' sites, go to travel fairs in order to find best deals. You can also choose to plan your trip for yourself and start booking your hotel using an online service – like Booking.com (which I recommend for I've always got the best deal this way) or others.
Planning a trip in advance and knowing stuff about the places you will visit does not ruin the surprise! You will always discover interesting stuff on site.
Last year I took a trip to Vienna. 9 days (of which 2 on the road). I documented on the city and places to visit. I came up with a plan that would allow us to visit as much as possible but also to allow some spare time for fun, interesting, unexpected monuments and sights / places. And yes, we've visited everything we have planned and then some more! Planning ahead helped us have some idea on what is available for visit – for instance, knowing that museums are closed on Mondays, this day was set as a shopping day.
Planning ahead (knowing very well when we wanted to take our vacation) helped us get an amazing offer from a hotel via Booking.com. So in the end we had only to gain from planning ahead!
Going in a vacation on a moment impulse
Sometimes you may come across an amazing offer from a travel agency or who knows how else. It doesn't take much to say "yes" to that opportunity. It happened to me too – a week at the Black Sea some years ago, at the beginning of summer. But I still bought the vacation tickets in April, even if it was planned at the end of May and beginning of June. I guess this qualifies for a planned trip, right? I thought so too 🙂
A vacation "on the spot" is like making a decision today that you will leave the next day or in the next couple of days. It's all about spontaneity, right? But does it work for a two week vacation? Can you simply make a decision and go with the flow?
I think this approach is more suitable for a short trip – for instance a getaway weekend, or a one-day-trip. Ave – my dear husband – made me such a surprise: he woke me up in a weekend and took me to a Romanian monument – we've shared the experience here.
I think it's better to plan a trip in advance: you have time to prepare correctly and take everything you need, you have time to prepare for what you will see and so on. It's easier to go for trip to the seaside and plan to do nothing else but relax and enjoy the sun; however, a trip in a historical city with many monuments and/or places just waiting to be discovered involves a lot more planning and attention – therefore more planning time.