My 7 Links – a blog synthesis: it's all about travel
Yesterday I was invited by two bloggers – Michael and Marlys from Easy hiker and Isabella from Isabelle's Travel Guide to post "My 7 Links" in Tripbase's series.
I was honored to be nominated – thank you both – and now the hard part comes :): choosing those 7 posts that deserve to be remembered here. I checked my stats, I took some time to think about the most perfect post in each category so, no more talking! Here are the posts!
My most beautiful post
This is a hard one to choose. I love each post I write for it reminds me of special places I've visited. Of all the 7 links, this is the most difficult to pick up. I have to nominate one though so I choose Splendid trip at the sea. It's a very personal post and I'm always thinking with love at these moments spent with my husband and our dog on the empty beach. Just us, the seashells, and the birds.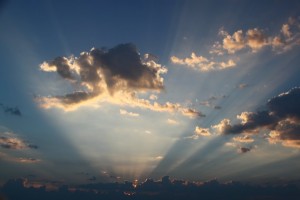 My most popular post
Here's a funny thing! There's a tie between 2 posts!
A very recent one and an "older "one. The old one is The road where it is illegal to fasten you seatbelts and drive below 50 km/h.
The new post is on my son, Eric – A new traveler in the family: meet Eric Radu Cristian. Yes, a very recent post but a traffic record on the the day it was published (meanwhile, yesterday, when info on Bled castle was published in an article by Lavinia become the busiest day on blog).
So a curiosity and a very-very personal post are the most popular posts on blog!
2nd place is occupied by a very dear series, possible only with the help of my online travel friends> The series is That special place and there are three posts – 1, 2, 3. Hope you have read them all – they are indeed special.
My most controversial post
There's no doubt here! A post on smoking will always be controversial. I started from a news, analyzed the situation as objective as possible, mentioning however the experience of simple walking for a non-smoker and I received lots of comments (on blog, but mainly on my Facebook accounts, especially on my personal one, not only on Travel – Moments in Time's Facebook page). So here it is: my most controvestial post: To smoke or not to smoke outdoor: the New York situation. What's next?
My most helpful post
I have several posts with tips and tricks on my blog. Maybe the most comprehensive post on a theme is How to make the best of a city visit: travel tips – money, accommodation, transportation, shopping etc. so I'm nominating this post as the most helpful post. The others are useful in a given city – for instance Vienna – or in a given situation. Of course, I'm recommending them all :P.
From the point of view of traffic, just as visited is the post on shopping in Vienna, an analysis on what to choose: famous Mariahilferstrasse or outlets. Shopping in Vienna: what to choose: Mariahilferstrasse or outlets near Wien?
A post whose success surprised me
Papanasi – a special recipe of small cottage cheese dumplings Yes, a post on food, a special desert from Romania, a desert I like to make. I've cooked papanasi for a number of friends, for my husband of course and I've always received only good words. I'm so looking forward to the moment my son will be able to eat this dish and tell me what he thinks!
A post I feel didn't get the attention it deserved
I must admit I am rather sad that a post with a debate proposal didn't had the success I was counting on, didn't had too many comments. It's a post analyzing fear and travel: Are you scared when you travel? How much fear is good?. Maybe with this selection the post will have the attention it deserves :).
The post that I am most proud of
I'm proud of each and every post I wrote on the blog. I'm also thanking all the contributors for their lovely and interesting articles. Choosing a post I am most proud of is just as hard as choosing the most beautiful one. Hard beginning and a hard end.
But I have to choose something if I want this post to get published, right? I don't know if it's the perfect choice, but: The most important thing as a traveler – the golden rule.
However, due to it's sentimental significations, I'd have to nominate an article on Prater – famous amusement park in Vienna. I really enjoyed the time spent there, I have many dolls from there and I want to go back and try some other attractions! Prater, Vienna – the park where you can spend hours and hours having fun
Ok, it seems that the list is done. I hope you'll like the posts I chose.
Later edit: After finishing and publishing this post I was thinking that I am proud, very proud of another post. My second post on blog – the first being the one announcing the blog and it's idea. The second post however is the one that got me started, the beginning. A post on a curiosity from Vienna, something I discovered and thought to share: Jungferngasse – the street so short it has neither door nor number. And yes, this is a personal reason, not necessary the most interesting post, the most useful one etc. It's the post that always reminds me of the beginning, a very special post, like the street.
Now I'm inviting some other bloggers to participate, to nominate their 7 links. So,