Tour of country (countries) or vacation in a single place?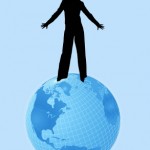 Today we have many different options to spend our spare time and vacations. Of course everything is limited by the workplace (how many days and in what time of the year) and finances (the (in)famous required budget and available resources).
Alternatives? Tour of one or more countries or visit a single place. Let's see pros and cons for each alternative.
Tour of one or more countries
– PRO: an opportunity to see many places on a tour made by a professional – it's not easy to choose what to see when you visit a place. Sometimes you might have not the necessary time to document. Even more, you might not know those special places that are not recommended in travel guides, but that an agency offered tour might include.
– PRO: opportunity to visit one or more countries at a glance – now seriously: do you have the security of tomorrow? Are you sure you'll be able to visit all the places in all the countries you dream of in your lifetime? Now, if you're a traveler and/or you know you can afford to travel it's one thing, but not all the people from all over the world have these opportunities. Under these circumstances it is safer to choose a tour. Besides, a tour involves a guide and stories, information and so on that you might not find out otherwise.
– PRO: someone else is the driver – if there's a plane- or bus-based tour someone else is the driver, and you can simply sleep in the bus or admire the view. Of course the ideal is not to have motion sickness, since this can have a negative impact on either means of transportation.
– CON: too little time to properly visit everything – unfortunately this is more than true. You don't have the time to stay in a place for as long as you'd like. You are in a rush, trying to see as much as possible. Then there is a single, inflexible schedule – which includes touristic objectives for all tastes.
Visit a single place/town
Of course, the biggest advantage is the available time to properly visit the objectives you choose. If you don't choose a tour, you are free to make up your own program and see whatever you like for as much as you like. Of course this means you have to do a lot of documenting by yourself, but that's part of the excitement of travel preparations.
It might seem that there are fewer advantages in visiting a single place, but the reality is a bit different.
I don't know, however, if there is a perfect solution for everyone. I think everyone makes a decision while keeping in mind the pros and cons for each alternative. You also have to consider the available budget, the place where you are traveling to (for instance if you're from Europe and you go to Japan you should think about when and if you will ever get back there; based on that, you choose whether you only visit a single town or, if possible, more of them).
What kind of trips did you make? Large tours (several cities/countries) or a single place at once?