Michael from Easy Hiker invited me to tell you my ABC's of travel. This tag is for the travel bloggers – and I'm glad I was invited to answer. So, here's my ABC's of Travel.
A: Age of first international trip: I guess many could laugh for I was old – compared to many other travelers – when I made my first international travel. I made a very-very short trip to Bulgaria – one or two hours and later a full day – and then, later in 2008, my husband and I went to Austria (Vienna) and then to Germany. I had 26 years.
B: Best (foreign) beer: I don't usually drink – a glass of champagne on New Year's Eve qualifies as much J. I tasted however a beer in Germany that I liked. It was Becks with lemon flavor. I bought some at home too – and sometimes I share a glass with my husband or with our friends.
C: Cuisine (favorite): Not that I want to sound patriotic, but given that I didn't visit too many countries, I have to stick to the Romanian cuisine. After this comes the German cuisine (I love Wiener schnitzel).
D: Destinations, favorite, least favorite and why: Favorite is definitely Europe – Austria and Germany (my roots are there and I love the spirit, the places, the sights and people!). My least favorite is the Arabic countries – never been there but the way a woman is seen there doesn't make me want to visit them. From the countries I have seen, I cannot say I disliked any.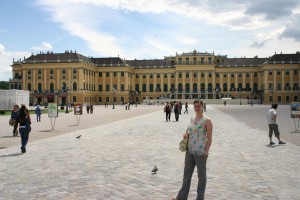 E: Event experienced abroad that made you say "wow": The Schoenbrunn Palace and its Zoo in Vienna. Really happy animals and an amazing palace. Yes, I know there are many other great places, but I simply loved it here, and I also found out some interesting curiosities.
F: Favorite means of transportation: Definitely the car. Of course, you cannot take it everywhere, but in Europe it is rather accessible and I comfortable to go by car and I simply love traveling by car.
G: Greatest feeling while travelling: Here I have to say I share Michael's opinion: "The excitement of discovering and experiencing great new places." It is always lovely to discover a city, a town, a country or even a museum you already visited. I cannot wait to show my son the places I saw and to experience new and great places together with my family.
H: Hottest place travelled to: Oh, I so avoid traveling to hot places due to the fact that I don't cope well with heat. I always plan my travels in order to avoid heat so… no place to mention here.
I: Incredible service experienced and where: I cannot say we didn't have a good service somewhere. I never went to either all inclusive or 5 star hotels. But I was really impressed by the Zipser hotel in Vienna.
J: Journey that took the longest: The trip back from Germany (near Mannheim) to Bucharest – 23 hours, almost non-stop (save a few breaks), by car – my husband drove. Not an experience to try again. Not something ANYONE should attempt.
K: Keepsake from travels: Oh, I like to collect souvenirs. I have many fridge magnets, I have several keychains, a wooden jewelry box and many more. I shared some of them in the dedicated category – travel souvenirs and I'll keep sharing them. I have to admit that a precious souvenir is a red matrioska doll – offered to me by a friend and received in the morning of the day Eric was born.
L: Let-down sight, why and where: I wasn't let down – so far 🙂
M: Moment where you fell in love with travel: When I went on vacations with my mother when I was growing up. I always liked to travel – did that within my country.
N: Nicest hotel you've stayed in: As I already mentioned – I don't have a big experience, but I liked Zipser Hotel. An interesting experience was at Herren Haus in Germany.
O: Obsession—what are you obsessed with taking pictures of while traveling: I admit I like to enjoy the view and only afterward to photograph it.
P: Passport stamps, how many and from where: None – I started travel in Europe after Romania entered the European Union and I've never been to a country outside EU. Now that's a surprising answer – right?
Q: Quirkiest attraction you've visited and where: The oldest glacier in the world. A funny road – and an amazing experience – to go from +24 degrees centigrade to -10. And we had only one and a half hour to visit the glacier and the cave, since the dog was in the car – which we left half in the sun.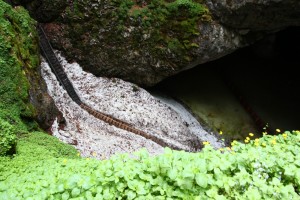 R: Recommended sight, event or experience: The Apuseni mountains with all their caves and special places, including a fossilized snails mountain wall.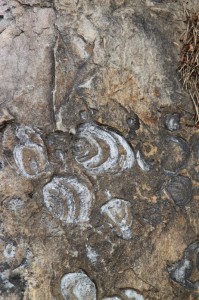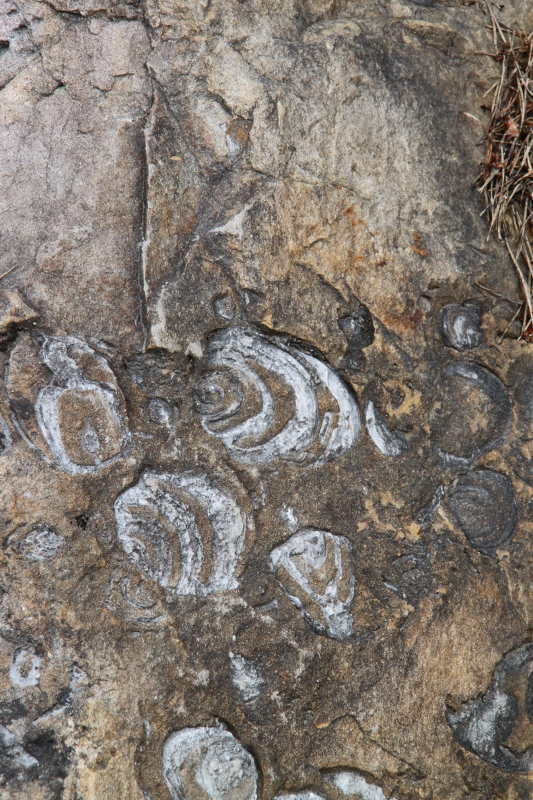 S: Splurge; something you have no problem forking over money for while traveling: Buying something I need for the house :).
T: Touristy thing done: Of course – visiting museums.
U: Unforgettable travel memory: First visit in Vienna.
V: Visas, how many and for where? None.
W: Wine, best glass of wine while traveling and where? As I already mentioned I don't drink. So I really don't have an answer for that.
X: eXcellent view and from where?: Also the Apuseni Mountains, Romania. Amazing views. Also Vatra Dornei and Dornei Mountains from Romania.
Y: Years spent traveling? I'm not a seasoned traveler. I traveled in my country since I was several months old. In other countries I only traveled since 2008.
Z: Zealous sports fans and where: Steaua – football team, Romania.
I'd be delighted if
Gray – //solofriendly.com/
Simon – //www.wild-about-travel.com/
Abby – //thejungleprincess.com/
Diana – //www.dtravelsround.com/
Alina – //traveltweaks.com
Silvia – //trippando.wordpress.com/
Cumi & Ciki – //cumidanciki.com/
will have the time to share their ABC's of travel. You're tagged 😉
Later edit: it seems I missed Gray's post, so I'm adding to the list Cameron and Nicole  – //travelingcanucks.com/