Girovagate – 7 wonders of mine – 3rd prize in the contest
Yes, the contest organized with Silvia Ceriegi from Trippando offering prizes at Hotel Acacie in Elba Island is over. The winners were announced and, as we mentioned in the rules, the three winning posts are republished on this blog and on Trippando.
So today I'm inviting you to read Alessandro Bertini's – author of Girovagate – winning post in the #momtripelba competition.
7 wonders of mine
"Take me to my beach"! Just like the refrain of an All Saints' song, soundtrack of an (un)forgettable film with Leonardo di Caprio, "the place where I love to be" is a pure shore. In every season, at whatever latitude. It doesn't matter if there's sand or rocks, stones or pebbles. I think I always have had a true, intensive, deep passion for it: the soft touch of the sand under my feet and the smell of the saltiness rising up from the tide simply make me happy 🙂
Since when I was a child I used to stay all day long in the sandy beach of Igea Marina, on the Adriatic Riviera, during my family's holidays, a couple of weeks. In that time "beach" meant playing bowls, rackets and soccer or building something similar to a sand castle (this kind of sculptures was not "my way"…). Sometimes my father took me from my legs and traced a path with my back for small glass balls competions….!
Growing up this feeling with the beach and the sea didn't stop and together with my girlfriend I have seen several wonderful places wandering around our wonderful Italy and sometimes around the world 🙂
Wich one I love the most? Everyone, I swear.
We prefer the solitary beaches, far away from the the crowd. Those ones you cannot find easily.
Anyway…. I actually love them all!
I was at the seventh sky where I saw for the first time the colors of Cuba
(Ero al settimo cielo quando vidi per la prima volta i colori di Cuba)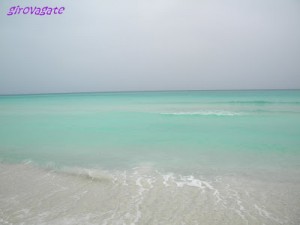 and didn't imagine how amazing could be the wildness of Portugal.
(e non immaginavo quanto può essere sorprendente la natura selvaggia del Portogallo)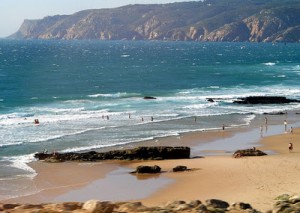 Croatia! Lot of small beaches, clear waters.
(Croazia! Un sacco di piccole spiagge, acque trasparenti)
I'm congratulating – again – all the winners in the contest – may you all have fun at the hotel 😉