Taste of Greece and Turkey in one place
Guest post by Ela Krawczykowska
Sun, fun, beach, parties all night and a mixture of different culture – welcome to Cyprus! This tiny island floating on the Mediterranean Sea is a top destination this summer. Its cultural influences definitely come from the west, but it also has a lot of influences from surrounding Greece and Turkey, which makes it a unique place – small, but with character!
Although Greek and Turkish are the official languages, English is widely spoken, as Cyprus is a former British colony. The best time to go to Cyprus is in summer months, so from June to September. If you like really hot weather, August is the peak of Cyprus' tourist season and the temperatures are very high, nearly 40 degrees at times. On the other hand, accommodation prices go up in August, so it really depends on your budget.
The island is probably best known for its nightlife and gorgeous beaches. Main cities like Nicosia, Larnaca, Limassol or Pathos, are full of bars, restaurants and nightclubs, which are opened all night. However, the premier nightlife location of Cyprus is a town called Ayia Napa. It has even been compared to Ibiza in Spain! Except of nightlife, Cyprus offers amazing, sandy beaches you can relax on after a long night!
Except of clubbing and laying on the beach, there is obviously plenty of stuff to do and see in Cyprus. For those who like active holiday – there are a lot of facilities for cycling, sailing, swimming, water sports and even golf! Those who like sightseeing should go to the capital, Nicosia. Preserved Venetian walls are surrounding the city, the dividing line with the Turkish parts of Cyprus is there, as well as the beautiful Old City with UNESCO World Heritage sites. Some of the most interesting and worth-visiting museums are the Cyprus Museum, showcasing the best of Cypriot archaeology the Byzantine Museum, which has one of the world's best collections of Orthodox icons and the National Struggle Museum, which documents the history of the Cypriot independence movement.
Eat, drink and be merry! For more information about travelling in Cyprus visit mydestination.com/cyprus.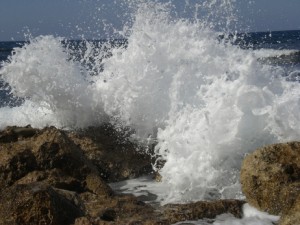 About Ela
Ela is a London-based freelance journalist from Poland. She loves learning languages, travelling, music and exploring different cultures