Top ten interesting cities to visit in 2012
Sometimes you want to visit something out of the ordinary, something not very well known or a new destination, not always promoted by travel agencies. Here are 10 cities to visit in 2012, unusual cities featured in two of the most well known tops in travel industry.
So, if you are looking for something interesting, these are the 10 cities you must visit in 2012.
10 Girona, Spain – An Europe city but most important an easy-to-get-to beach getaway from Barcelona.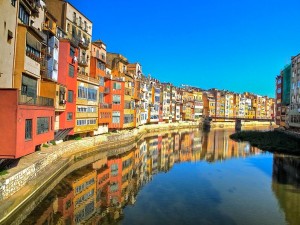 photo by Infernalfox on Wikipedia
9 Orlando, USA is hosting the 61st NBA All-Star Weekend  (25 and 26 February) so you'll have sport combined with parties and interesting contests.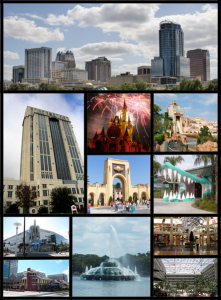 photo by Rackas321 on Wikipedia – Orange County Courthouse, Orlando, Journey to Atlantis, SeaWorld Orlando, Orlando Skyline, Walt Disney World – Fireworks, AmwayCenterFirstGame, Universal Studios Florida Gate, Gatorland entrance -Florida-23Feb2006, Orlando Lake Eola, Orlando international airport atrium, The Mall at Millenia, Orlando Railroad Depot05
8 Fukuoka, Japan is a feudal Japanese town and a perfect destination or those wanting to visit something else besides Tokyo and Kyoto.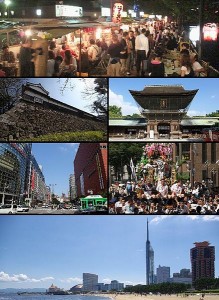 photo is a composition by Kyoww on Wikipedia
7 Muscat, the capital of Oman. "Muscat is the focus for the revamp, with cultural events, luxury accommodation and aquatic activities taking centre stage. This year it's all about Qurum's trendy designer outlets, Old Town souks and wacky water sports enlivening its coastline alongside traditional dhows. Muscatis are still genuinely interested to see visitors, so much so that first-timers might have the odd feeling of returning to the house of an old friend." (LonelyPlanet)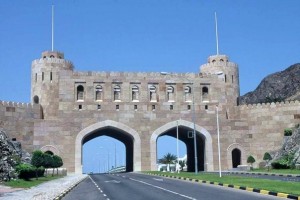 photo by Pranav21391
6 Darwin, the capital city of the Northern Territory, Australia seems to be an interesting destination with different markets, wilderness areas just down the road , lovely night scenes and restaurants.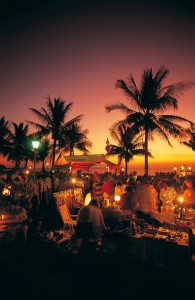 photo source Tourism NT
5 Bay of Fundy, Nova Scotia – a perfect place for those looking for a relaxing area. This, according to Wikipedia, is a bay on the Atlantic coast of North America, on the northeast end of the Gulf of Maine between the Canadian provinces of New Brunswick and Nova Scotia, with a small portion touching the U.S. state of Maine. Some sources believe the name "Fundy" is a corruption of the French word "Fendu", meaning "split",while others believe it comes from the Portuguese fondo, meaning "funnel".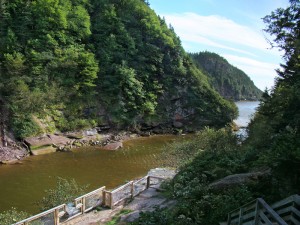 photo by Tango7174
4 Chongqing, China a 19th-century town that was, however, rapidly modernized so it became an alternative destination for tourists all over the world.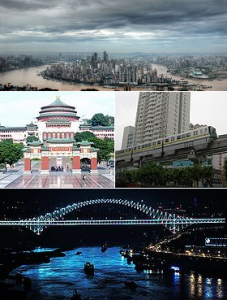 photo by ASDFGH
3 Curaçao – an island in the southern Caribbean Sea, off the Venezuelan coast that is affordable and lovely!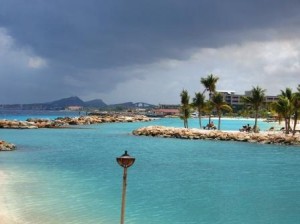 photo by Alexflink
2 Cádiz, Spain is in fact the Ibero-American Capital of Culture for 2012 – the first time a European city has held the honour. The city hosts also a 10-day bender of drinking, singing and dancing festival and has many other attractions. Also Cadiz is one of the oldest continuously-inhabited cities in Europe.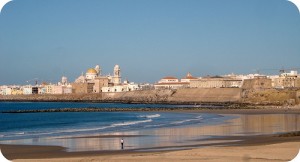 photo by José Ra. Portillo (Zifra) on Wikipedia
1 Guimarães in northern Portugal, this city the European Capital of Culture in 2012. "The old city is a beguiling tangle of medieval, red-roofed, colonnaded buildings, punctuated by awe-inspiring mansions and palaces, and centred on a spikily crenellated castle." (as pointed out by LonelyPlanet)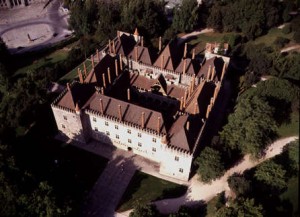 photo by IPPAR
This top is made based on Lonely Planet's Best in Travel: top 10 cities for 2012 and The top destinations to visit in 2012 by Frommer's.