What to Do on the Cheap in East London
Guest post by Will Peach
Many visitors to London flock straight to the centre, with sights like Westminster Abbey, Downing Street and all the free museums providing big draws. It's the east side of London however, to us locals at least, that's really at the heart of the action. Unfortunately visitors appear to miss it all the time!
As a cultural melting pot and the go-to place for designers, musicians and other members of the "artsy" crowd, this side of London has an absolute tonne of stuff to see and do for free. Its bohemian chic and charm is just as interesting as the classic – and more expensive – inner city too.
As a former resident here are my top recommendation for doing East London on the cheap.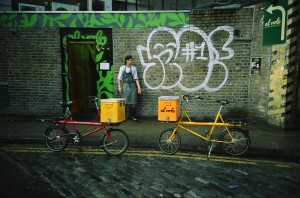 Whitechapel Art Gallery
This multi-tiered space is up there with the two Tate Galleries if not in size then definitely in quality. With exhibitions switching around every month, Whitechapel Gallery is surely worthy of an hour of your time. It's also home to a great shop that features an array of art and design books and is completely free to enter! Top tip: check out its Thursday and Friday lates for live music and drinks.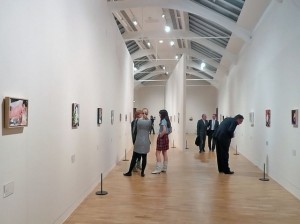 Columbia Road Flower Market
Taking place every Sunday between 8am-3pm is London's famous flower market set in the narrow Columbia Road, just a short walk from Hoxton Overground station. A quintessential slice of East End living, this melee of sights, sounds and well, shouting, is like something straight out of the soap Eastenders. Top tip: head for a drink in the nearby and super-cosy Royal Oak afterward.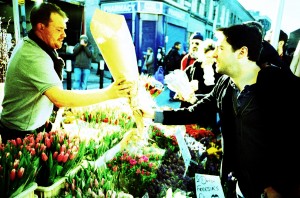 Pizza East
Avoid the bad quality Central London restaurants and head east, just off Liverpool Street, for the fantastic stone-baked pizzas of Pizza East. This is East London's busiest pizzeria and is set on the ground floor of Shoreditch's old TEA building and has a very communal atmosphere and great waiting bar too. Not too mention that you can get pizza for less than £10, which by London standards, isn't bad at all! Top tip: time your visit with one of the events at Concrete in the basement – specifically the musical bingo.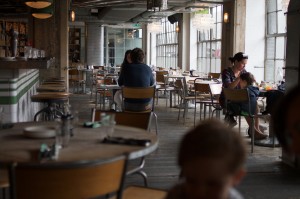 Rich Mix
Just up the road from Pizza East is East London's premier culture hub, Rich Mix. Home to a group of upstairs cinemas, the basement space and bar is where it's at playing host to a bunch of free events including slam poetry nights, blues jam sessions and rotating art exhibitions. Free to enter and the bar isn't badly priced either. Top tip: check out JawDance, Rich Mix's monthly poetry evening which even has open mic slots should you fancy it!
Maritime Greenwich
Greenwich is one of East London's most serene spots. A little bit further out than Shoreditch – you'll have to take the DLR to get there – it's well worth making it a day out. Head up to Greenwich Park and stand on the GMT line and take a stroll around the Royal Observatory. Again all free. Top tip: check out Greenwich market on a Saturday afternoon and try cuisine from all around the world.
Museum of London
Just around the corner from Moorgate station, part of the Barbican complex, sits one of London's lesser-known museums, the Museum of London. Featuring a range of artefacts ranging from old London structures, to wartime trinkets, this museum is a must-see if you want to put your visit to London into perspective and take in all its history. Entry is free. Top tip: visit the Georgian and Victorian Pleasure Gardens and cast your mind back to the glory of the empire.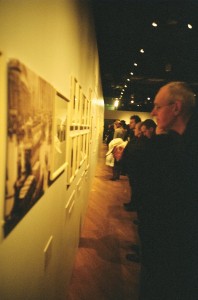 Rough Trade East
Head to London's Brick Lane and the Truman Brewery and visit Rough Trade, London's most infamous record store that boomed during the punk period and still does a roaring trade today. Inside you can catch live performances, hang out in the café and browse the never-ending row of vinyl. Top tip: go for some outdoor barbecue at 1001 and opposite. Whatever the weather they're always serving.
The Alternative London Tour
If street art is your thing make sure you book a place on the free (it relies on donations) Alternative London Tour that meets most evenings in Spitalfields Market at 6pm. The tour takes you around all the best examples of street art in the area and gives you a self-styled tour and history of the scene. Guaranteed to be different every time. Top tip: take some inspiration from the Banksy car in the Truman Brewery carpark.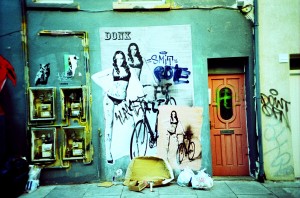 V&A Museum of Childhood
Located in Bethnal Green, don't let the iron façade of the 1872 building that is the V&A's Museum of Childhood fool you, what's inside is a treasure trove of treats. From dolls, to action figures to everything you could ever imagine your 9-year-old-self wanting, this place has got it all. Top tip: head on a weekday to avoid the screaming little tykes it's designed for.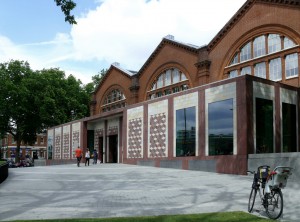 Viet Grill
Kingsland Road is the place to go for cheap and very generously sized portions of Vietnamese cuisine. Viet Grill, about halfway down and close to Old Street station, is one of the best and even allows you to bring your own beer and take a pew while East London's trendy crowd dip into their noodles. Top tip: don't leave London without trying pho, Vietnam's signature dish.
Whatever time of year you go to London make sure you get out east and do some of these. You can't say you've visited London without chilling with the cool kids out in Brick Lane and beyond!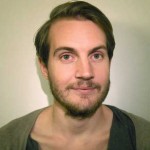 About Will Peach: Will Peach is one of the site editors over at Gap Daemon, the gap year travel website for backpackers and young travellers. You can also find him talking about his other big passion for language learning over on his Spain travel blog.