Inspirational Spanish Experiences: Paradores
Across Spain there are magnificent historic buildings which have been saved from neglect by the breathtaking Paradores project. Castles, palaces monasteries and forts from Galicia to Catalonia to Andalusia have been identified by this government initiative as buildings to be conserved – and converted into modern hotels for tourists and Spaniards alike to sleep in and admire. Here is a round up of some of the most beautiful Paradores which will get itchy feet itching and scouring flights to Spain for an inspiring holiday…
1. Parador de Alarcón, Castile La Mancha
This Parador is located on the River Jucar on the border between the Levante and La Mancha regions and is a stunning old castle dating back to the 8th century. This fortress occupies a dominant position and provides guests with some amazing views out over the attractive river landscape.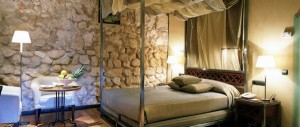 2. Parador de Santiago de Compostela, Galicia
The Parador de Santiago de Compostela is located right in the heart of one of the most popular heritage cities in the world. This area offers many treasures for both modern pilgrims and anyone interested in history and culture. The famous cathedral of Santiago de Compostela is just a few steps away from the hotel and there are some lovely views out of the guestroom windows over this historic town.
3. Parador de Ubeda, Andalusia
This amazing hotel is located in a former Renaissance palace which was built in the 16th century. The charming surroundings offer many historic features including a stunning courtyard and double gallery area. The town of Ubeda is a lovely place with many festivals and celebrations in the summer months and there are also plenty of fine old buildings and streets to explore.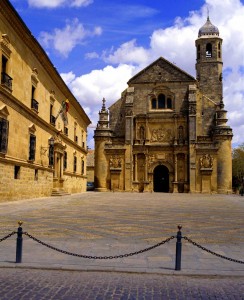 4. Parador de Cazorla, Andalusia
The Parador de Cazorla is right in the heart of the beautiful mountainous region of Jaen. There are some fantastic views out over the dramatic landscape and close by is the western edge of the stunning Sierra de Cazorla nature park. This hotel is the ideal base for nature lovers and hikers with access to many nearby walking trails.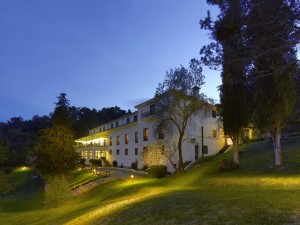 5. The Parador de La Granja, Castile Leon
If you have ever wanted to experience the luxury of a royal residence then the Parador de La Granja is perfect hotel for you. This amazing historic building is a stunning former royal palace and can offer guests grand, majestic accommodation and beautiful landscaped gardens. Close by is the small town of San Ildefonso which also has a rich history with plenty of old buildings.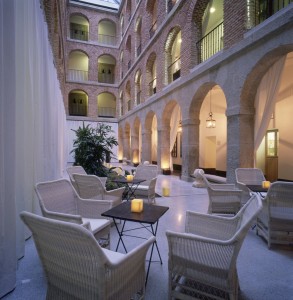 Guest post by Escapio.com