The best things to do in Kuala Lumpur in 2 days: your perfect 2-day itinerary for KL
Kuala Lumpur is a famous city in Malaysia. The iconic Petronas Towers are famous across the globe, but there is so much more to see and do in the city.
Here is your perfect 2-day itinerary for KL, Malaysia to help you better plan a short trip to the city.
This travel guide to Kuala Lumpur includes the best things to do in Kuala Lumpur in 2 days and was written by Kylie Gibbon from Our Overseas Adventures. Follow her on instagram and Facebook as well.
Kuala Lumpur is a vibrant city in Malaysia, and an amazing melting pot of different cultures. There aren't many cities in the world where you can experience Chinese, Indian and traditional Malay cultures all blending seamlessly together like you can in KL.
This makes for some fabulous sites to see and some incredible cuisine.
If you're on a Kuala Lumpur stopover or only have two days in Kuala Lumpur, then here's an itinerary to help you make the most of this fabulous city.
What to do in 2 days in Kuala Lumpur?
Day 1:
Nasi Lemak
Petronas Twin Towers
walk across the Skybridge
Observation Deck on Level 86
KLCC Park
Suria KLCC shopping mall
Islamic Arts Museum Malaysia (IAMM)
Botanic Gardens, KL Butterfly and Bird Park and the National Mosque
Brickfields – Little India
banana leaf curry or dosa
enjoy the nighlife and try some cockteils
Day 2:
coffee house
Batu Caves
high golden statue of Lord Murugan
Petaling Street, also known as Chinatown
Sri Mahamariamman Temple
Kuan Yin Temple
Annexe Gallery
Jalan Alor "Food Street"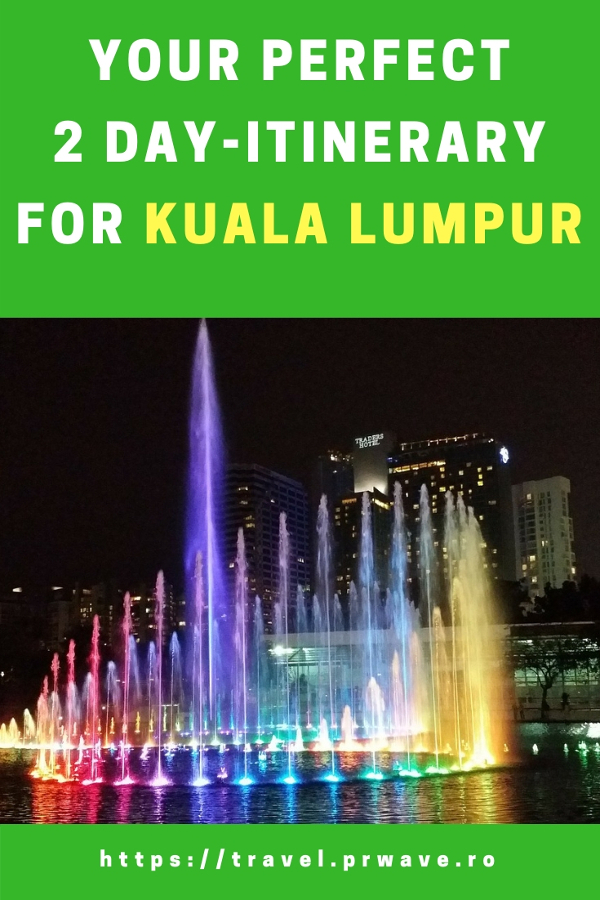 The best things to do in Kuala Lumpur in 2 days: your perfect 2-day itinerary for KL
Day one of the 2-day Kuala Lumpur itinerary
Start the first day of your trip to Kuala Lumpur by fuelling up on a traditional Malay breakfast – Nasi Lemak, available from any hawker stall around the city.
This delicious dish consists of rice cooked in coconut milk and flavoured with pandan, and served with a combination of sambal, ikan bilis (anchovies), peanuts and boiled egg.
It often has chicken or beef served alongside it. Wash it down with a cup of 'kopi' – the delicious Malay version of coffee or 'teh tarik' which is black tea made with condensed milk – it's delicious.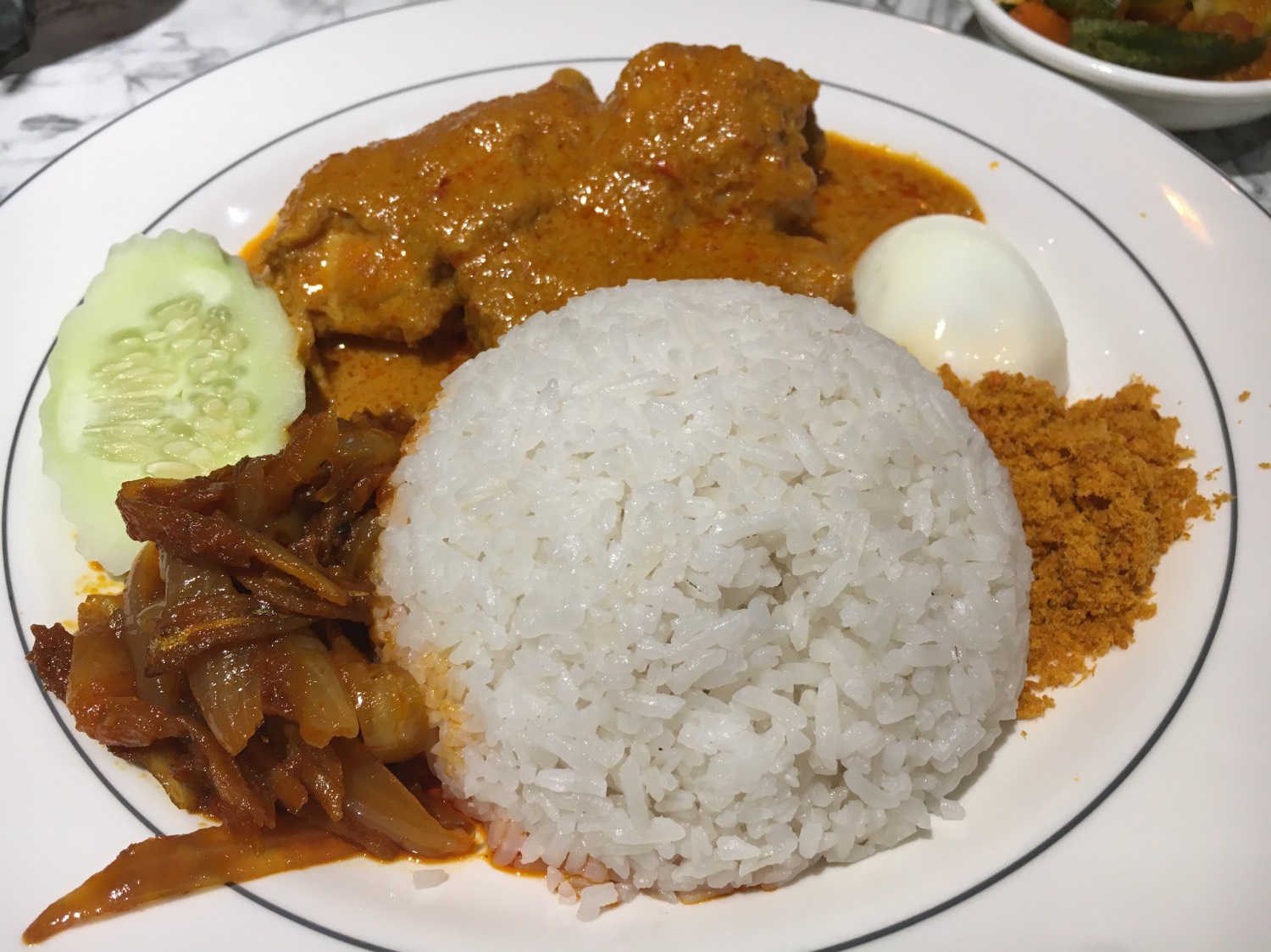 After breakfast it's time to head to the heart of the city – literally named Kuala Lumpur City Centre (KLCC).
Here you'll find the mighty Petronas Twin Towers – the perfect place to get an overview of the city.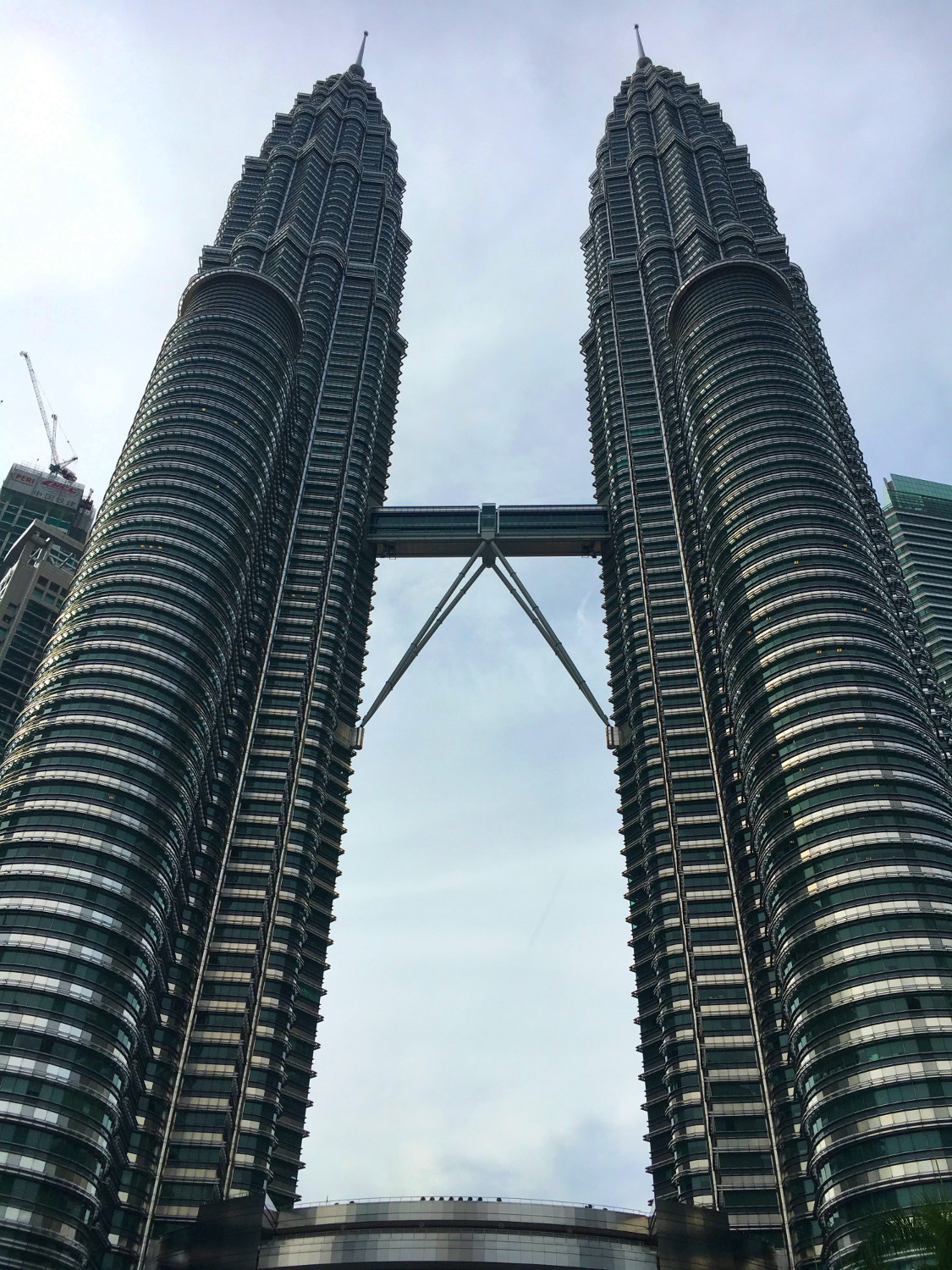 The towers were constructed in 1996 and were the tallest building in the world until 2004. It still holds the record today for the tallest twin towers in the world as they soar 451 metres and 88 stories high into the sky.
Whether you're a fan of modern architecture or not, the design is quite incredible, and the steel and glass design reflects the Islamic heritage of the city. The towers are a definitely one of the things to see in Kuala Lumpur in two days.
A must-do when visiting the Twin Towers is to walk across the Skybridge connecting the two towers on the 41st and 42nd floor.
It's the highest double story bridge in the world and offers amazing views over the Kuala Lumpur skyline.
If you want to go even higher and experience even more panoramic views, then head all the way up to the Observation Deck on Level 86. It's the perfect spot to grab your Instagram snaps!
Tickets are available to purchase online and it's advisable to book in advance as it does get busy. The towers are open from 9am to 9pm but closed on Mondays and between 1.00pm to 2.30pm on Fridays.
Once you return back to ground level, it's worth taking a stroll in the beautiful KLCC Park, directly at the base of the Twin Towers. It's a gorgeous 20-hectare oasis in the hub of the busy city.
The park was designed to showcase the tropical greenery, flora and fauna of Malaysia and features over 2,000 trees and plants.
The Symphony Lake in the heart of the park is a great spot for a rest and take some time to watch the fountain. If you're travelling with kids in tow there is an amazing playground that will keep them busy.
Once it's time for lunch you can head inside the huge Suria KLCC shopping mall that's adjacent to the park for a huge variety of options from food court style to fancy restaurants that will suit all budgets.
If shopping is your thing then this is the place to come with many high street chain stores and higher-end boutiques spread out over 1.17 million square feet.
Suria KLCC is also home to the Aquaria KLCC Oceanarium featuring a glass underwater tunnel and an opportunity to dive with sharks if you're game!
After lunch it's time to take a bus or taxi over to the stunning Islamic Arts Museum Malaysia (IAMM). This absolutely beautiful museum is home to treasures and artefacts from Islamic culture, including China, India, the Middle East and Malaysia.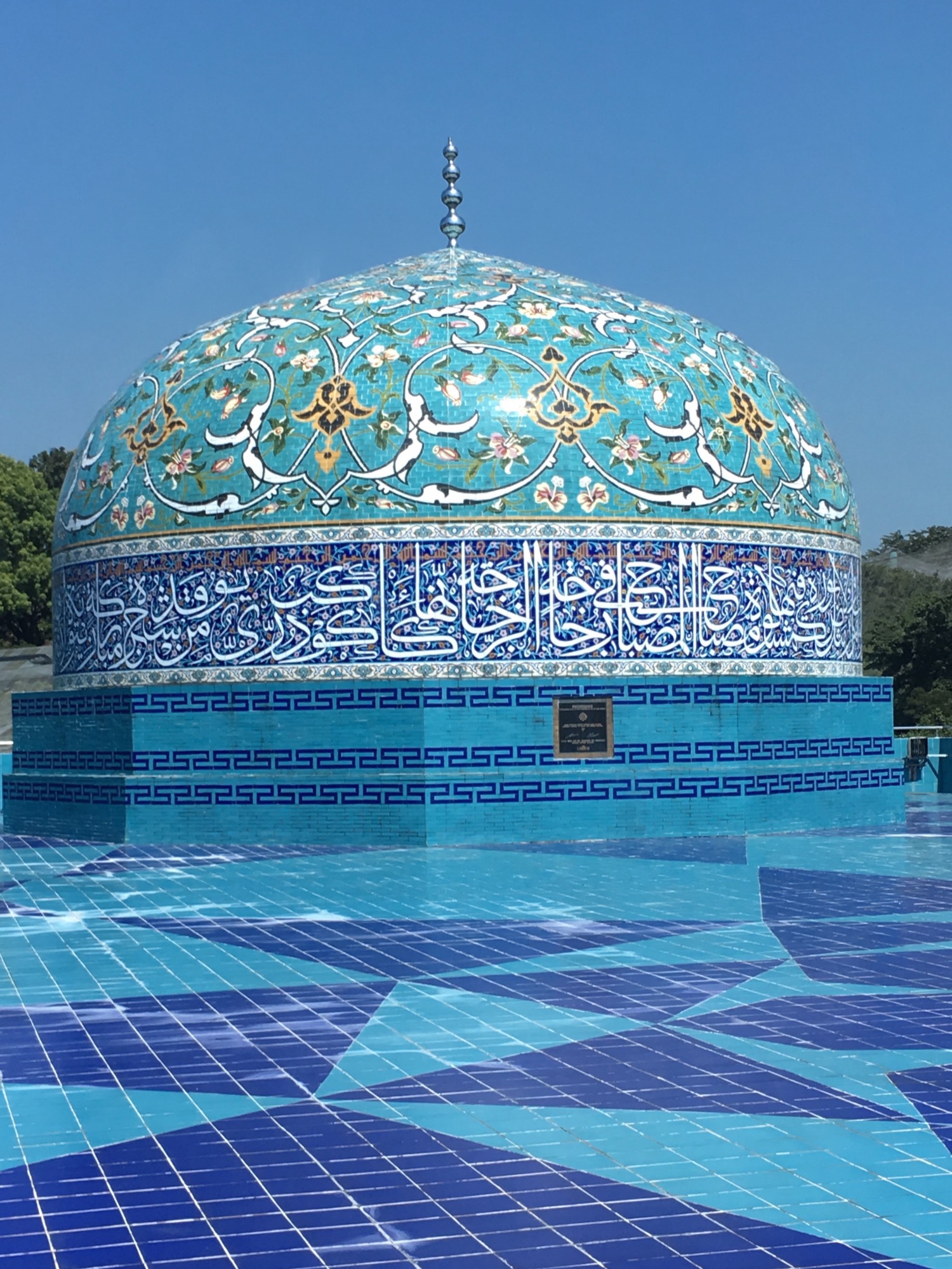 Some of the galleries include intricately designed and illustrated Qur'an and manuscripts dating from the 8th century, and a wide range of stunning jewellery, textiles, ceramics, metalwork and armour.
A particular highlight is the architecture gallery, which has stunning replicas of important mosques from every corner of the Islamic world including the Taj Mahal, Ibn Tulun Mosque in Egypt, the Blue Mosque of Turkey, the Alhambra in Spain, Dar Al-Islam Mosque from New Mexico and of course Masjid al-Haram in Mecca.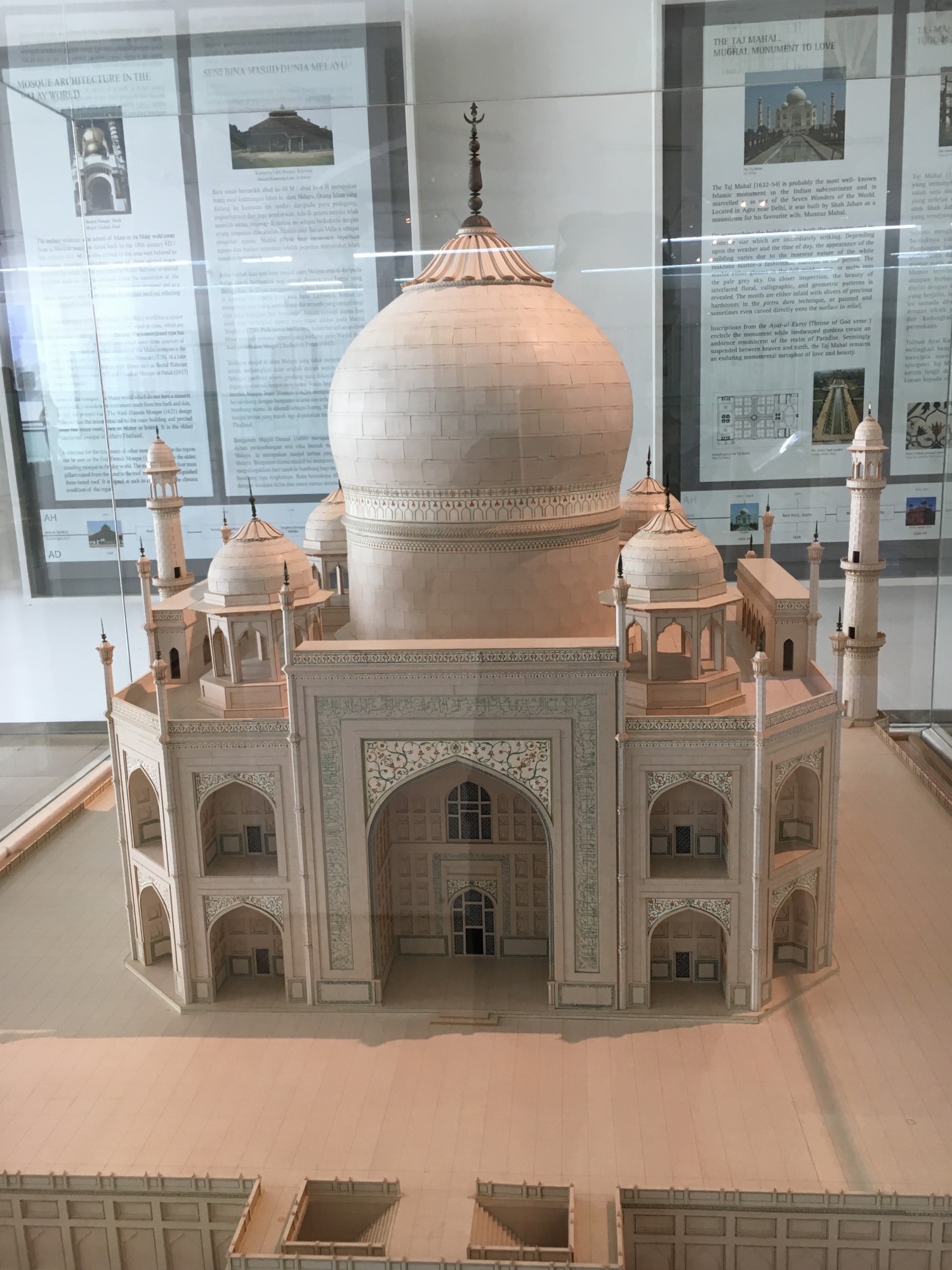 If you're a culture, history or architecture buff then the IAMM is a must-do and you can easily spend hours wandering through the exhibits. There's also a great gift shop with the most amazing range of books on all of these topics.
After your museum visit if you have time there's also a number of other attractions adjacent that you might want to visit including the Botanic Gardens, KL Butterfly and Bird Park and the National Mosque.
Hopefully you've worked up another appetite because it's time to head over to another cultural enclave of Kuala Lumpur – Brickfields, also affectionately known as 'Little India'.
This small pocket of KL is home to many migrants from India, Bangladesh and Sri Lanka. It's a vibrant area with brightly coloured street decorations, Bollywood music blasting from speakers and amazing smells from the spice shops and restaurants.
Take your time wandering along the streets soaking in the atmosphere and admiring the sari and jewellery stores, and pick one of the many restaurants lining the streets to experience a traditional banana leaf thali or dosa.
You will be given a banana leaf on a plate and the waiter will come along and dish the various curries, rice and sambars onto your leaf. Be warned though – it is quite spicy but absolutely delicious. Get into the spirit and give it a go eating with your hands only!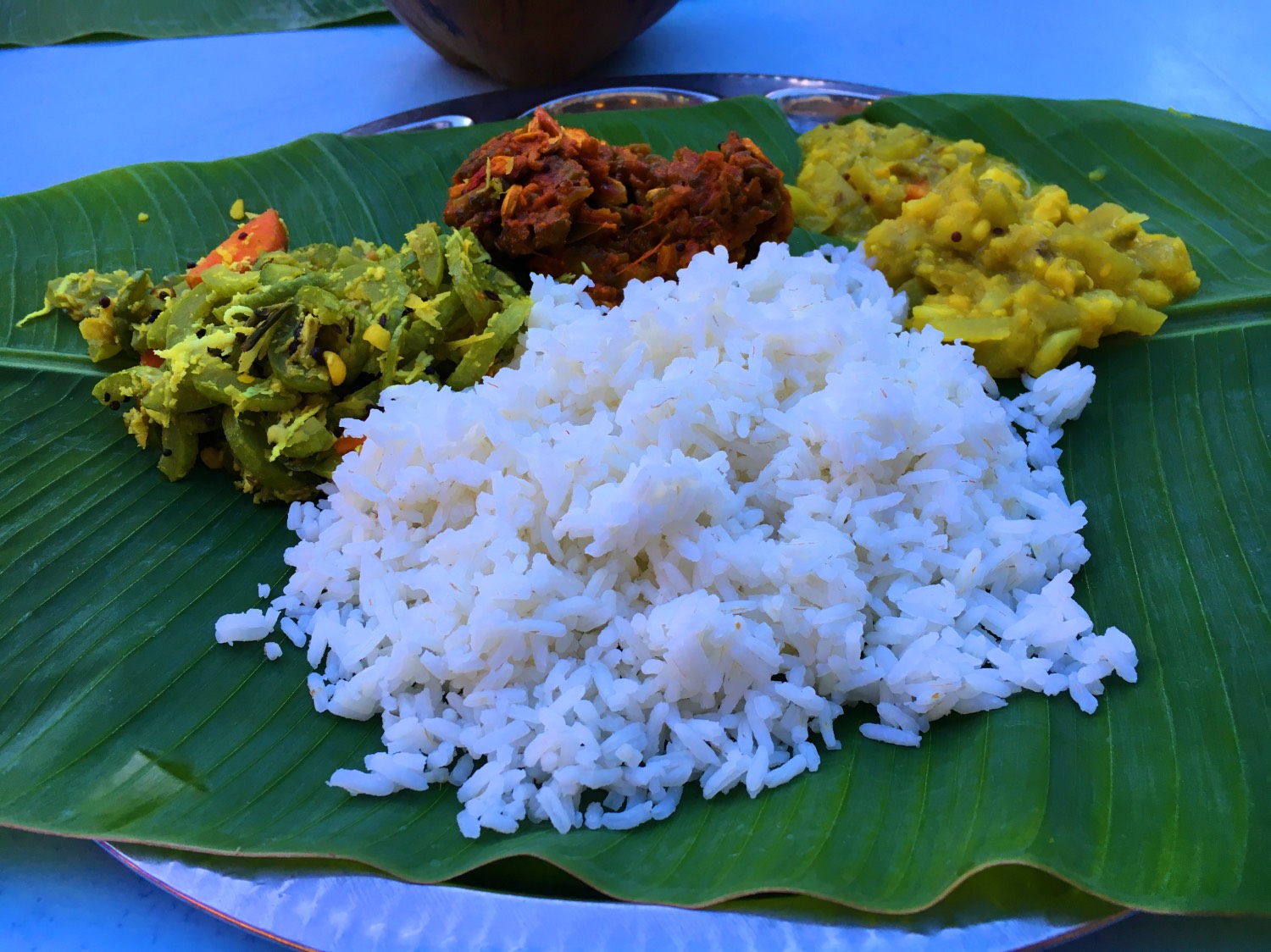 If you feel like heading out to experience some of KL's nightlife, the closest spot to Brickfields are the swanky bars of KL Sentral – try the rooftop and poolside bar at Aloft Hotel for a tiki cocktail, or if dancing is more your thing then check out Zeta Bar at the Hilton Kuala Lumpur.
There are many things to do at night in Kuala Lumpur. You could also return back to the KLCC area and the Petronas Towers to watch the fountains sound and light show, a spectacular display that takes place several times every evening.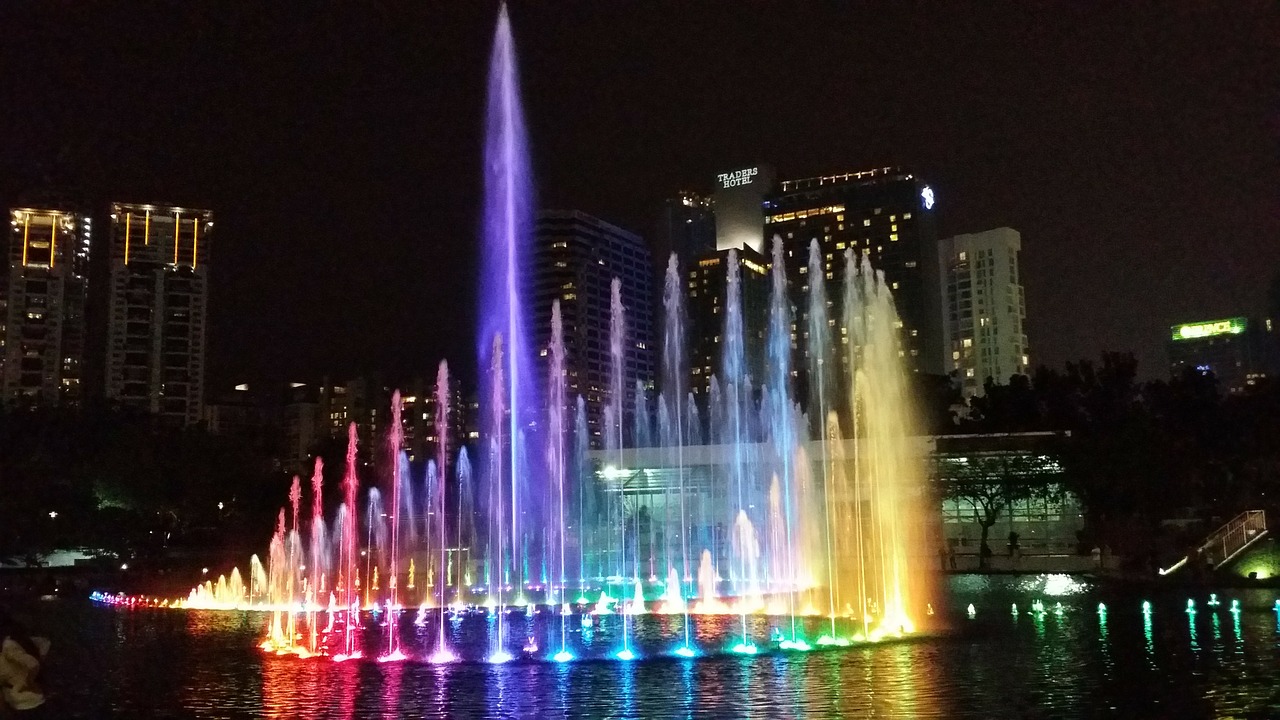 (image from Pixabay)
Day Two of the 2-day itinerary for Kuala Lumpur
This morning grab another Nasi Lemak for breakfast, or head to one of the many trendy cafes and coffee houses that are springing up all over KL. Then it's time to board KL's highly efficient and cheap metro system and head out to the edge of the city to visit the incredible Batu Caves.
The caves themselves are a series of amazing limestone formations around 400 million years old. In the late 1800s, Indian traders dedicated a temple to Lord Murugan inside the caves, and it's since become one of the most popular Tamil Shrines outside of India.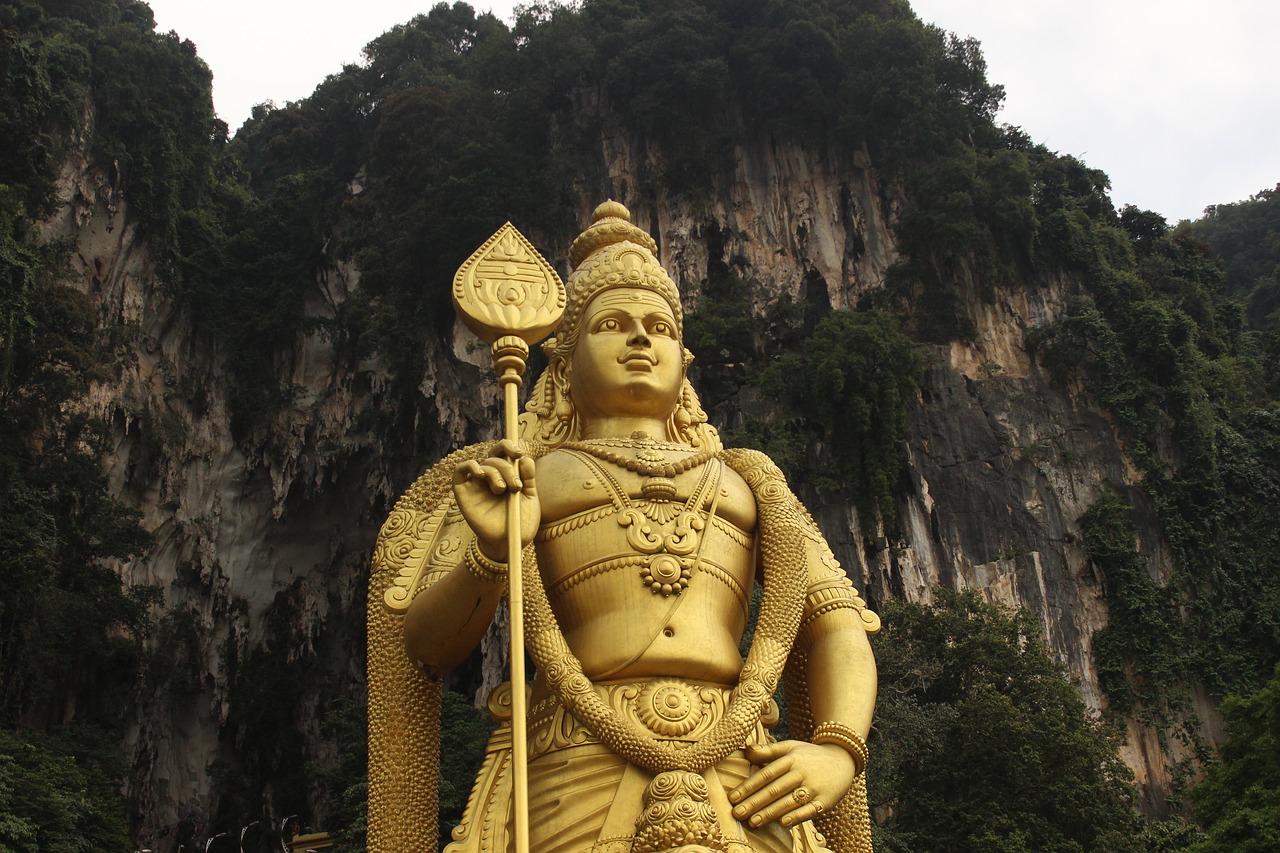 image via Pixabay
At the entrance to the caves is the huge 42 metre high golden statue of Lord Murugan, the biggest one in the world. You'll then see the 272 steps up to the largest cave known as the Temple Cave, which houses ornate Hindu shrines.
The steps have recently undergone a facelift and are now painted in vibrant rainbow colours. Watch out for the monkeys that perch on the edge of the stairs, they're not shy and will attempt to take any food or water that you have on you!
Board the train back into the city and head to Petaling Street, also known as Chinatown. It's time to try some of the Chinese style cuisine and Chinatown is the best place to experience this in Kuala Lumpur.
Some great options include Sze Ngan Chye Roasted Duck which has been selling juicy roast duck since the 1950's, Restoran Koon Kee for pork noodles or dumplings, or a the best hokien mee in Kuala Lumpur at Restoran Kim Lian Kee's 100 year old restaurant.
Chinatown is also a great place to shop for clothes, shoes, watches and handbags (all of course claiming to be genuine articles!)
If you're more interested in culture, then there are plenty of temples and galleries to visit all within a short walk of one another, including the Sri Mahamariamman Temple which is Kuala Lumpur's main Hindu temple, Kuan Yin Temple – an important Buddhist shrine decorated in an interesting mix of Chinese and European baroque style, and the Annexe Gallery, home to modern contemporary art in KL.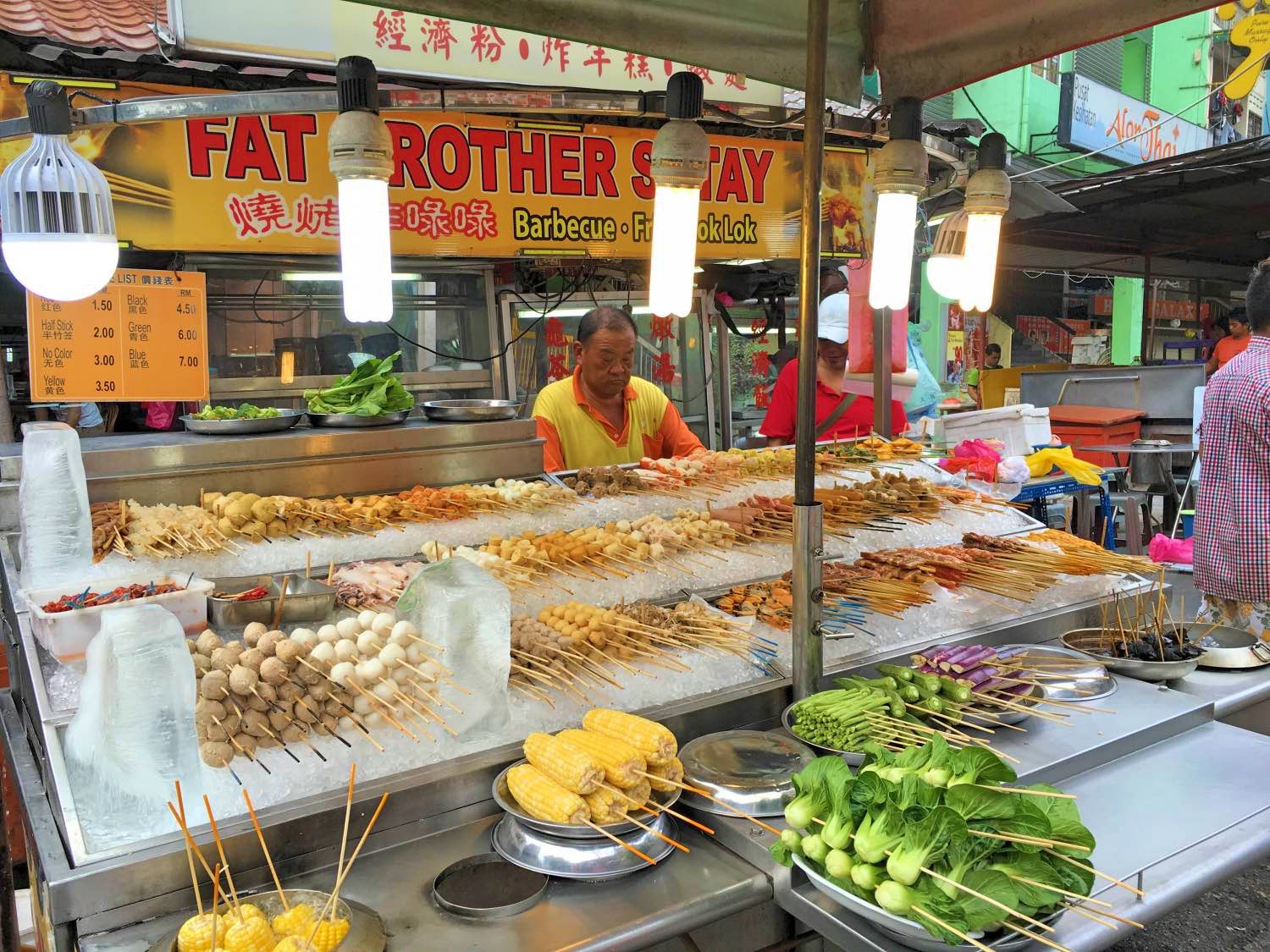 Once night falls, head over to the Bukit Bintang area, the hub of KL nightlife and a great buzzing place to visit. Your first stop should be the incredible Jalan Alor "Food Street". This is the heart of hawker style food stalls in KL, and the best place to eat amazing barbequed meat, seafood, noodles and desserts. There's even frog on the menu for the adventurous!
Grab a seat at a communal table, try a number of different dishes and soak up the amazing atmosphere that Kuala Lumpur has to offer.
If you want to party on and make your last night in KL memorable then head to Changkat Bukit Bintang and the surrounding areas, it's the best place for nightlife in Kuala Lumpur.
I hope this Kuala Lumpur itinerary for 2 days will help you make the most of a short trip to Kuala Lumpur!