Nikola Tesla airport, Belgrade – from above
I couldn't say that I am a devoted aviation spotter, or afficionado, but I love anything and everything related to planes. Probably because it's one of the highest feats mankind has been able to pull – beat only by our ability to get into space, land on our Moon or another planet and, more recent, land on a comet. (THAT was AWESOME, but worth another discussion.) In the meantime I love to collect memories of the things I've seen and places I've been. And, surprising as it may seem, from time to time I parse my photo albums to recall days of past.
Since I get to fly a lot, I also have the chance to stay rather close to this field. And it is in the fields where you usually find an airport, although airports in mountain areas are not that uncommon – and dangerous, like the Tenzing-Hillary airport in Lukla, Nepal. But the major airports are close to large or big cities and in areas that do not present threats to airplanes. So is the Serbian airport Nikola Tesla servicing Belgrade – apparently the busiest airport of the former Yugoslavia. I was lucky enough to be able to take a picture of it shortly after takeoff on my return trip from Sarajevo last year: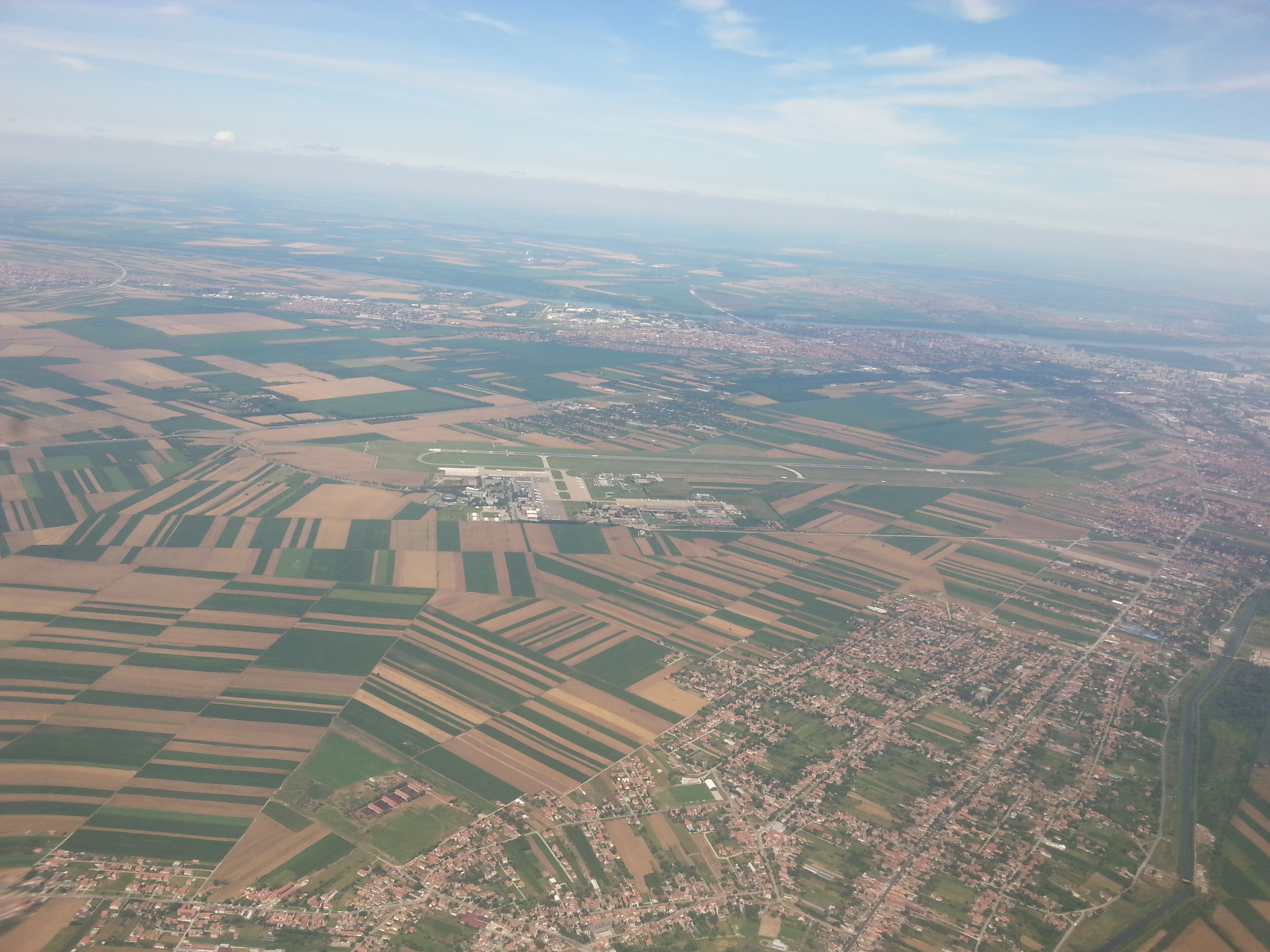 Although not big, it is quite nice inside. The services are good, and spending 5-6 hours there is not an excruciating experience – even if on another trip I had to spend much longer due to very bad weather conditions on the way to the destination. They were already working on improving it, but the Communist-style structure is still visible in certain areas.
I won't flag it as one of my favorite airports, but in all fairness it is definitely not the worst. I hope that in a few years it will grow to be on par with the others in this part of the world, they surely deserve it.