Discover the Amazing Upside Down Museum in Penang, Malaysia
There are so many amazing places across the globe. I'm inviting you to discover the amazing Upside Down Museum in Penang, Malaysia in an article by Cherene Saradar from Wandering Redhead. This article is part of the series presenting curiosities from across the globe. I only add this: wow!
Penang, Malaysia is one of my favorite places in south-east Asia. A charming eclectic town full of culture street art and oddly fun museums. One such museum is the Upside Down Museum. I had no idea what I was in for when I wandered into this place to escape the heat. For the low cost of 30 MYR ($6 USD), I had the time of my life.
Essentially this museum is designed to look like a house, with various rooms such as a kitchen, living room, bedroom, library, etc. The catch is that everything is upside down. The furniture is on the ceiling, the windows and the art are hung upside down. Visitors walk through this house posing for photos and when photo is flipped, it will appear that you are upside down in the room.
Confused? It's hard to explain and easier to show. Here is one of the rooms, the "bedroom". I was doing a pose that looks completely ridiculous.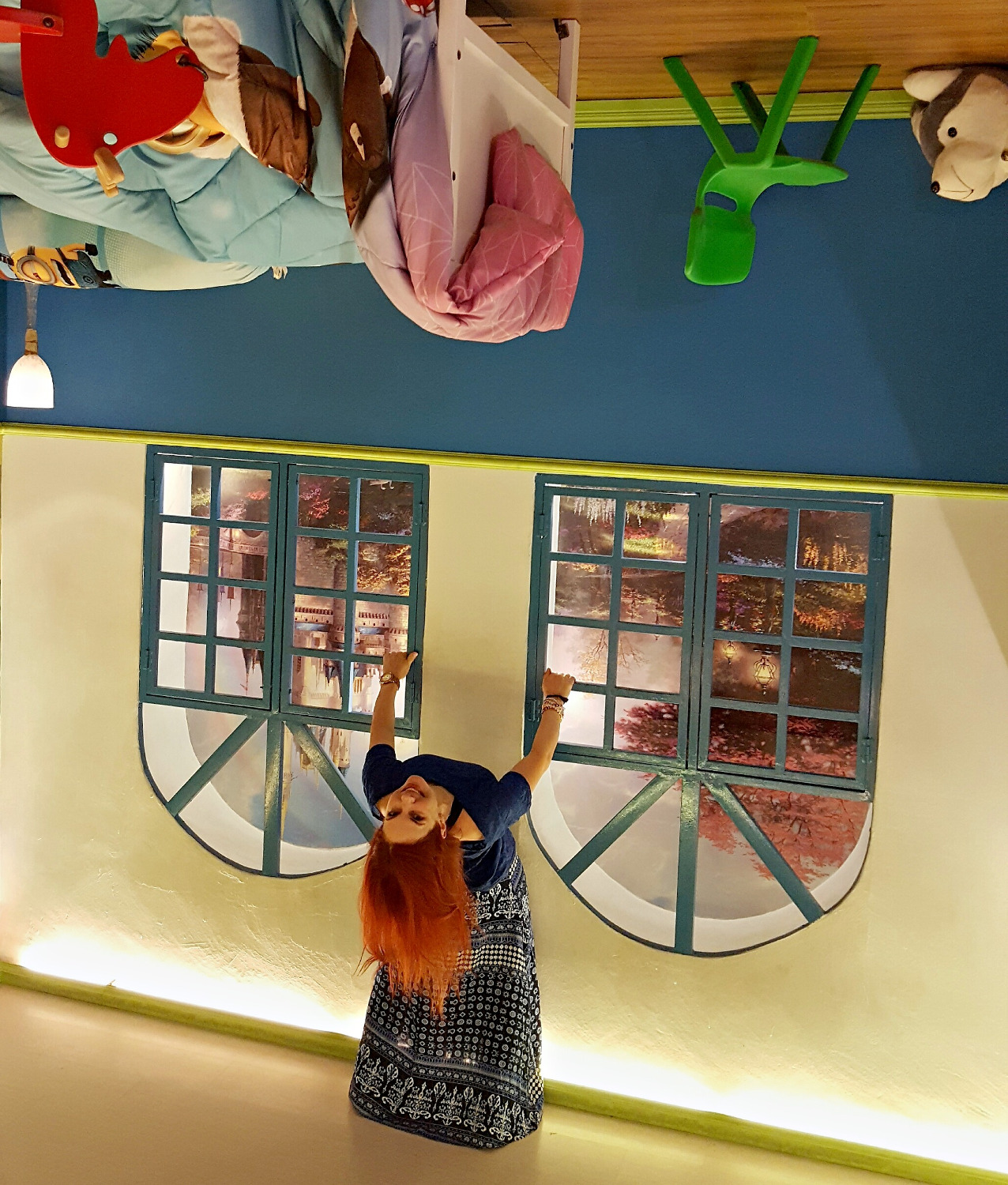 When the picture is flipped, now I look like a possessed girl in a horror flick!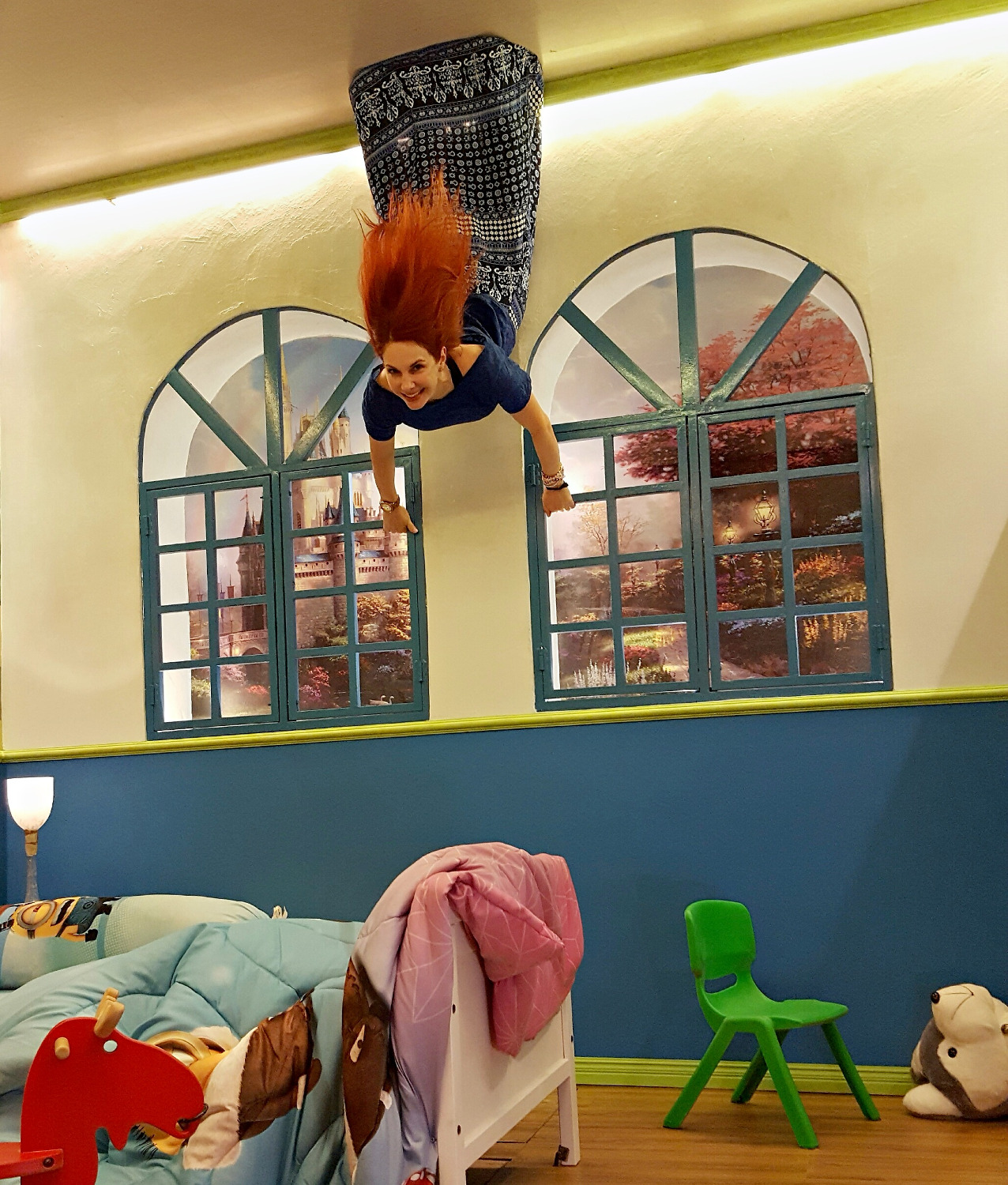 Not all the pictures have to be creepy. Here I'm just casually doing the laundry.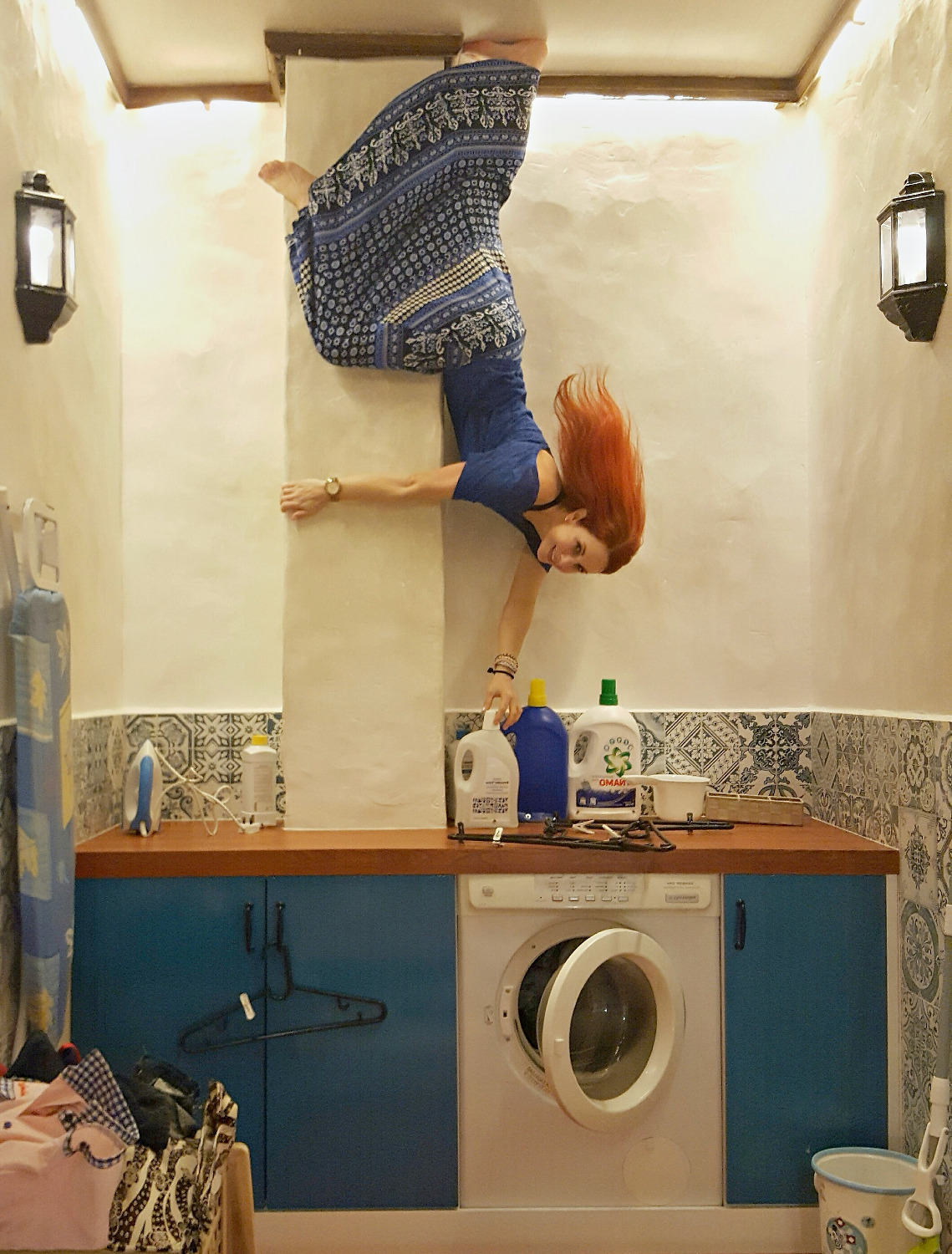 Or you can "hang out' in some artwork.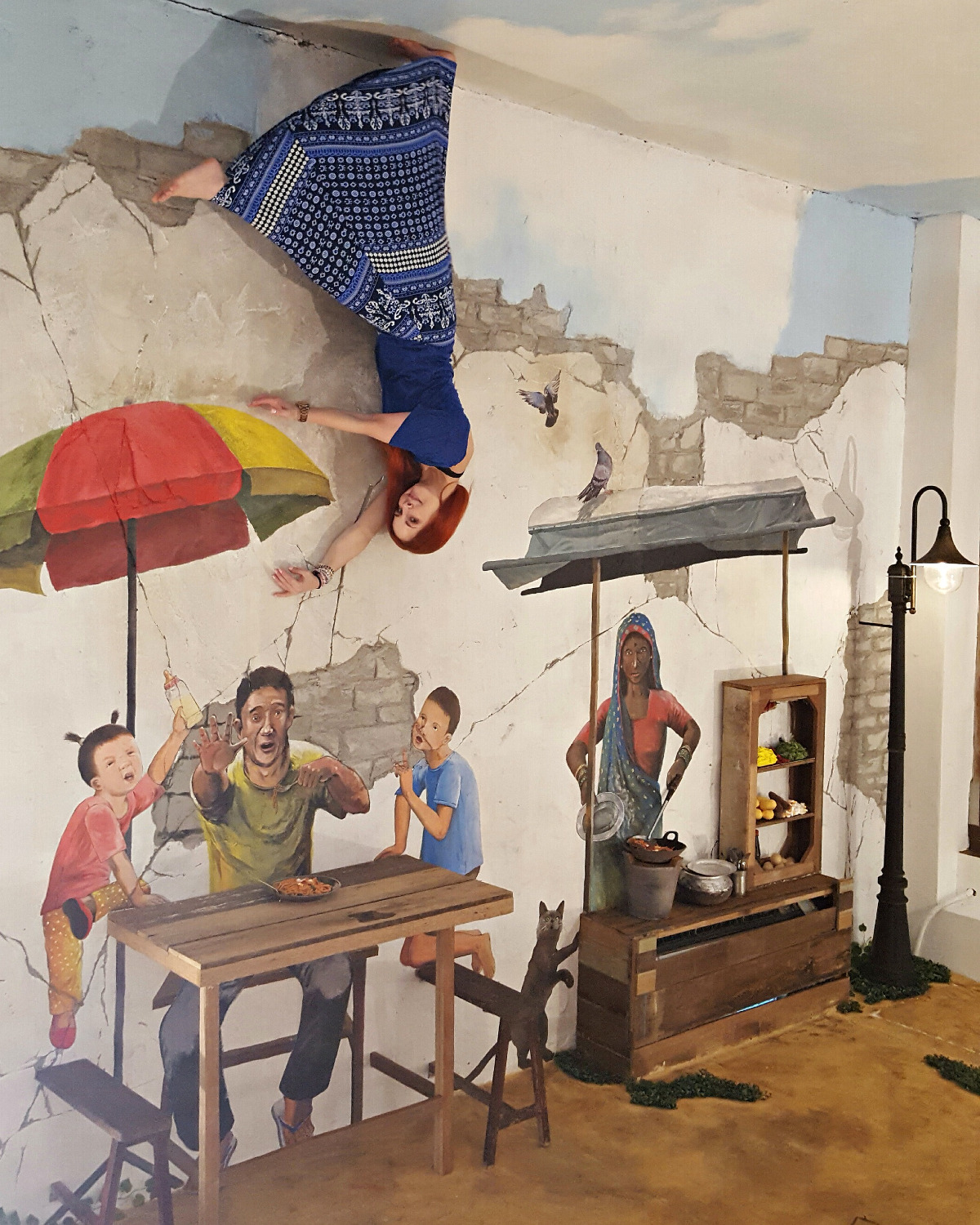 The staff here are wonderful. They know how to pose you to get the best photo and they will use your camera or phone to take your pictures. Whether you are one person, two or a group, they pose you in different and unique ways. They are very well-organized with a staff member at each "station" or room, waiting to be your personal upside-down photographer. Because they are organized and only can have one visitor in each location at one time, there is a line to get in. I was there in the off season (February) around 1530 in the afternoon and I waited 10-15 minutes. Totally worth it.
Visiting the entire museum takes about an hour and you will giggle like a child the entire time. Even more fun is shocking your friends and family with these crazy photos! If you go, be aware that you will have to take your shoes off before entering and make sure you have a fully charged phone!
About the author
Cherene Saradar is the creator of the blog Wandering Redhead, a travel blog specializing in luxury and adventure travel while staying socially conscious. She can often be found petting every stray animal in sight while learning all she can about food, wine and culture in as many countries as possible. Between travels she works as a nurse anesthetist in Miami. Follow Cherene's travels on Facebook, instagram, and Twitter too.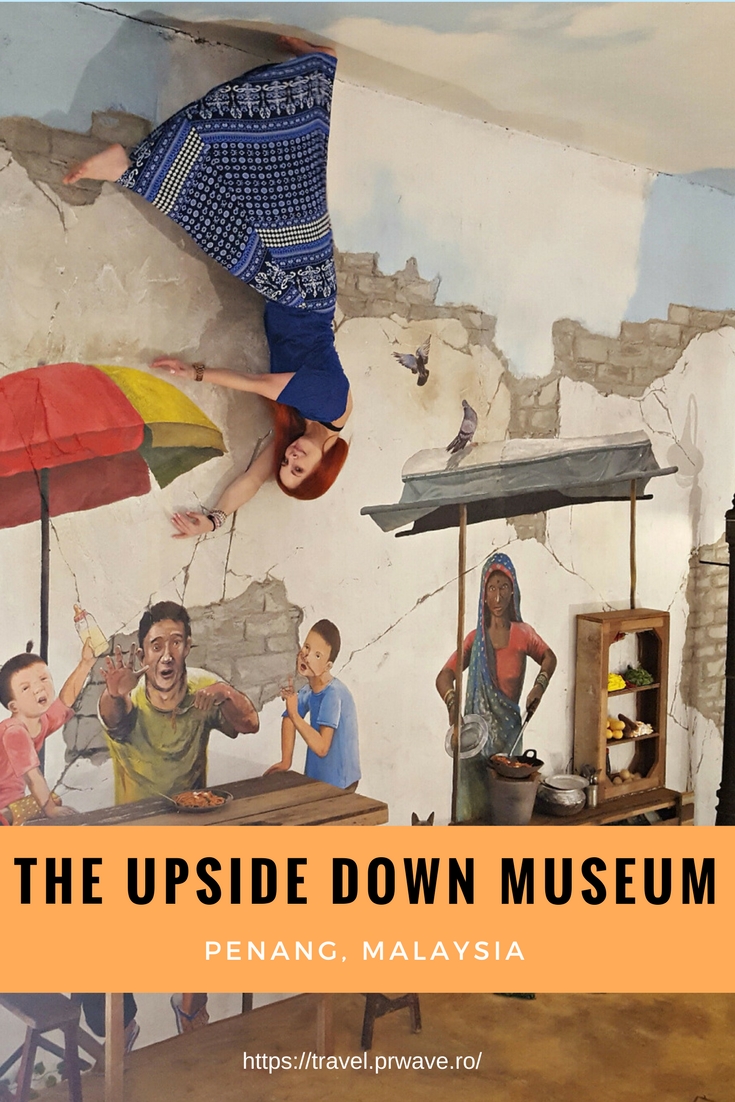 Save