Marseille: what not to miss
Marseille might not be the prettiest city in all of France, nor is it filled with rustic houses with views towards the sprawling lavender fields. What it does have is its own character, combining ancient churches, palatial buildings covered in graffiti and terraces near the shore of the Mediterranean sea.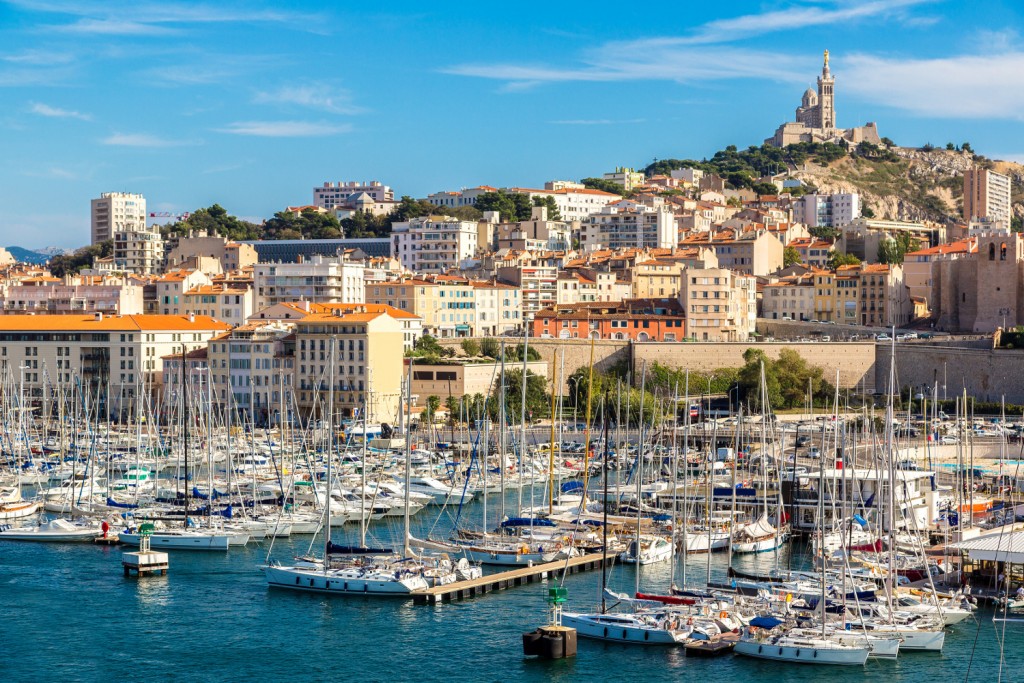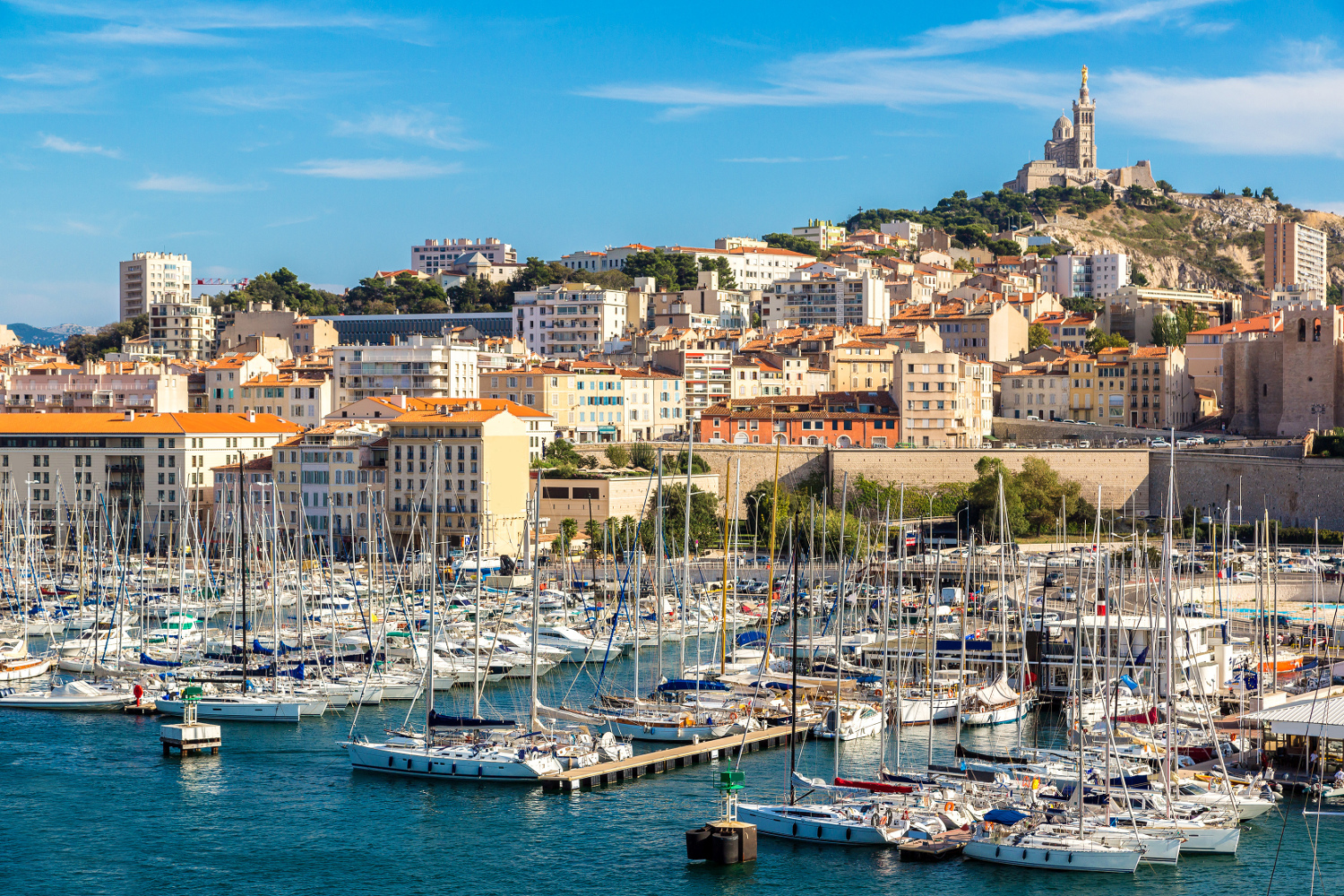 Aerial panoramic view on basilica of Notre Dame de la Garde and old port in Marseille, France, photo by S-F / Shutterstock
Try a traditional Bouillabaisse
Those who enjoy trying local dishes will be able to enjoy Marseille's Mediterranean cuisine. Do not miss the famous Bouillabaisse, a thick fish soup typical in the south of France. If you want something sweet head to one of the many pastry shops located in the sidestreets near the city center, and, if you can, visit the traditional Marché des Capucins market, a market with a North African taste. The old Fish Market located next to the Old Port is another place full of character where you will be able to purchase fresh seafood. Take an afternoon off museums and other cultural activities and walk to the first terrace with a view you enjoy a order a pastis, an anise-flavoured drink.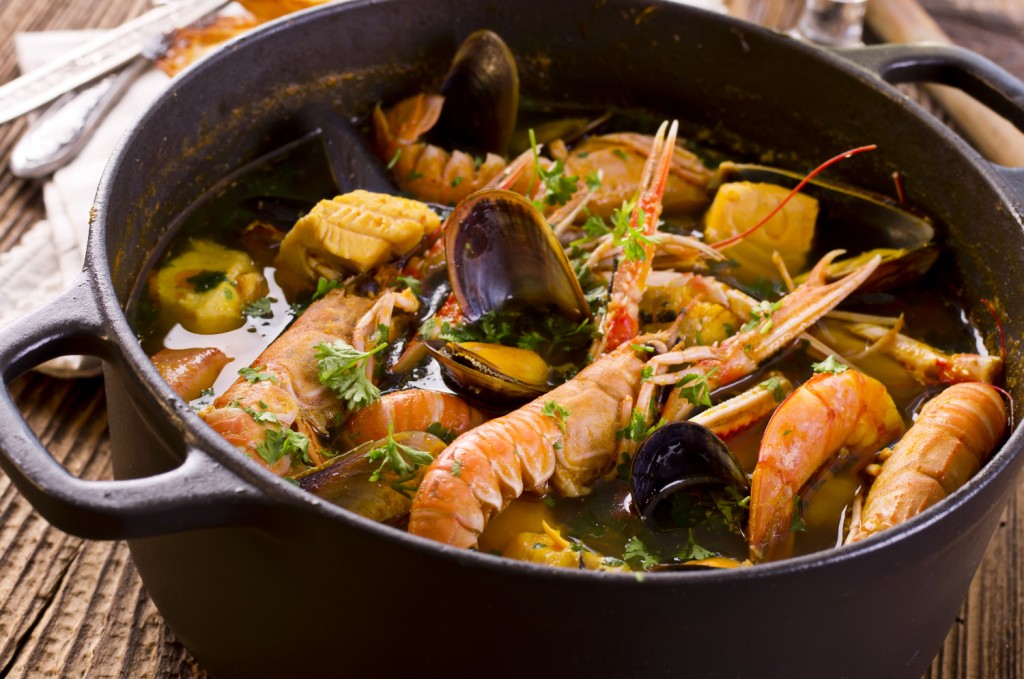 Bouillabaisse in the pot, photo by HLPhoto / Shutterstock
Visit the MUCEM and other museums
Marseille has several museums worth visiting, ranging from history museums and art museums to a Motorbike Museum. The MUCEM museum is one of the most popular ones, located near an ancient fortress. The halls are filled with ancient sculptures from European and Mediterranean Civilizations. There are many other museums for all tastes: check out the Porcelain Museum is you want to see porcelain figurines or the Musée de la Réparation Navale, a navy museum dedicated to water transports.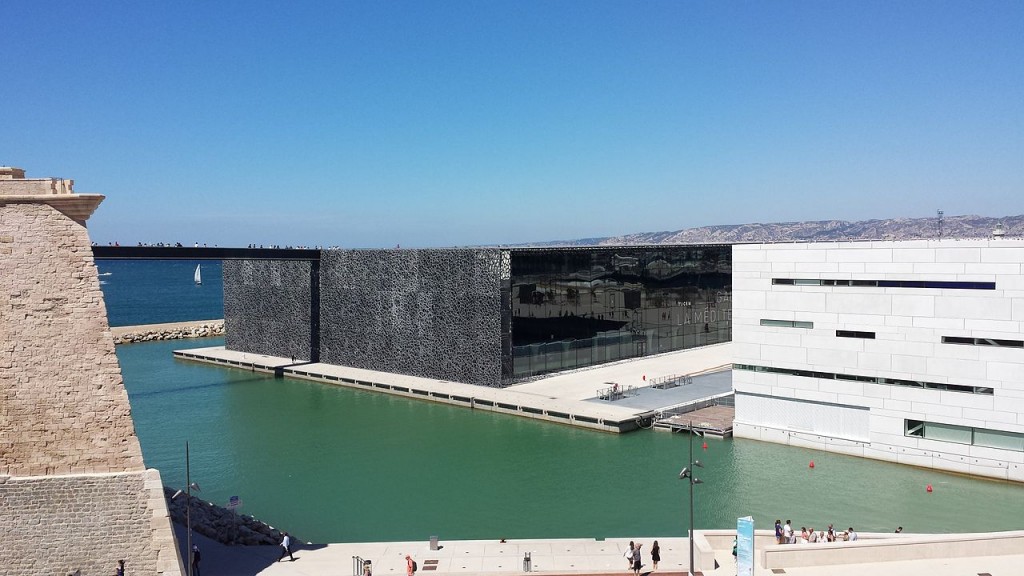 Photo by SiefkinDR on Wikipedia
Take a walk around the city center
This city in Provence can be explored on foot. Walking around the historical city center you will find plenty of ancient buildings, from the Sacred Heart Basilica to the Cathédrale de la Major cathedral. Try to spend an afternoon walking around the many public parks and gardens that characterize this city. Check out the Jardin de la Colline Puget, the first public park, now known for its fountains and scultpures. The nearby Jardin de la Magalone is filled with fountains symbolizing the local rivers and statues flanking a XVIIIth century building. Parc Borély is a municipal park located near the sea and next to the E.M.Heckel Botanic Gardens, another muss see during your trip to Marseille.
Take a boat to the If Castle
If you have ever heard about the Count of Montecristo, then you probably know what the If Castle is. This ancient stronghold turned prison is one of the most popular attractions in the area, and there are guided tours around the old prison cells where many political figures were incarcerated. Take a ferry to this island and enjoy views towards the Mediterranean sea and the nearby Frioul archipelago.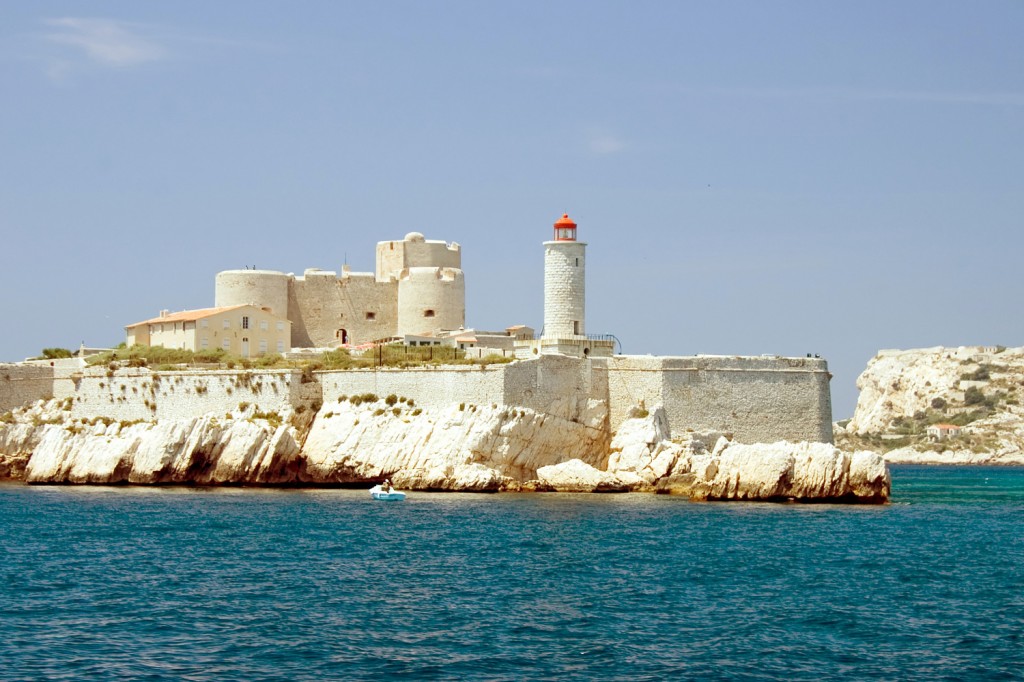 If Castle – Chateau d'If, Marseille, France, photo by Ulrike Haberkorn / Shutterstock
Take a tour around the region
Provence has been the setting of many books and movies. If you happen to visit Marseille, try to rent a car and take a day trip to one of the many worthwhile locations located less than two hours away. A forty-five minute drive can take you to the glamorous Côte d'Azur. Less than an hour away you will find small cobblestone towns, including Avignon and Arles. South of the city is Calanques, a place known for its white cliffs, its blue-water coves and golden beaches.