Munich Markets: Where Christmas Comes Alive
The city of Munich is framed by a stunning Alpine backdrop which makes it truly beautiful any time of year but especially gorgeous with snow on the mountains. The picturesque city-scape is made even more magical with festive holiday decorations and abundant Christmas markets.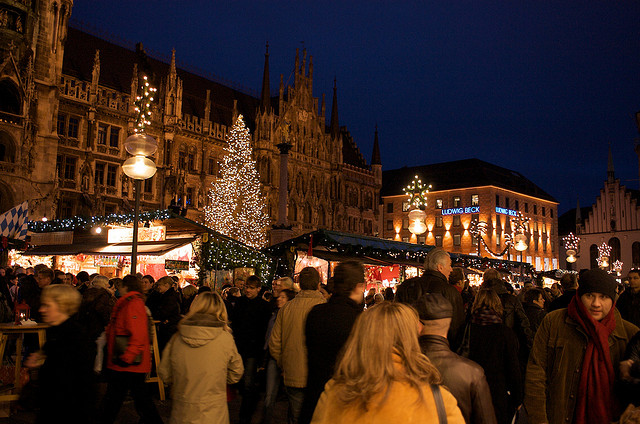 With Oktoberfest safely in the rear view mirror and colder weather moving in, many travelers might overlook Munich as a winter holiday destination. The reality is that city breaks to Munich are a fantastic getaway, especially in the winter months.
Throughout the city there are tour guides available for individuals and groups. These well-informed guides bring the city and its sights alive with animated narration and excellent humour. With a guided tour, visitors are able to see and experience the city in a new way which is sure to make any trip that much more enjoyable.
Munich is touted as one of the most innovative cities in Germany. As a leader in publishing and home to some of the most stunning architecture in the country, the city's old and new iterations combine at every turn. There are abundant museums, cafes and shops to explore but visitors are well advised to bundle up and take to the scenic streets. Ambling through this magnificent city is the best way to get orientated, experience the locals and take in the sights, sounds and smells of Christmas time in Munich.
German Christmas markets are the best in the world and a destination in their own right. From bratwurst to mulled wine, markets bustle during the day and sparkle beautifully at night, enticing visitors of all kinds to wander through the charming stalls. The fragrant smells of German treats like gingerbread and candy apples fill the air as market-goers indulge in some shopping or even ice-skating.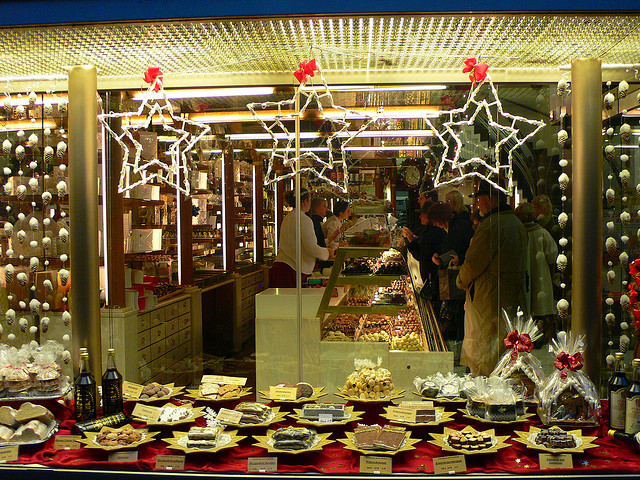 Some of Munich's legendary Christmas markets date back to the 17th century, the most famous of which is Christkindl Markt in the Old town's Marienplatz. Situated under a 100-foot Christmas tree, this is the quintessential Munich market and a must-see for visitors. Wander through traditionally decorated booths and take in one of the free daily concerts performed on the balcony of Munich's Town Hall each day at 5:30pm.
Tollwood Winter Festival is another fantastic market with more of an international flavour, boasting attractions like circus performers and live music. These market stalls are the perfect place to pick up some holiday gifts for friends and family back home. With vendors selling everything from Bavarian wood carvings to handmade toys, to artisan jewellery, visitors are sure to pick up some one-of-a-kind items that will be cherished for years to come.
The atmosphere in Munich during the holidays is so romantic and festive that it almost seems as if you've left your life behind and entered an antique storybook, complete with a dusting of snow and a glockenspiel popping open to mark the hour. Whether you stay in the centre of town or tuck yourself away in a smaller neighbourhood, Munich is guaranteed to delight all who visit and bring some Christmas magic to your city break.
Martina Lowry is a has inter-railed round Europe on several occasions and loves visiting new cities as often as possible.
 Images by fduplessis and heatheronhertravels used under creative commons licence