Top 10 Things to Know about Traveling to Cuba
Planning to visit Cuba? Don't know what to expect? Is Cuba worth visiting? Wondering how safe is Cuba? Here are the best things to know before going to Cuba shared by a traveler: Mayuri from To Some Place New. Discover what you need to know about traveling to Cuba.
Top 10 Things to Know about Traveling to Cuba
Cuba is a beautiful country located in the Caribbean. There are so many things about Cuba that makes it a wonderful and a fascinating destination to explore. Due to Cuba's past, its political and cultural history, you must be aware of a few things before making your way to Cuba.
Recent change of events in the political scene of Cuba and its nearby neighbour, USA have formed a unique, yet unfriendly image of Cuba globally. But let me tell you, it is one of the safest and friendly cities that I have been to.
This post highlights the essential travel tips for Cuba – Top 10 Things to Know about Traveling to Cuba.

1. Travel Requirements – Cuba Visa & Insurance
Cuba offers visa on arrival for most countries. If you are flying to Cuba, a tourist fee of $20 will be included in your flight ticket or in your travel package. Some airlines flying out of US, charges $65 or more. It is worthwhile to check with your airlines company upon boarding to check the tourist fees.
Along with a tourist card, all travellers to Cuba are required to present a return ticket, travel insurance with medical coverage of $30,000 USD and a valid passport to travel there.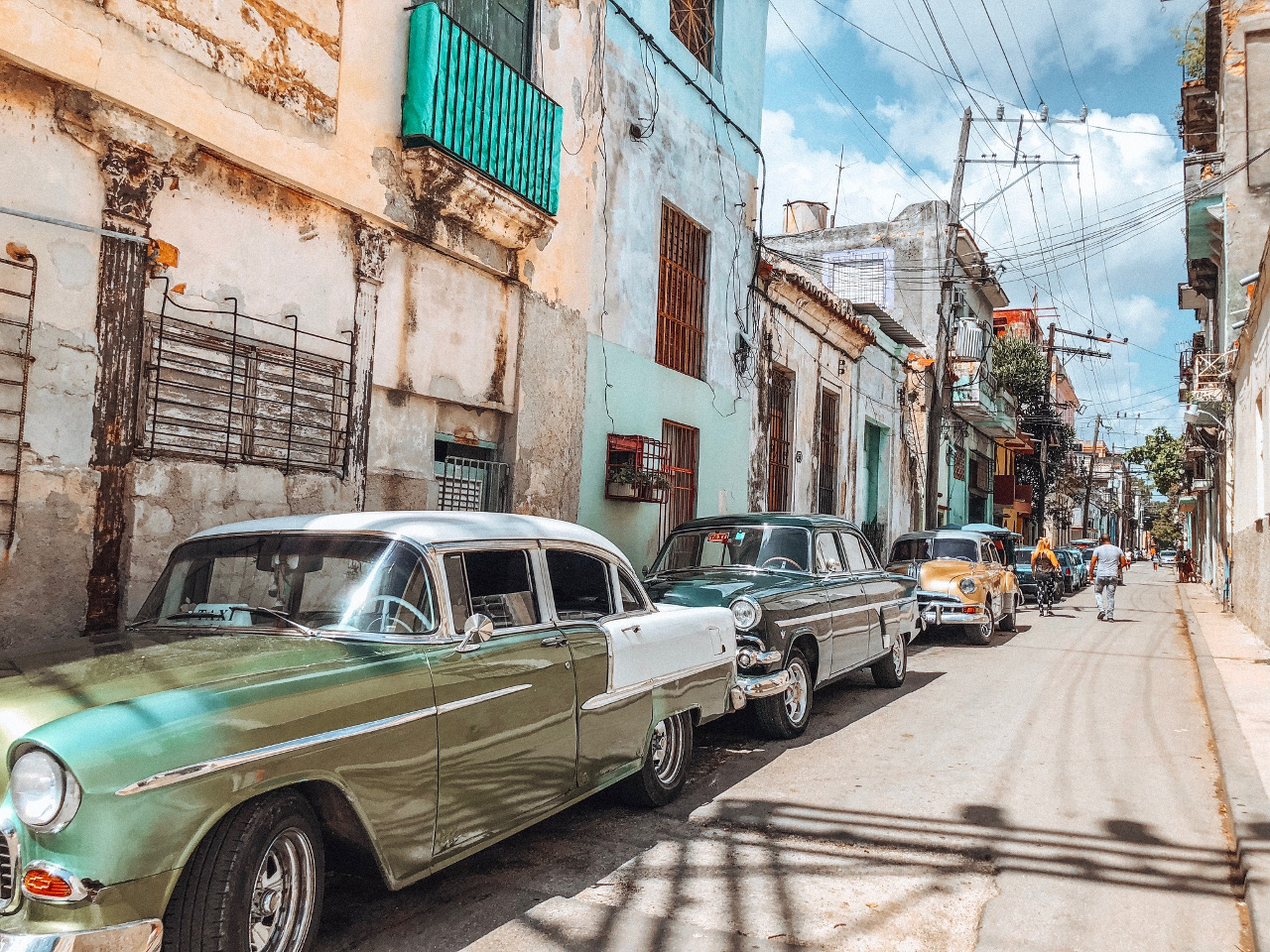 2. Currency & Budget
Cuba's economy circulates 2 types of currencies. One currency called the CUP or the Cuban Peso is meant for the local use only.
The second set of currencies are called the CUC or the Cuban Convertible Peso. This is meant for tourists use. CUC is only available in Cuba. You cannot exchange currencies before arrival in Cuba.
Conversion wise, $1 US = 1 CUC.
Currencies can be exchanged at the airport, hotels, banks and National exchange offices. On our arrival in Havana, Cuba, we exchanged our Canadian currencies at the Airport. You need to show your passport to get the currency exchanged. A small fee is levied (3%).
Hotels allow free currency exchange for its guests. Although the easiest option, sometimes the hotels could run out of CUC. Banks and National exchange offices are located across the country, allowing you ease of currency exchange.
A fee of 13% is applied for US currencies. Currencies from rest of the world are levied a fee of 3%. You will save more money, if you carry CAD or Euros (then USD)
Credit cards and ATM centres are very scare. Havana only has a handful of ATMs in the country.
Food, accommodation and commute in Cuba is inexpensive, as compared to major North American countries like USA and Canada. You can enjoy a decent meal at 5 CUC or less and travel across the country in local buses for 10 CUC or less.
You can survive well on a daily budget on 30 CUC in Havana, Cuba
3. Tourist Safety in Cuba
Cuba is one of the safest places that I have been to. We arrived in Havana in the wee morning hours and felt safe. People were walking on the streets, enjoying a cool breeze even late in the night.
Buses and other transportation options were available from the Jose Marti Airport in Havana and it was safe.
During our stay in Cuba, we have encountered lot of female travellers and solo travelers who felt safe and enjoyed their stay. Women in Cuba are treated with high respect and dignity. We never encountered by incidences of theft, snatching or eve- teasing.
In terms of health safety in Cuba, please ensure vaccinations are taken for common diseases like typhoid, cholera, rabies, influenza and hepatitis A & B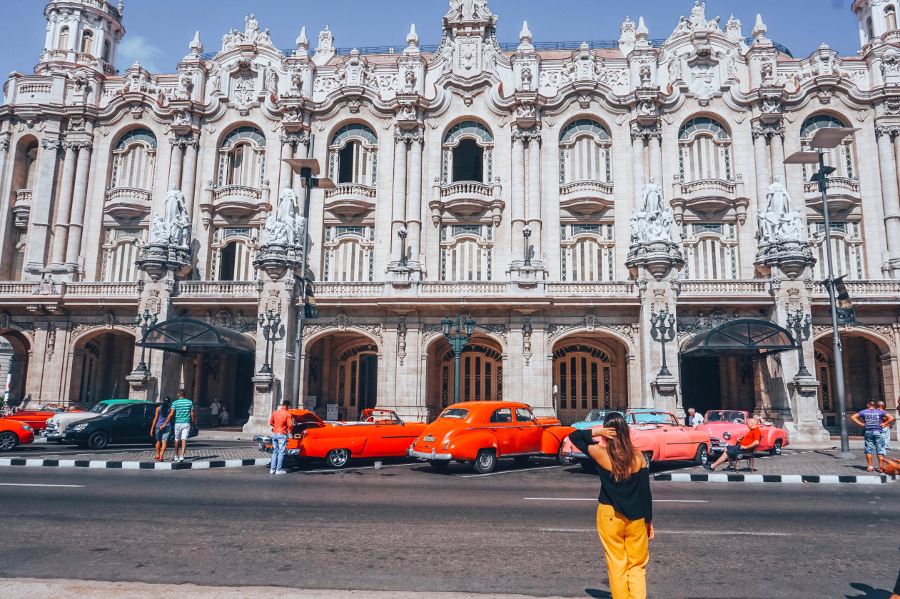 4. Language in Cuba
Spanish is the official language of Cuba. It will be worthwhile to learn a few words and phrases in Spanish like 'Gracias' (thank you), 'hola' (hello)
Hotels, airports and tourists' agencies speak are bi-lingual – they speak in English and Spanish.
5. Accommodation in Cuba
Being a tourist location, there are lots of options for accommodation in Cuba. You can stay in a resort, luxurious hotel, budget or historical hotels or Airbnb. Hotels start at $80 and above in Havana. We stayed in Old Havana at Hotel Plaza and it was a historical hotel, with great access to the UNESCO world heritage site.
Havana also has Casa Particulars, which are Airbnbs. You can stay at a local Cuban's house and learn about their culture and food. Casa Particulars are cheaper then hotels. They are safe as well.
Hostels are almost inexistent in Cuba.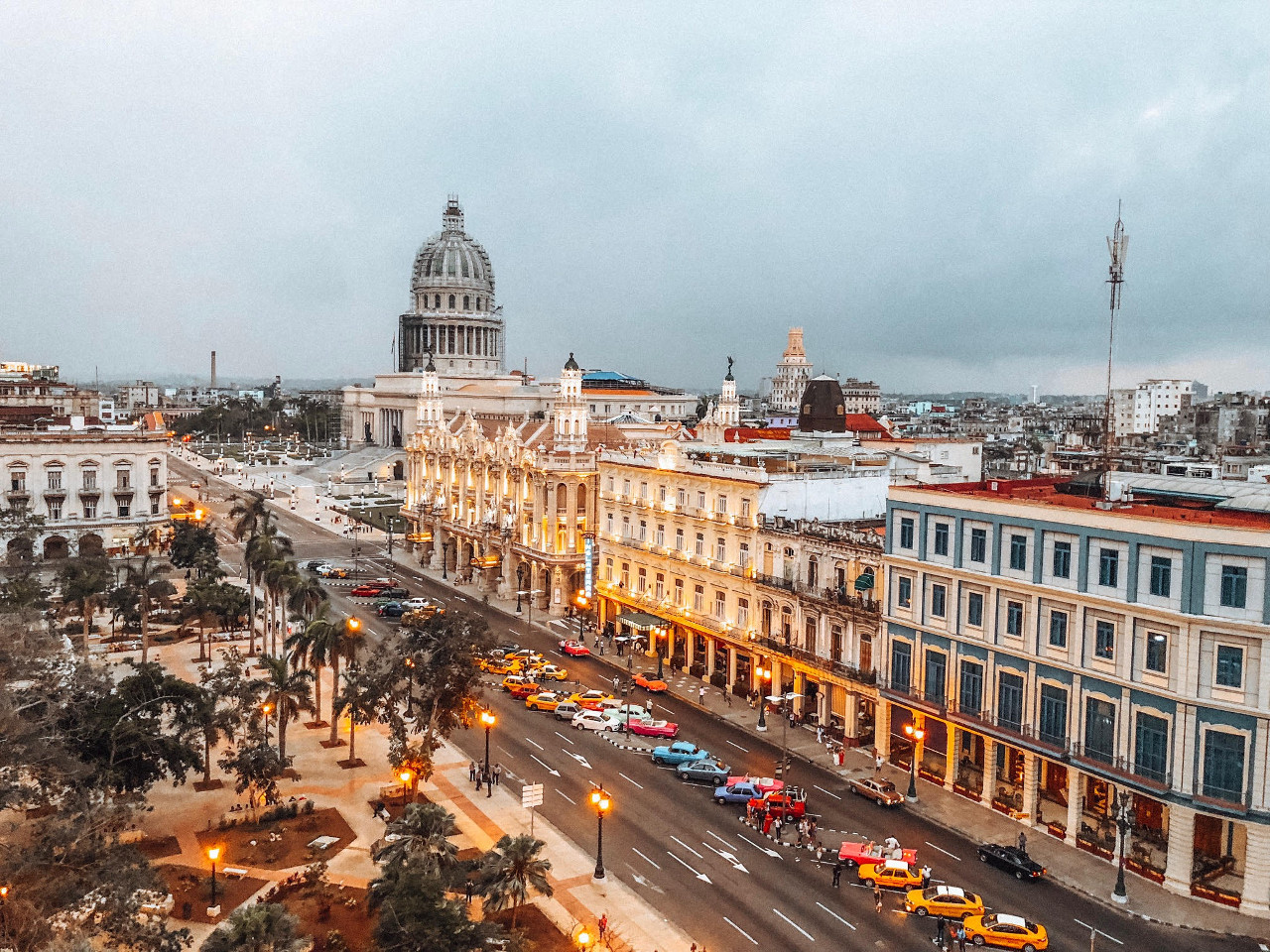 6. Food & Restaurants in Cuba
There are state owned and private restaurants in Cuba. Food in state owned restaurants are cheaper as compared to private places. By cheap, we mean as low as 1 CUC for an ice-cream or coffee.
Private restaurants are owned and operated by Cubans. Such restaurants are called Casa Paladars. Food in case paladars are still cheaper as compared to restaurants in North America. We have had a meal with rice and beef, a beer and a dessert – all for 6.50 CUC. The serving size in casa paladars are very generous as well.
If you wish to taste authentic Cuban food, you should visit a Casa Paladar. Popular Cuban dishes include roopa vieja (shredded beef), chicken salsa, tomato chicken with rice, Medianoche (sandwich with sweet egg bread filled with ham, pork).
Of course, you know Mojito is a Cuban (most popular) drink, followed by pina coladas, daiquiris, and Krystal beer (local beer in Cuba)
7. Packing Tips for Cuba
Cuba's weather is tropical and stays warm and humid all year around. Recommended packing items for Cuba include the following:
Sunscreen lotion
Sunglasses and/or hat
Light, cotton clothes, swimwear
Comfortable shoes for walking
Carry mosquito repellents
Tissue/napkins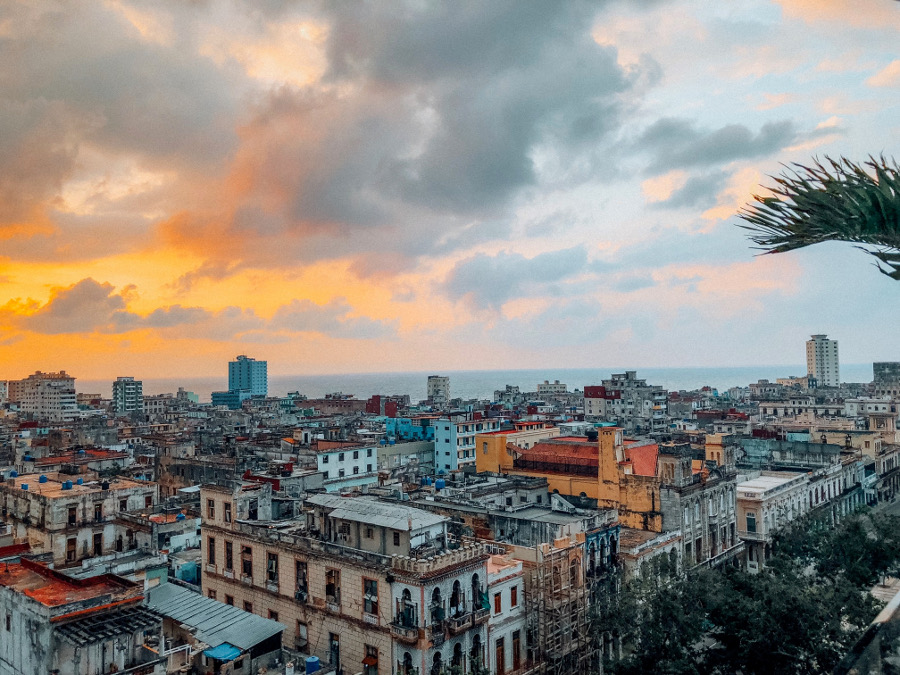 8. Commute
Have you seen amazing pictures of vintage cars in Cuba? I am sure you have and yes you can rent them for a ride. The classic cars are private owned vehicles in Havana, Cuba that are available for tourists (for a ride).
A trip of 3 kilometres or less, costs around 8 CUC. You can also book them for half day or full day (8 hours).
Remember to negotiate and set the fare before you start your trip. This includes for state owned taxis as well.
State-owned taxis cost slightly higher then classic/private cars. They are available at taxi stands and airports. You can hire taxi to travel across different cities from the national airport in Havana. Fares are usually set by the government and are a safe way to travel.
Tricycle rides called coco taxi and pissi taxis are available in Havana. They are handy, especially in areas where vehicles are not allowed like Old Havana (which is strictly has pedestrian lanes only)
9. Places of Interest in Cuba
There are many places/cities that are worth visiting in Cuba. Let's start with the capital Havana, as most likely you will be flying to Jose Marti International Airport
Havana – Capital city of Cuba and famous for the UNESCO World Heritage site of Old Havana, and classic cars.
Varadero – Resort town with amazing beaches
Trinidad – A UNESCO World Heritage Site, Trinidad is famous for its Spanish architecture and beaches.
Vinales – Famous for tobacco factories and vineyards. Located just a few hours from Havana. Also, a UNESCO World Heritage Site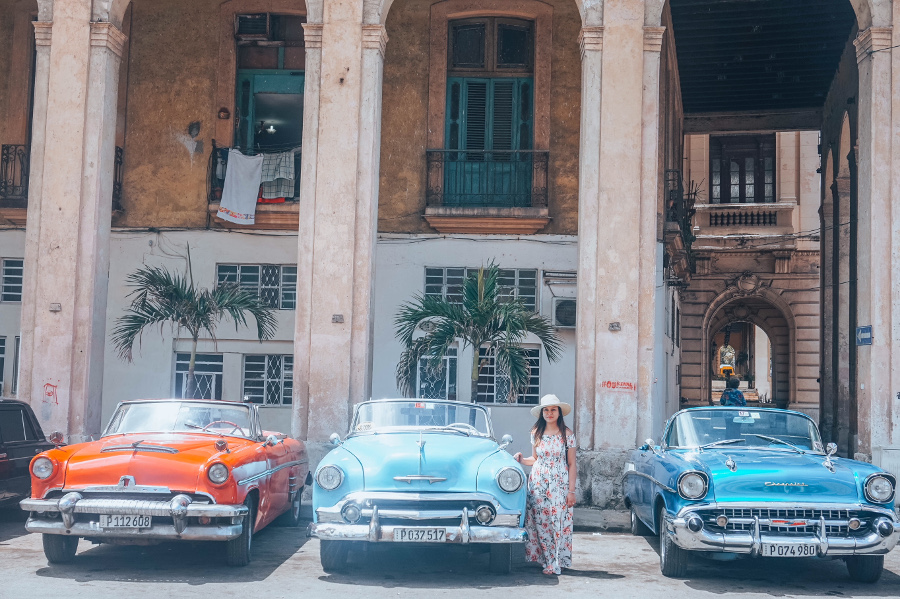 10. Sightseeing in Cuba
The city of Havana is very popular with tourists for sightseeing. There are lots of tourists' groups and agencies that can book day trips or tour packages in and outside of Havana.
City tours are also available in Havana as well. Old Havana is strictly pedestrian, so you can take a car or a city tour. You can at any day, book a tour guide to take our around or ask your host at Casa Particular to help you out. If you are great with directions, take a leap and start exploring on your own.
Outside of Havana, it is worthwhile to either rent a car to explore different areas.
Use these 10 facts about Cuba when planning a Cuba itinerary. Cuba is safe for tourists and there are many interesting facts and points of interest in Cuba worth visiting.
About the author
We are Mayuri & Salil and together we are here at ToSomePlaceNew. Folow their travels on Instagram and Pinterest.