Na Purkynove, a restaurant we liked and recommend in Brno
On our first day in Brno we were fortunate enough to be with some locals, so they took us to a restaurant near their working place. It is a lovely places with really tasty food and good prices, so I decided to present Hostinec U Štěpána on Purkyňova street, no. 102 today here on the blog.
Oh, and another important thing: this restaurant is close to the Technical Museum in Brno (on the same street, several blocks away). We visited this museum and it will have a dedicated post on this blog 🙂 Until then, let me tell you a little bit more on the Na Purkyňové – Hostinec U Štěpána restaurant.
Here's a capture from Google maps (yup, I didn't manage to take a photo while I was there).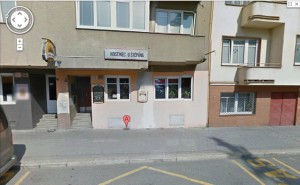 As you can easily see, the restaurant is small, on the ground floor of a building. As you'll enter, you'll see there are stairs taking you to an inferior level.
The restaurant is simple – so if you are looking for something exquisite or really elegant, this is not for you.
But if you want to have some good food at an affordable price, then this is the perfect place for you. The staff answers in English – so it is OK. Plus, round noon they have special menus – really cheap – approximately 3-4 euro for a 2 courses lunch. We had broccoli cream soup and a really delicious main course with chicken rolls with bacon, spinach and cheese and some French fries. Yes, it was savory, and the portions were consistent.
Of course, there are other dishes in the menu and the prices can get a bit higher for those not included in the menu, but the restaurant remains accessible.
I can only be happy that the people we met there recommended this restaurant to us – actually we all went there for lunch! – and I hope that this information could prove useful to you too when in Brno, Czech Republic.